MicroStrategy CEO Michael Saylor, 826DC Director Ray Kimsey, 826 National CEO Gerald Richards, author Dave Eggers, and 826DC Executive Director Joe Callahan.
MCLEAN, Va. --
Doing the "write" thing was made a whole lot easier on Saturday evening, as the
Kimsey Foundation
hosted an intimate soiree benefiting the free writing and tutoring programs of
826DC
, at
AOL
founding CEO
James Kimsey
's well-appointed McLean mansion overlooking the Potomac.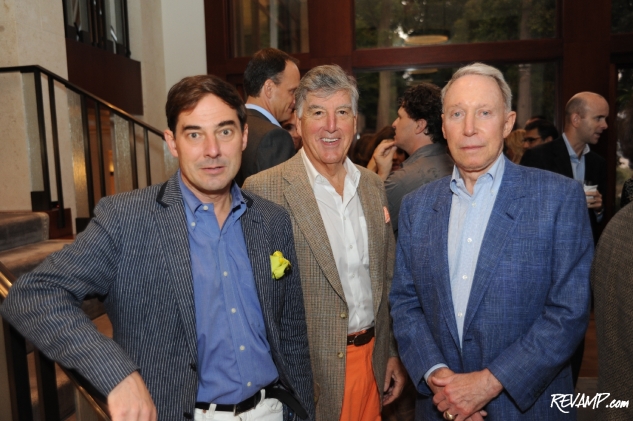 Christian Zapatka, Frank Randolph, and Jim Kimsey.
Launched roughly a year ago to support local students (ages 6-18) with their creative and expository writing skills and teachers in helping inspire their students to write, 826DC is a nonprofit organization based in the District and one of eight affiliates underneath the
826 National
organization umbrella, which was co-founded by award-winning author
Dave Eggers
out of San Francisco in 2002.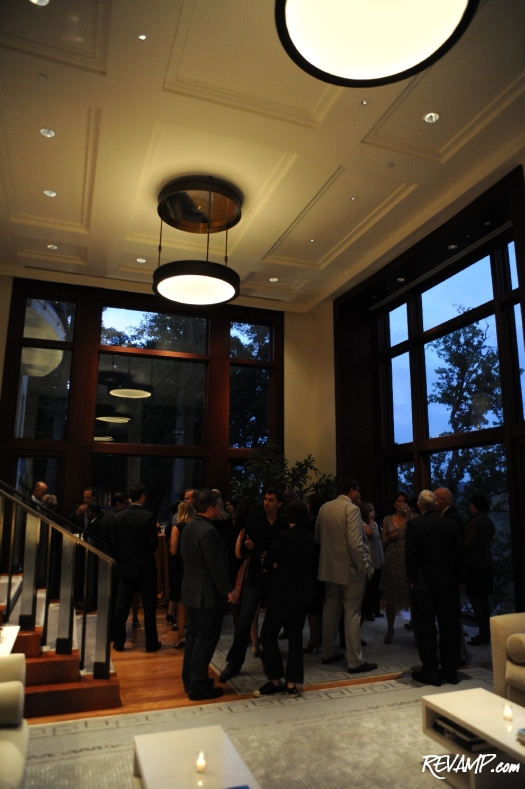 And Eggers himself, along with fellow writers
Walter Isaacson
,
Sally Bedell Smith
,
Sarah Vowell
,
Kimiko Hahn
, and
Carol Muske-Dukes
, were but a handful of supporters in attendance on Saturday night, along with 826 National CEO
Gerald Richards
and 826DC Executive Director
Joe Callahan
.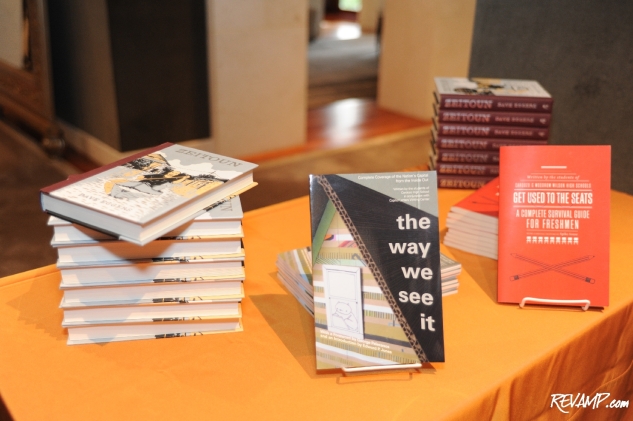 A decidedly literally affair designed to celebrate writing, guests, which included everyone from
MicroStrategy
CEO
Michael Saylor
to
Venturehouse Group
CEO
Mark Ein
, were greeted upon entry with a table piled high with books authored by students from nearby Cardozo and Woodrow Wilson high schools, as well as Eggers' latest nonfiction work: "Zeitoun".
They were then invited to mingle about the stately estate, all the while talking with the authors, friends, family, and members of the 826DC board of directors and staff.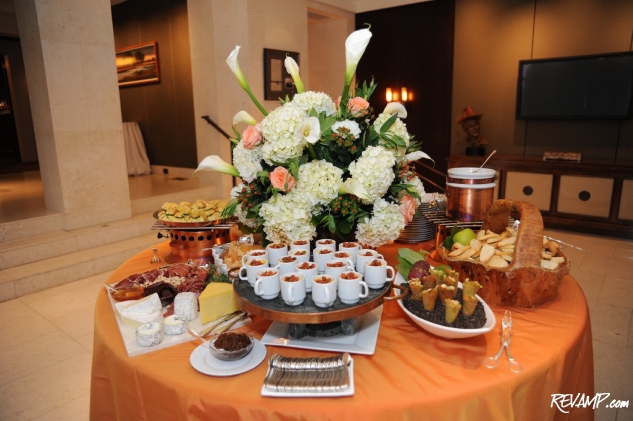 Uniformed servers from
Design Cuisine
diligently milled about the various rooms and chilled glasses of wine and the occasional passed platter of gourmet hors d'oeuvres ensured that everyone was left wanting for nothing.
Doing the "write" thing can sometimes surely be hard, but 826DC is diligently working to make it easy!