MicroStrategy consultant Ray Regan and CEO Michael Saylor with 8112 Studios' Nicholas Cambata and Douglas Sonders.
GEORGETOWN --
With principal photography scheduled to begin for
Dirty Vegas
' latest music video, entitled "Little White Doves", just this coming weekend, D.C. production powerhouse
8112 Studios
cranked the volume up on their efforts over the weekend, with a crowded casting call held on the Georgetown waterfront.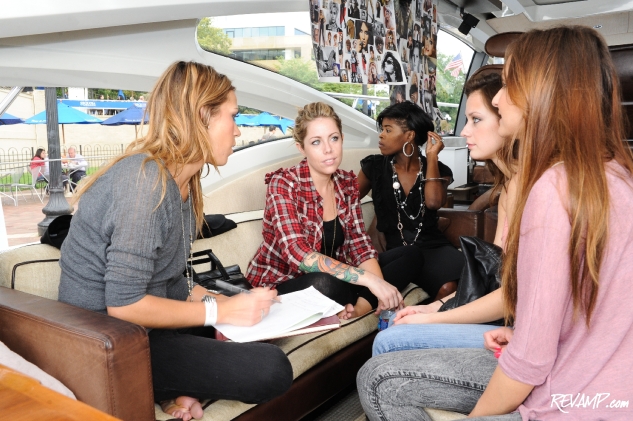 Fashionable applicants abounded during yesterday's casting call.
In the week leading up to Sunday's event, applicants were invited to download a self-described "friendly marketplace" application known as
Emma
, in order to submit their "social profile" to the music video's casting team. Created by business intelligence software provider
MicroStrategy
, Emma is essentially a free, hybrid Facebook/mobile application that attaches a user's existing social credentials to classified listings, in order to create a safer, more friendly virtual marketplace.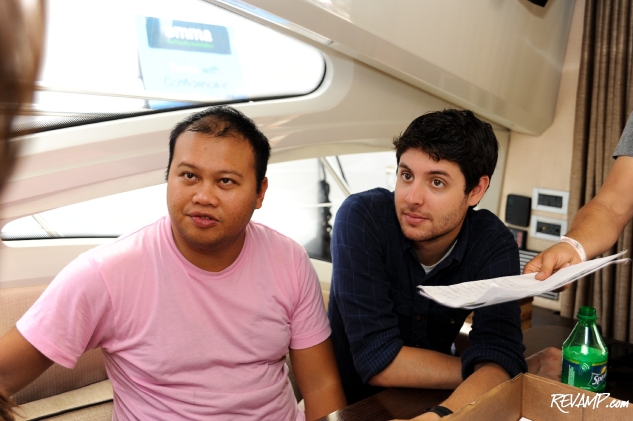 Casting director Pergrin Pervez and producer/director Nicholas Cambata.
And the results speak for themselves. At the start of yesterday's casting call, a line stretched around the sidewalks leading-up to the docks bordering Georgetown. The actual interviews themselves were conducted aboard MicroStrategy CEO
Michael Saylor
's two luxury yachts, the 68-foot
Firefly
and 87-foot
Moksha
, which provided the perfect relaxed setting for applicants to talk with 8112's award-winning production team.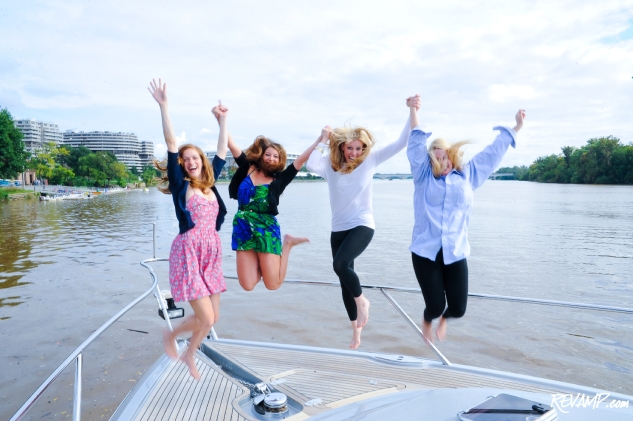 Spearheaded by producer and director
Nicholas Cambata
and producer and director of photography
Douglas Sonders
, the "Little White Doves" music video will be shot on-location throughout the District on October 1st-2nd, including scenes on the Georgetown waterfront, on H Street, and inside the famed
Rock N Roll Hotel
.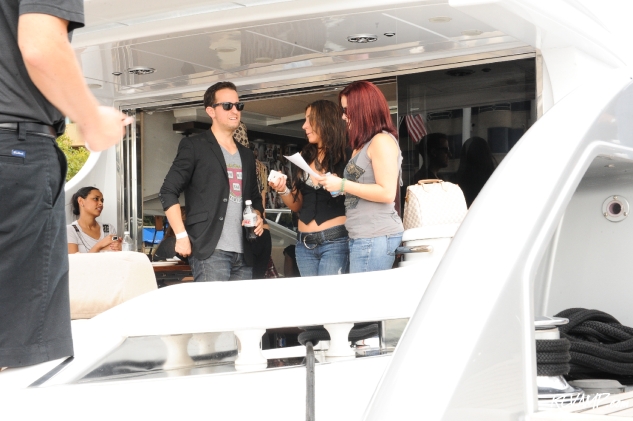 Producer/director of photography Douglas Sonders surveys the action.
In so doing, the 8112 team will marry a handful of D.C.'s under-the-radar location gems with the Grammy Award-winning house music sound of Dirty Vegas. First formed in 2001, the British trio (
Steve Smith
,
Ben Harris
, and
Paul Harris
) are perhaps best known for their international hit single "Days Go By", which permeated the cultural zeitgeist as the background music to a 2003 Mitsubishi Eclispe TV commercial.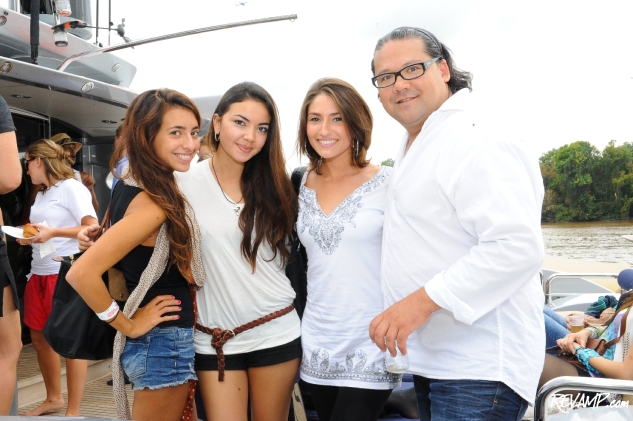 MicroStrategy consultant Ray Regan talks with some of the applicants about the Emma mobile application.
Apparently, what happens in Vegas sometimes reaches the cool streets of Washington too…