(L-R) Arch Campbell, Steve Chenevey, Leon Harris, Alison Starling, Natasha Barrett, and John Schriffen served as judges to the second annual Cupcakes & Cocktails benefit. (Not pictured: Anita Brikman)
DUPONT CIRCLE --
Setting aside their normal roles as objective reporters of the day's current events, seven of the District's most recognizable TV journalists assumed decidedly more measured roles as judges during the second annual
Cupcakes & Cocktails
benefit, in support of the
Crohn's & Colitis Foundation of America
.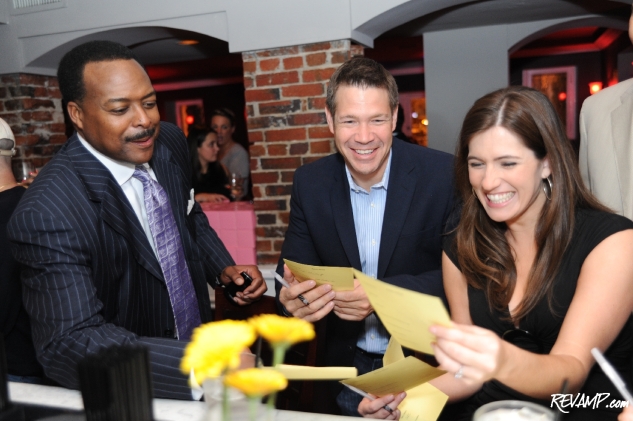 ABC 7's Leon Harris, FOX 5's Steve Chenevey, and ABC 7's Natasha Barrett seriously tabulate the results of the judges.
With napkins at the ready, ABC 7's
Natasha Barrett
,
Leon Harris
,
Alison Starling
, and
Arch Campbell
, WUSA 9's
Anita Brikman
, NBC 4's
John Schriffen
, and FOX 5's
Steve Chenevey
dutifully assumed their roles as temporary arbiters of all things cupcake, for the evening.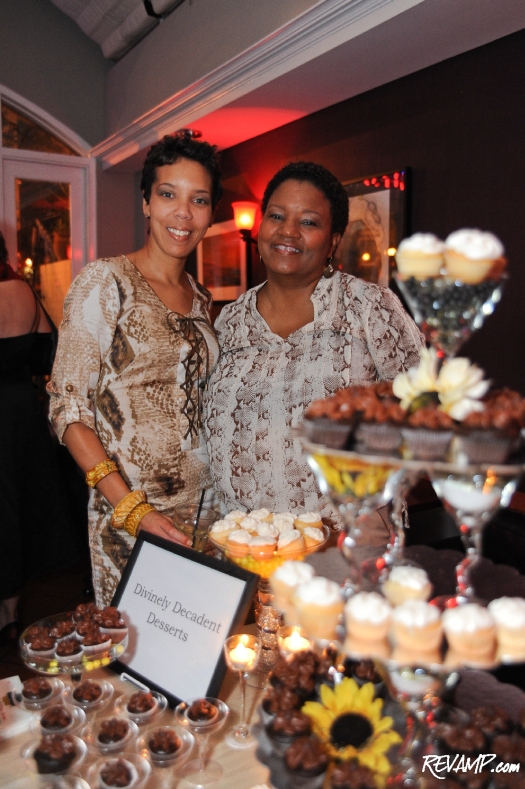 Divinely Decadent Desserts won the 'Totally on Topic' category.
The winners of each category were as follows: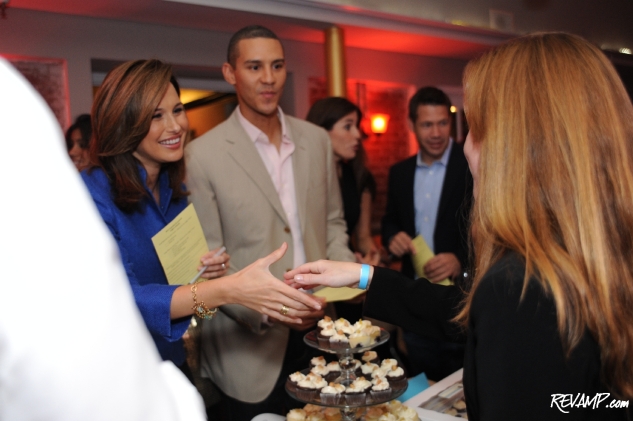 ABC 7's Alison Starling greets one of the competing bakeries.
Guests were invited to join the judges in mingling about the modernly-lit rooms of Dupont's
One Lounge
for an evening of cocktails, hors d'oeuvres, door prizes, a silent auction, and, naturally plenty of cupcake tastings.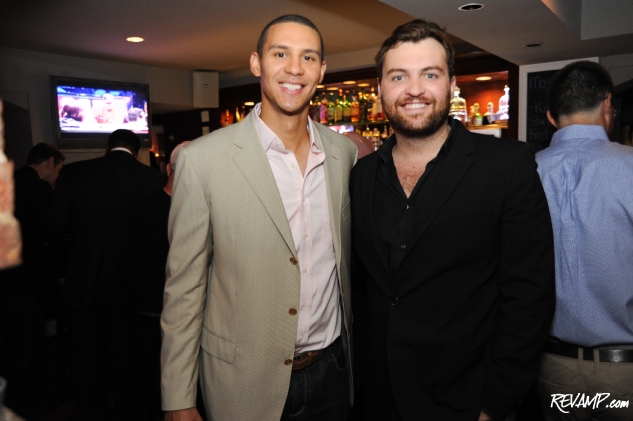 NBC 4's John Schriffen and One Lounge owner Seth McClelland.
Ticket prices began at $50, with a portion of the proceeds donated to the Crohn's & Colitis Foundation of America. All told, approximately $7,000 was raised with well over a hundred guests in attendance.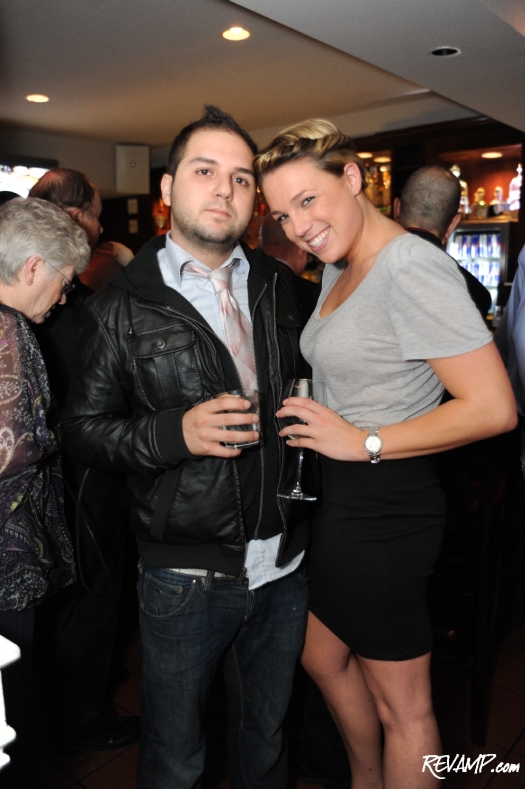 Hot 99.5's Samy K and friend.
That's a story worth reporting on…