PENN QUARTER --
Power dining is nothing new to Washington's ever-growing ranks of movers-and-shakers. And no one does it better than the city's own first culinary couple:
Chef Fabio
and
Maria Trabocchi
.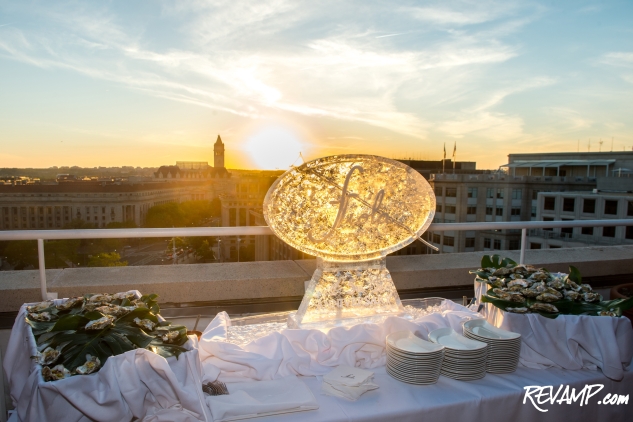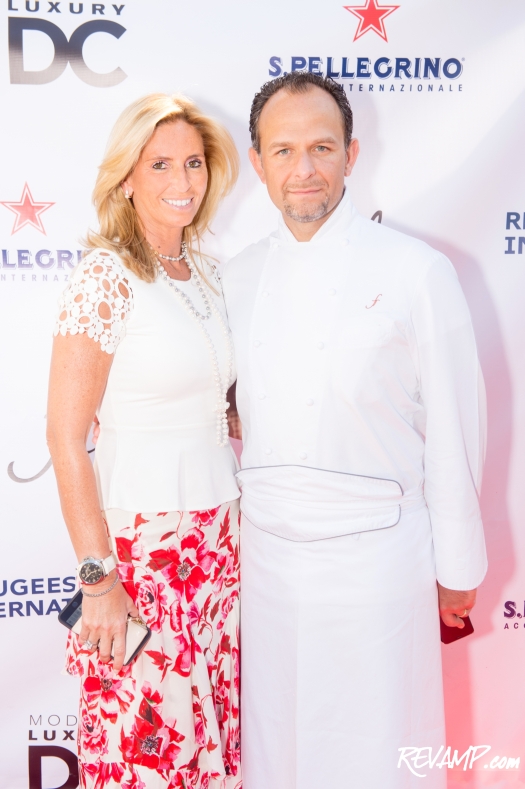 When not at the helm -- him inside the kitchen; her greeting guests and working the front of the house -- of one of their acclaimed restaurants, the stylish duo can be found mingling with business, political, philanthropic, and diplomatic leaders at any number of social events (some half dozen in the last two weeks alone) about town.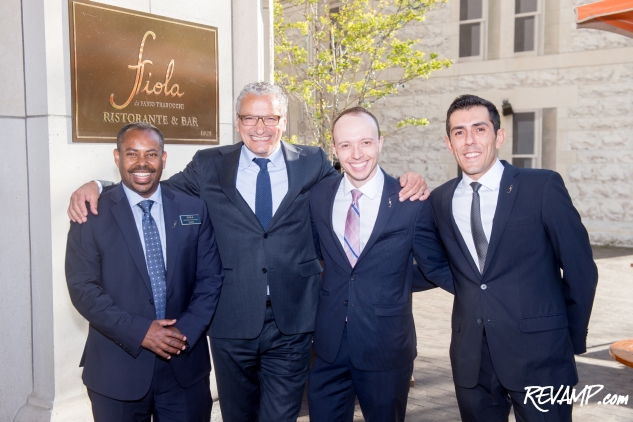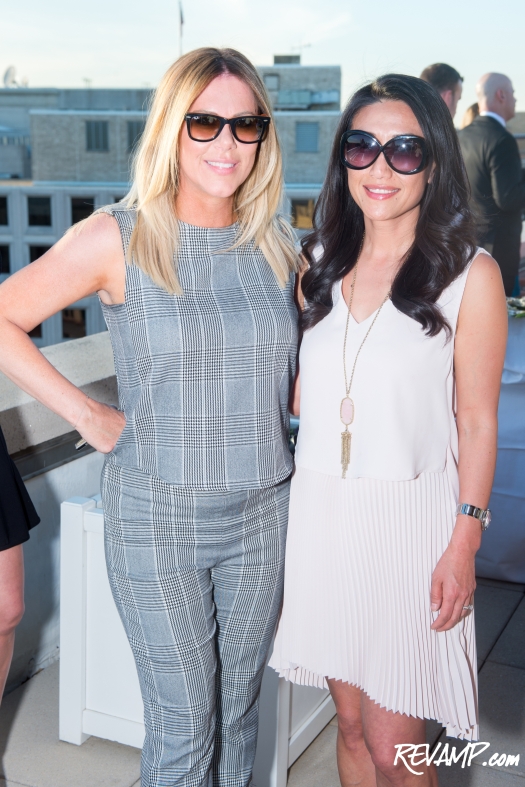 Indeed, the ease with which the Trabocchis balance glamour with gastronomy has served them well, with
President Obama
having visited
two
of their establishments during his second term alone. Not to mention the steady stream of A-listers (fashion designer
Carolina Herrera
? Aerosmith frontman
Steve Tyler
? yes to both.) who drop in daily for a bite of lobster ravioli or a dozen oysters.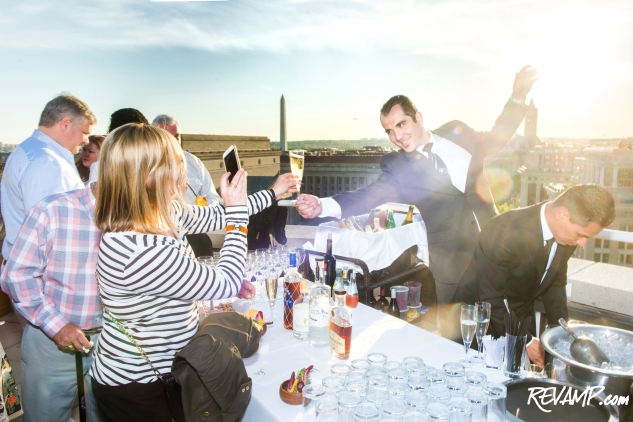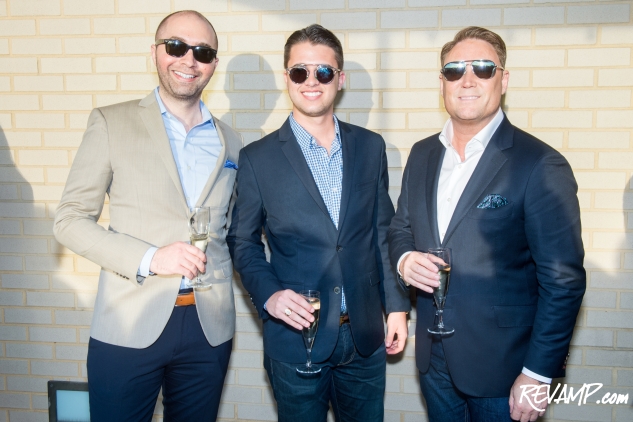 If Helen of Troy was the face that launched a thousand ships, then the canopied facade that welcomes guests into
Fiola
's well appointed interior is the face that launched a thousand forks.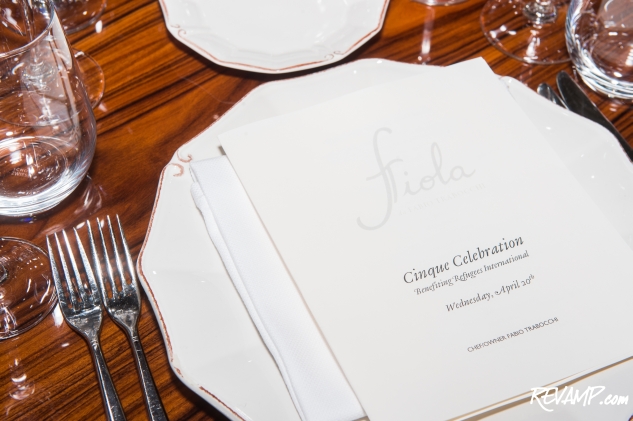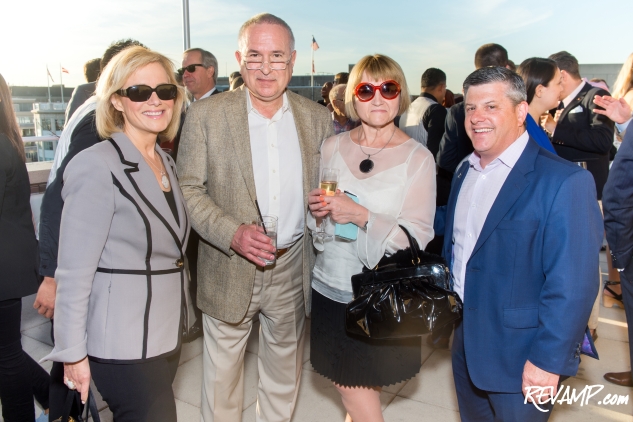 It is there, in Penn Quarter, that Fabio and Maria opened the cornerstone to what has become a rapidly growing gourmet juggernaut. Their Gruppo FT Restaurants group now includes three outposts, with at least two more opening in the next year.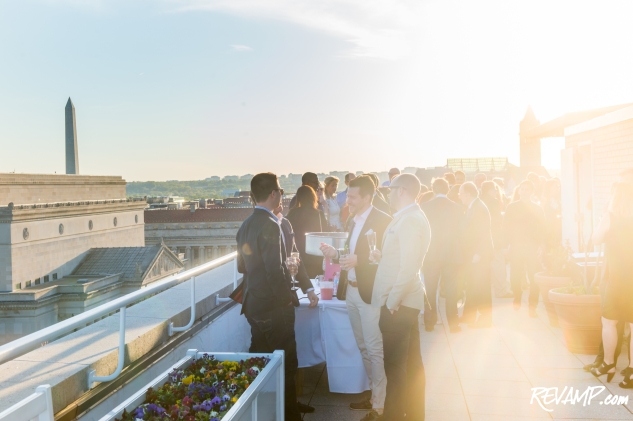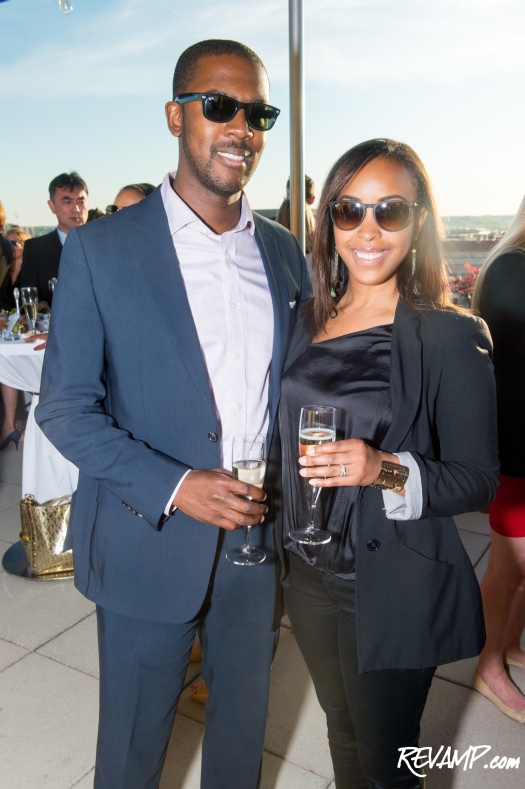 But
Fiola
was their first. And with decor that
Washingtonian
labeled "the Grace Kelly of Washington dining rooms" and a menu imbued with what
The Washington Post
described as "a Michelin richness", the eatery quickly rose to the top of the District's haute cuisine scene after it opened in April of 2011. It has stayed there ever since.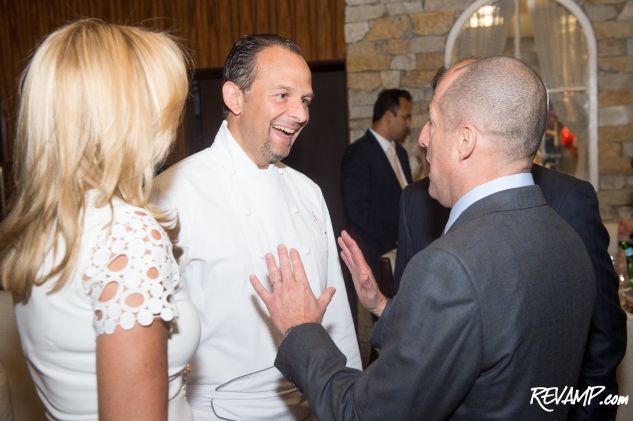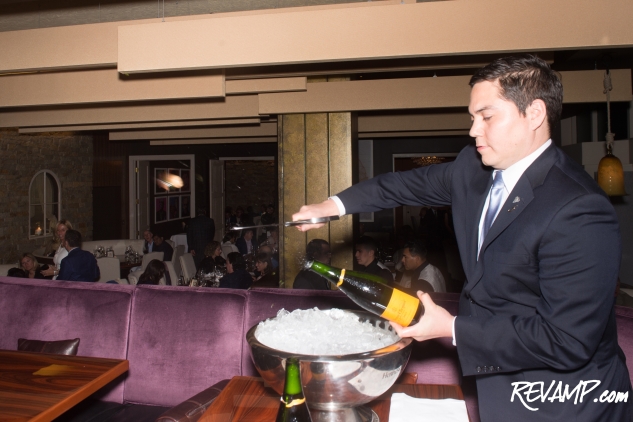 Wednesday evening, Fabio and Maria welcomed several hundred of their most loyal patrons to their flagship on Pennsylvania Avenue for an exclusive fifth anniversary celebration.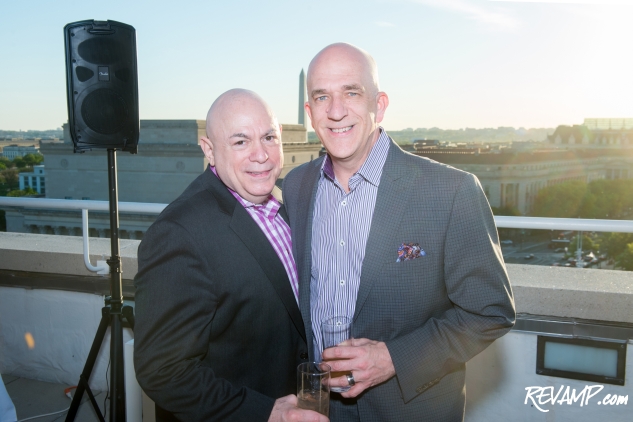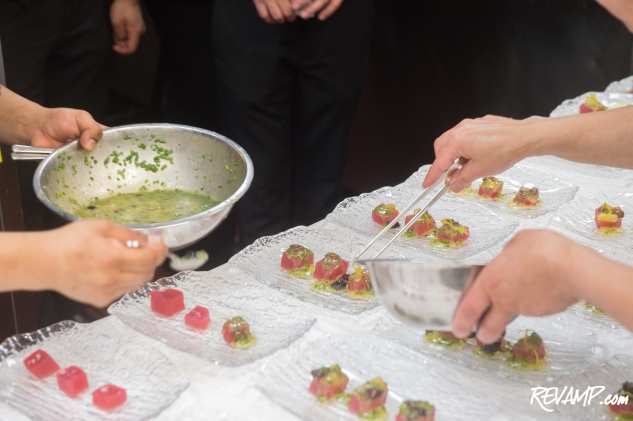 Guests were greeted by a series of Italian exotics at the door and quickly whisked to the building's prized rooftop, for a complimentary reception featuring passed bites from the kitchen below and bottomless glasses of Veuve Clicquot and Macallan.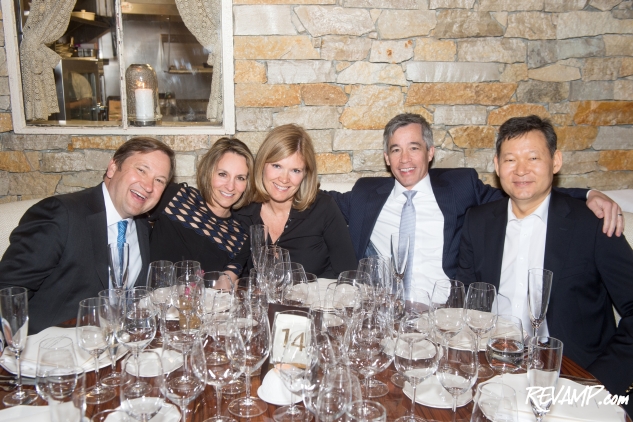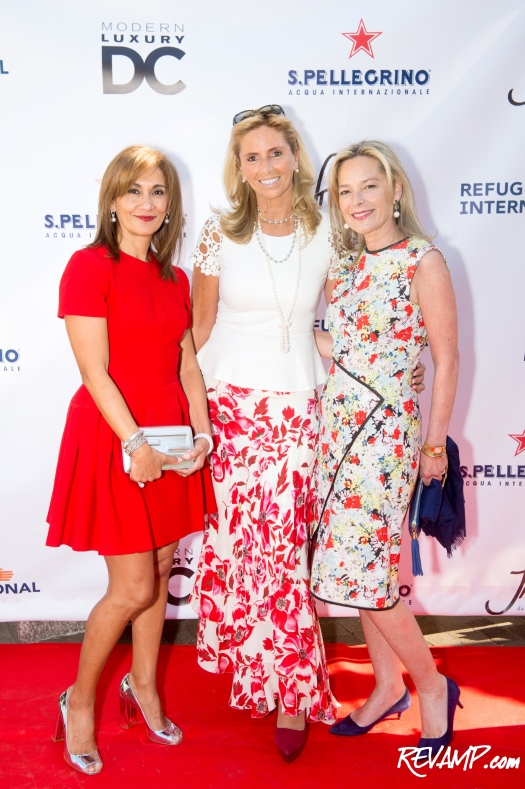 Fiola boasts a prime location nestled between the White House and Capitol and the party provided the perfect setting to watch the sun set behind the monuments.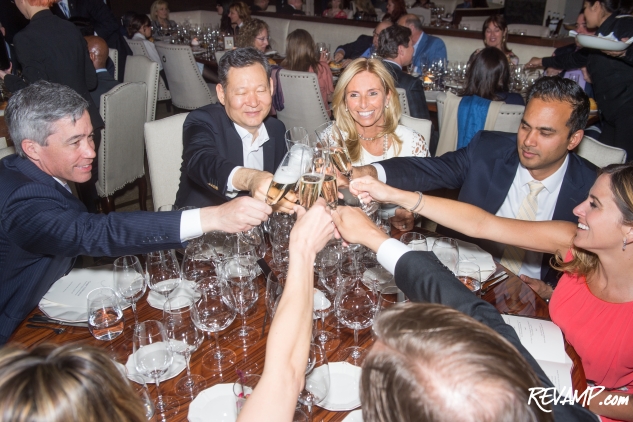 Afterwards, foodies packed the restaurant below for a special $300/person dinner benefitting
Refugees International
. The Trabocchis will serve as Benefit Chairs for the nonprofit's
37th annual anniversary dinner
next week, alongside the likes of
Sir Richard Branson
,
Senator Ben Cardin
, and
Ambassador Gérard Araud
, among many other luminaries.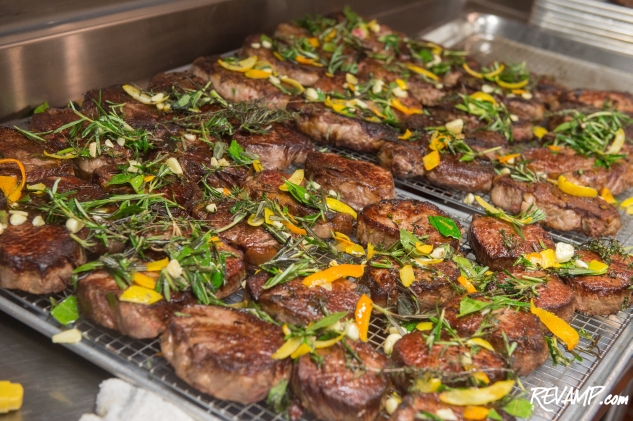 Wednesday evening's dinner menu consisted of four courses bookended by a decadent oyster and caviar amuse-bouche at the beginning and, of course, an enormous seven-layer birthday cake at the end.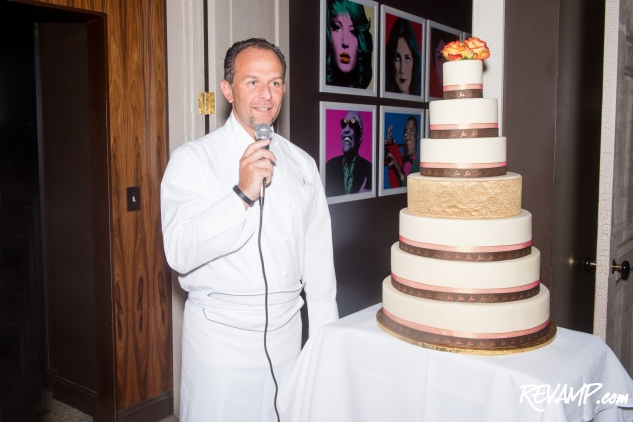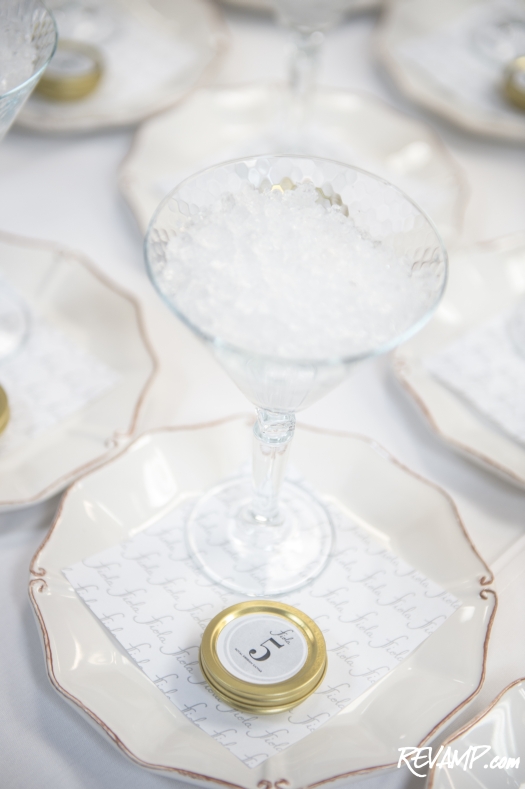 Buon compleanno Fiola.