Chefs Scott Drewno and Wolfgang Puck at the reopening celebration for The Source.
PENN QUARTER --
Ever since it first opened its doors in October 2007,
The Source by Wolfgang Puck
has served as one of the District's power dining spots.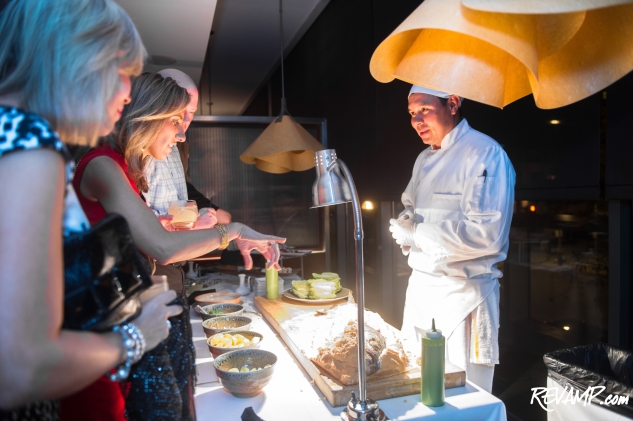 Boasting a prime location between the Capitol and White House, the three-level space is a favorite among the city's power brokers and the perfect place to people watch. Fresh from a month-long interior redesign, The Source's eight-year anniversary this October is a particularly noteworthy birthday for Executive Chef
Scott Drewno
and his talented culinary team.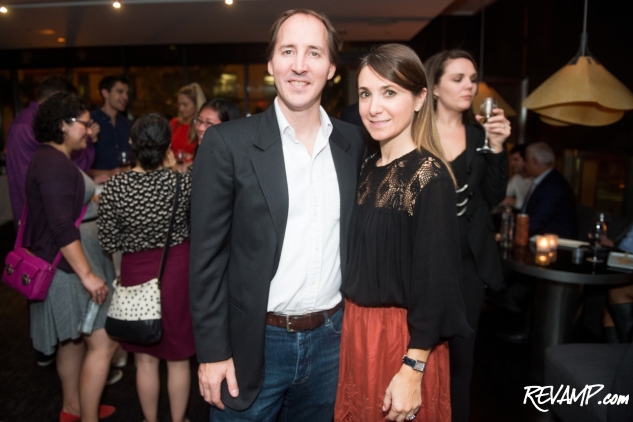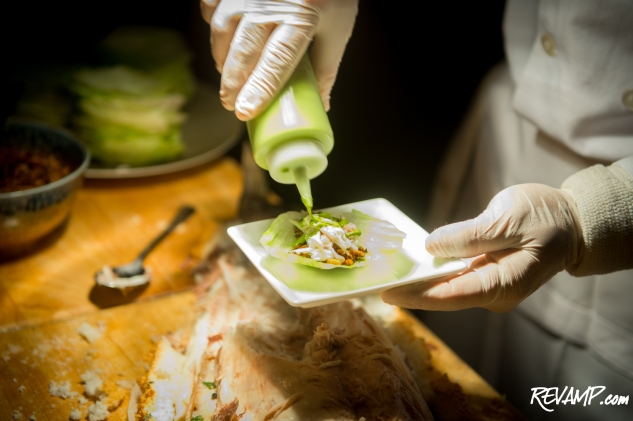 Beyond a renovated lounge and dining room, the restaurant now features a handful of custom designed experiences which are guaranteed to appeal to D.C.'s budding community of foodies.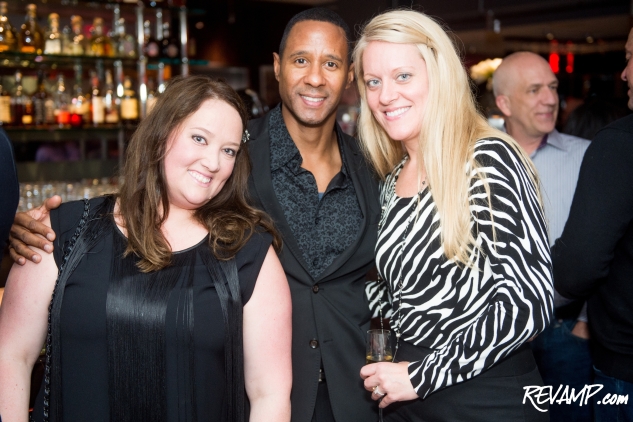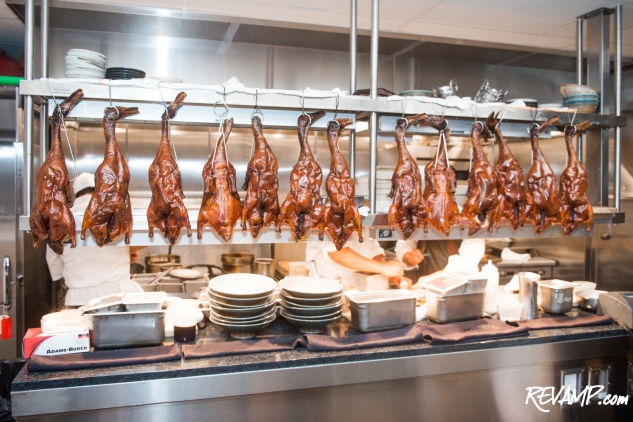 Upstairs, a special four-person 'hot pot' table now provides guests with an interactive tasting menu that offers a progression of wagyu beef, pork belly, local rockfish, wild mushrooms, noodles and dumplings, coursed to build maximum flavor throughout the meal.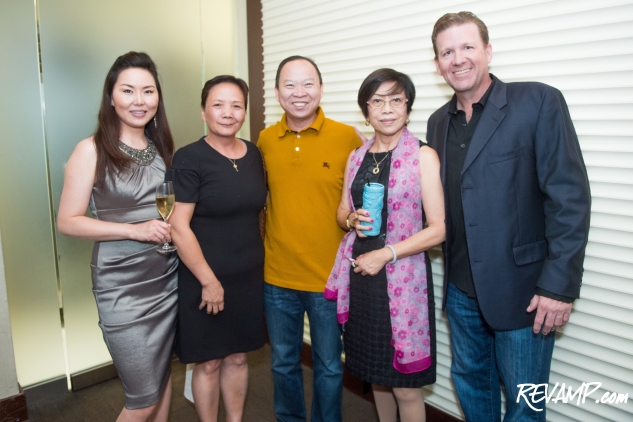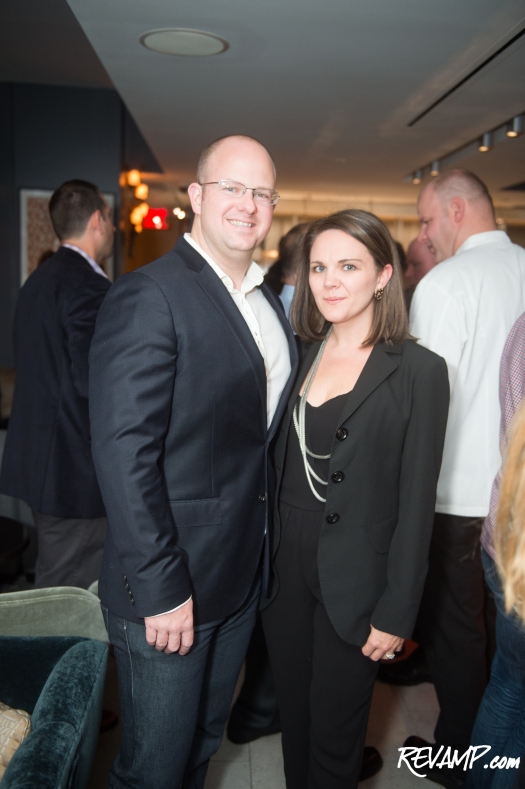 And an exclusive chef's tasting menu counter for two on the lower level provides the ultimate inside look into the magic behind Drewno's famous dumplings and barbeque and wok-fired dishes.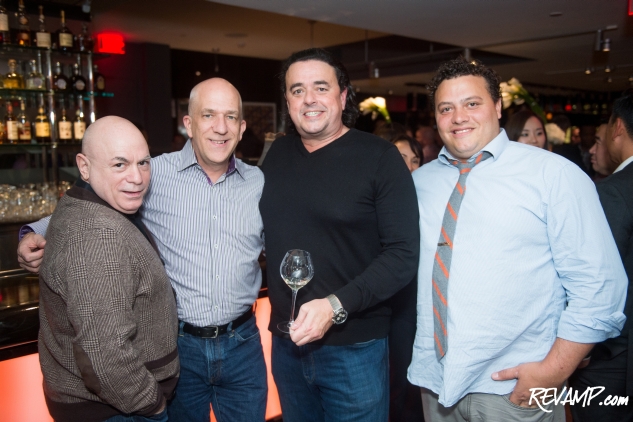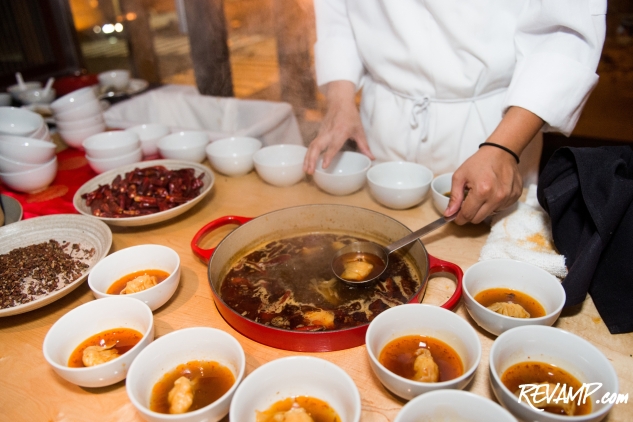 Last week, over a hundred lucky loyal patrons had the opportunity to experience all of these new offerings firsthand, with
Wolfgang Puck
himself hosting a blowout cocktail party to toast The Source's reopening.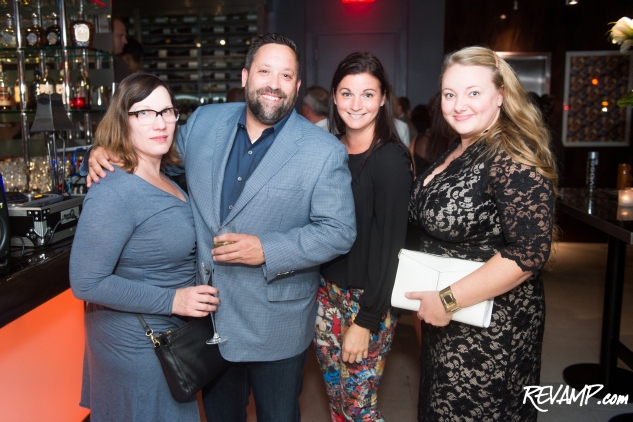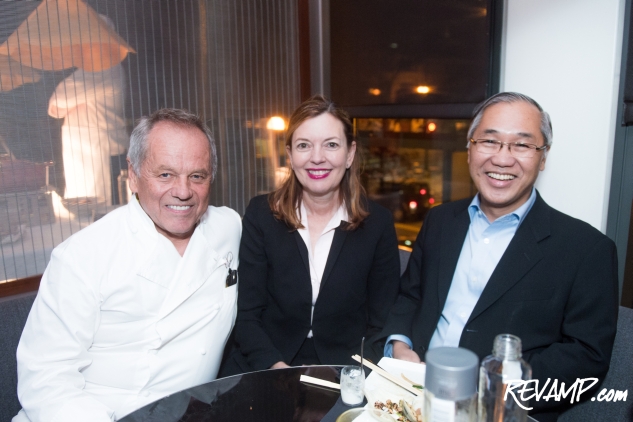 Many of the city's top chefs joined-in on the foodie fun, such as James Beard Award-winning chefs
Eric Ziebold
,
Victor Albisu
, and
Mike Isabella
and even the famously nomadic
Peter Chang
, among others.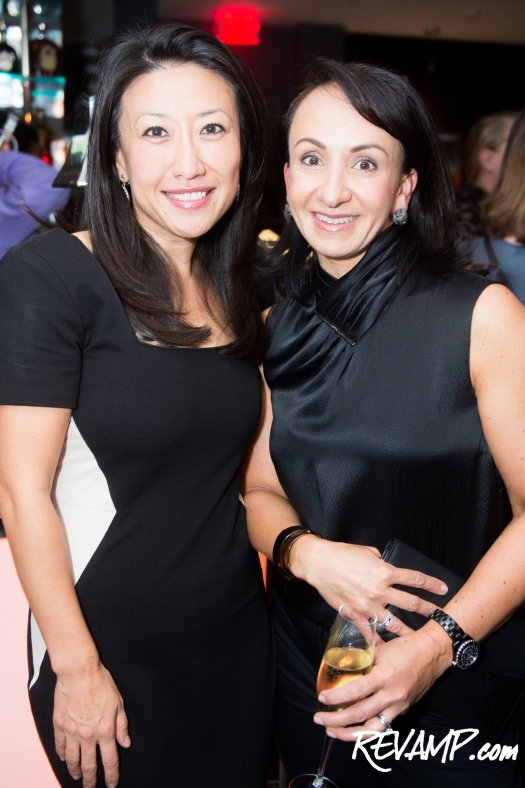 Media, philanthropic, and political movers-and-shakers also abounded, including Fox News anchor
Bret Baier
, NBC4 anchor
Eun Yang
, 94.7 Fresh FM radio host
Tommy McFLY
, telecom executive
Marie Royce
, Thai
Ambassador Pisan Manawapat
, and
Dr. Elena Allbritton
who, along with her husband, host an exclusive annual post White House Correspondent's Dinner brunch at her home catered by Chef Drewno.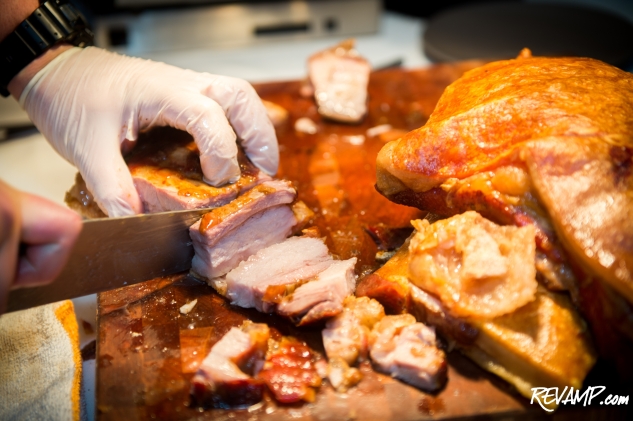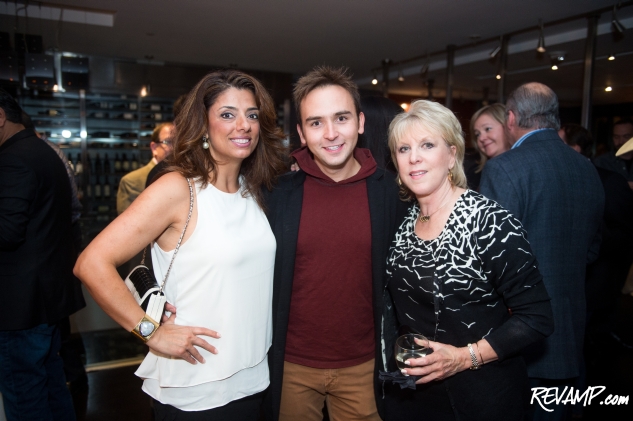 The palettes of the powerful couldn't be in better hands.