2015 Mark Twain Prize for American Humor Honoree Eddie Murphy and actress Paige Butcher.
NORTHWEST --
Already the most commercially successful African American actor in history,
Eddie Murphy
added to his list of accomplishments on Sunday evening when he was presented with the 2015 Mark Twain Prize for American Humor.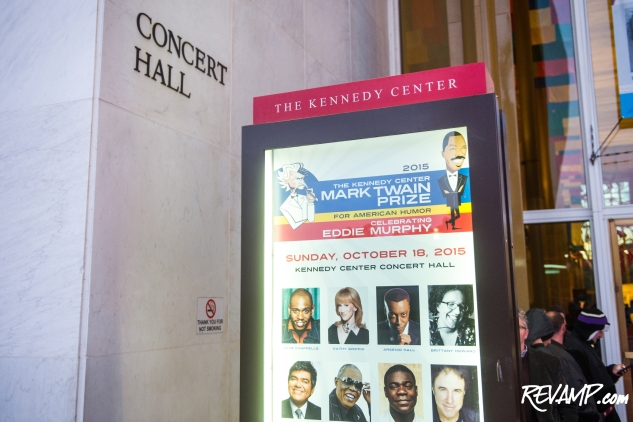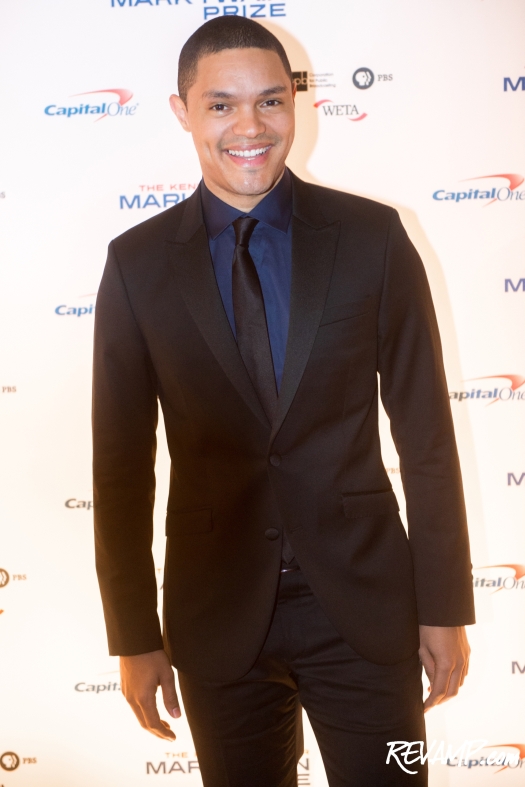 Daily Show host Trevor Noah.
Held inside the Concert Hall of
The John F. Kennedy Center for the Performing Arts
, yesterday's award ceremony served as only the fifteenth time a humorist has received such an honor.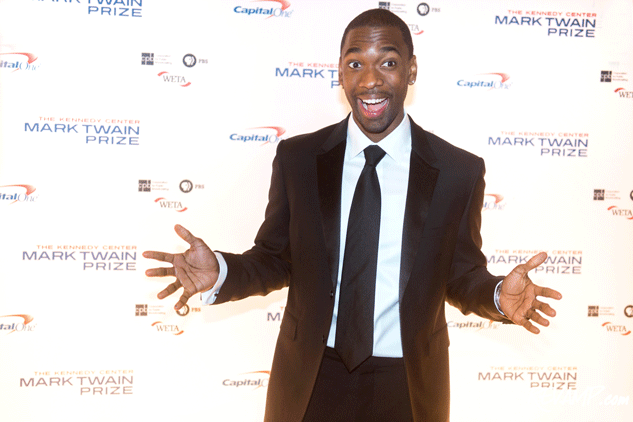 Saturday Night Live star Jay Pharoah.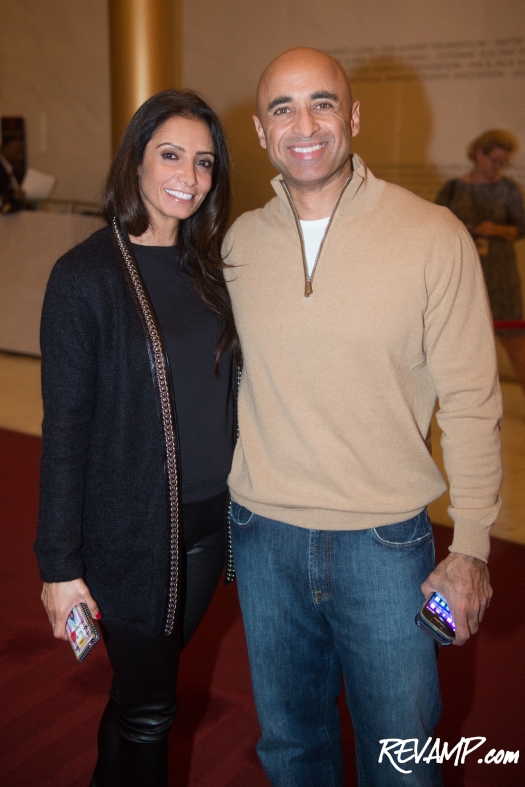 UAE Ambassador Yousef and Abeer Al Otaiba.
In accepting the prize, which is named after the distinguished 19th century novelist/humorist/essayist/satirist
Mark Twain
, Murphy joins a very short list of winners which includes the likes of
Jay Leno
,
Steve Martin
,
Tina Fey
, and
George Carlin
.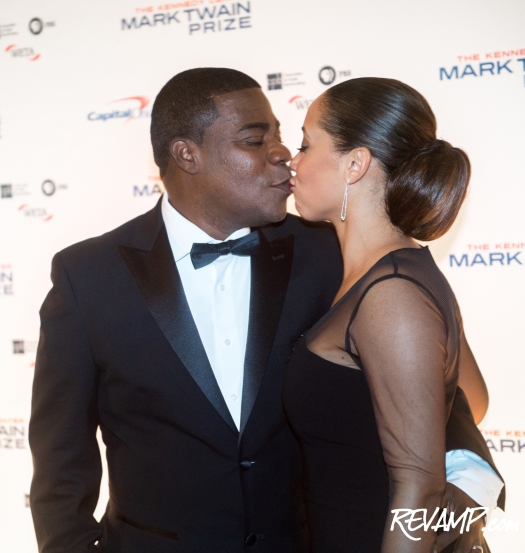 Tracy Morgan and wife Megan Wollover.
Curb Your Enthusiasm actor J. B. Smoove.
The first 'Kennedy Center Celebration of American Humor' was held back in 1998 and culminated in the inaugural prize presentation to the late
Richard Pryor
.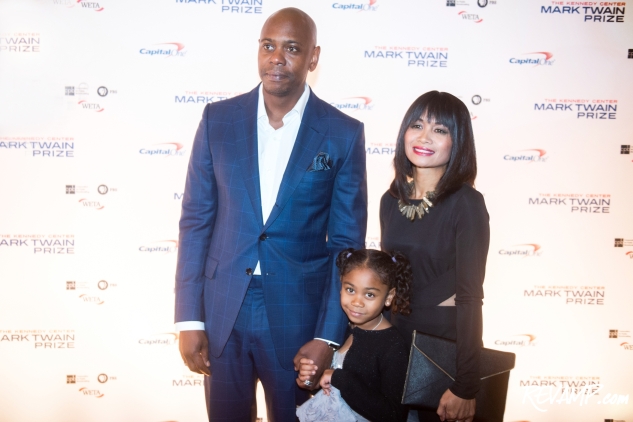 Dave Chappelle and family.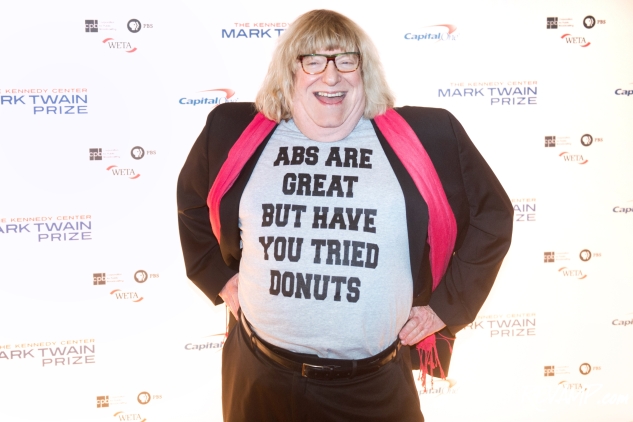 Emmy Award-winning comedy writer Bruce Vilanch.
In a nod to Murphy's storied career, which now spans over three decades, hundreds of fans and supporters turned-out for yesterday's ceremony, including many household names. Comedic stars, such as
Dave Chappelle
,
Kathy Griffin
,
Arsenio Hall
,
Sam Moore
,
Tracy Morgan
,
Kevin Nealon
,
Trevor Noah
,
Jay Pharoah
,
Joe Piscopo
, and
Chris Rock
, lined up to help salute the original 'Beverly Hills Cop' during a program that was equal parts roast and awards show.
Kathy Griffin.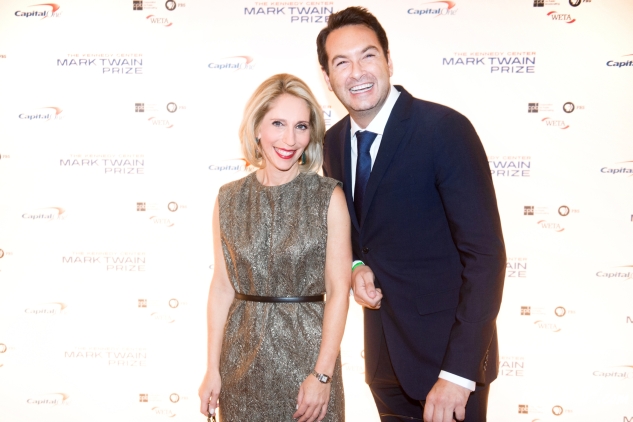 CNN's Dana Bash and Marc Adelman.
Murphy himself was able to sneak in a few jokes at the expense of fellow Twain winner
Bill Cosby
(2009), much to the delight of the audience. Last night's gala was the first time the Shrek star had performed stand-up in 28 years.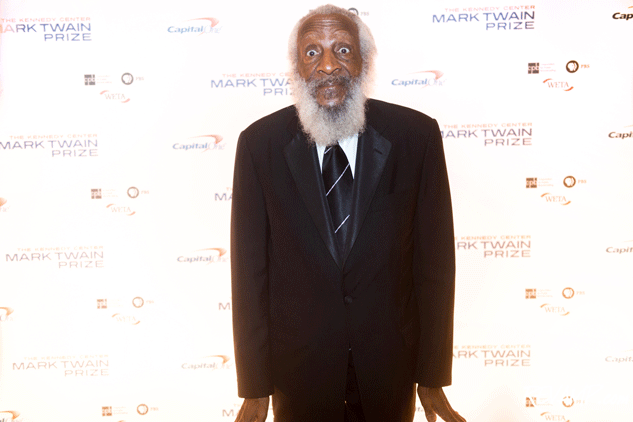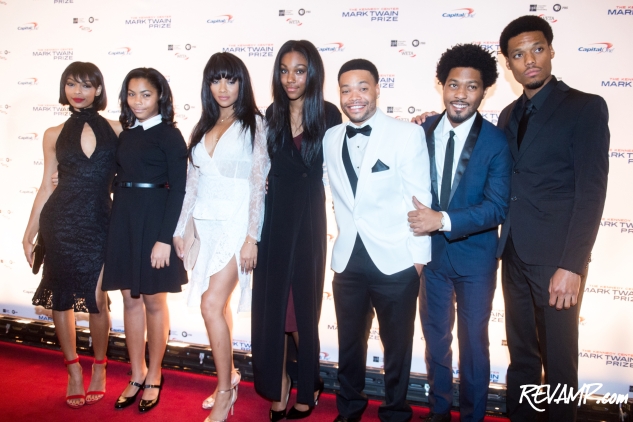 Murphy family members.
Beyond a chance to honor some of America's greatest humorists, the Mark Twain Prize also serves as a multimillion dollar fundraising event for the Kennedy Center. All contributions help support the Center's year-round educational and artistic initiatives that reach millions of students, educators, and families throughout the nation.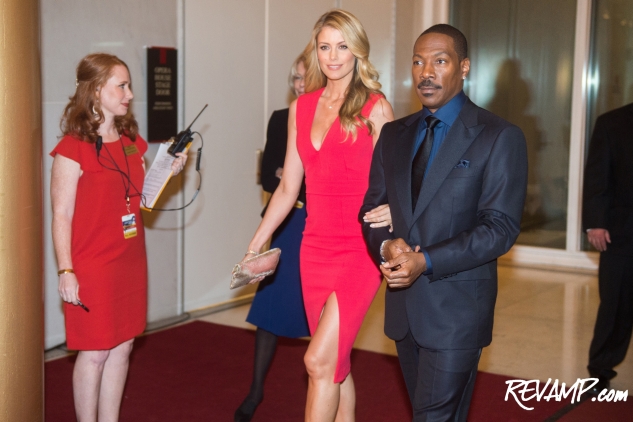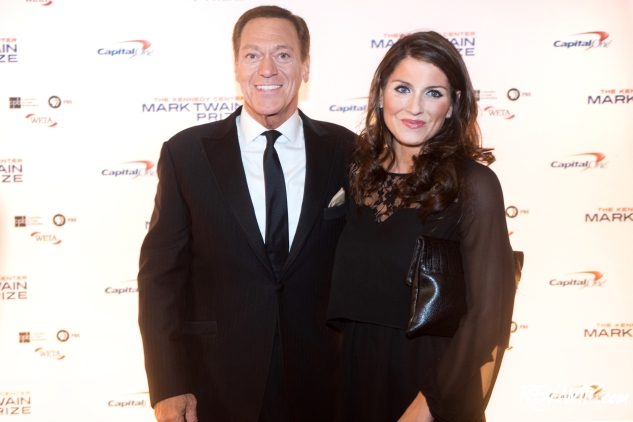 Joe Piscopo and guest.
The fun continued for guests to Sunday's ceremony long after the official program ended, with a tented after party held on the Center's terrace overlooking the Potomac and the historic Watergate building complex.
It's probably safe to say that everyone went home chuckling and more than a little bit
Delirious
.
Tags:
The John F. Kennedy Center for the Performing Arts