House of Cards creator Beau Willimon, SLUT playwrights Katie Cappiello and Meg McInerney, and House of Cards star Michael Kelly.
NORTHWEST --
Beginning with its jarring title and continuing throughout the full length of its performance, '
SLUT
' is intended to evoke very strong reactions from audience members.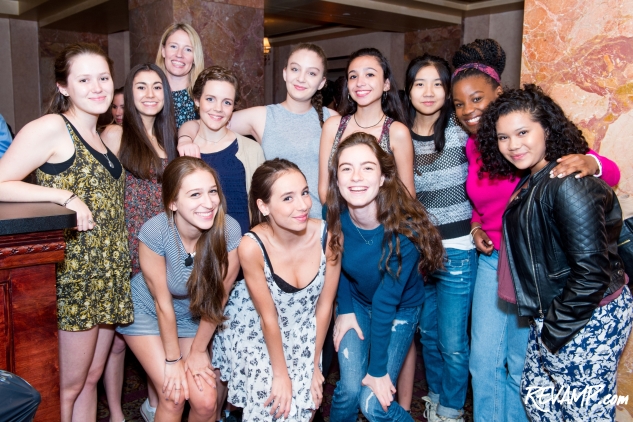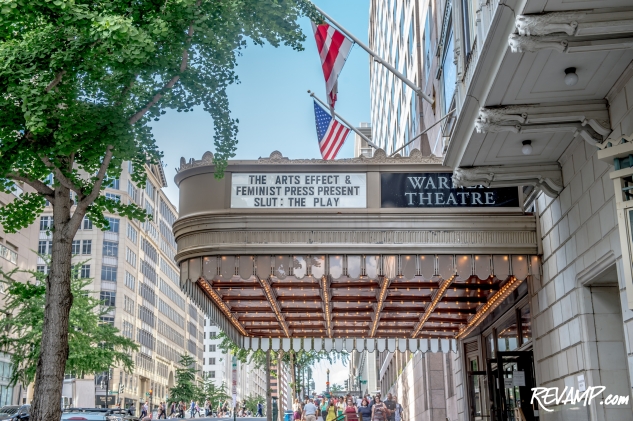 Told from the perspective of a group of teenage girls, the play provides a powerful examination of the role that sex, sexuality, and, rather candidly, rape, plays in their lives. SLUT follows the journey of 16-year-old Joey Del Marco, who is raped by three friends during a night out. By documenting both her ensuing personal struggle and her subsequent struggle to be heard within the community, audiences bear witness to the damaging impact of so-called 'slut culture'.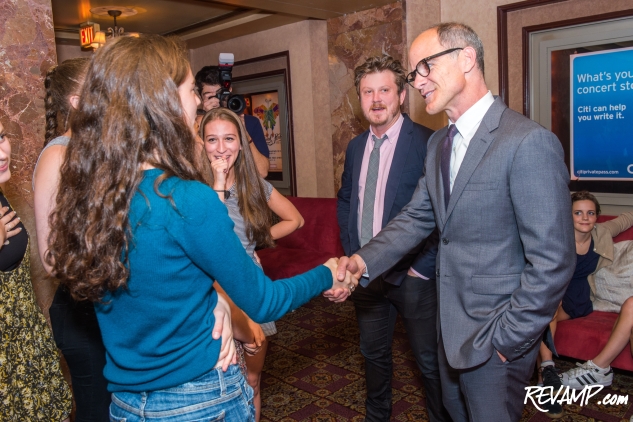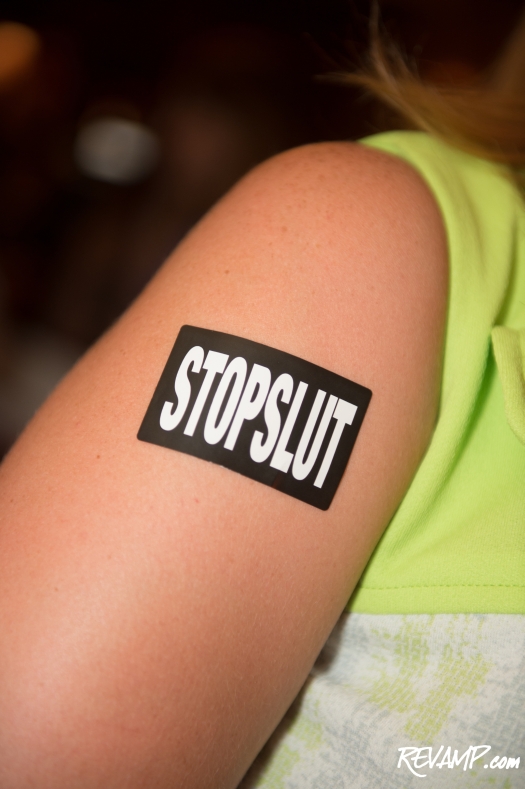 The immediate takeaway from SLUT is the complexity and painful nature surrounding the crime of rape, both from the victim's point of view as well as from the surrounding community, which has an institutional responsibility to prevent repeat occurrences, prosecute offenders, and assist any injured parties.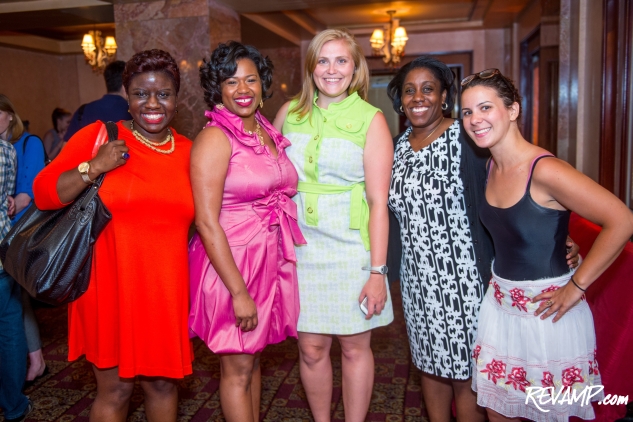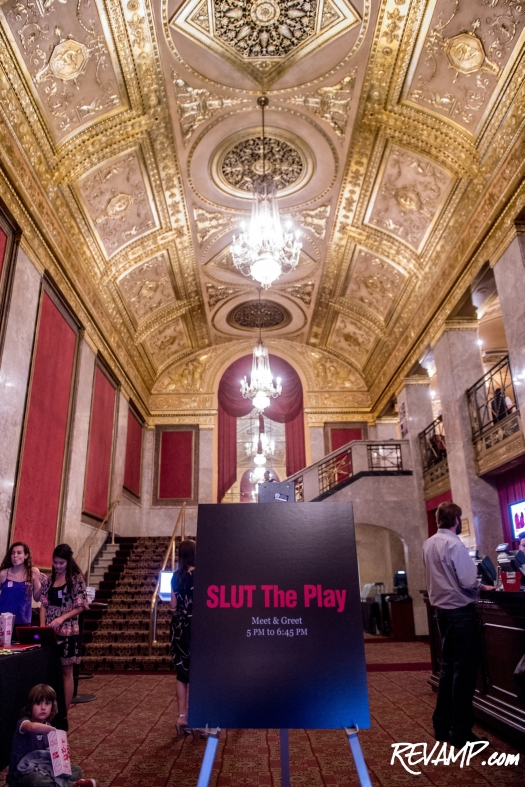 Highlighting the importance with which lawmakers treat such issues,
Senator Kirsten Gillibrand
and
Senator Mark Warner
joined the cast of the play yesterday evening post performance, for a very raw discussion surrounding issues of sexual double standards, slut shaming, and rape culture narrated by
Glamour
magazine Editor-in-Chief
Cindi Leive
.
Glamour Editor-in-Chief Cindi Leive flanked by play creators/directors Meg McInerney and Katie Cappiello.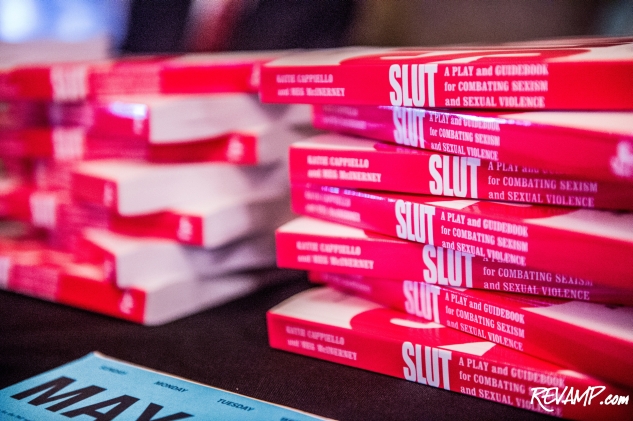 And dozens of teenage students in the audience, who were invited to attend the play, served as an all-too-close reminder of the very high stakes involved when crafting effective legislation to combat sexual violence.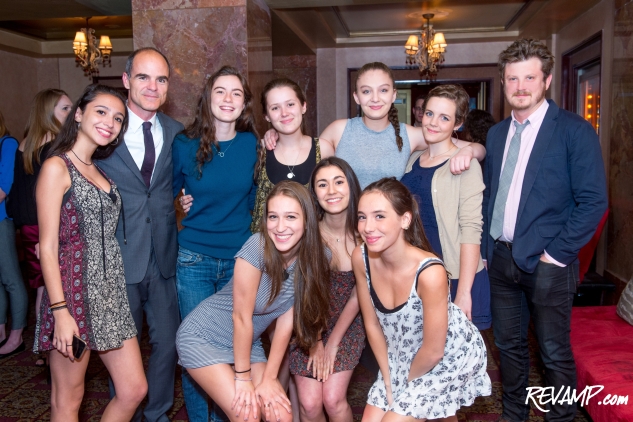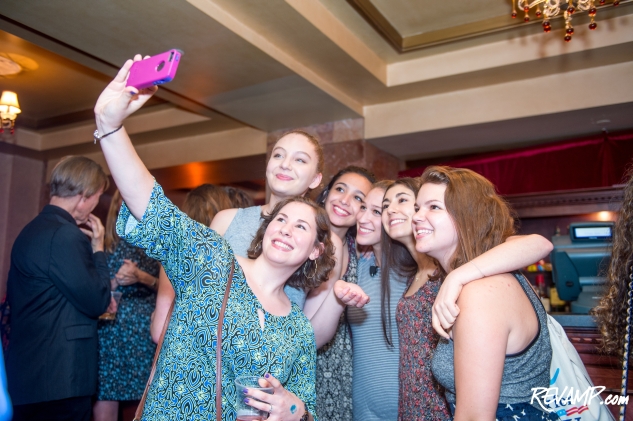 Also helping lend their voices in support of the evening were
House of Cards
showrunner
Beau Willimon
and series star
Michael Kelly
. The Emmy-winners were joined at the Warner Theatre by SLUT playwrights and co-directors
Katie Cappiello
and
Meg McInerney
and D.C. Rape Crisis Center Executive Director
Sherelle Hessell-Gordon
, among countless other sexual assault activists, women's rights leaders, students, and educators.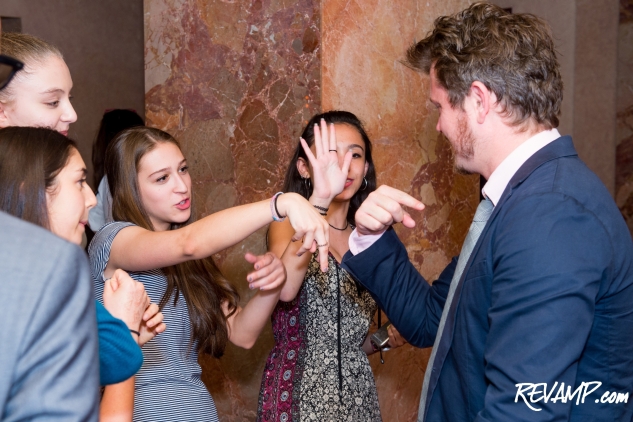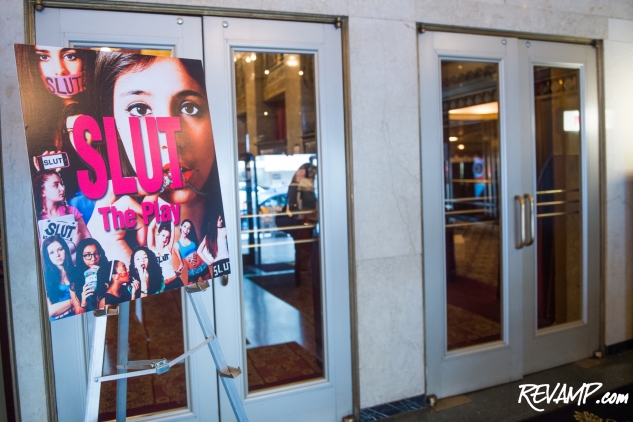 The hope behind SLUT: The Play was to spark a conversation and, ultimately, affect change. Mission accomplished on the former; the journey continues, perhaps open-endedly, with the latter.