All photographs by Joy Asico for REVAMP.com.
LOGAN CIRCLE --
Detroit and the District united on Wednesday evening, for a charitable shopping event co-hosted by
Shinola
and the
Necessary & Proper
style blog.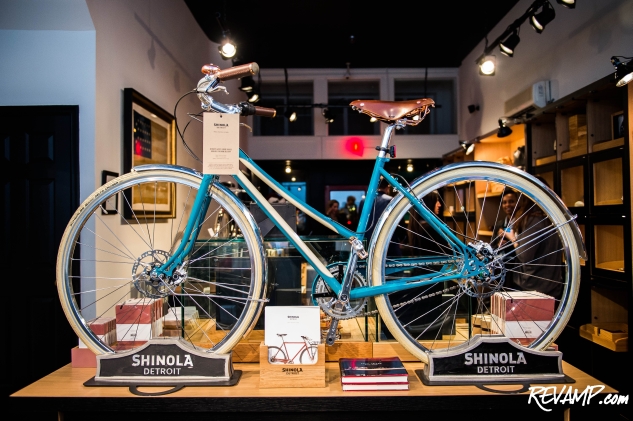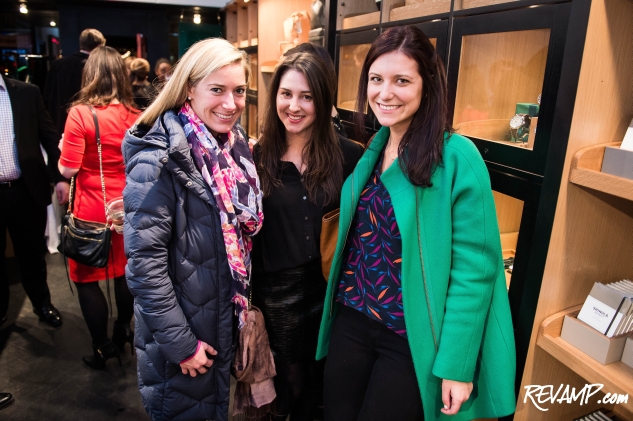 The former, of course, is the Detroit-based American lifestyle brand that has taken the fashion world by storm over much of the last year and the latter is one of Washington's most popular online resources for all things dapper and entertaining.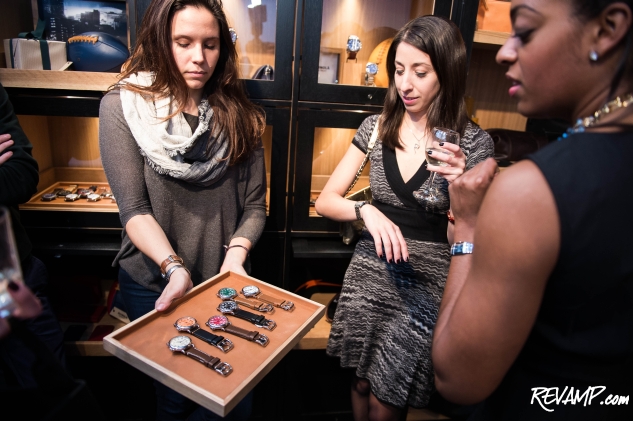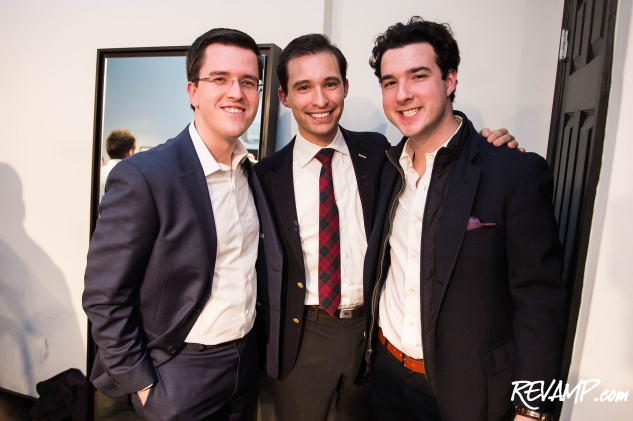 Necessary & Proper editors
Lauren Wynns
and
Van Bloys
(both prominent D.C. attorneys by day) served as the organizers of last night's all-American event, which benefited the
Born & Raised Detroit Foundation
(BARD).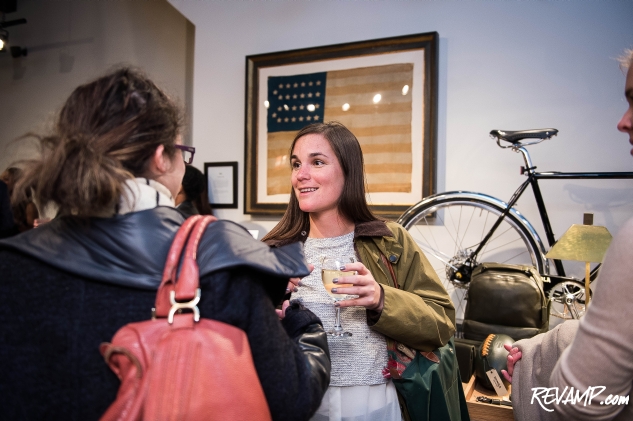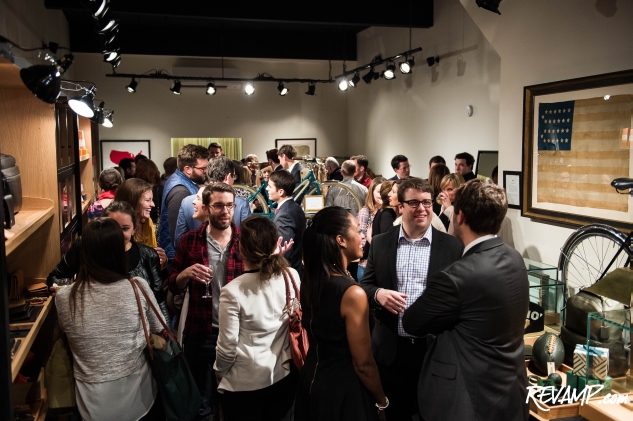 The collaboration was an easy one, with BARD based out of Shinola's hometown and its founders good friends of Wynns. Indeed, similar fundraisers have already been held in both New York City and Los Angeles, as both groups have seen their support and fan bases rapidly expand.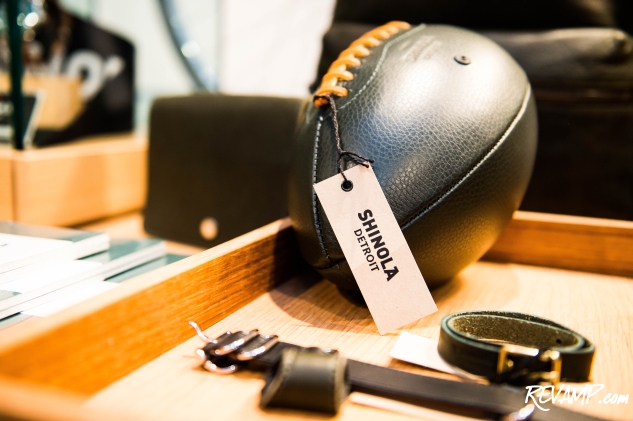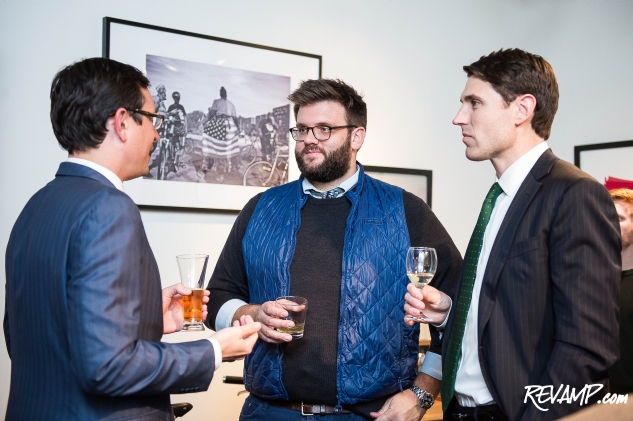 In exchange for a charitable $30 donation, guests to last night's shopping soiree were treated to some nostalgically Detroit-heavy fun, including Motor City jams and homegrown cocktails.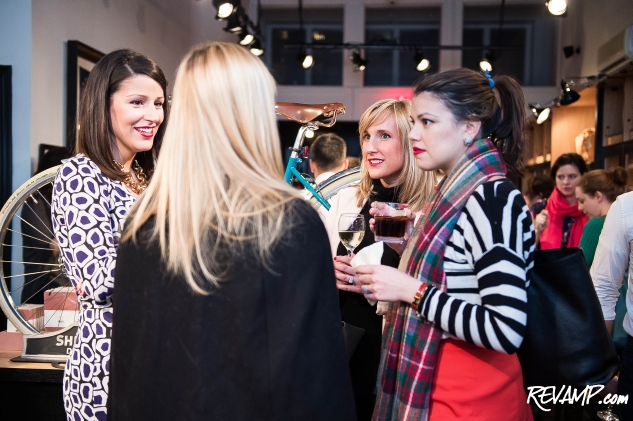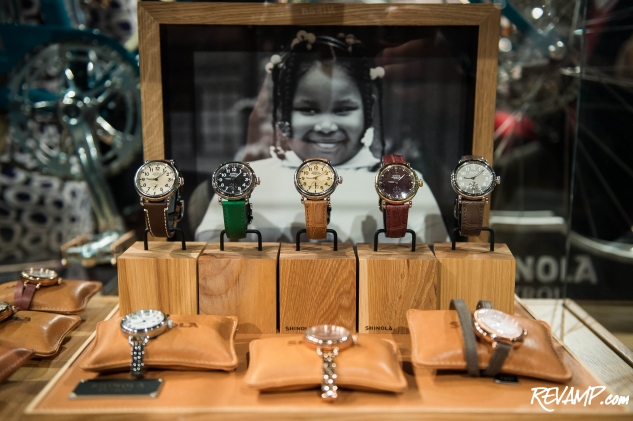 Between libations and bouts of good holiday cheer, attendees browsed the aisles of the temporary store (Shinola will move to a permanent showroom across the street in the Spring) and splurged on American-made watches and leather goods.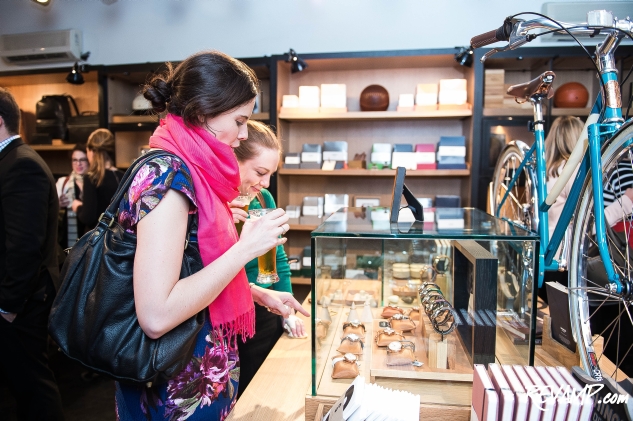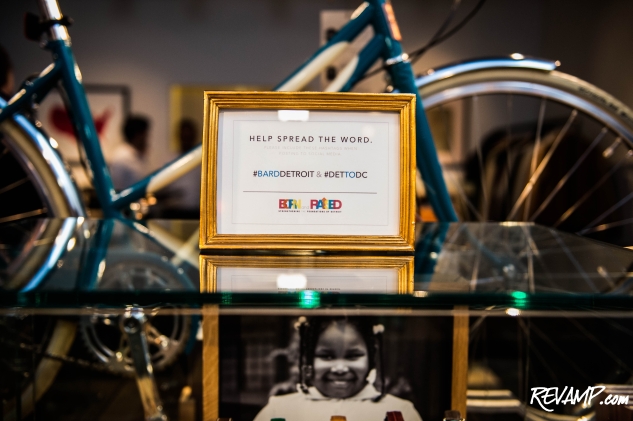 It was all about peace, love, and Detroit.