WASHINGTON, D.C. --
Visitors touring the sites of the nation's capital perhaps got a lot more glamour than they bargained for yesterday, with all 53 contestants of the
2015 Miss America
competition also making the rounds of the District's top spots.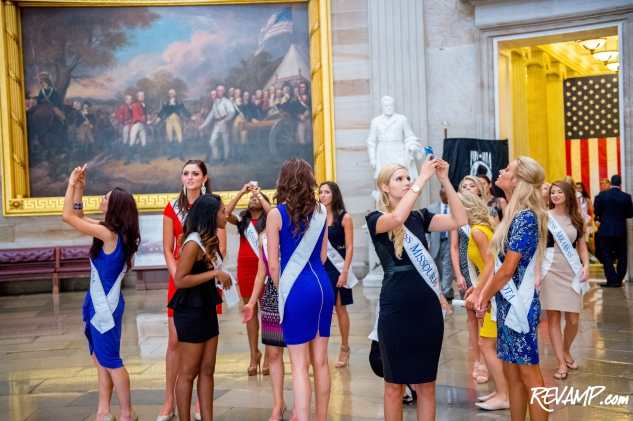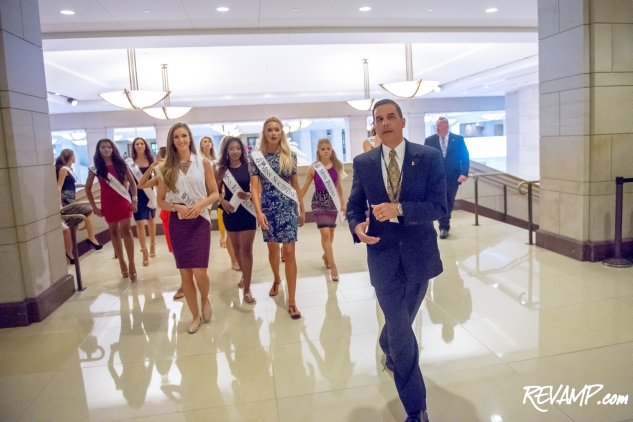 The reason behind such a dazzling display of "style, service, scholarship and success" was the formal kickoff to the iconic annual pageant, which will culminate in next Sunday's televised final night of competition and much anticipated 2015 coronation.
All of the state representatives received a playfully "chilly" welcome on Monday evening, as
Carmine's
hosted a lavish welcome dinner for the group, complete with an abundance of its famous "Titanic" ice cream dessert (chocolate torte, 3 scoops of vanilla, 2 scoops of chocolate, sliced strawberries and bananas, and more whipped cream than one could imagine).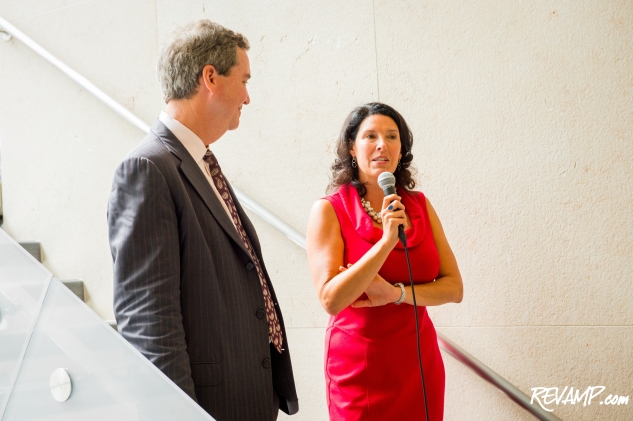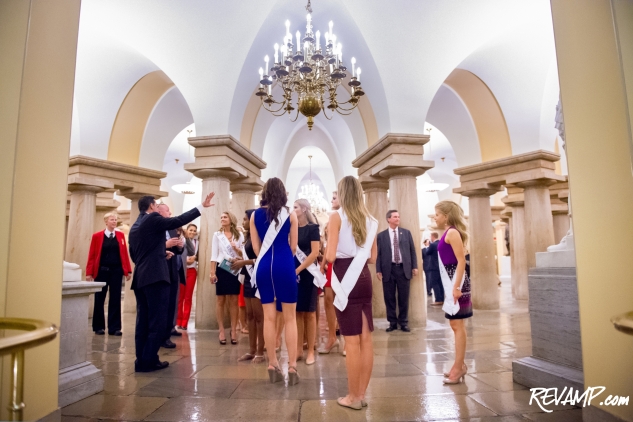 Beyond a chance to celebrate, however, Monday's gathering served a very serious purpose in announcing the year's 10 finalists for the organization's annual series of STEM (Science, Technology, Engineering and Mathematics) scholarships.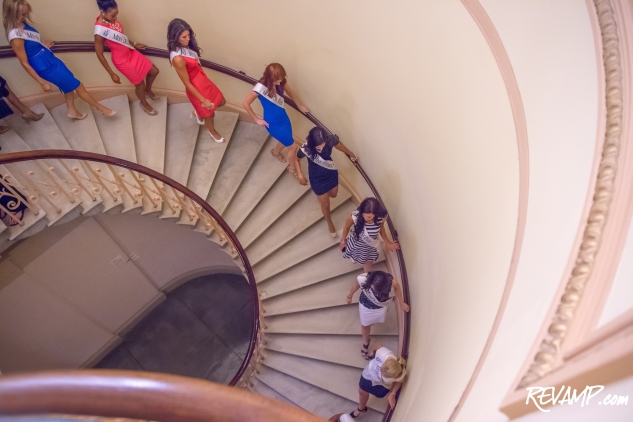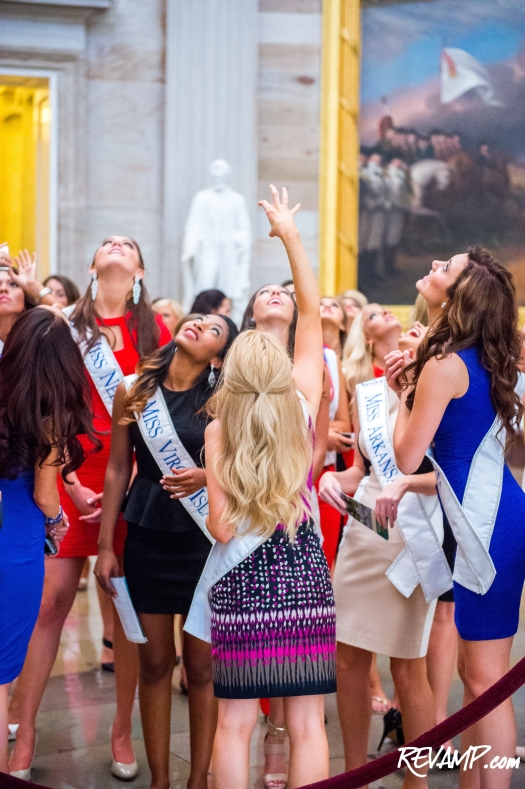 Miss Georgia
Maggie Bridges
, Miss Hawaii
Stephanie Steuri
, Miss Massachusetts
Lauren Kuhn
, Miss New Hampshire
Megan Cooley
, Miss New Mexico
Jessica Burson
, Miss Ohio
Mackenzie Bart
, Miss Oregon
Rebecca Anderson
, Miss Puerto Rico
Yarelis Salgado
, Miss Texas
Monique Evans
, and Miss Vermont
Lucy Edwards
will now go on to compete for one of the five $5,000 grants for 2015.
There was little time to rest for all of the contestants, however, with a whirlwind tour of D.C. planned for them on Tuesday. The day began with a morning stop at the world's most famous of public/private residences, including sightings of the White House's most popular occupants:
Bo and Sunny Obama
.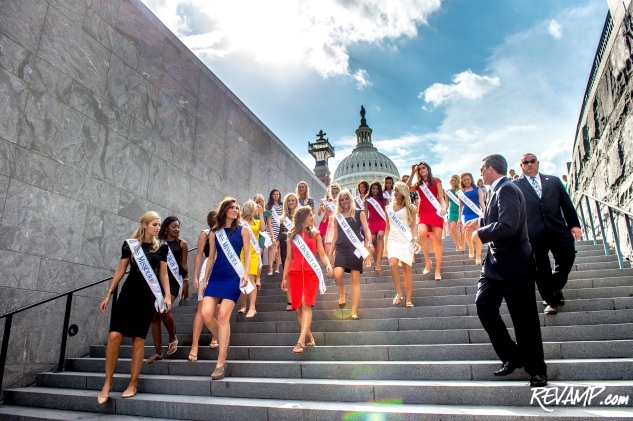 The ladies were then whisked away to the Washington campus of New York University, for an enthusiastic panel on political leadership training hosted by nonprofit
Running Start
.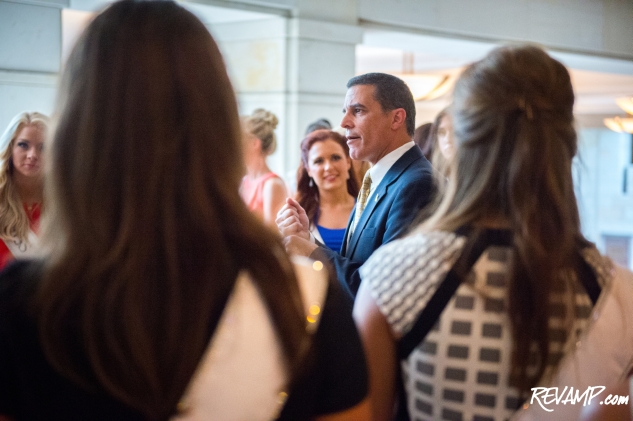 It was then off to the Department of Education after lunch, for continued discussions about the Miss America organization's commitment to education initiatives. The Miss America Foundation is the world's largest provider of assistance to young women, totaling more than $45 million in scholarships and spanning some 12,000 participants each year.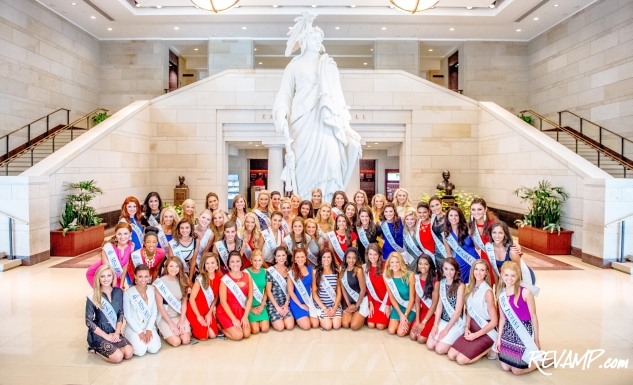 The final stop of their D.C. visit brought the Miss America tour bus to the U.S. Capitol. And after getting all 53 sashes through the requisite metal detectors (no exceptions!), everyone was treated to a private tour of the building, from the plaster model of
Thomas Crawford
's Statue of Freedom in the Visitor Center to the now-under-construction rotunda.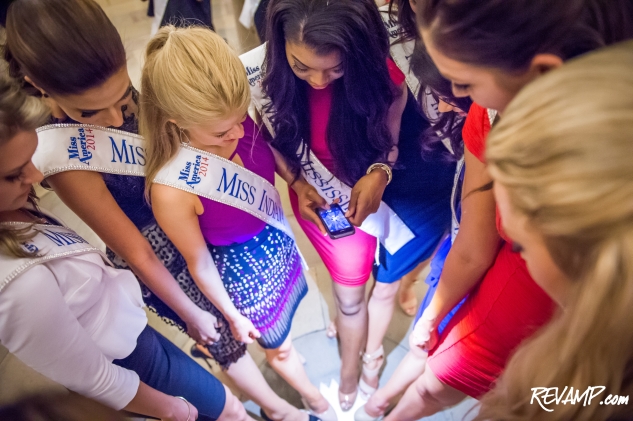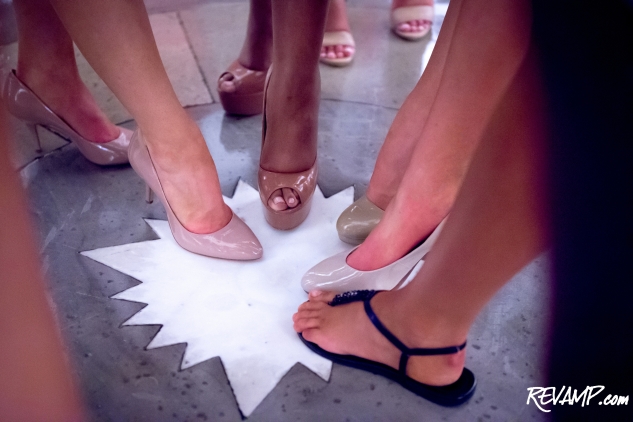 Despite such an exhausting day in D.C., the journey is really just beginning for this year's competitors. A private plane jetted them up to Atlantic City at dusk last night and then nearly two weeks of parades, interviews, and rehearsals await them before the main event on September 14th.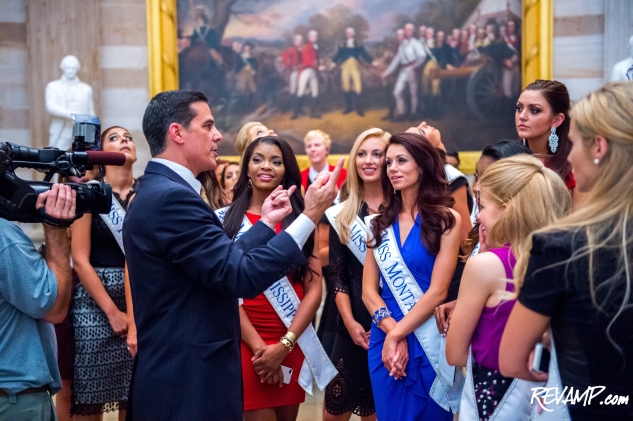 America will be watching.