NORTH BETHESDA, Md. --
The police weren't called, but the hottest ticket in Washington on Wednesday evening was undoubtedly for the seventh annual Performance Series of Legends featuring iconic composer, singer, actor, author, and activist
Sting
.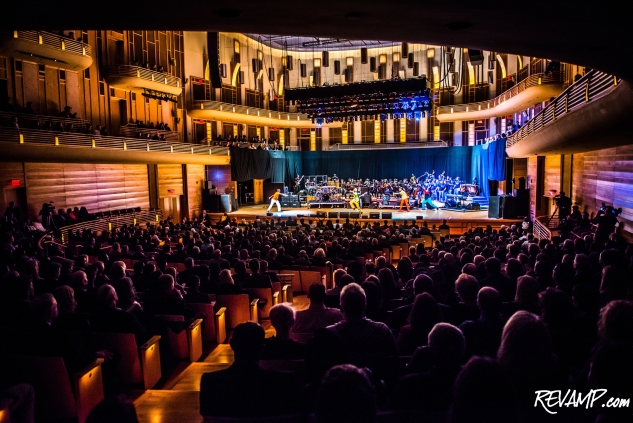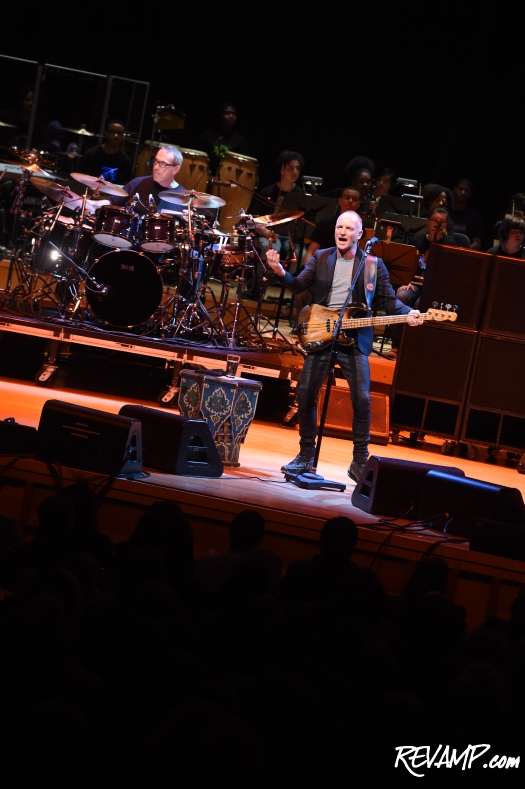 The Rock and Roll Hall of Famer and 16-time GRAMMY Award-winner helped concert series beneficiary
Duke Ellington School of the Arts
rake in a record-breaking $1.2 million.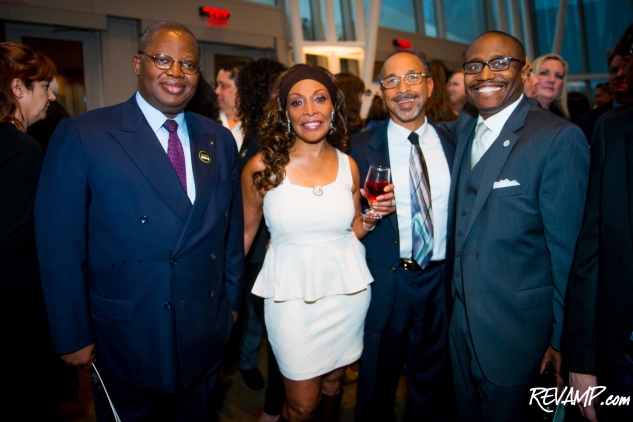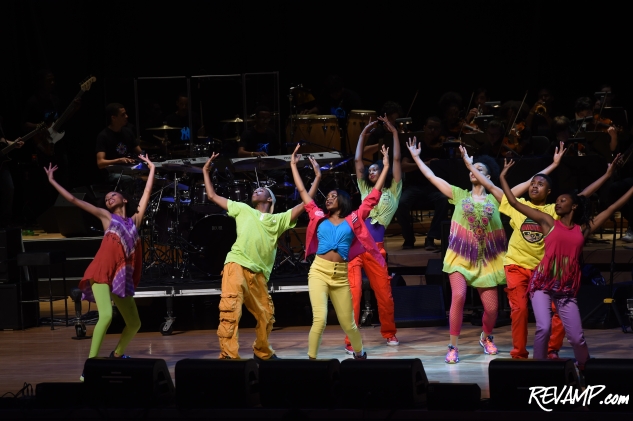 Born out of the collaborative efforts of school founders
Peggy Cooper Cafritz
and
Mike Malone
back in 1974, the nonprofit maintains a mission of 'providing an exemplary arts and academic education to talented youth who may not otherwise have that opportunity.'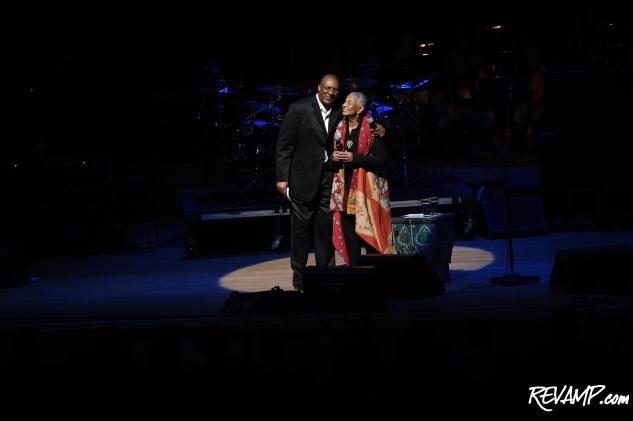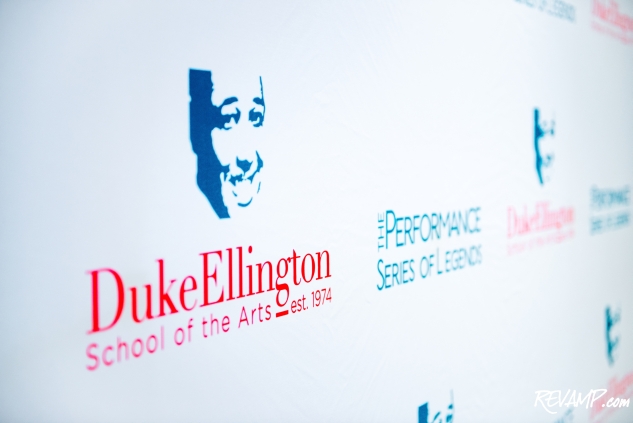 Last night's benefit was therefore a celebration of '40 Years of Being the Difference' for the Duke Ellington School and enthusiastically demonstrated its continued spirit of 'commitment, responsibility, empowerment, excellence, and dignity' to the arts.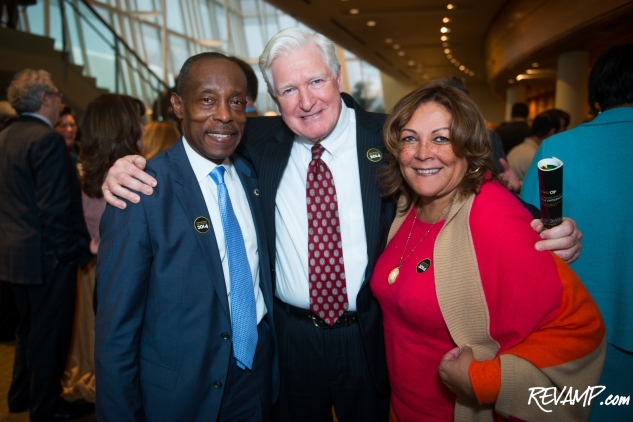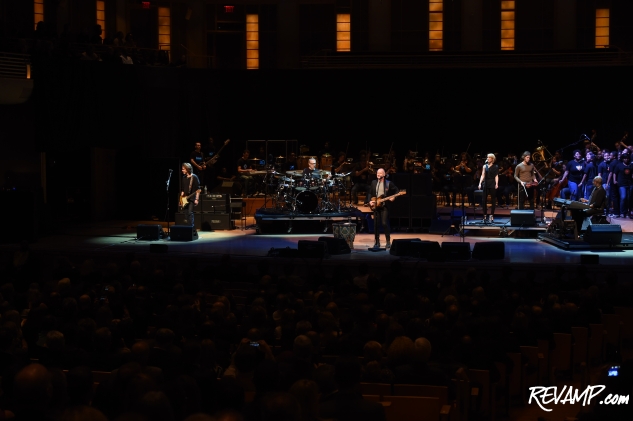 Indeed, a better example of such good character could not be found than the way in which Sting signed-on for yesterday's concert. Longtime Ellington supporter and current Dance Chair
Charles Augins
had but to make a quick, unplanned phone call to his former dance pupil (Sting studied under Augins in London back in the day) in order to secure the legendary performer's support.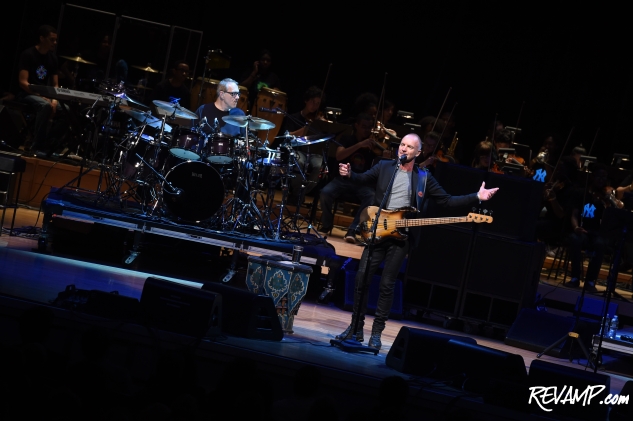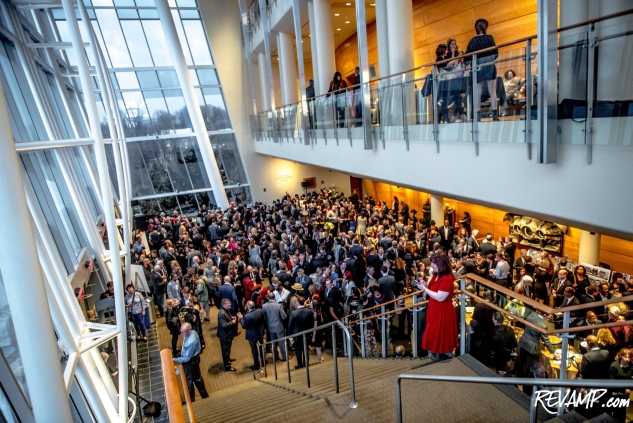 And Sting didn't come alone on Wednesday. In the middle of a 21-date tour throughout North America with
Paul Simon
, both arrived at
Strathmore
eager to perform.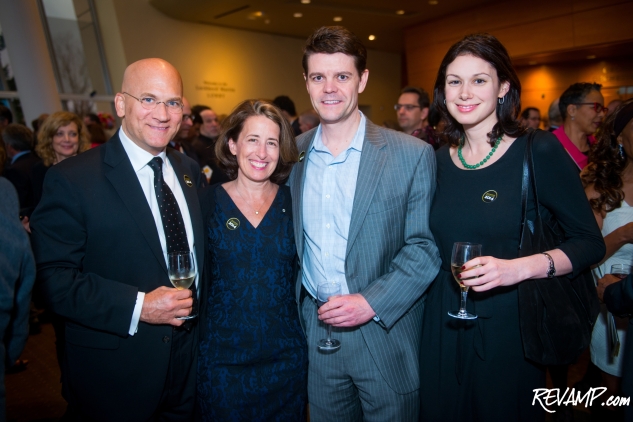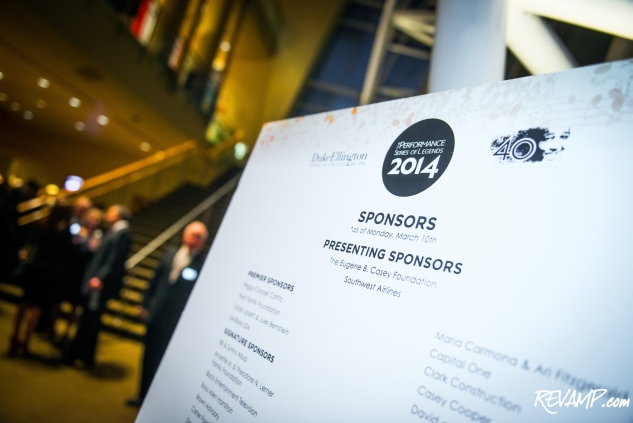 While the duo will co-headline their tour's show at the Verizon Center tonight, Wednesday's concert revolved principally around Sting, with the
Bridge Over Troubled Waters
folk legend graciously lending his voice to just a handful of songs.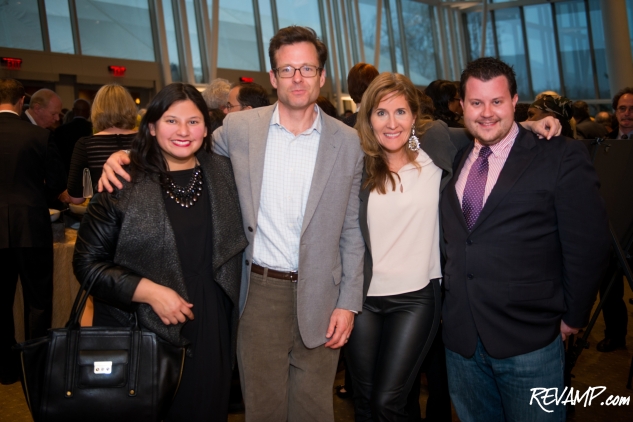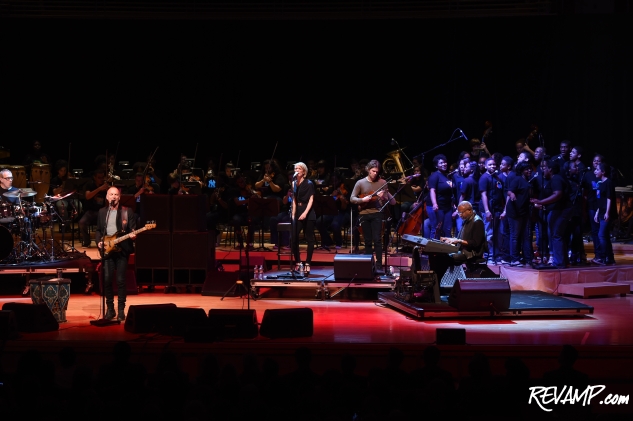 Guests at yesterday's benefit undeniably went home happy, but their smiles were easily eclipsed by those on the faces of the Ellington School's choir and orchestra, who had the privilege of backing-up the singers on stage.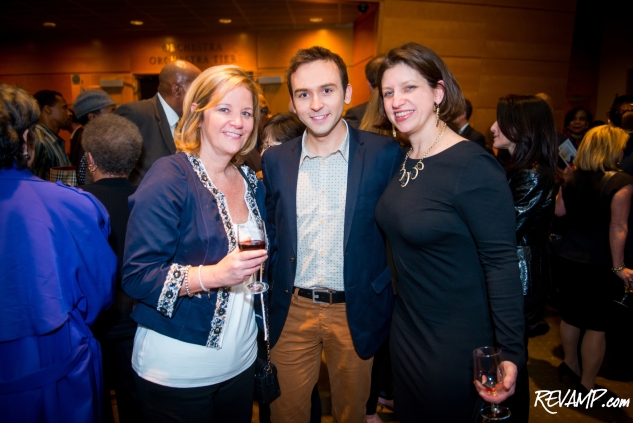 Spotted clapping their hands, dancing in the aisles, and tapping their feet in the audience was everyone from
HE Michael Moussa-Adamo
, Ambassador of the Gabonese Republic, to
Congressman Jim Moran
to Maryland First Lady
Katie O'Malley
to current U.S. National Security Advisor
Susan Rice
and her husband
Ian Cameron
, executive producer of ABC's 'This Week with George Stephanopoulos'.
And yes, every little thing they did was magic.
Tags:
Strathmore Hall Arts Center