Rob Lowe and Bill O'Reilly walk the red carpet together during the world premiere of 'Killing Kennedy' on Monday evening.
NORTHWEST --
The assassination of
President John F. Kennedy
on November 22nd, 1963 served to unite a grieving nation and forever cemented the so-called 'Camelot' presidency in the minds of the world.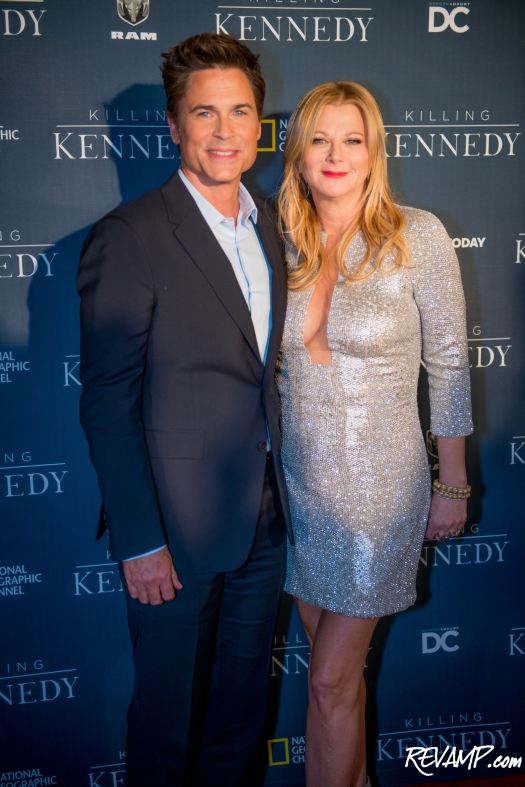 Rob Lowe and Sheryl Berkoff.
Still today, on the eve of the 50th anniversary of the event, the shooting continues to captivate the attention of a new generation of Americans. And in honor of the occasion, the
National Geographic Channel
will screen a new original, two-hour drama next month chronicling the buildup to the shocking murder.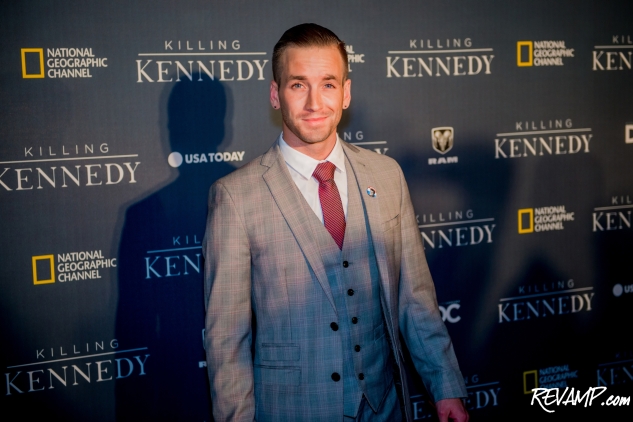 Will Rothhaar (Lee Harvey Oswald).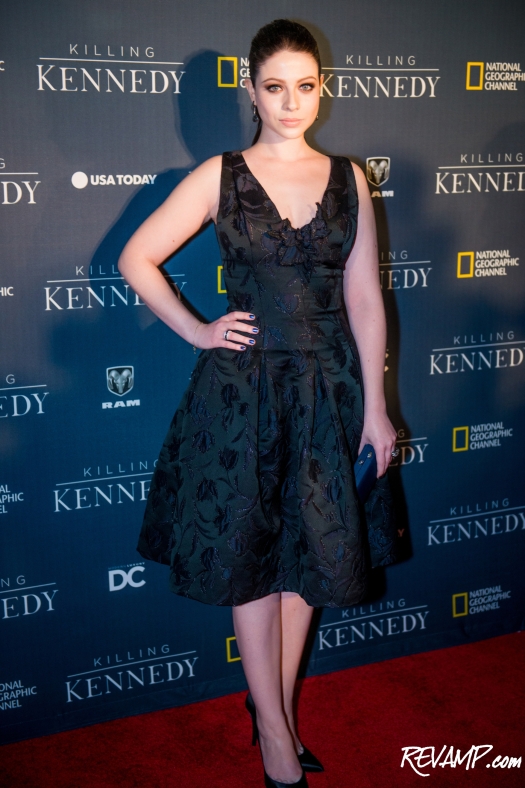 Michelle Trachtenberg (Marina Oswald).
'
Killing Kennedy
' stars Golden Globe and Emmy nominee
Rob Lowe
(President Kennedy) and
Will Rothhaar
(Lee Harvey Oswald), with
Michelle Trachtenberg
(Marina Oswald) and
Ginnifer Goodwin
(Jackie Kennedy).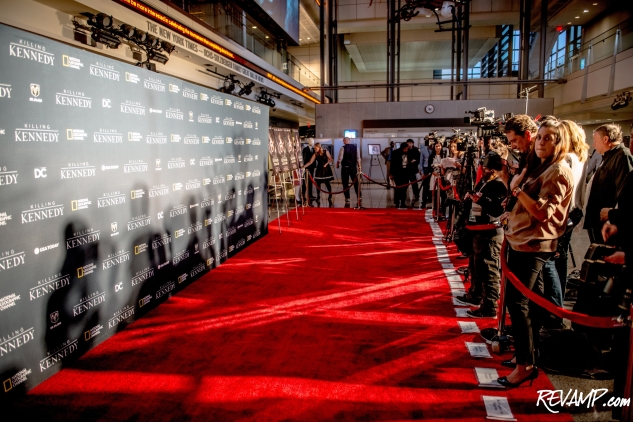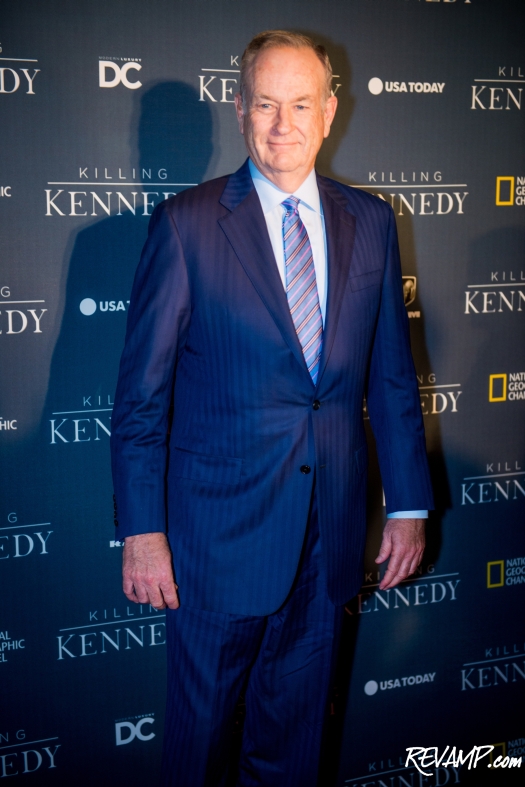 Executive Producer Bill O'Reilly.
The film is based on the best-selling book by
Bill O'Reilly
and
Martin Dugard
and traces the stories of both Kennedy and Oswald, from JFK's decision to run for President in 1959 to that fateful Friday in Dallas that forever changed the course of history.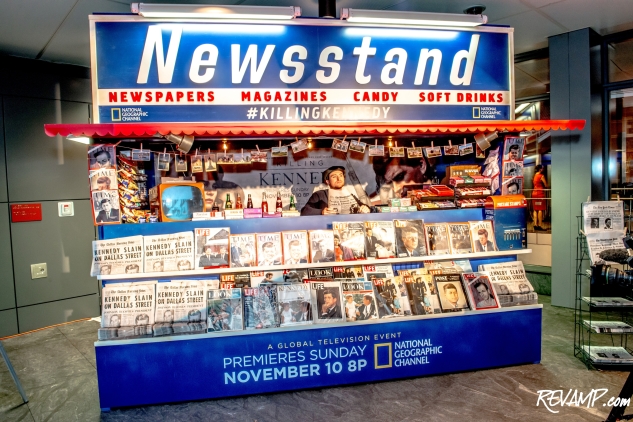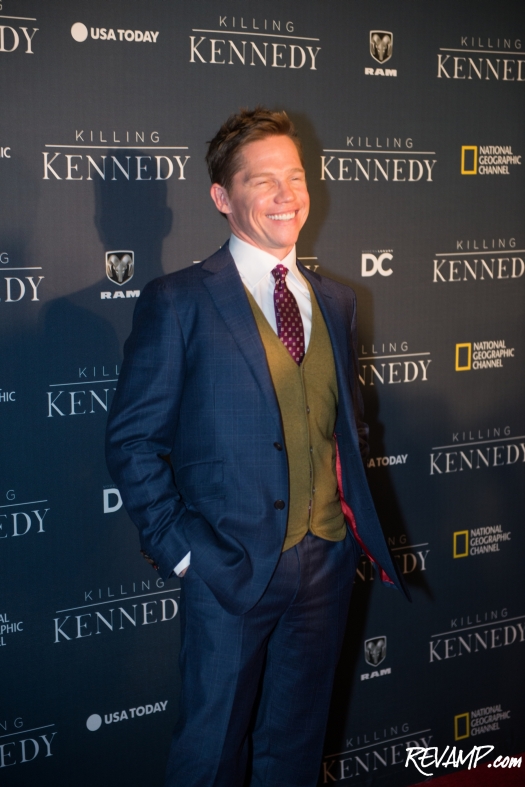 Jack Noseworthy (Bobby Kennedy).
Seemingly the entire cast and crew of 'Killing Kennedy' was in Washington last night for the world premiere of the drama, which was appropriately hosted inside the headline-tracking walls of the glass-encased
Newseum
downtown.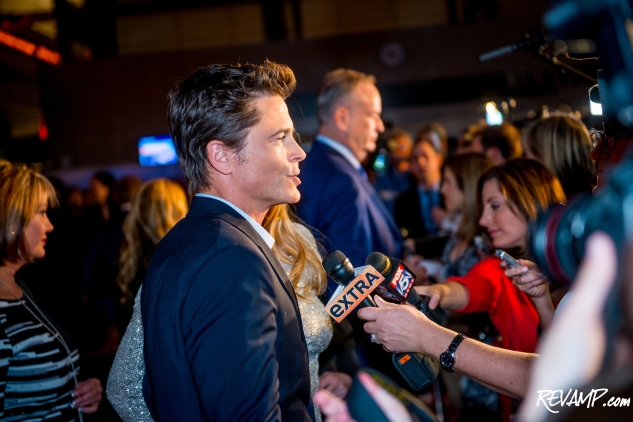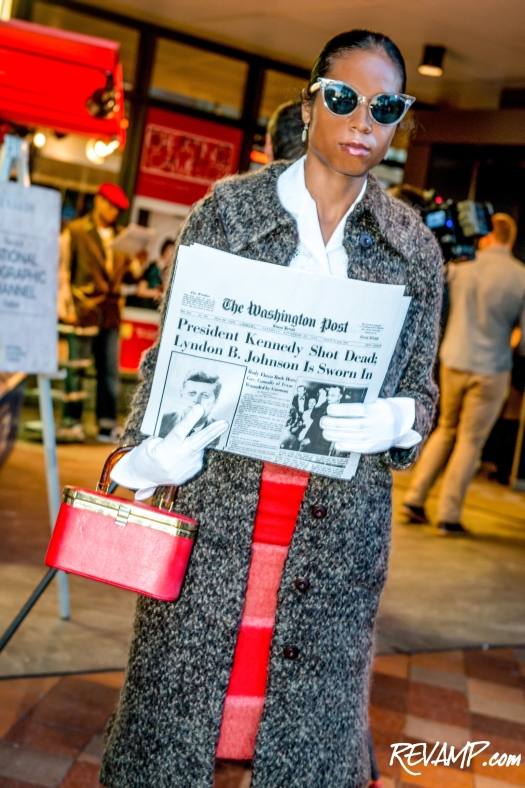 Before walking the red carpet, guests were greeted at the door Monday evening by a '60s-styled news stand showcasing various iconic JFK and Lee Harvey Oswald magazine covers and newspaper front pages. That same news stand will set up shop at Union Station starting today, before moving on to New York City's Penn Station on November 5th, Herald Square on November 6th, and Columbus Circle on November 7th.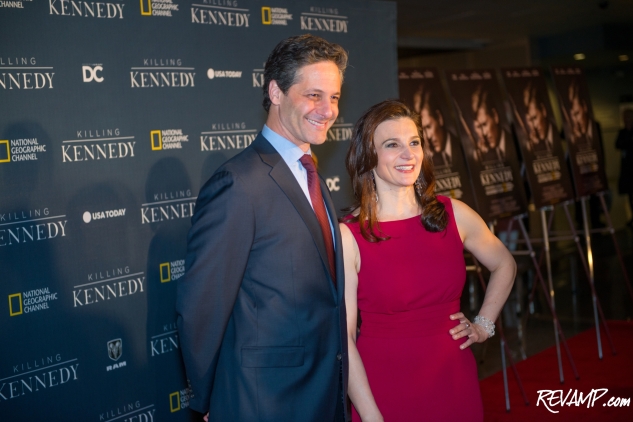 Peter Rini (Agent Mooney) and Antoinette Lavecchia (Lady Bird Johnson).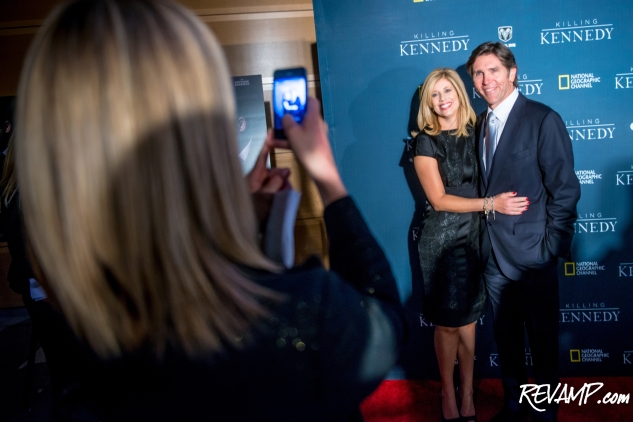 Director Nelson McCormick poses for a red carpet cell phone picture.
And a glitzy post-screening reception held on both the lower and sixth floors of the Newseum drew a who's who of D.C. notables, including various members of Congress, Cabinet staff, and leading national journalists.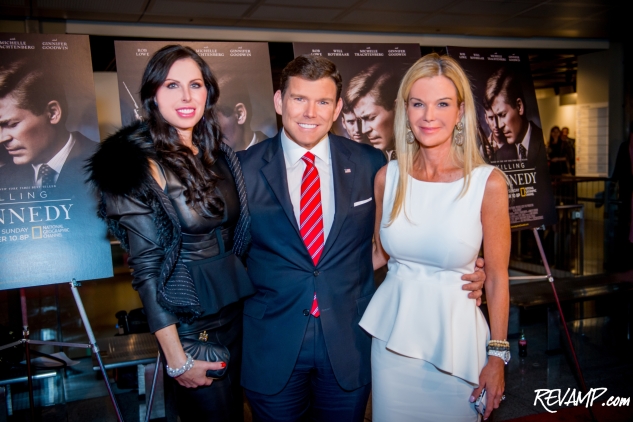 Amy Baier, Bret Baier, and Susanna Quinn.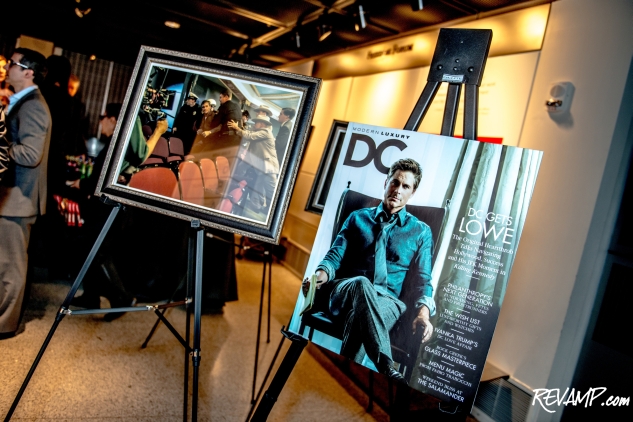 For those in attendance, the evening also afforded them the opportunity to check out the museum's exhibits surrounding the 35th President, which
themselves
made a splash when they were first unveiled back in April.
'Killing Kennedy' will be screened globally in 171 countries and 38 languages. It will premiere on the National Geographic Channel on Sunday, November 10th at 8:00p.m. ET/PT in the United States.