CAPITOL HILL --
House and Senate staffers filled both floors of the venerable
Hawk 'n' Dove
yesterday evening for the chance at some face time with legendary football icon
John Madden
. At least in virtual form...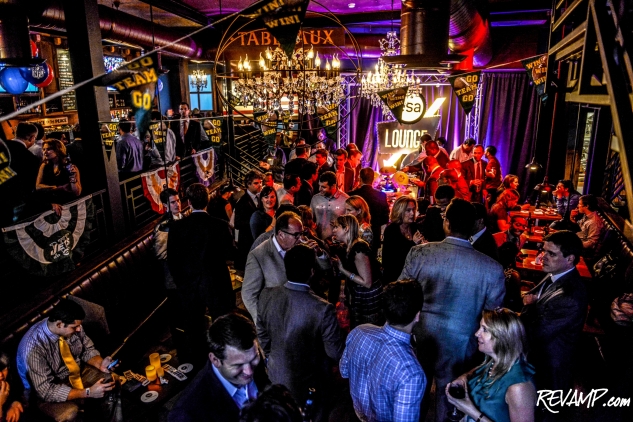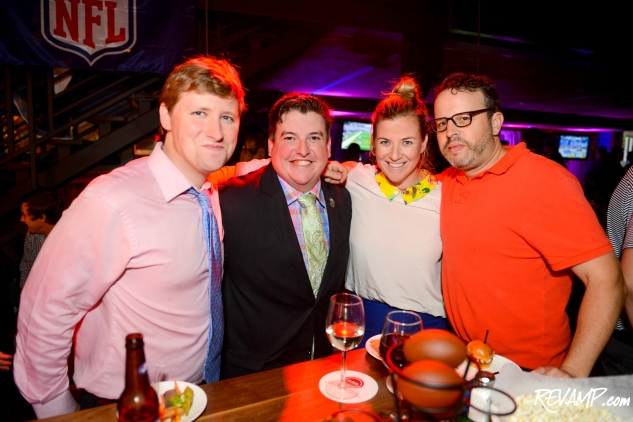 Thursday's festivities were actually a team effort on behalf of the
Entertainment Software Association
, video game giant
Electronic Arts
, and the
National Football League
, as the trio hosted a private 'Back to Football' tailgate party for the District's primarily politically-minded.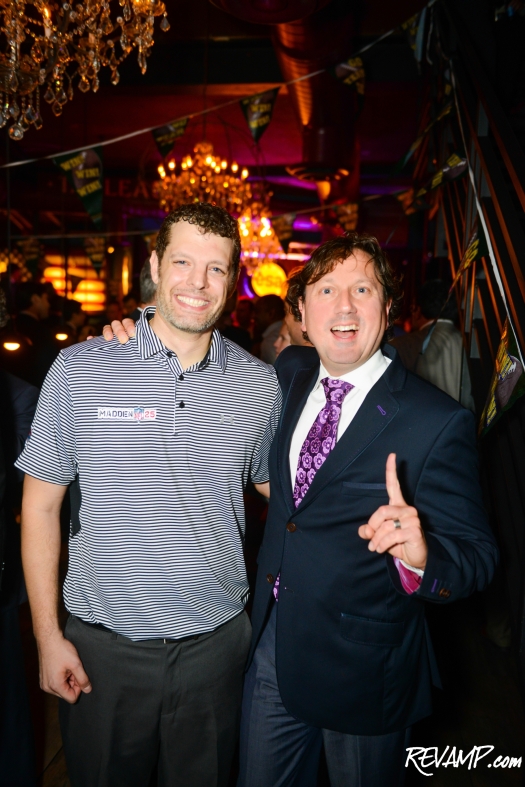 A central highlight of the night was the ability for guests to test drive the
Madden NFL 25
video game; the latest installment in the storied Madden gaming franchise which saw its first release way back in 1988.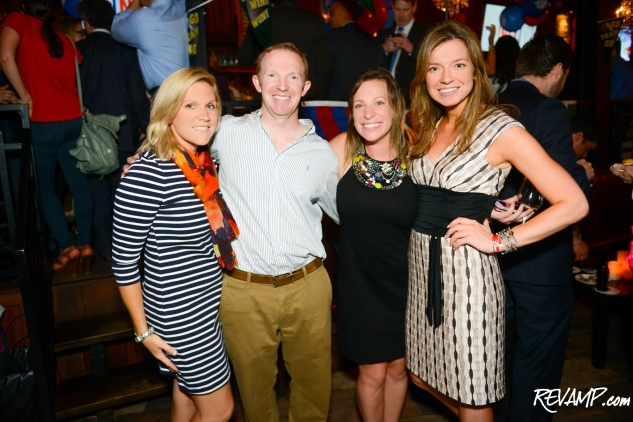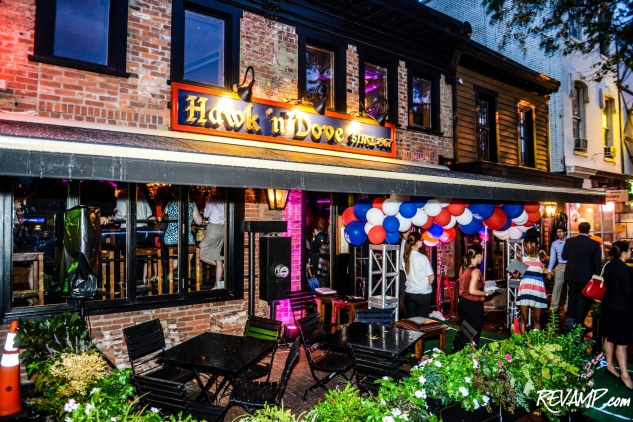 Perhaps equally entertaining was watching the reaction of invitees upon entering the newly renovated venue. The Hawk, of course, served as a de facto D.C. political institution of its own making since it first opened its doors in 1969. But the 'quintessential American dive bar' was forced to shutter in 2011 and, a couple million dollars later, the new space looks radically different. Hence the sometimes jaw-dropping reactions from last night's guests (many of which hadn't yet seen the results of the remodel).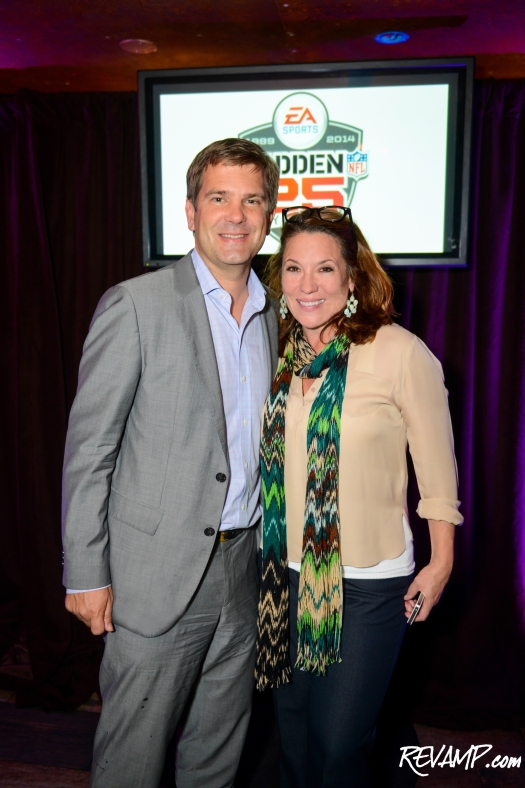 The hallmark of any good party is, of course, an inability to get people to leave. And true to form, after the tailgate's scheduled 8:00pm end time, many chose to keep the pigskin bash going by staying to watch the New England Patriots battle the New York Jets on their home turf (final score: 13-10, Patriots).