Chef Victor Albisu's new Del Campo restaurant occupies PS7's former home in Penn Quarter.
PENN QUARTER --
The Penn Quarter area's innate charm is now buttressed by culinary char, thanks to the arrival of
Chef Victor Albisu
's new
Del Campo
restaurant and bar, which first opened its doors to the public yesterday.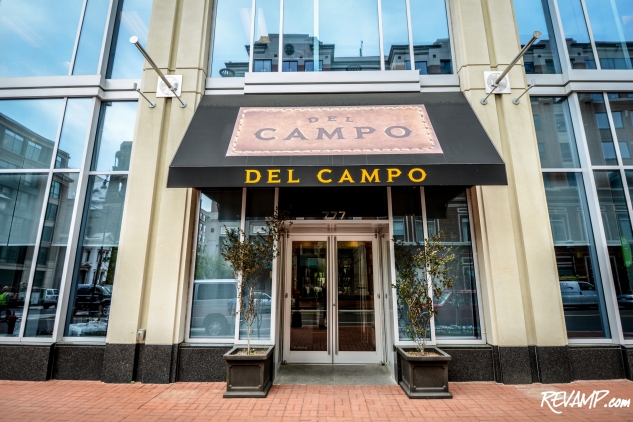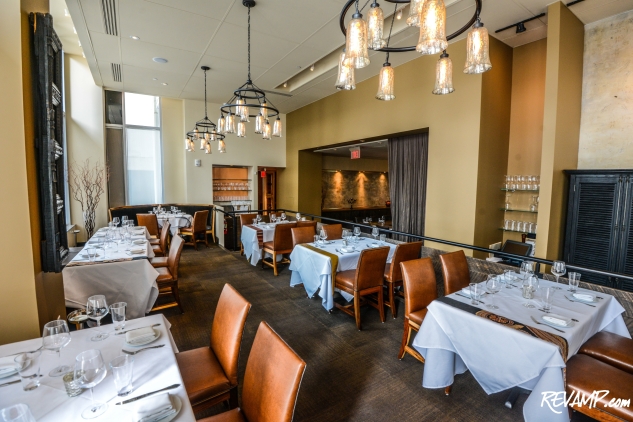 Boasting a 129-seat dining room and a 36-seat bar area, the simultaneously rustic and refined venue's interior is designed to evoke images of South America's rural vineyards and ranches. An additional 9-seat, dedicated Asado Bar serves as a testament to Albisu's mastery of all things grilled, charred, and smoked, with a prime view of the restaurant's open-flame grills.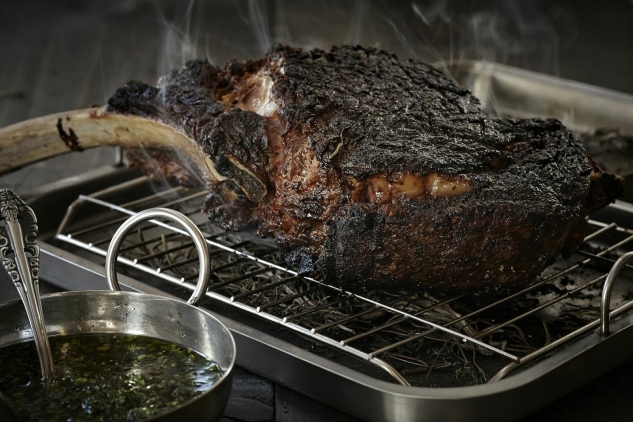 Photo courtesy of Del Campo
Indeed, Del Campo's menu is unapologetically meat-centric with an extensive selection of steaks and other slow-roasted meats made available, topped by a variety of flavorful herbed sauces, such as chimichurri and salsa verdes. Plenty of vegetable, cheese, and salad dishes also abound, with each naturally boasting the restaurant's signature touch of char.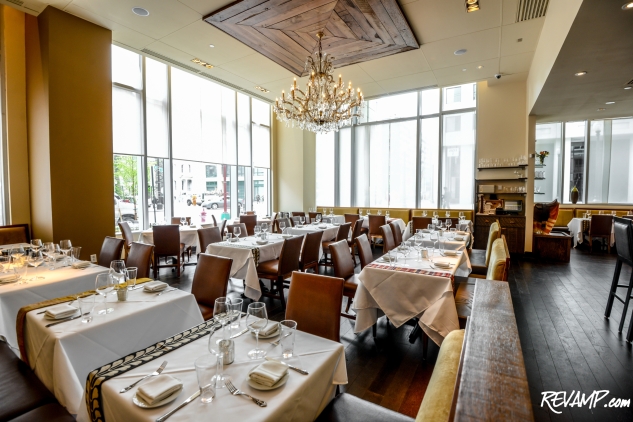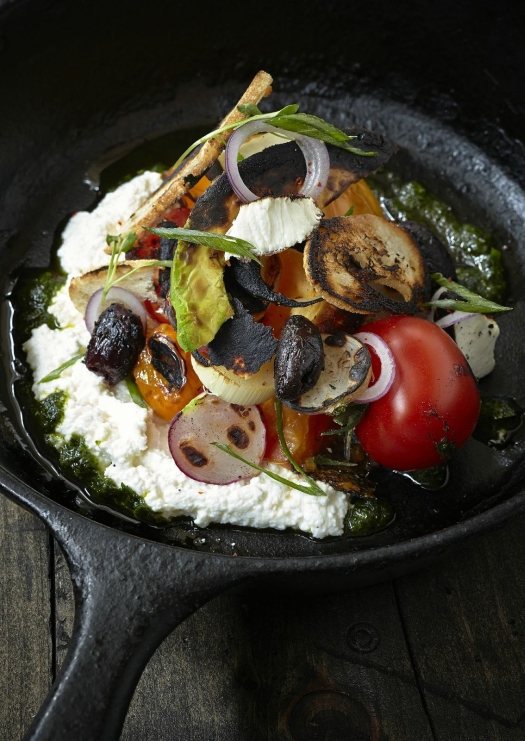 Photo courtesy of Del Campo
Honoring his Peruvian heritage, an impressive raw bar of ceviches, tiraditos and crudos, as well as anticuchos and chicharones (skewered and fried meats) are also on offer, with even the warm cast iron country bread drawing from Albisu's roots.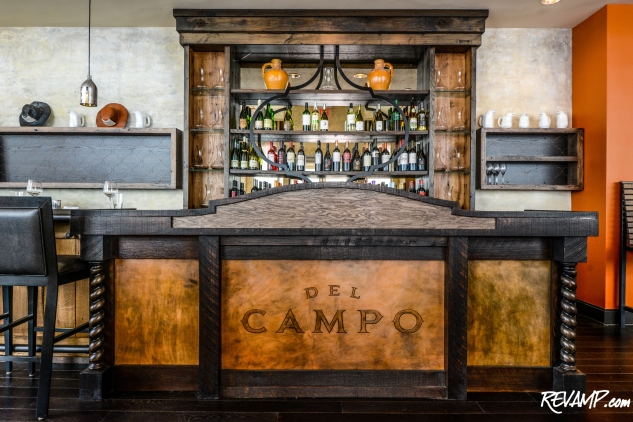 And naturally, Del Campo's bar and wine program leans heavily South American, packed with classic regional spirits, such as Pisco, Cachaca and Aguardiente. Even the carafes used to decant certain selections boast Argentine ties, with their traditional ceramic craftsmanship.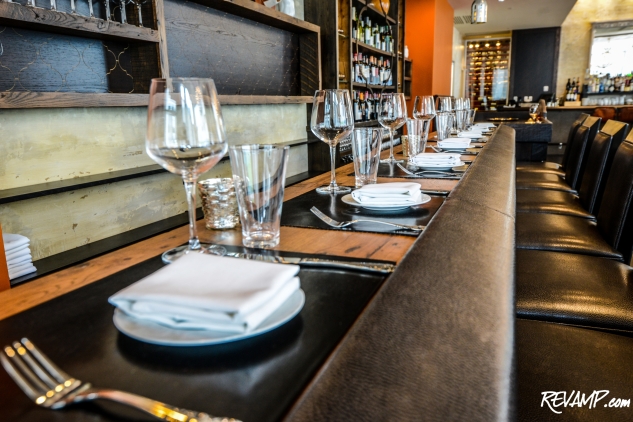 In order to achieve his desired interior vision for a space that created a feeling of relaxed luxury, Albisu worked with Georgetown-based architecture and design firm,
CORE
, along with
Atreus Works
and
Shelter Studios
.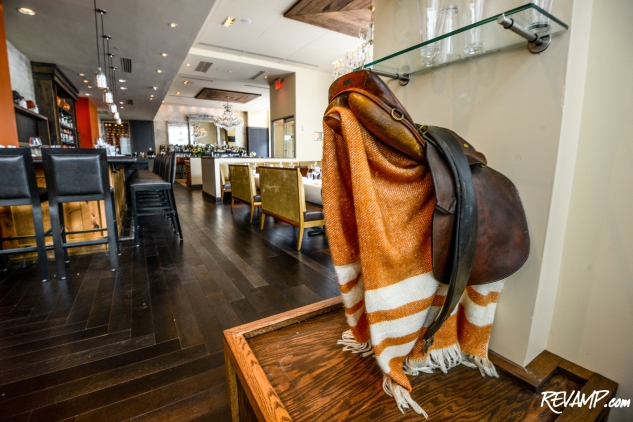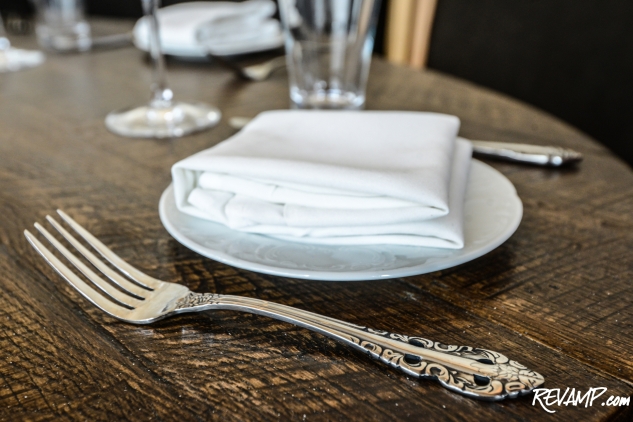 Together, they used a warm palette of smoky and blond woods, vintage crystal chandeliers, antique mirrors, textured concrete, and leather, corduroy, and velvet seating to blend inspiration from the Argentine countryside with modern South American cities.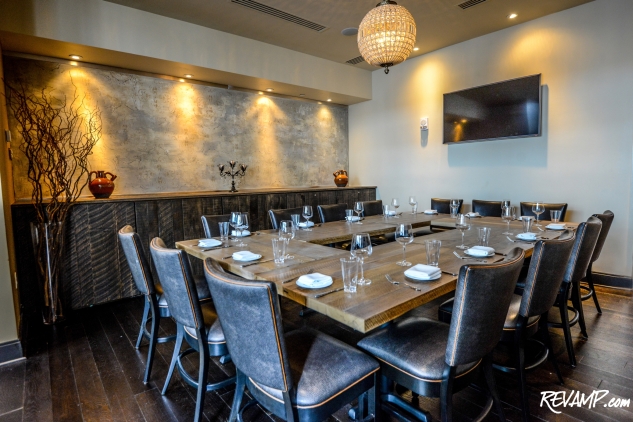 Del Campo is but the latest restaurant concept to emerge from Albisu's growing portfolio, which already includes the Falls Church taqueria,
Taco Bamba
. As the executive chef of BLT Steak for more than four years, the D.C. native chef has built a sizeable fan base of local foodie followers.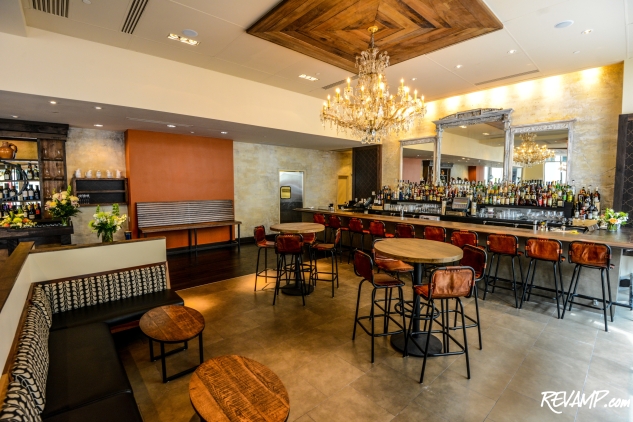 All apparently now quite eager to saddle-up in Penn Quarter.