GEORGETOWN --
In the contest over luxury hotel gamesmanship, guests come out as the ultimate winners, with developers striving to top one another when it comes to posh amenities and superior customer service.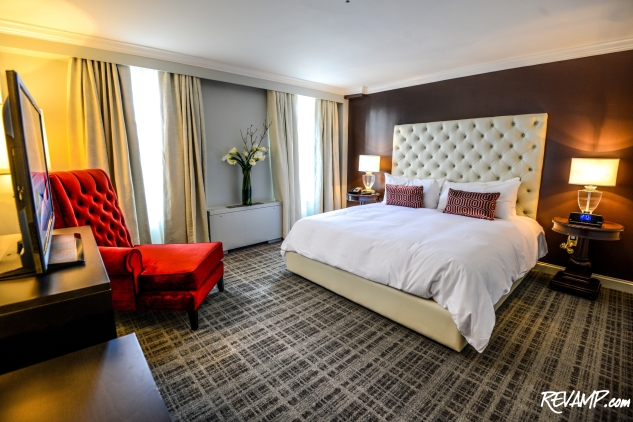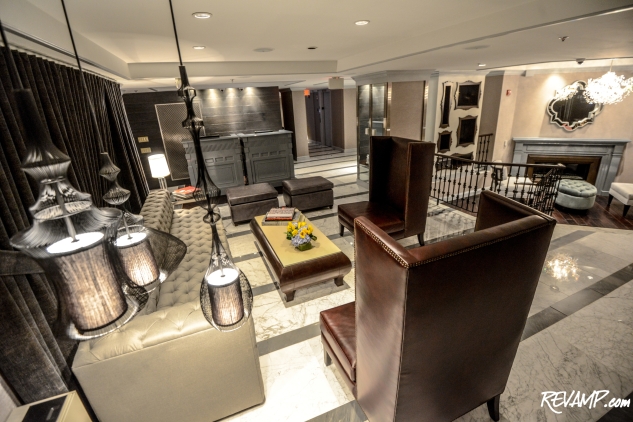 Already teaming with plush hospitality properties, including a Four Seasons, Ritz-Carlton, and
just opened
Capella, the Georgetown neighborhood was gifted with yet another upscale boutique hotel this week as
The Graham
opened its doors on Monday for the first time.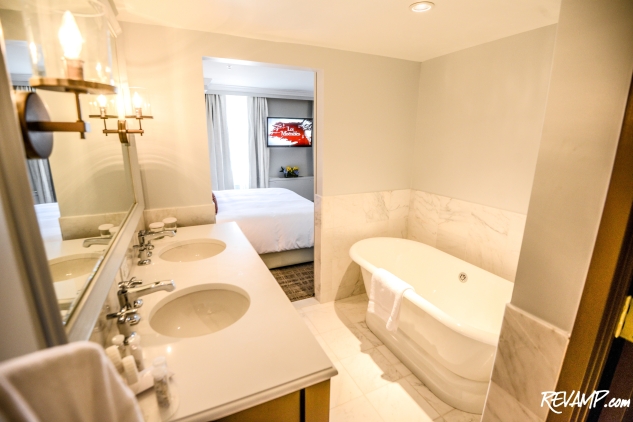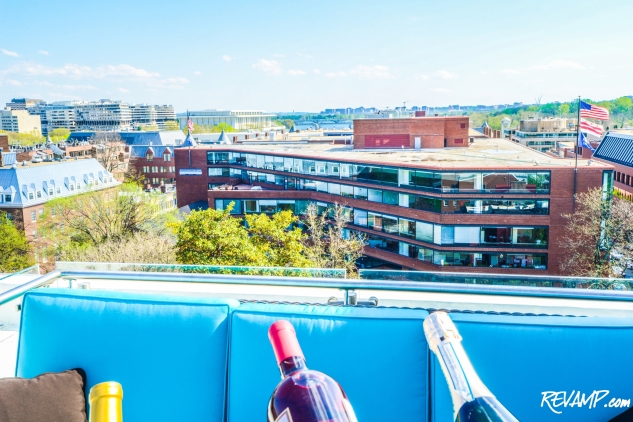 Located in the former building that housed the Hotel Monticello, the freshly renovated space has received a multimillion dollar facelift from top to bottom and now boasts 57 well appointed suites, with each designed to provide 'colonial charm in a contemporary setting.'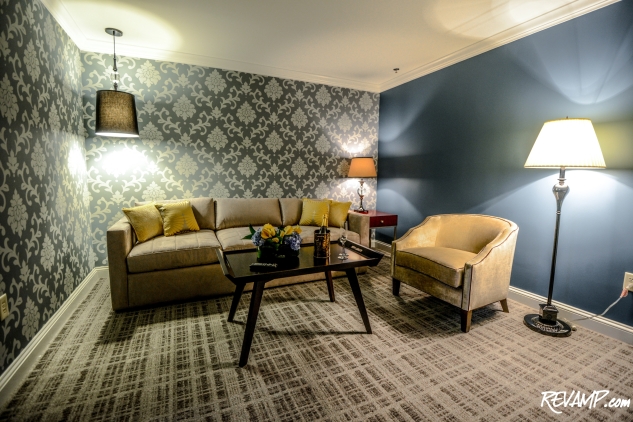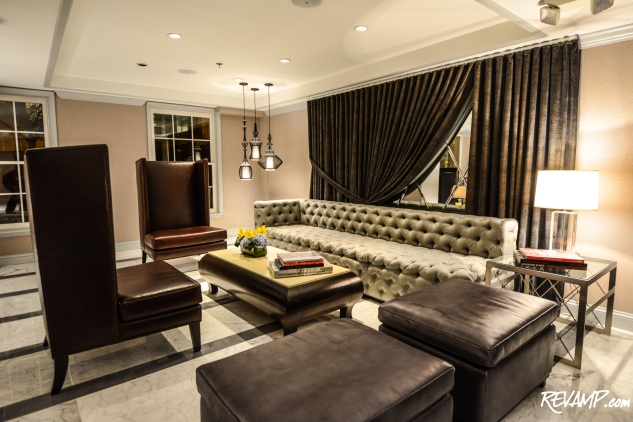 Loosely translated, that means Federalist style architecture and period furniture coupled with HD flatscreen TVs, iPod docks, marble countertops, and mosaic tiling. Bvlgari White Tea bathroom amenities, Liddell Linens, and double vanities round out the pampering, with some suites even boasting their own private terraces.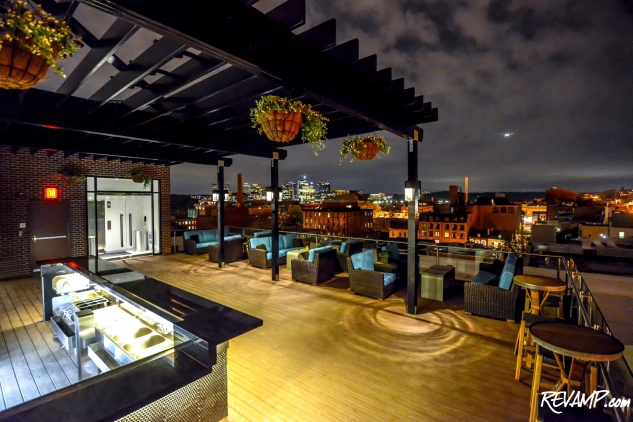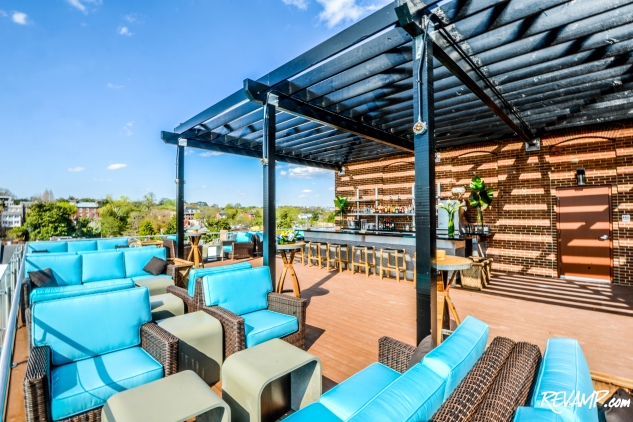 Speaking of terraces, when it first opens on Thursday, May 2nd, The Graham will be the only place in Georgetown with a rooftop lounge open to the general public. And with panoramic views of everything from the Washington Monument to the Air Force Memorial to the Kennedy Center, 'The Observatory' (as it is called) surely doesn't disappoint.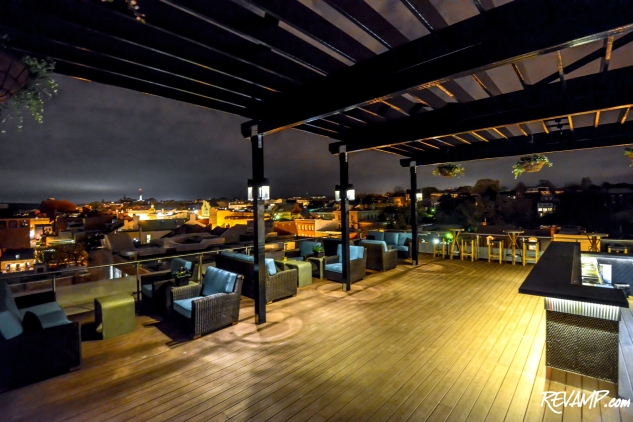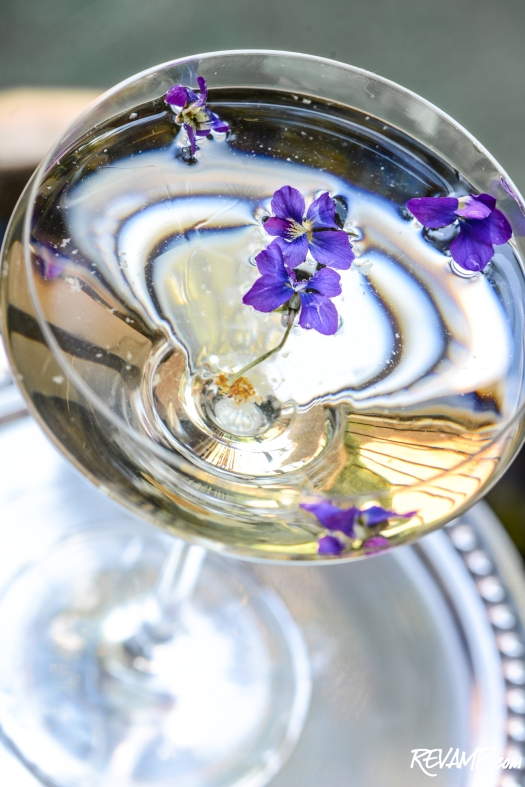 The 3,000-squarefoot, top floor lounge marries expansive vistas to a top-of-the-line cocktail program, to create the ultimate warm weather retreat. The Observatory isn't a club, however, with the music designed to relax guests rather than overpower them.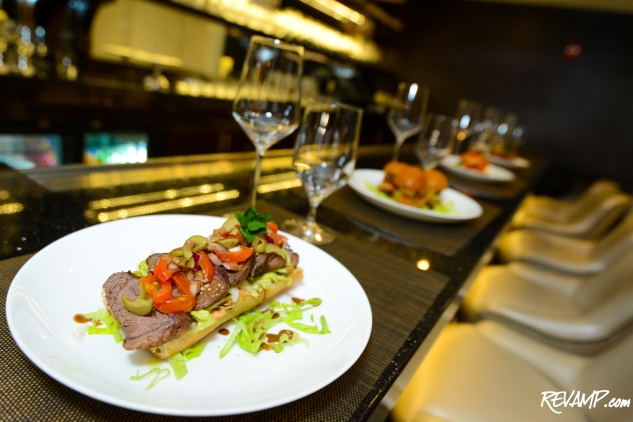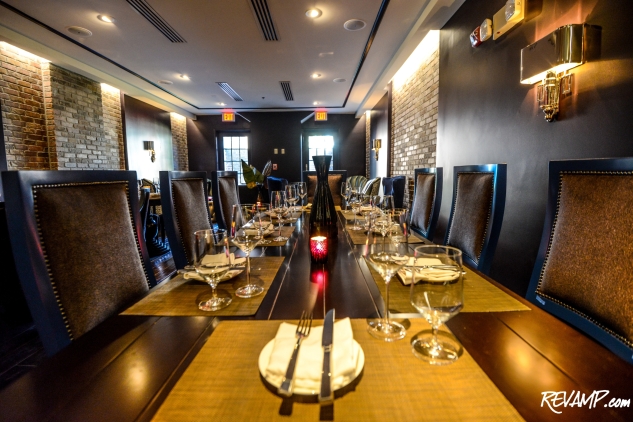 While the rooftop lounge will offer a few lite bites of its own, for those guests looking for a more substantive meal, they need only board the hotel's elevator en route to the lower level A.G.B. restaurant and bar, where a full breakfast and dinner menu of farm-to-table cuisine awaits.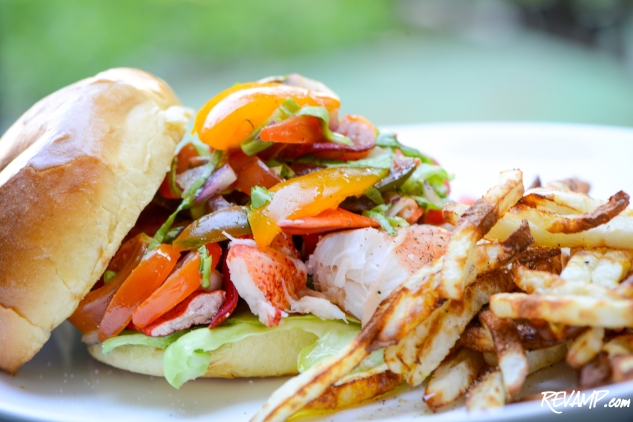 Sandwich options include
Kobe Sliders with Sliced Brie and A Brioche Bun
or a chilled
Maine Lobster Roll with White Truffle-Lemon Aioli and Tomato Confit
, while entrees range from pan-seared
Scottish Salmon with Coriander Citrus Jus
to a pot-roasted
Chicken Breast with Rosemary Reduction
.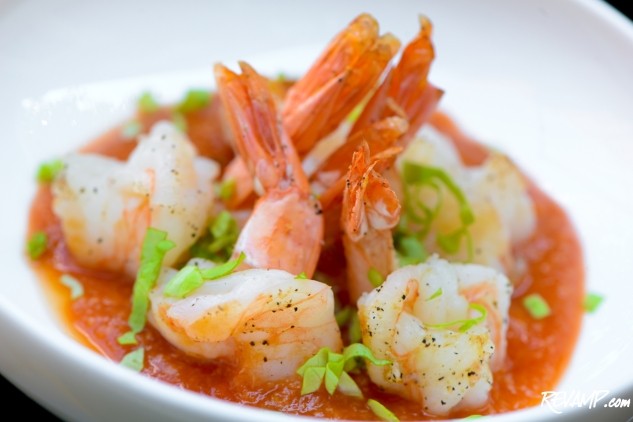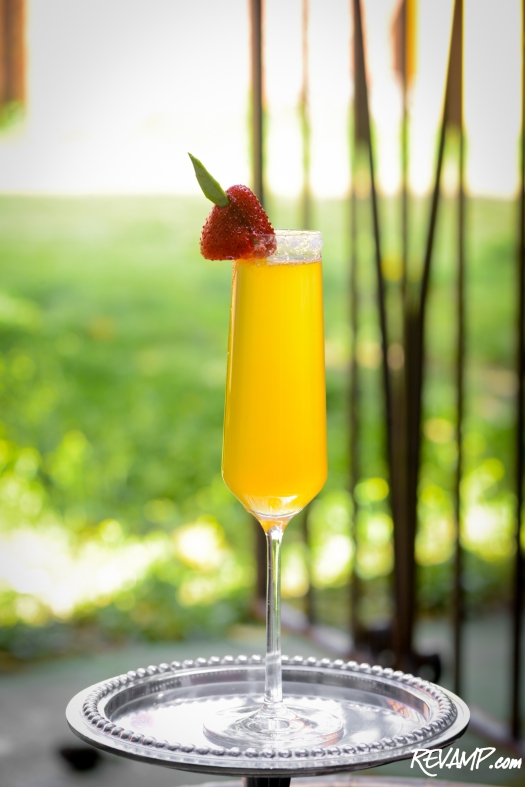 A.G.B. also offers a dozen or so specialty cocktails, like
The Graham
(Russian standard platinum, Maui Pineapple passion fruit wine, splash dry vermouth, candied pineapple), and even has a proprietary blend of whiskey distilled exclusively for the hotel known as
Angels' Envy
.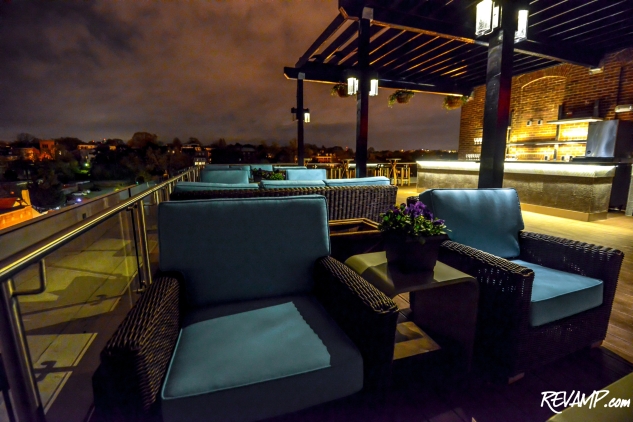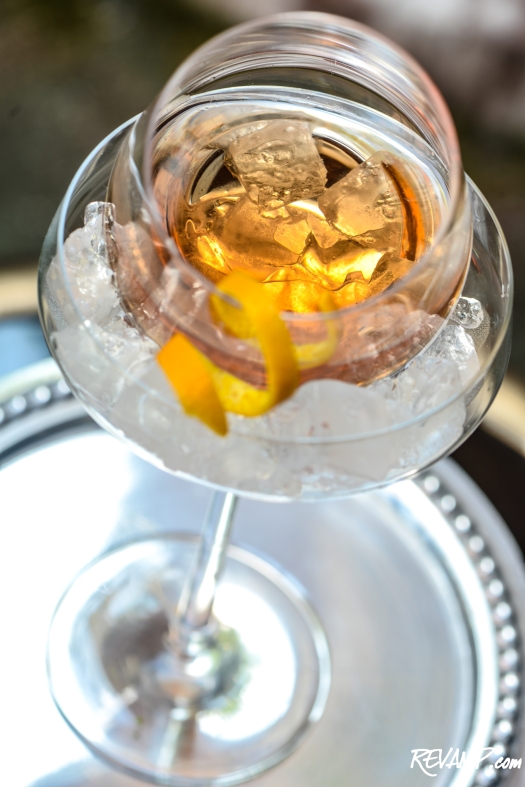 Order a signature 'Freddie's NightCap' and get a room suite in addition to your Johnnie Walker Blue Label/Grand Marnier cocktail.
And envy your friends will surely feel if you pay a visit to The Graham or The Observatory without them.