U STREET --
Some 200 young professionals braved a soggy weather forecast on Tuesday evening for the chance to mix and mingle on the second floor of popular neighborhood restaurant and bar
Local 16
.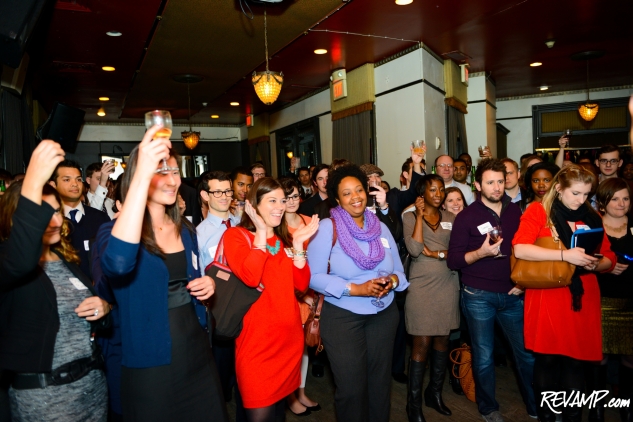 Rather than the typical U Street Corridor party, however, this crowd of rising political and business powerbrokers turned out for the 2013 '40 Under 40' awards reception hosted by the Washington chapter of the
New Leaders Council
(NLC).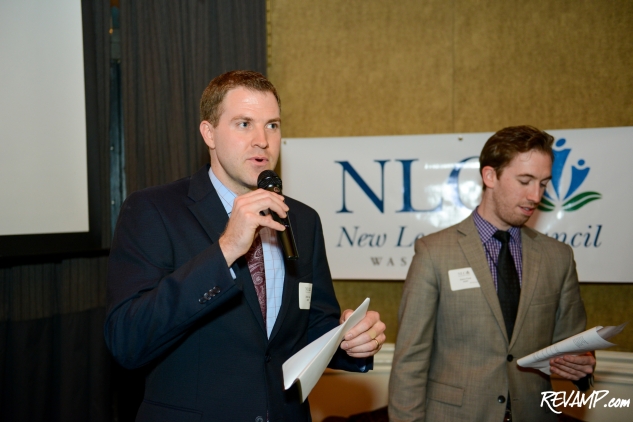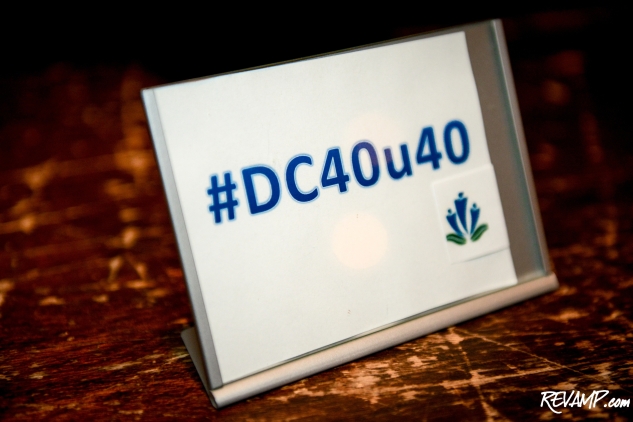 Held each year in over a dozen cities nationwide, the NLC's 40 Under 40 Leadership Awards serve to honor the work of young professional leaders who have exemplified the organization's ideals of political entrepreneurship.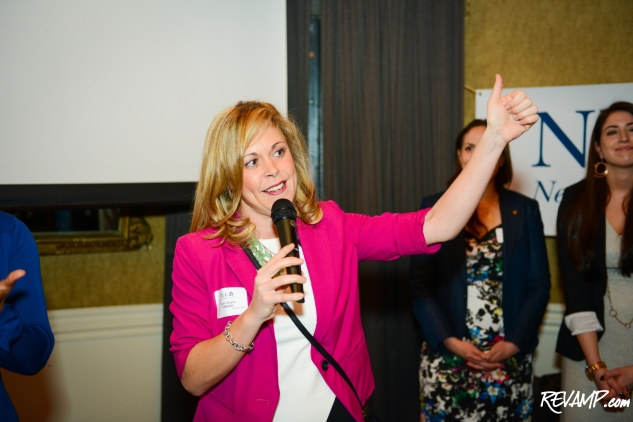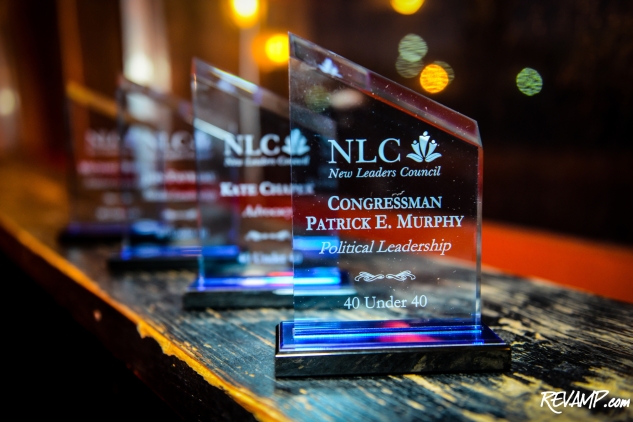 Tuesday's D.C. honorees were a who's who of rising stars on the city's political, media, and business landscapes, including
Congressman Patrick Murphy
(Political Leadership category),
Jon Favreau
(Media Leadership category),
Michael Breen
(Political Leadership category), and
Kate Chapek
(Advocacy category).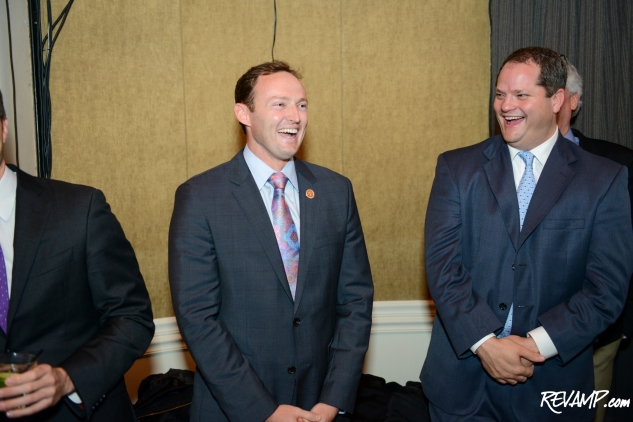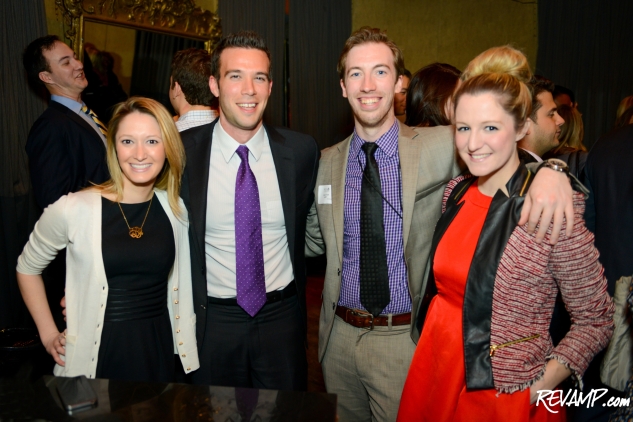 And while Breen was sidelined at the last minute by a stomach bug, all of the other honorees happily were in attendance to accept their awards and welcomed the opportunity to talk and further engage with the future-looking, youthful guests milling about.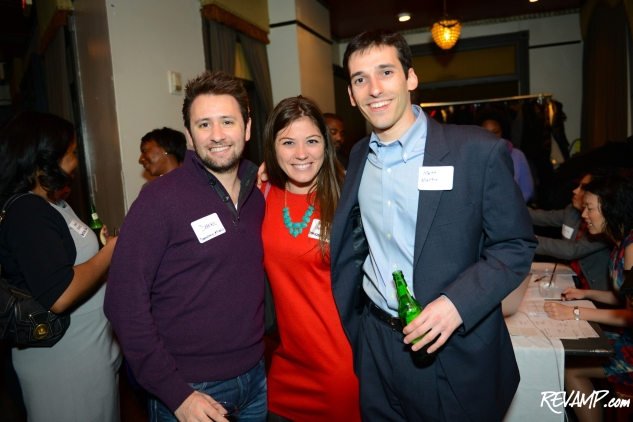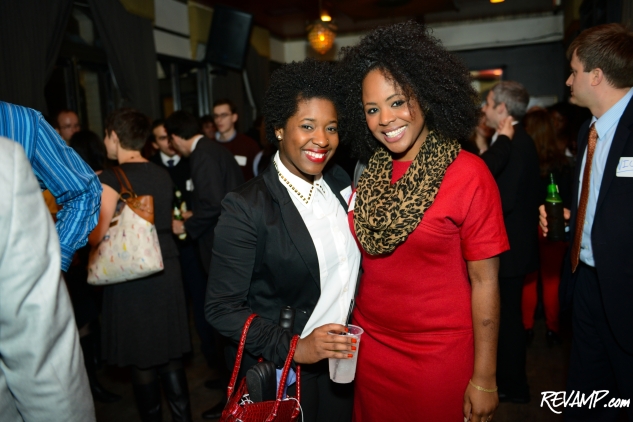 Representative Murphy, the youngest member of the 113th Congressís House of Representatives, joked about getting carded at Local 16's door, while Favreau modestly kept his remarks brief despite his reputation as a masterful White House wordsmith (a position he vacates on Friday).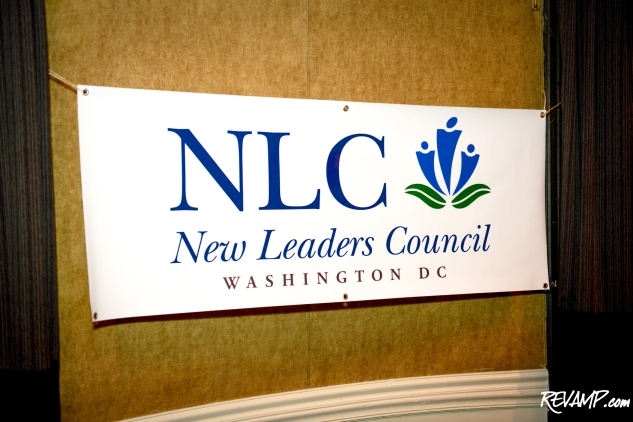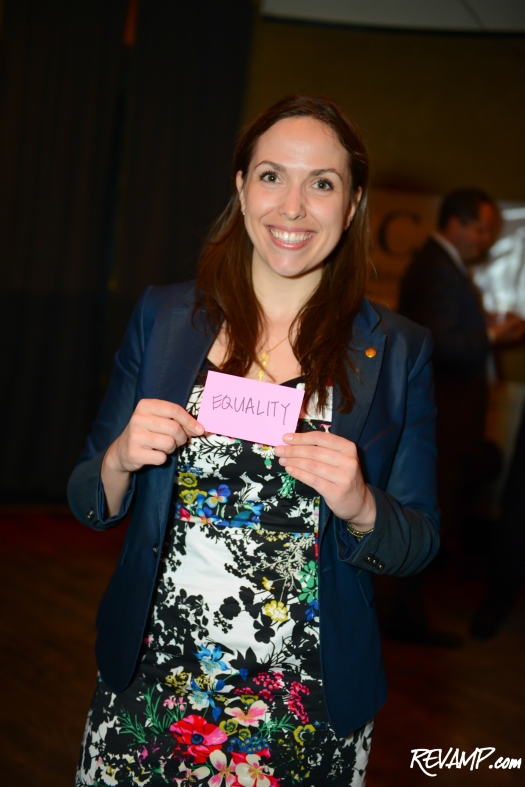 The NLC was created to train and promote 'the progressive political entrepreneurs of tomorrow' -- those trendsetters, elected officials, and civically-engaged business leaders who will help shape the future by safeguarding the ideals of strong democracy, social justice, and equal opportunity.