BETHESDA, Md. --
Hundreds of Washingtonians sweated through a high-energy indoor cycling workout on Sunday, as the 2013 iteration of
Cycle for Survival
arrived in the District.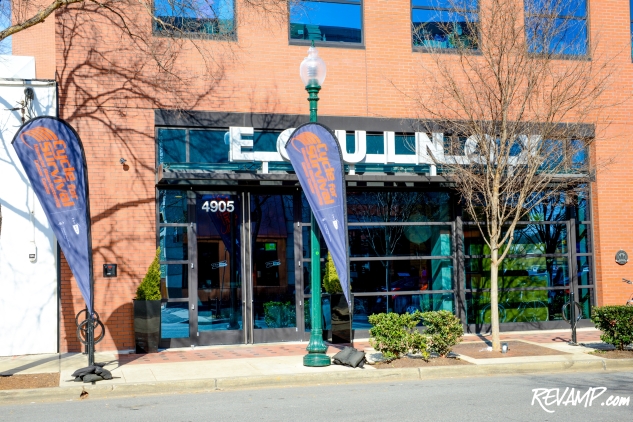 Held on the upper level of Bethesda's posh
Equinox
gym (Equinox was a founding partner of the nationwide event), the all-day benefit easily raised some $400,000, which surpassed its 2012 total.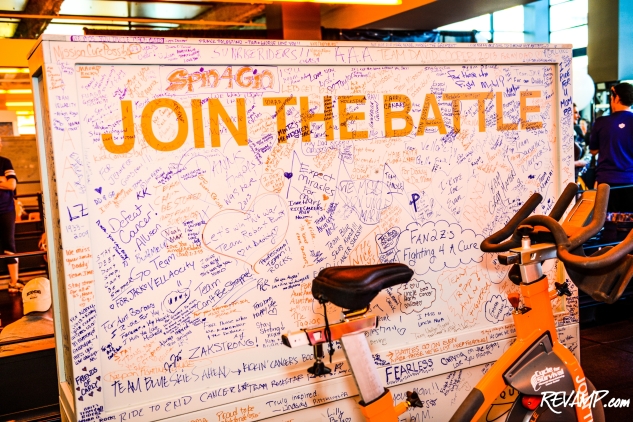 Participants were collectively asked to form charitably competitive fundraising teams in advance of the date, with playful names (and boastful t-shirts), such as 'CharityChicksUS' ($10,328 raised in D.C.), the 'Paper Pedalers' ($8,597), and 'Build Me Up Buttercup' ($8,850), abounding.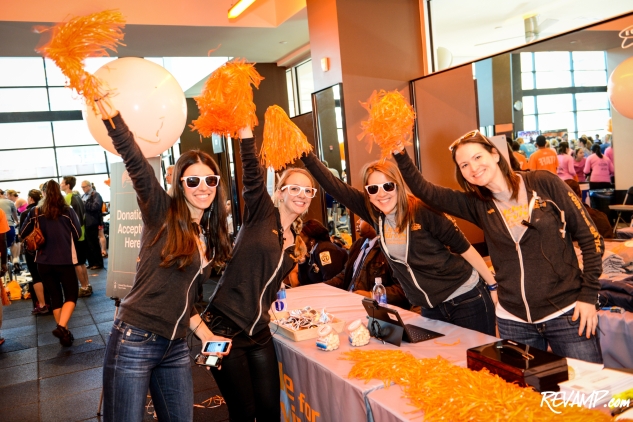 Corporations and universities also were quick to get in on some of the cycling action, with the men's lacrosse team at Georgetown University raising $18,268 and The Carlyle Group roping in $7,978.93 (leave it to an investment fund to carry the decimal point two places). But it was clearly the well monikered 'Team Rockstar DC' that took home the top fundraising prize with a $123,588.57 haul.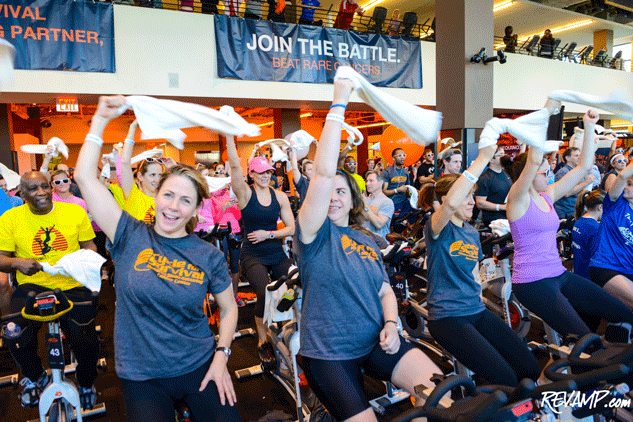 Proceeds from Cycle for Survival are used to fight rare cancers by funding critical research at
Memorial Sloan-Kettering Cancer Center
, with more than $21 million raised since 2007.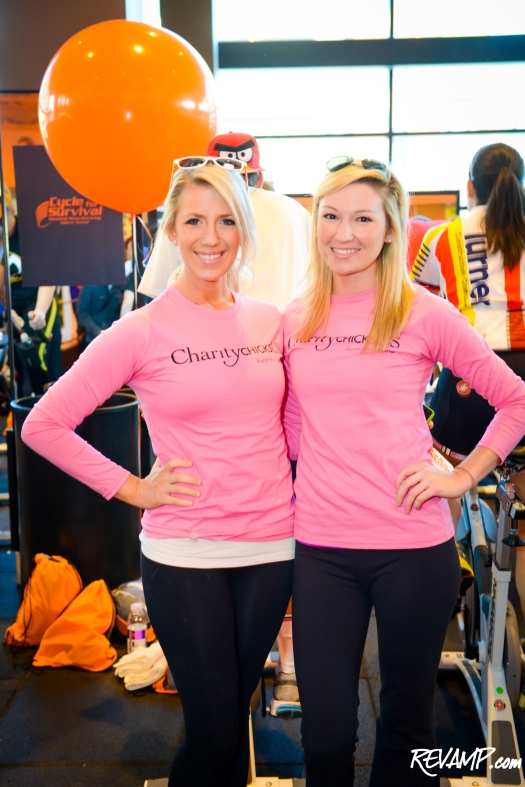 To date, the event has funded 53 clinical trials and research studies, paving the way for better, more effective treatment options for those fighting rare cancers.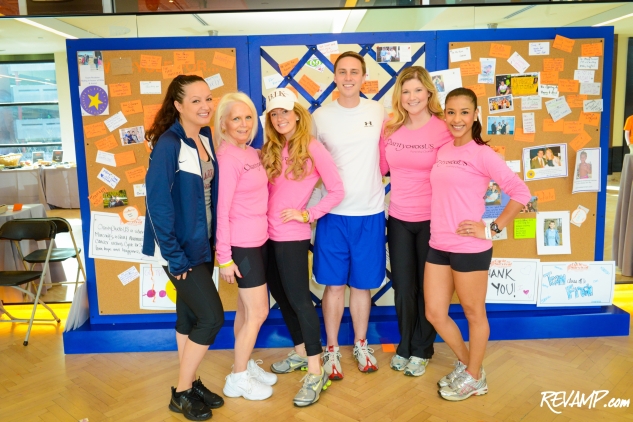 A good example of sweat equity that truly pays off.