The Source's Regional Executive Chef Scott Drewno and Master Chef Wolfgang Puck.
PENN QUARTER --
Patrons to top-ranked restaurant
The Source
were treated to a double dose of culinary excitement last night, with Master Chef
Wolfgang Puck
himself presiding over his D.C. flagship location.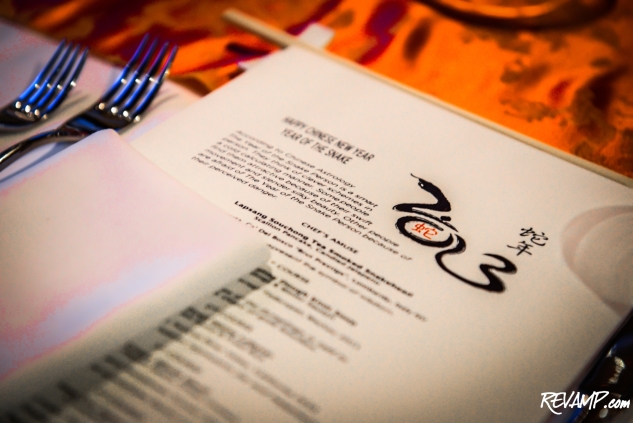 The reason behind such an auspicious visit was none other than to help commemorate the start of the 'Year of the Snake', which began on Sunday, February 10th. And to pay tribute to the culinary traditions of the Chinese zodiac, The Source Regional Executive Chef
Scott Drewno
has created a two-week schedule of festivities.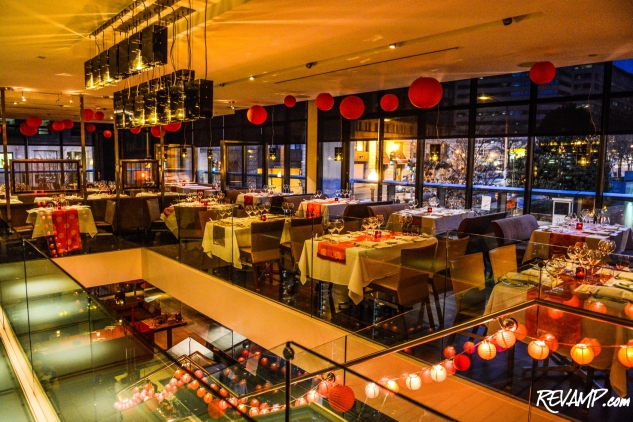 Saturday saw the formal start of such celebrations, with Drewno leading an exclusive dumpling cooking class on the eve of the Chinese New Year. In northern China, dumplings are considered symbols of luck, wealth, and prosperity and The Source wanted to honor the country's tradition of communal/familial preparation.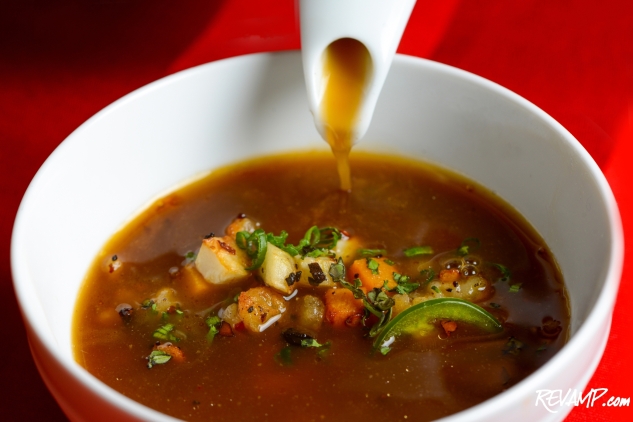 Chef's Amuse: Chinese Dumpling Dough Knot Soup w/ Duck Dumplings & Winter Squash
Yet it was last night's sold-out extravaganza with Puck that clearly served as the celebration's marquee event, with the foodie fun consuming all three floors of The Source's modernly decorated space adjacent to the Newseum.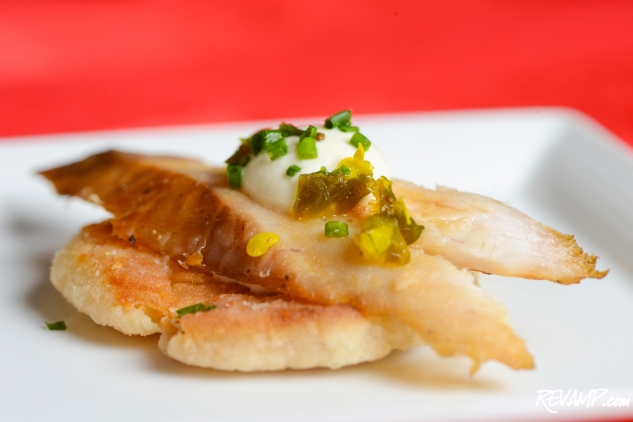 First Course: Lapsang Souchong Tea Smoked Snakehead w/ Scallion Pancake, Candied Jalapeno
Inside the restaurant's private basement dining room (which has played host to countless celebrities and even the FLOTUS over the years), guests enjoyed a relaxed viewing party for the Travel Channel's
Bizarre Foods
episode in which The Source was a happy participant.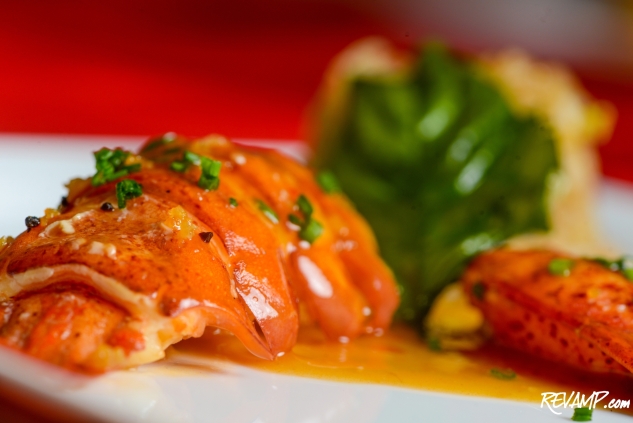 Second Course: Wok Fire Maine Lobster w/ XO Chili Sauce & Fried Rice
Simultaneously, at the restaurant's ground-level bar and lounge, dozens of hungry revelers eagerly dove into an endless dim sum buffet, which featured bottomless plates of dumplings and glasses of sparkling wine for a scant $50/person.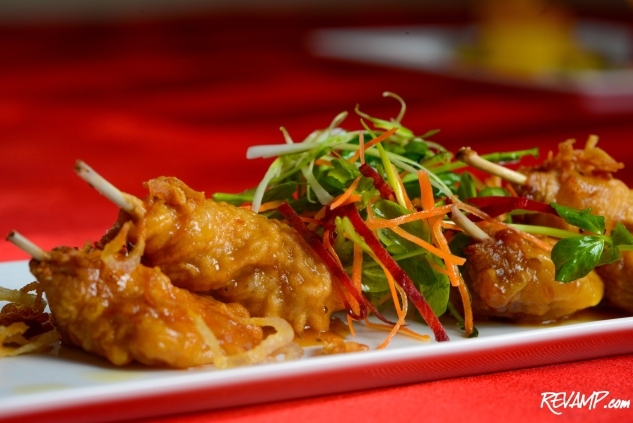 Third Course: Crispy Whole Quail w/ Satsuma-Pepper Sauce & Crispy Shallots
Finally, on The Source's top floor, nearly 100 guests enjoyed a six course Year of the Snake seated tasting menu that was specially crafted by Drewno to draw on the Chinese qualities specific to the occasion, including wisdom, togetherness, joy, and riches.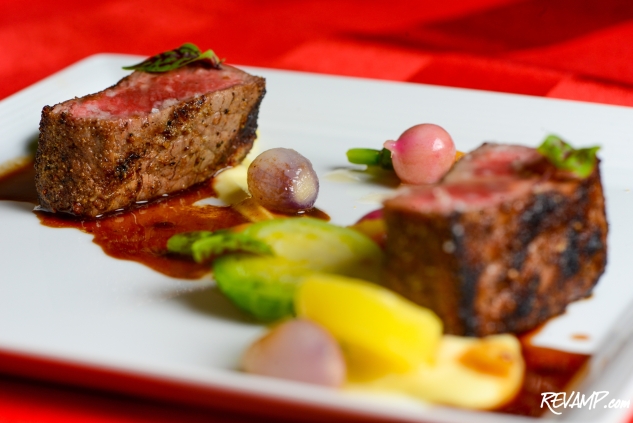 Fourth Course: Prime Dry Aged NY Strip w/ 5 Vegetable Stir Fry
And speaking of riches, fortunately for those Washingtonians who weren't able to score seats to yesterday's dinner, The Source will continue to offer the tasting menu (in addition to its a la carte one) as an option for guests nightly through Saturday, February 23rd.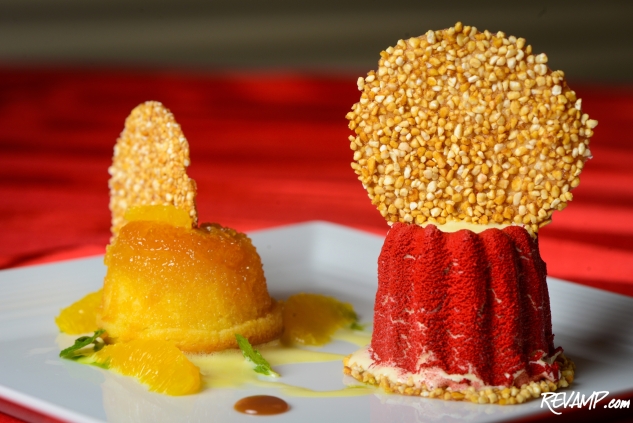 Fifth Course: Chinese Style Steamed Tangerine Cake & Housemade Fortune Cookie w/ Puffed Rice & Frozen Banana Custard
Talking about a good start to the new year...