The Potomac Pilates team in full 'stache regalia.
NORTHWEST --
Premium whisky flowed freely and chocolate cupcakes were brandied about liberally on Monday night at the Palisades location of upscale fitness purveyor
Potomac Pilates
.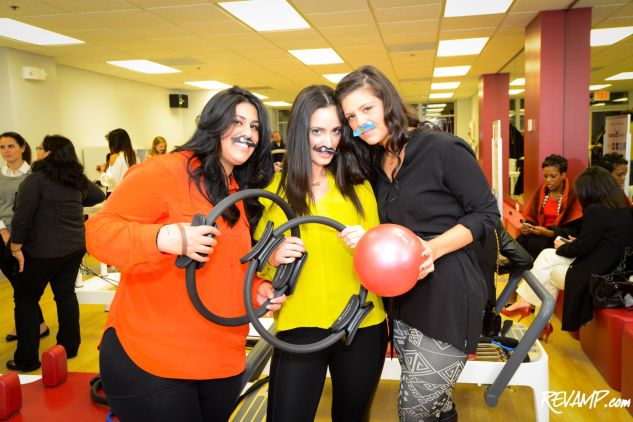 The reason for such a cause celebre was none other than a festive 'Movember and Moustaches' party for Washington area Mo Bros and Mo Sistas.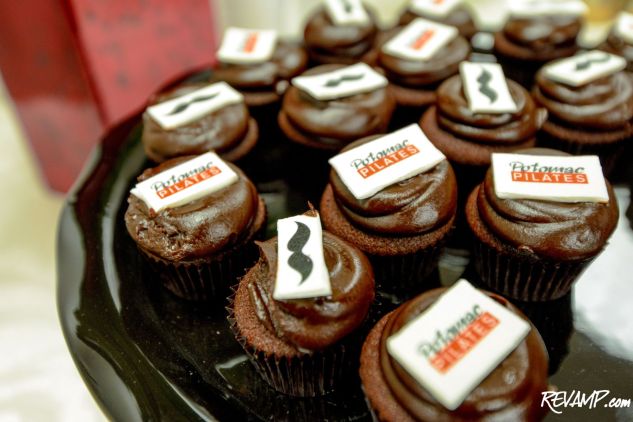 Rather sneakily, however, studio owner
Reina Offutt Pratt
had also quietly embedded a health component to the celebration, which, ultimately, was designed to introduce men to the positive effects of Pilates exercises on both body and mind.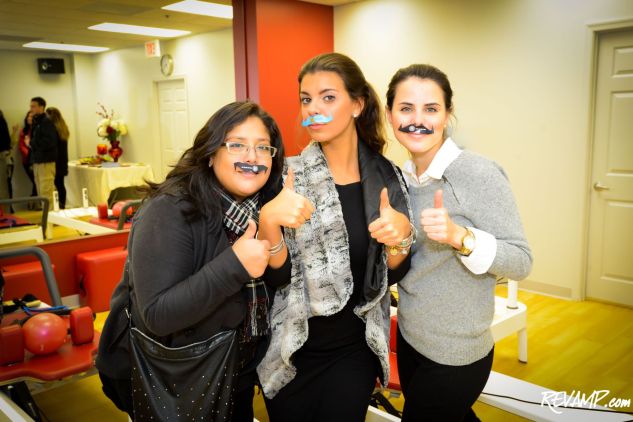 Indeed, piggybacking off the Movember fun, Potomac Pilates charitably agreed to donate a portion of proceeds from each class taken by male clients in November to various charitable prostrate and testicular initiatives.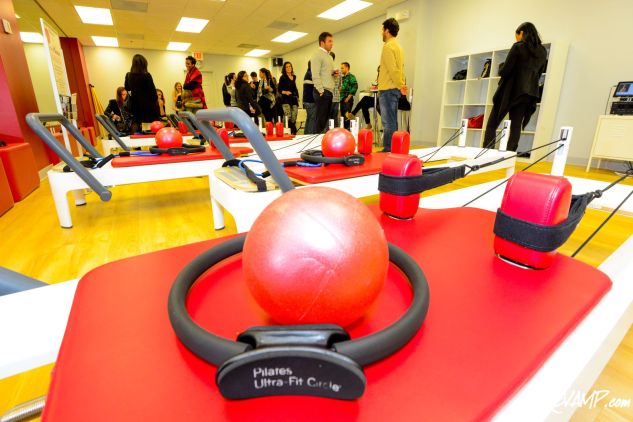 Through self-described 'Beverly Hills workout experiences', Pratt and her team of skilled instructors help individuals improve the shape of their bodies and gain muscle tone and flexibility. And while the technical training and experience of each staff member plays an important role in achieving such goals, so too does each studio's equipment, which makes extensive use of Balanced Body's newly designed Allegro II Reformer apparatus.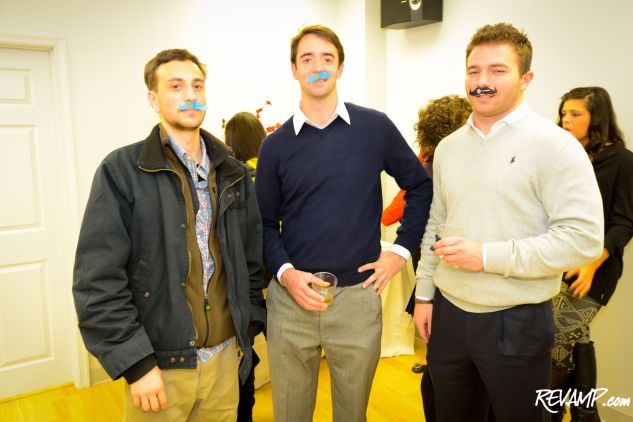 Such a blending of fun and exercise meshes well with the studio's upscale model of health and wellness. Since the chain was founded out of Potomac in 2006, it has expanded its D.C. footprint to keep pace with its growing clientele.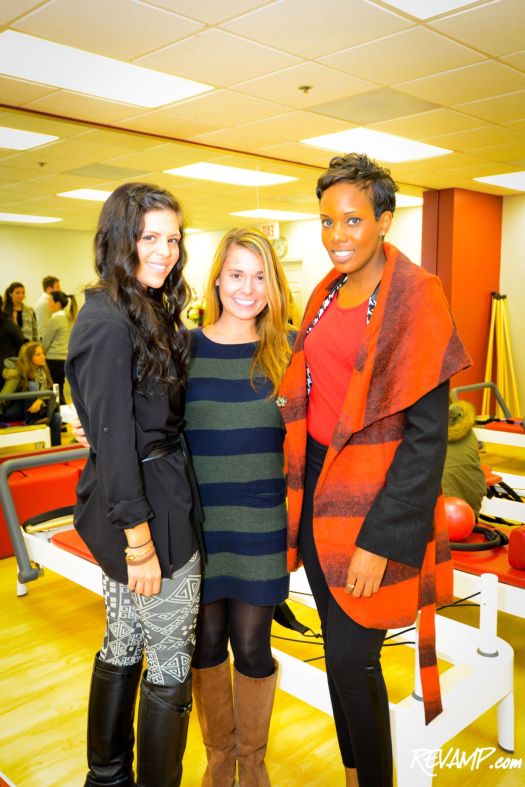 Because much like a killer 'stache, a killer body is equally worth celebrating.
Tags:
Potomac Pilates (Palisades)