Actor and filmaker Adrian Grenier, MPAA Chairman and CEO Chris Dodd, and producer Peter Glatzer.
NORTHWEST --
Entourage
references be damned, Hollywood actor
Adrian Grenier
and veteran film producer
Peter Glatzer
attracted a hefty legion of fans and colleagues to the offices of the
Motion Picture Association of America
on Tuesday night to be sure.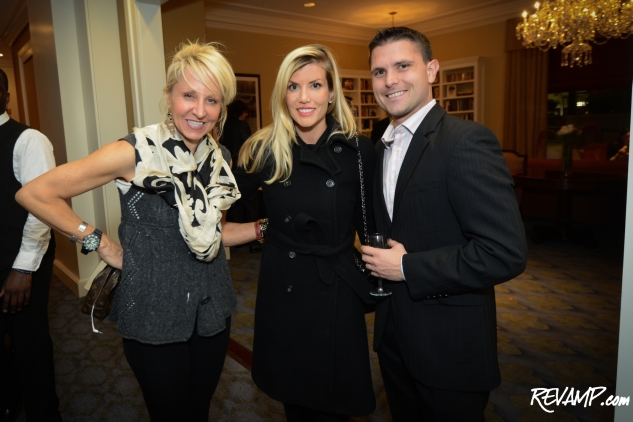 So much so that the nonprofit's sizeable in-house theater boasted not a single empty seat during the event's feature program, which was co-hosted by the
Impact Arts + Film Fund
as part of its goal to unite filmmakers with the political and policy arena.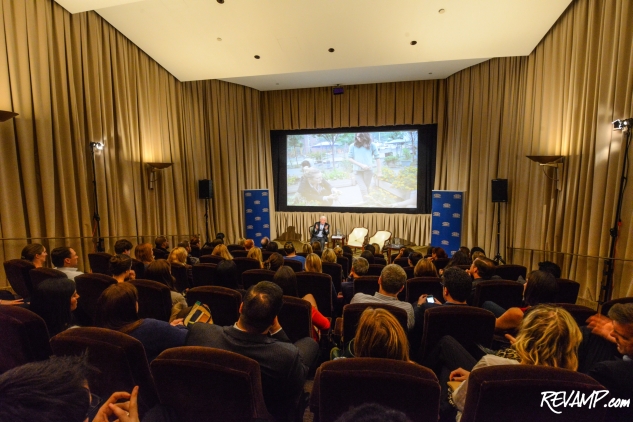 Guests began the evening mingling with the guests of honor and former United States
Senator Chris Dodd
, who now serves as the MPAA's Chairman and Chief Executive Officer, inside the storied building's first floor lobby.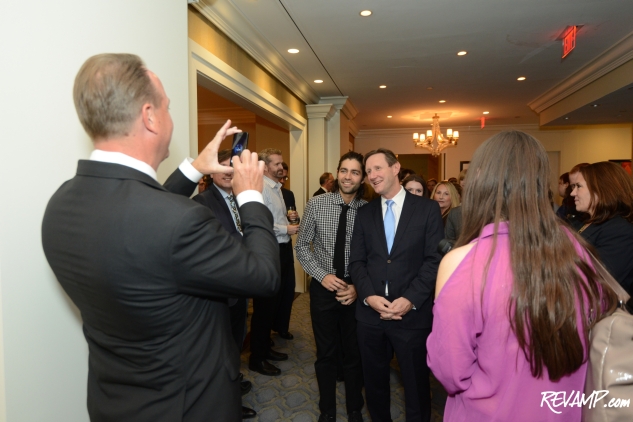 They were then ushered in to the main theater for an hour-long panel discussion and presentation with Grenier and Glatzer moderated by Dodd.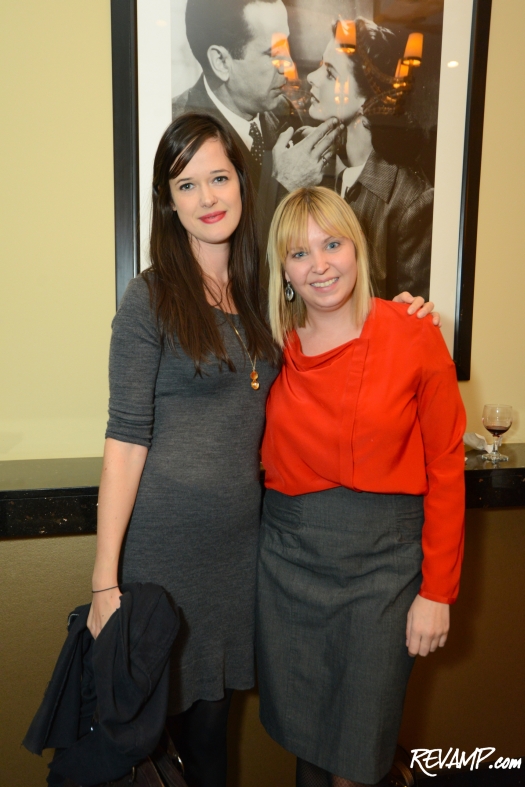 Beyond his work on the hit HBO show
Entourage
, Grenier is also a noted short film and documentary director and a member of the 'Appalachian glamrock' outfit known as
The Honey Brothers
.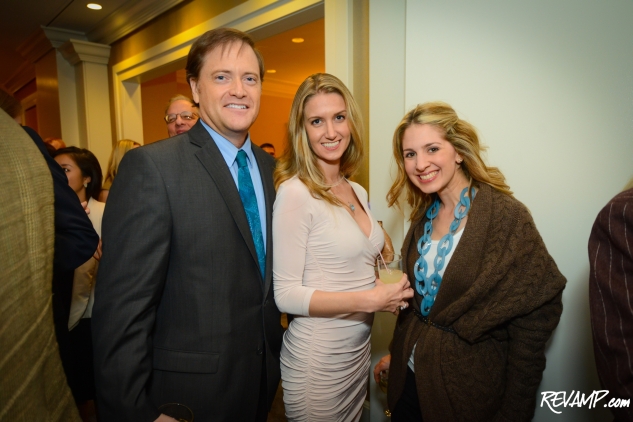 And Glatzer is a respected independent film producer with six films to his credit, as well as the former Executive Director of the Hamptons Film Festival and the creator of the IFP Gotham Awards.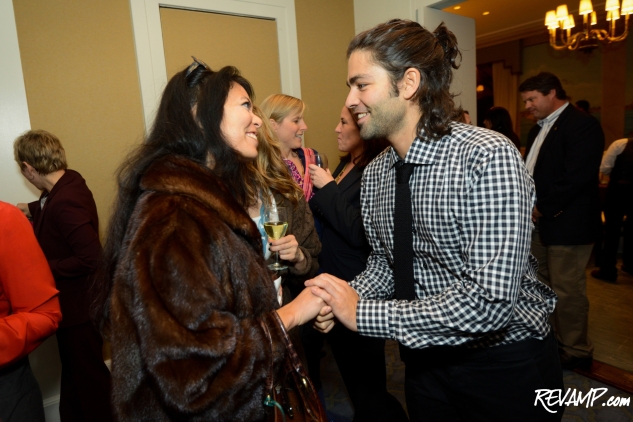 Together they co-founded the
SHFT
multimedia platform with the laudable goal of showcasing a more sustainable approach to everyday life via design, video, art, and culture.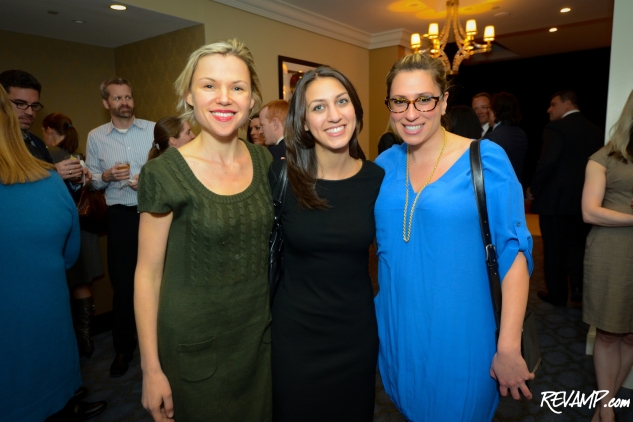 In so doing, Grenier and Glatzer hope to gradually 'shift' (get it?) consumer culture away from traditionally wasteful practices in favor of more environmentally friendly and socially responsible alternatives (think solar vs. grid power, etc.).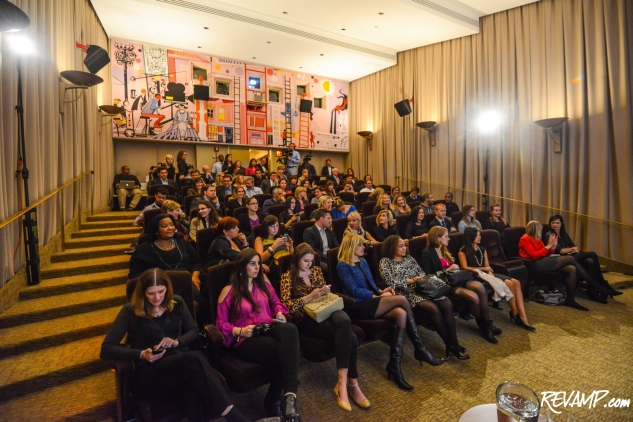 The purpose of such events at the MPAA is to bring together leaders from the D.C. entertainment community. And yesterday surely didn't disappoint, with representatives from the film, software, music, and media industries all in attendance.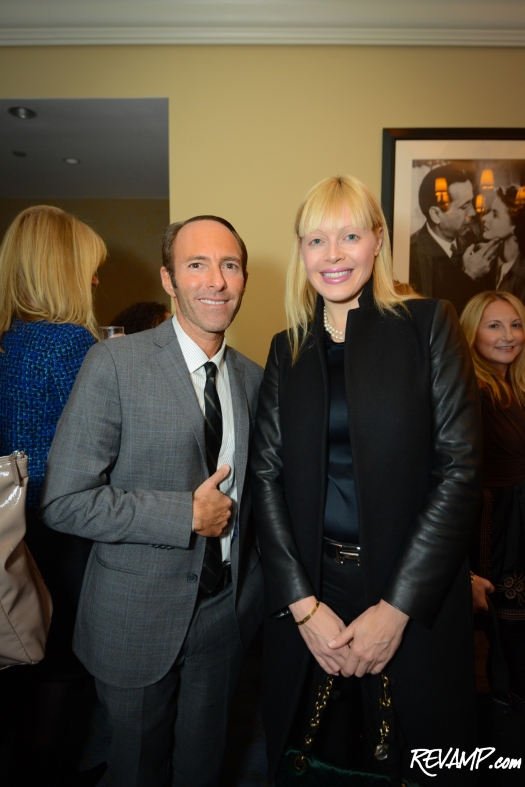 It was a crowd that even Ari Gold would be proud to be counted amongst.
Tags:
Motion Picture Association of America