Pork Belly with baby maroon carrots, plums, cardamom-scented crème fraiche, vanilla, and sesame seeds.
U STREET CORRIDOR --
Since it uncorked its first bottle of wine for customers in November 2007,
Vinoteca
has quickly become a popular culinary destination among area residents.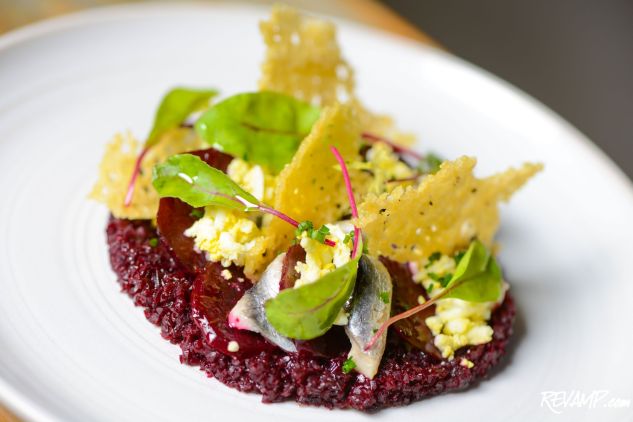 Boquerones with marinated beets, egg and asiago.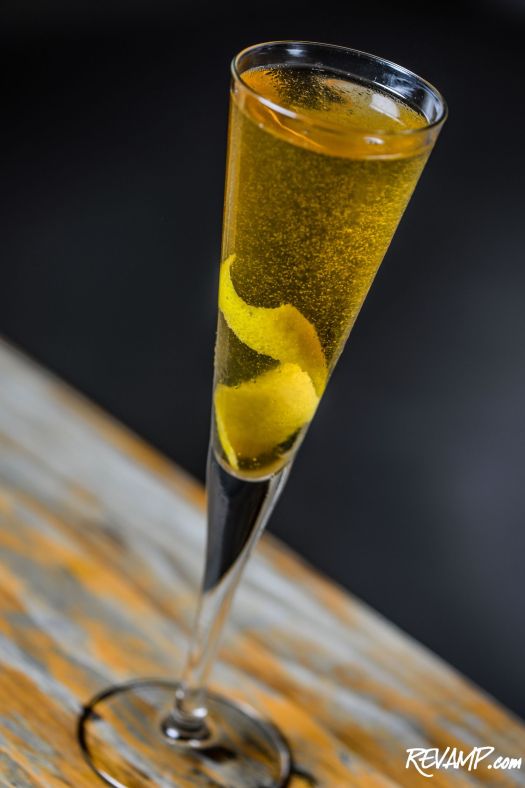 "Ouvre L'Appetit" cocktail (Bonal aperitif, Aperol, Fresh Grapefruit juice, Dry Sparkling wine).
The brainchild of owner
Paul Carlson
, the corner restaurant at 11th and U brought a fresh customer-centric approach to the neighborhood and rapidly built on its strengths, with locals happily lingering for hours on weekends.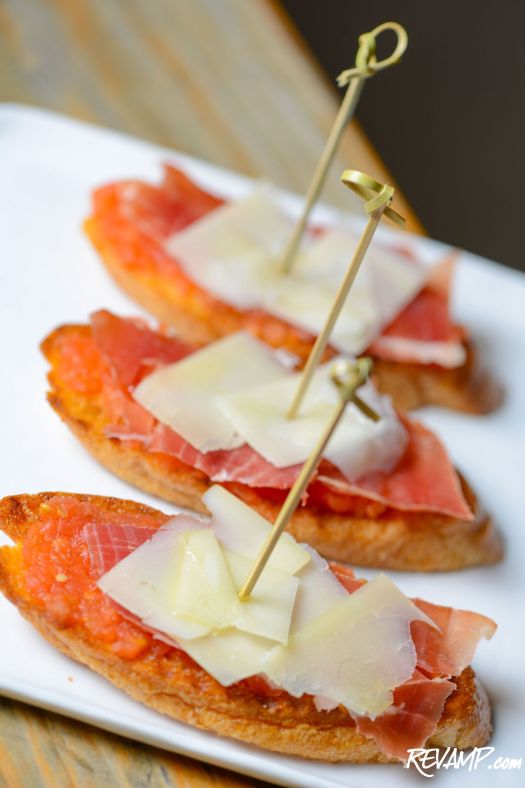 Pan Con Tomate topped with jamon Serrano and manchego.
Sporting an "old world European feel in an urban setting", The Plaza at Vinoteca, an outdoor courtyard, bar, and bocce ball court, was added out back in July 2010.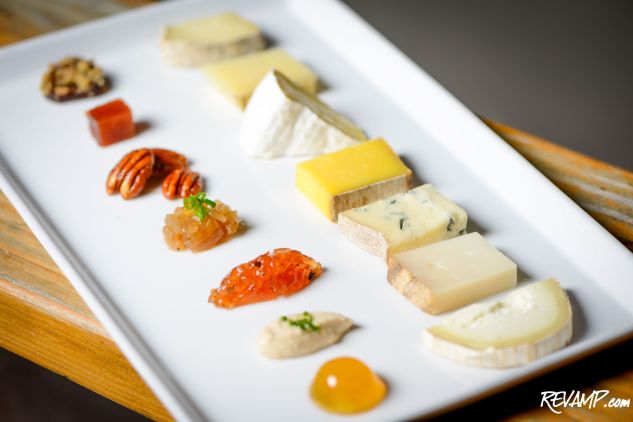 Cheese Tasting Board w/ matching accoutrements, including smoky apple jam, spicy pecans, and walnut-stuffed dates.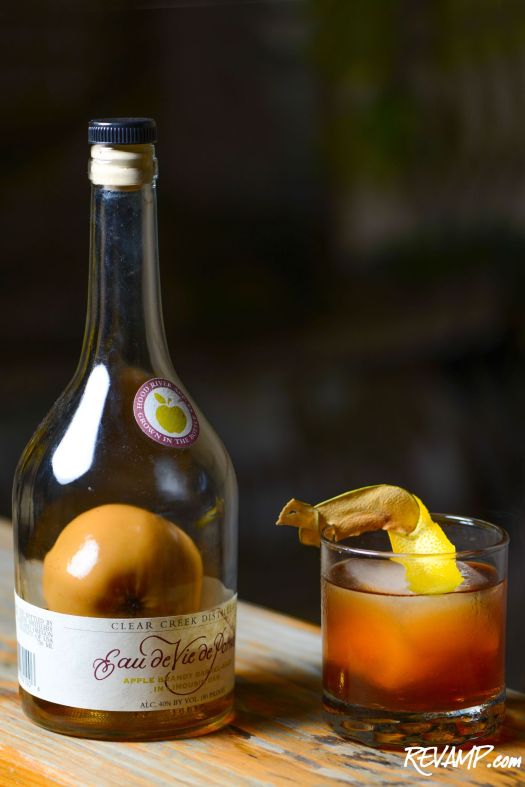 "The Big Apple Manhattan" cocktail (Clear Creek Apple Brandy, Barolo Chinato wine, Cardamaro).
Not one to rest on its laurels, however, the restaurant continues to regularly update both its menu and entertainment options (think wine classes and Flamenco dancers), with the former coming courtesy of Executive Chef
Lonnie Zoeller
and Bar Manager
Horus Alvarez
.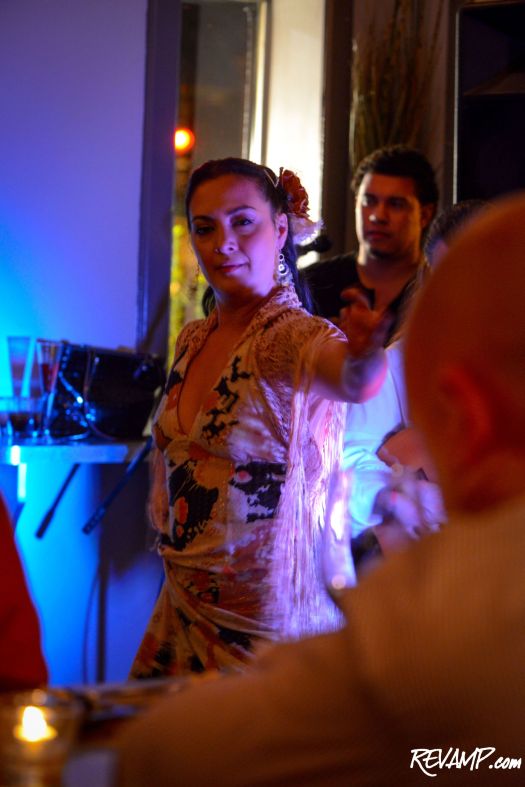 Flamenco dancers.
And taking full advantage of the changing seasons, both Zoeller and Alvarez have recently injected Vinoteca with a variety of new autumnal dishes and cocktails.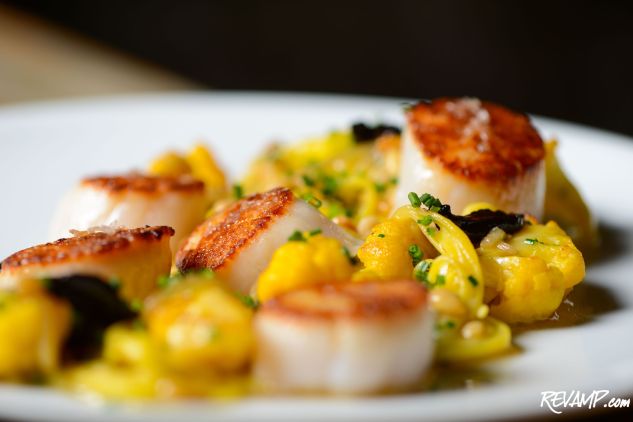 Sea Scallops with fresh linguine, cauliflower, black garlic and pine nuts.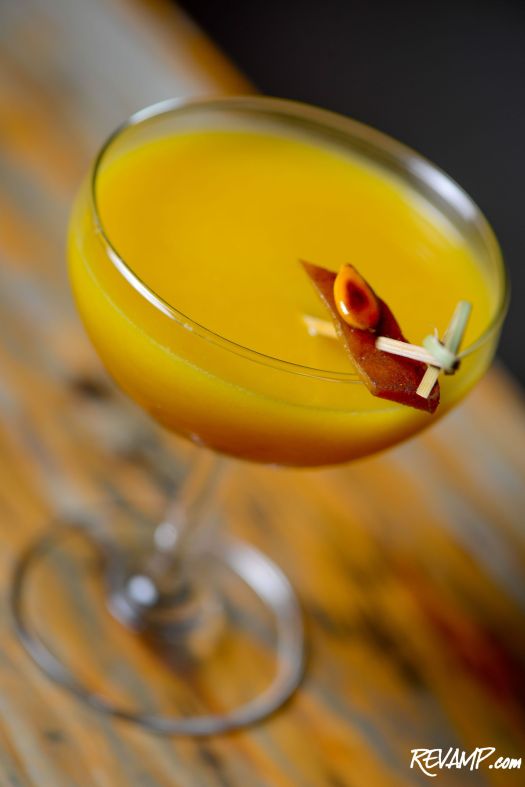 "The Harvest Pumpkin" cocktail (Pumpkin and squash-infused Boyd & Blair vodka, house pumpkin candy puree, Domaine de Canton garnished with candied pumpkin and pumpkin seed).
Foodies 'fall forward' too, after all.