NORTHWEST --
Straying
far, far
from the plot of the eponymous
Indiana Jones
flick, not a single heart was removed from a living person at
Brightest Young Things
' annual 'Temple of Doom'-themed Halloween bash.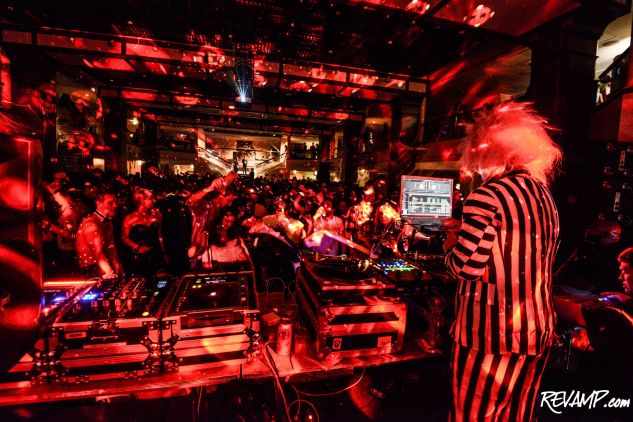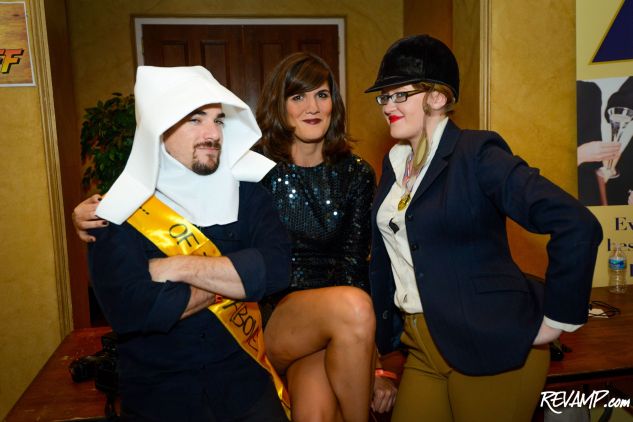 Indeed, more fun than terror, Friday night's massive costume party saw some 1,500 guests takeover
The Sphinx Club at Franklin Square
for 'stiff drinks and good times.'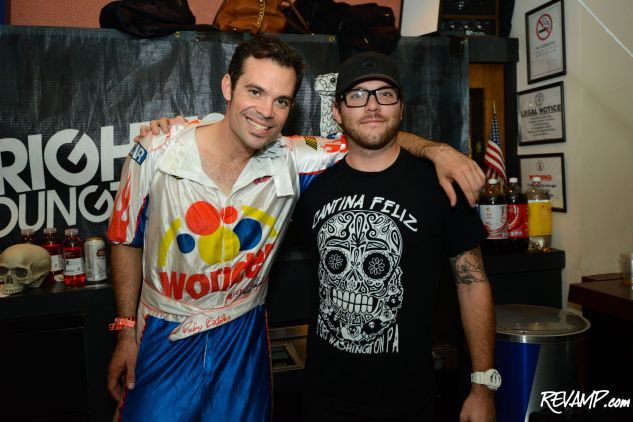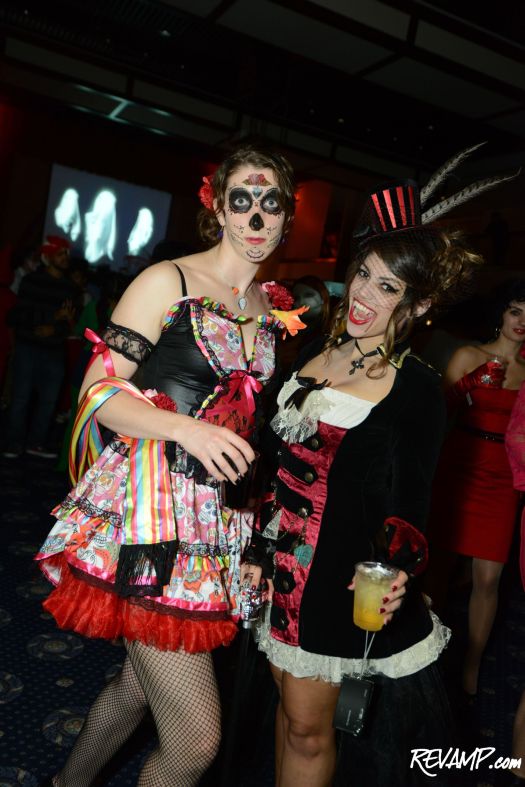 While the former came courtesy of sponsors Red Bull, Stella Artois, and Smirnoff, the latter most decidedly involved a more complex mix of music, performance, and, perhaps, candy.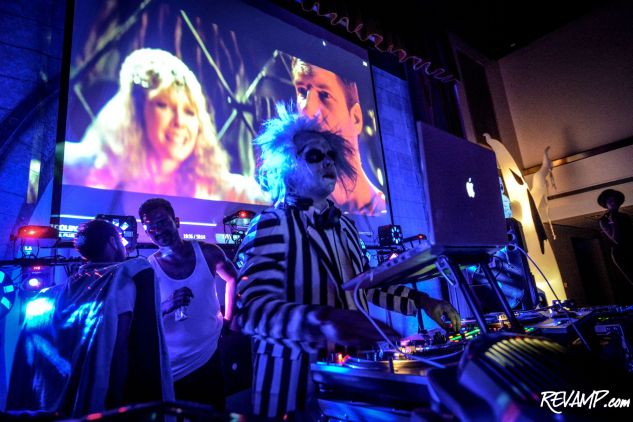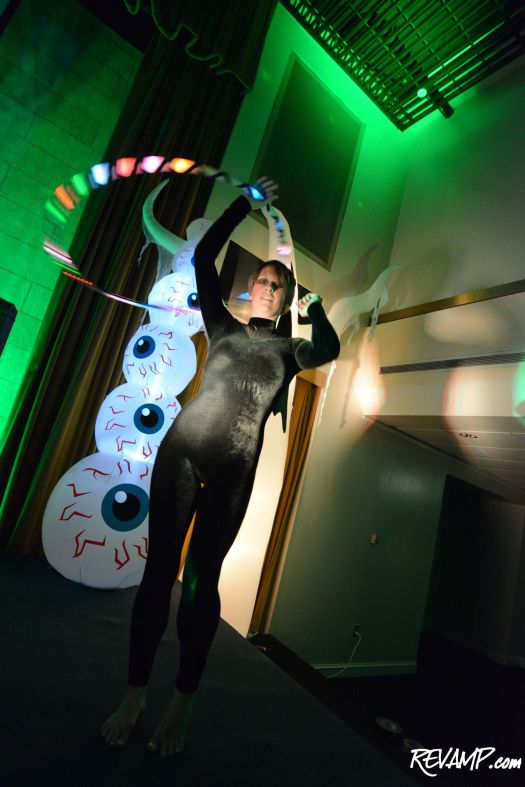 For those looking to get their dance on,
Nouveau Riche
and
Sinister Sound Set
alternated live DJ sets – all the while flanked by a series of (limber) mummy go-go dancers.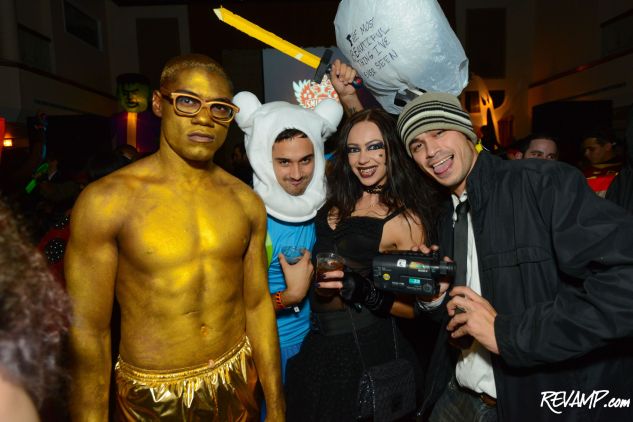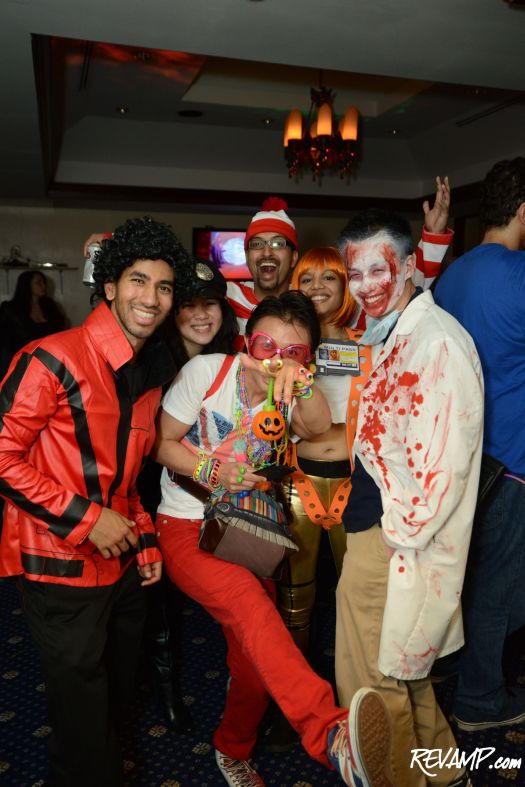 Simultaneously,
Matt Davis
hosted a crowded hypnotist show upstairs on the main stage before ticketholders commandeered it for endless rounds of (truly) 'spooky scareoke' (yep, you heard that right).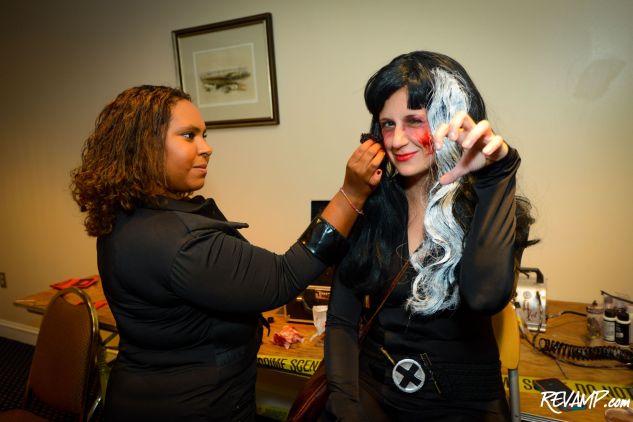 For those attendees who didn't have time to add those crucial, final hideous touches to their frightening costumes before leaving the house, BYT had arranged for free zombie costume make-overs and touch-ups (thoughtful, right?).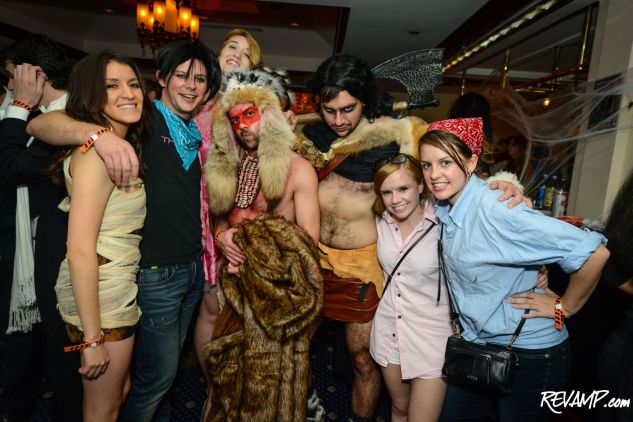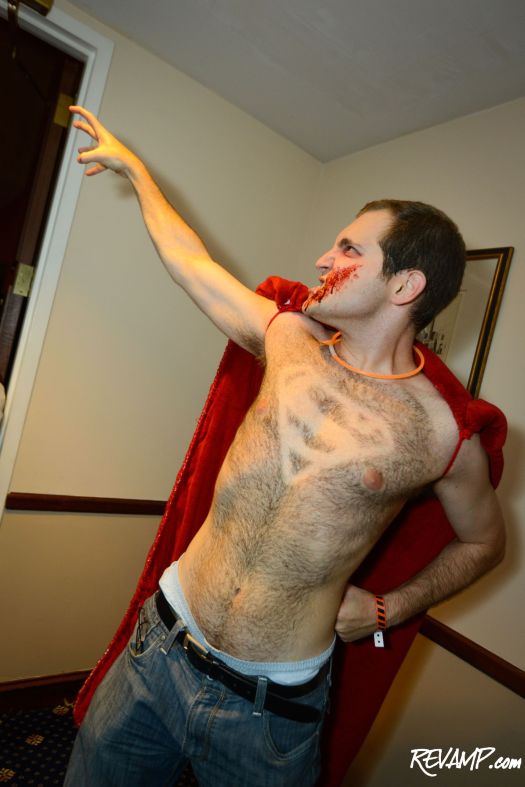 A OnomonoMEDIA photo booth and complimentary 'candy room' rounded-out the evening's festivities, thereby ensuring that all of the de facto Halloween touch points had been successfully satisfied.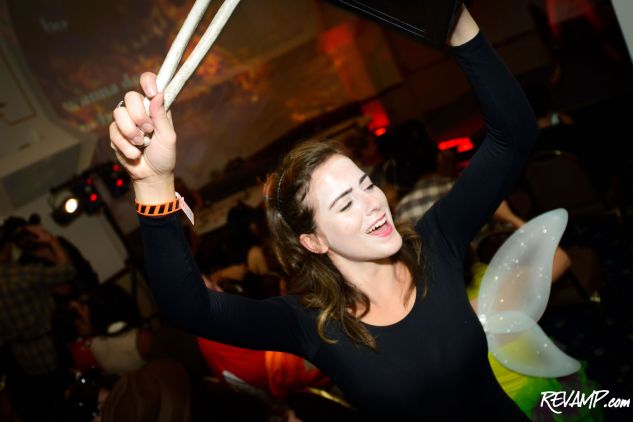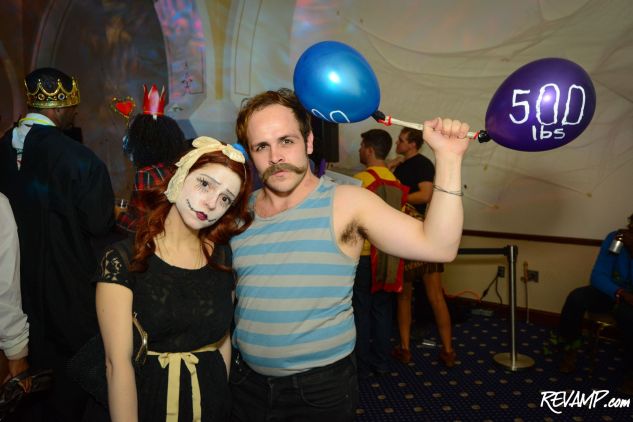 And while we never found the sexy sphinx/mummy/Egyptian/Kate Capshaw of our dreams walking about, it was still a pretty epic (and sinister) affair.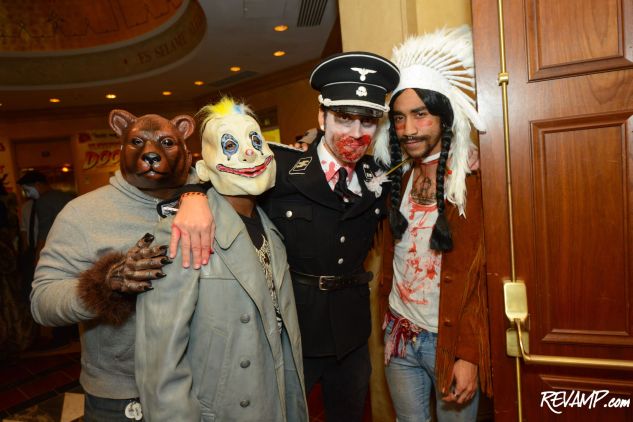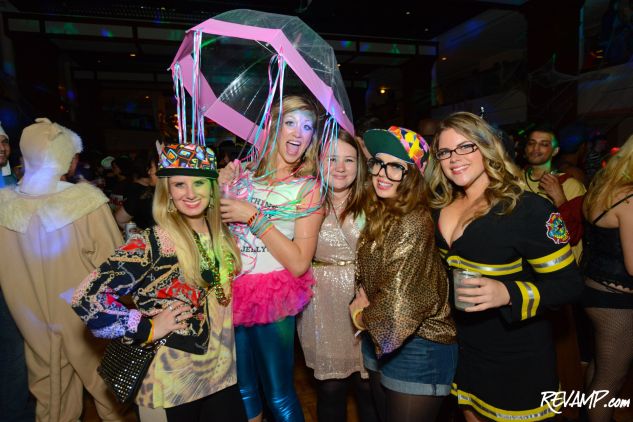 No secret society membership required, although secret decoder rings provided gratis anyways.
Tags:
The Sphinx Club at Franklin Square