MOUNT VERNON SQUARE --
It was both a hallowed and historic evening for some 1,200 revelers on Saturday, as popular Georgetown and Glover Park hotspots
George
and
Mason Inn
threw their signature annual Halloween party inside venerable
Carnegie Library
.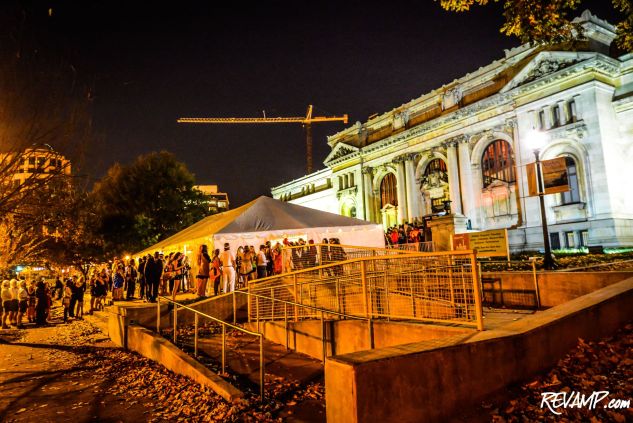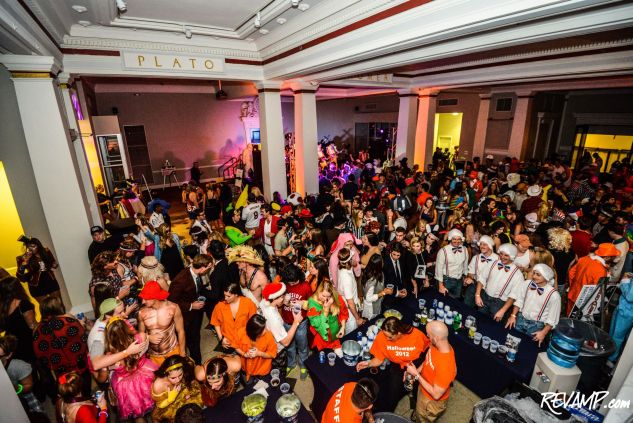 With
last year
's incarnation of the spooky celebration a huge success among the city's twenty and thirtysomethings, this weekend's bash was guaranteed to sell-out.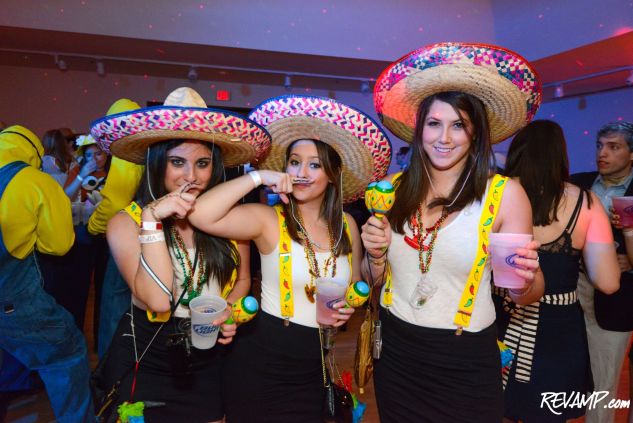 And sure enough, all of the VIP and general admission tickets were snapped-up days before the actual event, with pleas for extras by latecomers filling Craig's List and other online message boards.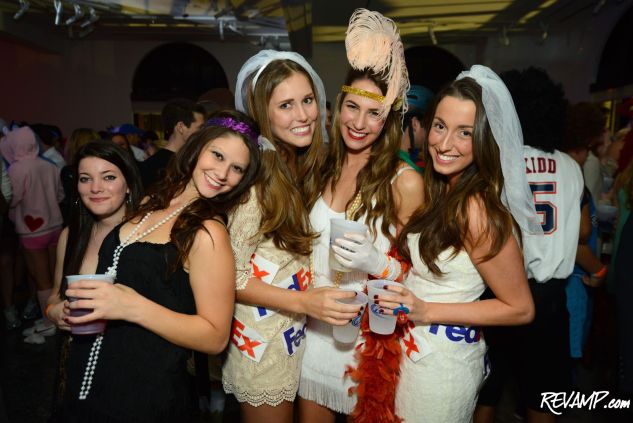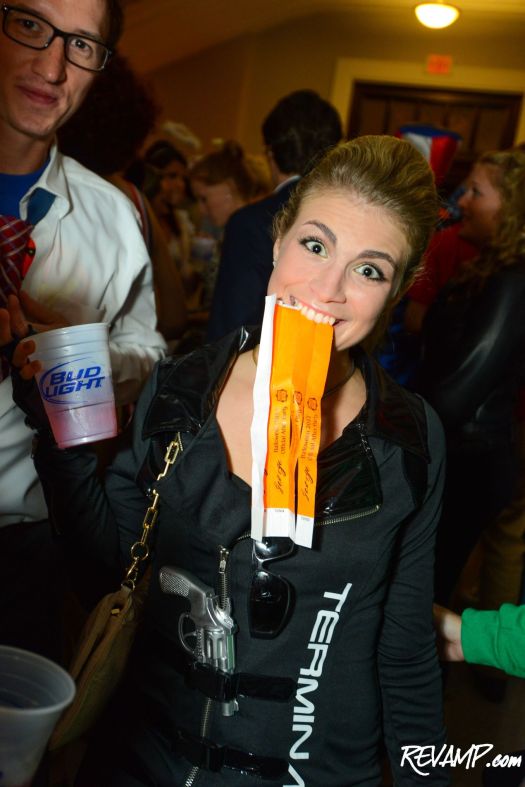 Why all the fuss? Try some 3,500-squarefeet of dance floor space and open bars. And that was just the main Literary Hall.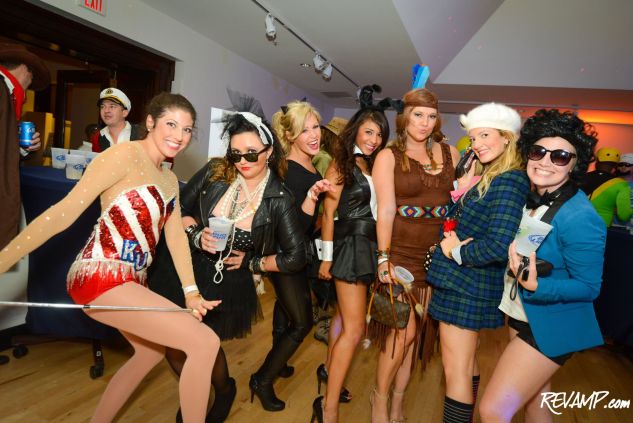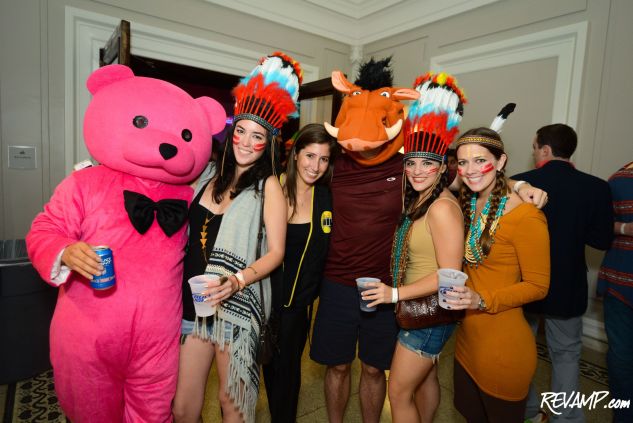 Separate rooms, each boasting their own bars and DJs –
DJ Phaser
in the Benjamin Banneker Gallery on the lower level and
DJ Jamie Beddow
in the L'Enfant Map Room – ensured that there was a song playing for every kind of listener, with topped-off cups to match.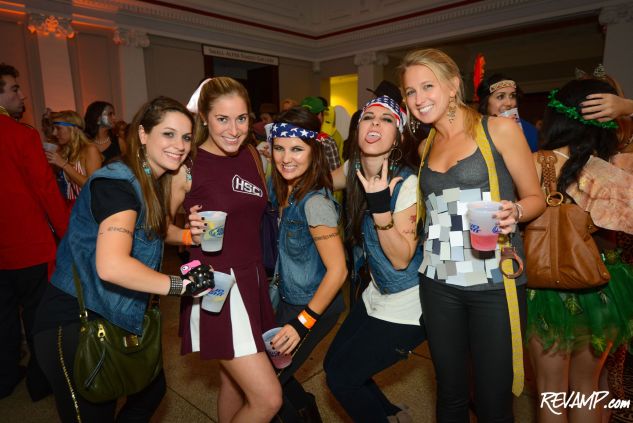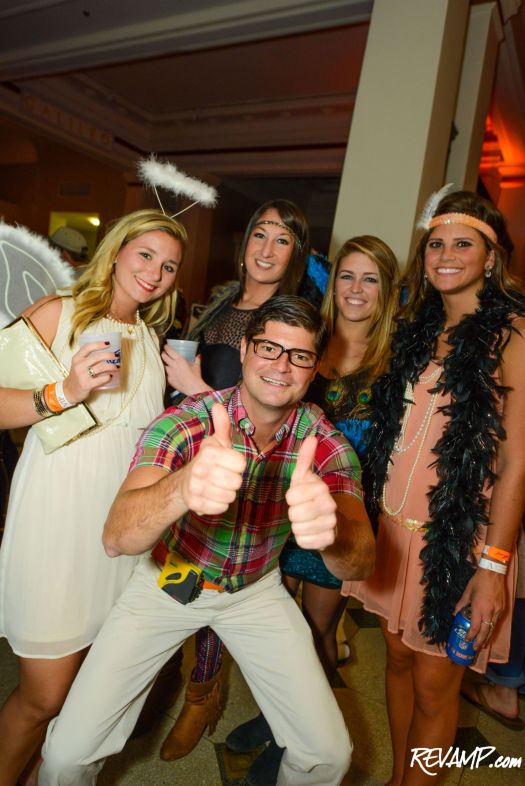 Headlining the party's main stage was a trio of live bands well-known to D.C. music lovers:
The Rude Nudies
,
The Morrison Brothers Band
, and
White Ford Bronco
.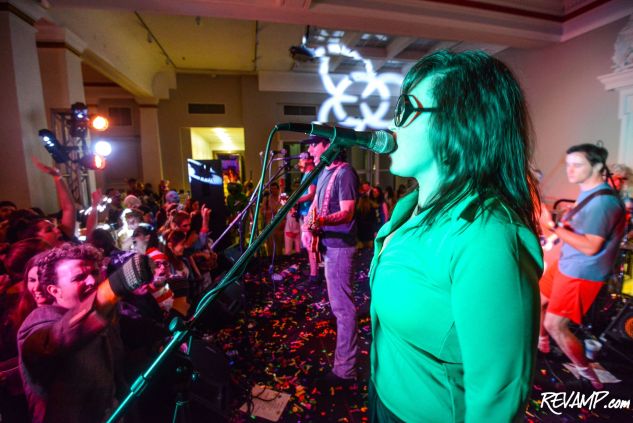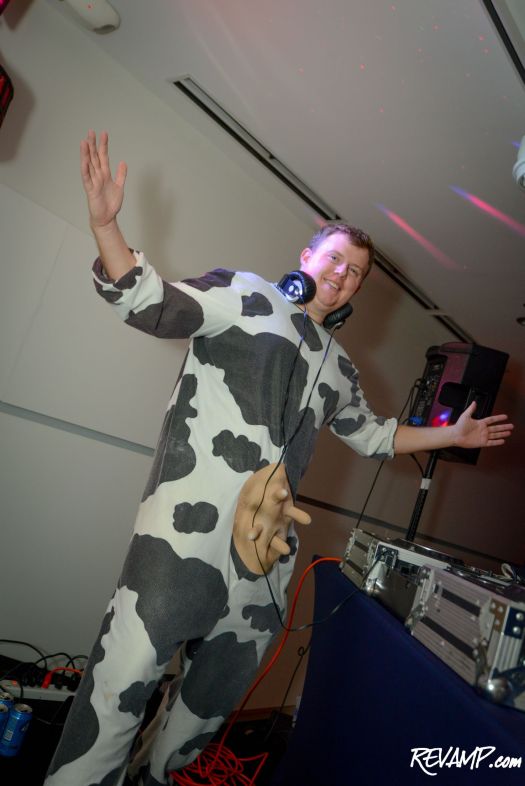 Bronco even had bragging rights to playing a show at the
9:30 Club
earlier in the evening.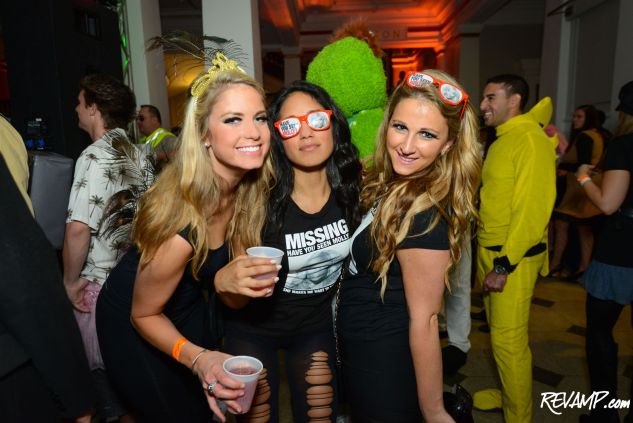 For those who opted to splurge on all of the spooky fun with a VIP ticket, they were rewarded with an entire private upper level of the building, including an army of bartenders (complete with premium spirits), a dedicated DJ (
DJ MOW
) inside the Theodore Roosevelt Studio, and even an exclusive fast track entrance outside.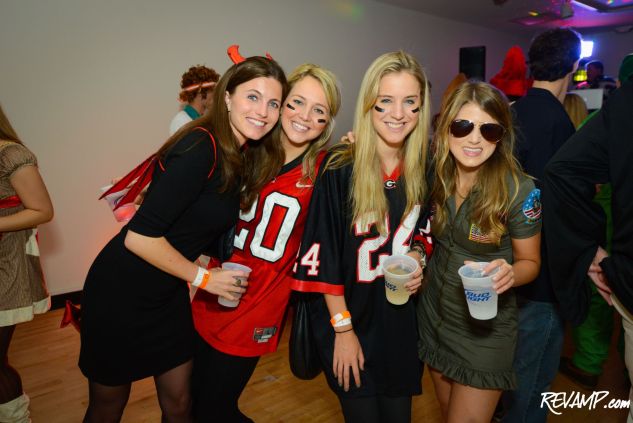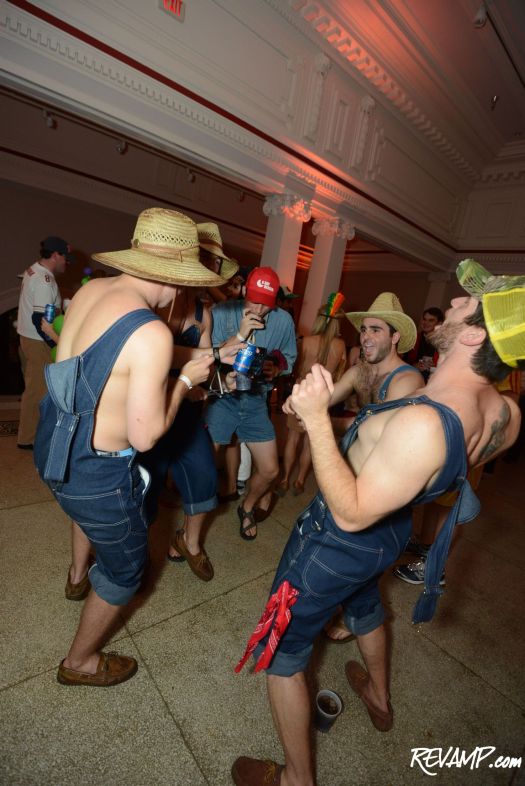 Indeed, the perks of being a VIP were so good, that veteran Hollywood actors
Thomas F. Wilson
and
Alan Thicke
(that's
Back to the Future
's Biff Tannen and
Growing Pains
' Dr. Jason Seaver to you) even popped upstairs for a drink, fresh from a day of filming an after-school special nearby that they're jointly producing.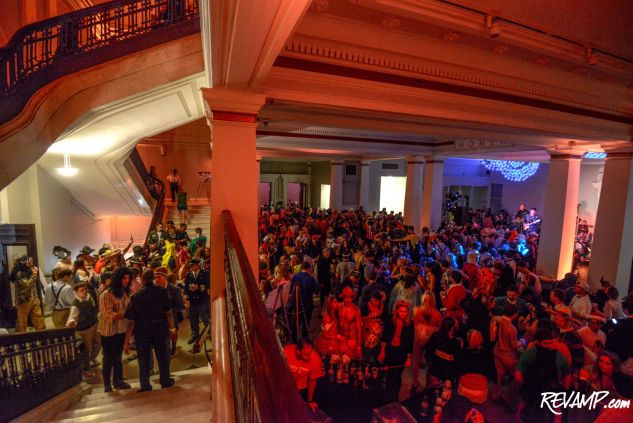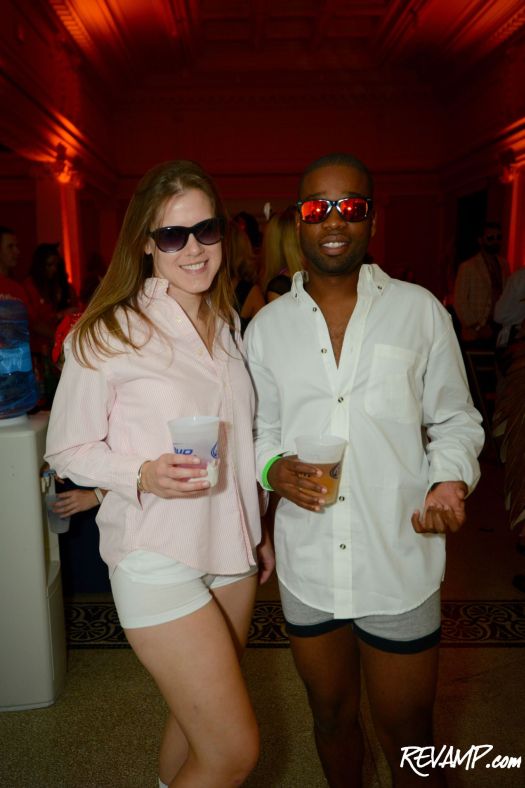 While the event ran into the late hours of the night, the fun still didn't end at closing. That was just an excuse for guests to jump into a convoy of town cars and taxis that whisked them away to the after parties at George and Mason Inn.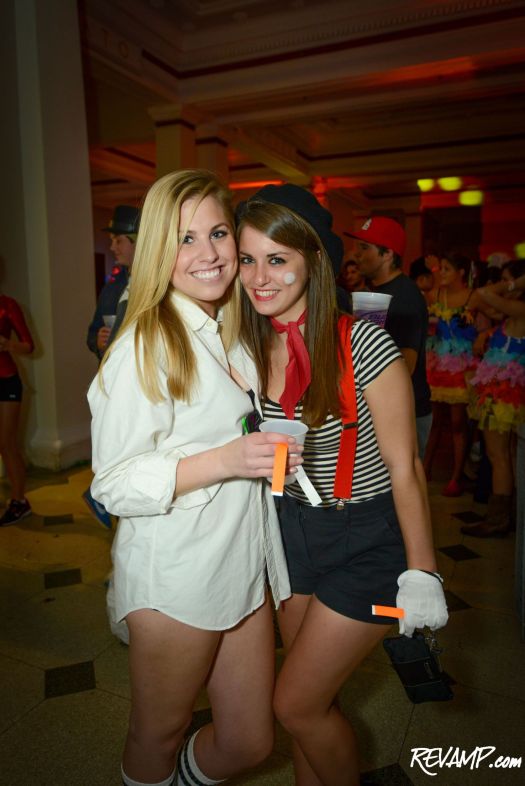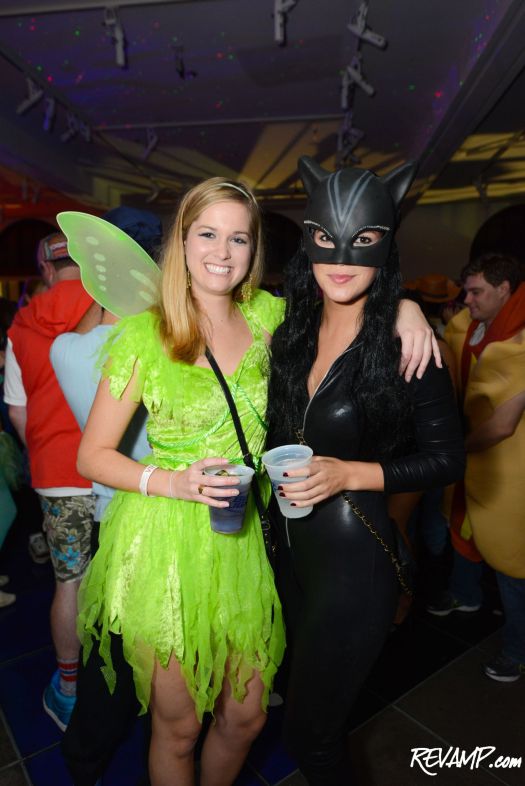 And even the elaborate costumes being worn by guests failed to mask the smiles on everyone's faces as they departed.
Tags:
Historical Society of Washington, D.C.