Volunteer 'hair models' receive complimentary blowouts from Drybar's Georgetown staff prior to the boutique's opening today.
GEORGETOWN/BETHESDA ROW --
Mirror, mirror on the wall, who's the luckiest bitch of them all?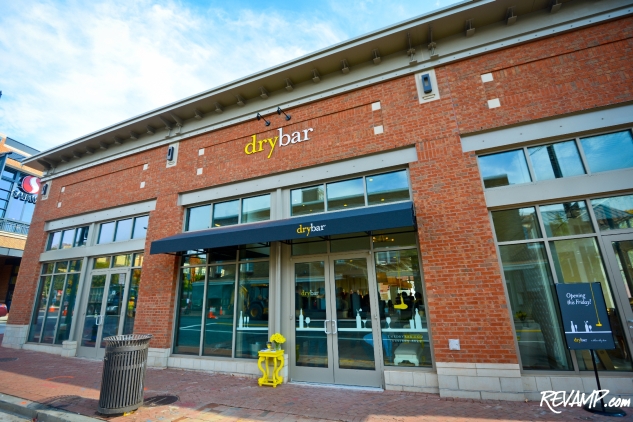 Drybar's new Georgetown boutique.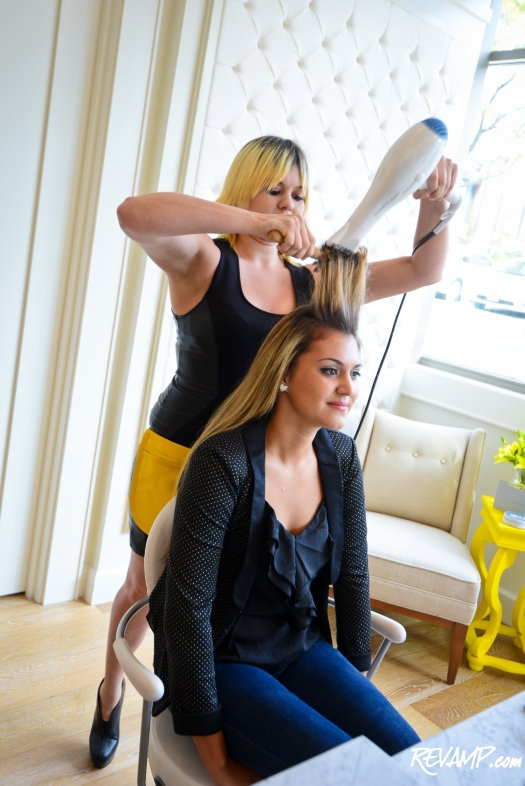 Or so might Washington's follicly fashionable be asking themselves this morning, thanks to the grand opening of
Drybar
's two most recent hair boutiques in both
Georgetown
and on
Bethesda Row
. 'Lucky B#!tch' is a Drybar trademark, after all.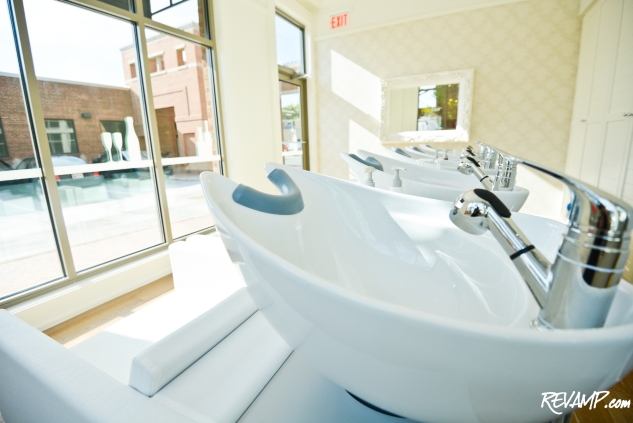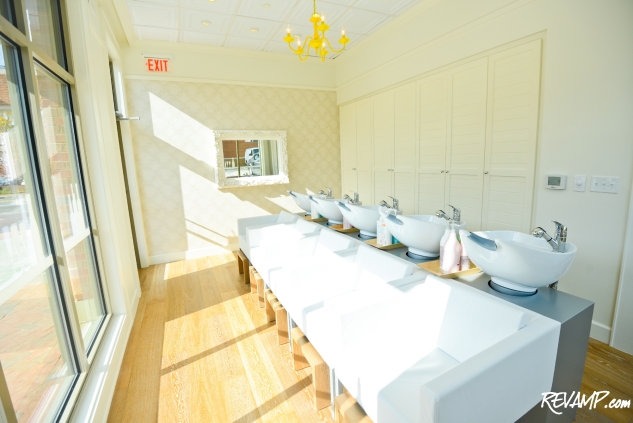 The Georgetown 'wash' room.
The pioneer of the "no cuts, no color, just blowouts" beauty phenomenon sweeping the nation (everyone from Hollywood starlets to D.C.'s own political potentates can be counted as fans), Drybar likes to keep things simple by focusing on one thing (e.g., blowouts) and being the best at it.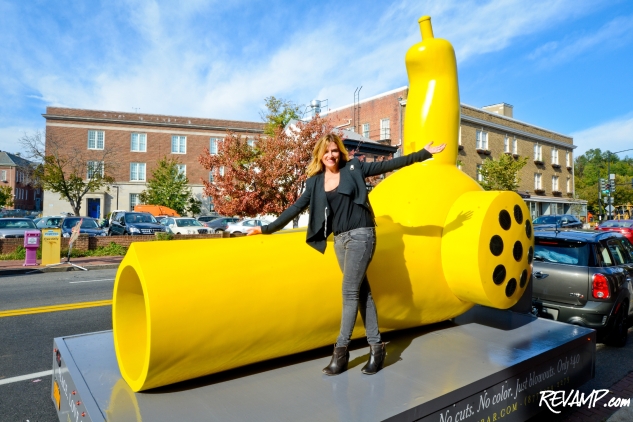 Drybar founder Alli Webb on top of the company's 13-foot rendering of mascot 'Buttercup'.
Loyal customers (and anyone who actually visits a Drybar location can count on quickly becoming a lifelong convert) are as familiar with the process as company founder
Alli Webb
, who also travelled to the District this week to oversee today's openings of self-described 'babies #17 & #18' (locations number 17 and 18, that is).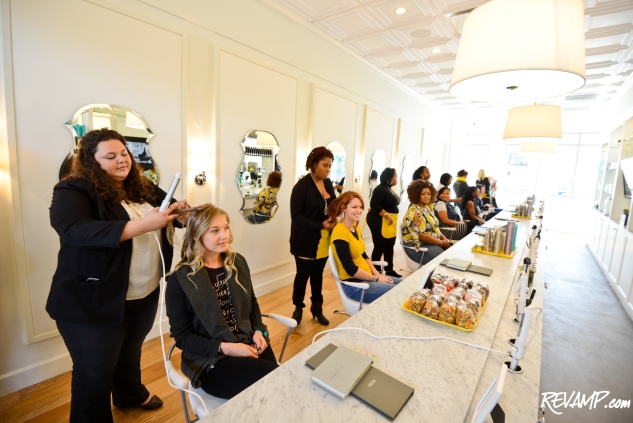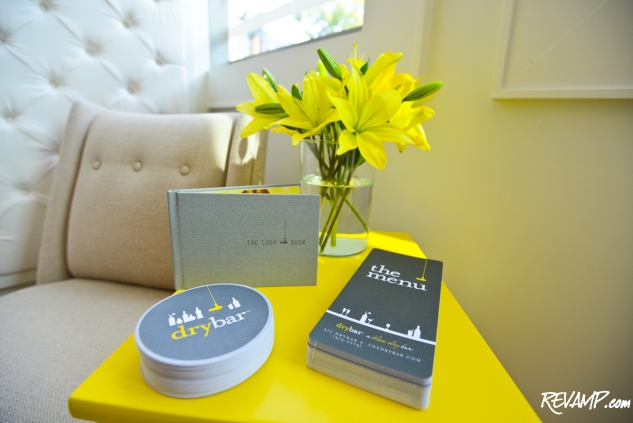 For a scant, wallet-friendly $40, including wash, your flowing tresses get treated to a signature Drybar blowout at either Georgetown or Bethesda boutiques.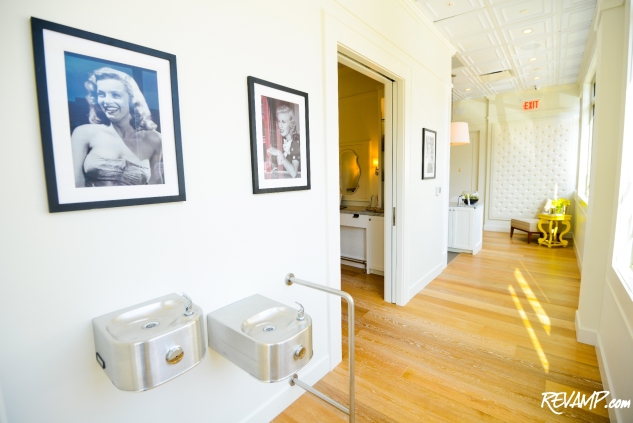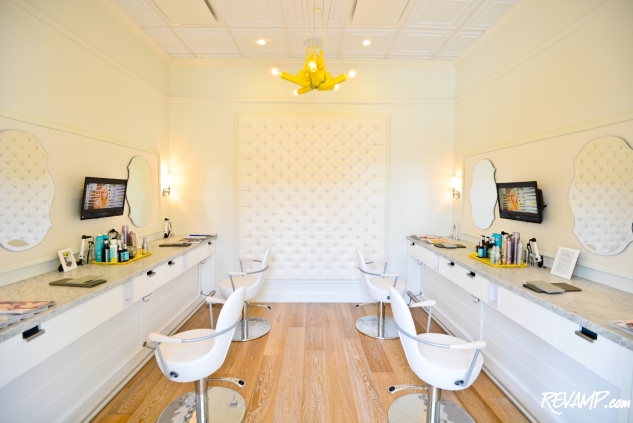 The private VIP room at Drybar Georgetown.
Customers can choose from the upscale beauty chain's 'menu' of hair dos, such as the 'Manhattan' (sleek and smooth), 'Mai Tai' (messy and beachy), and 'Southern Comfort' (big hair and volume), or simply ask their stylist to craft their own look.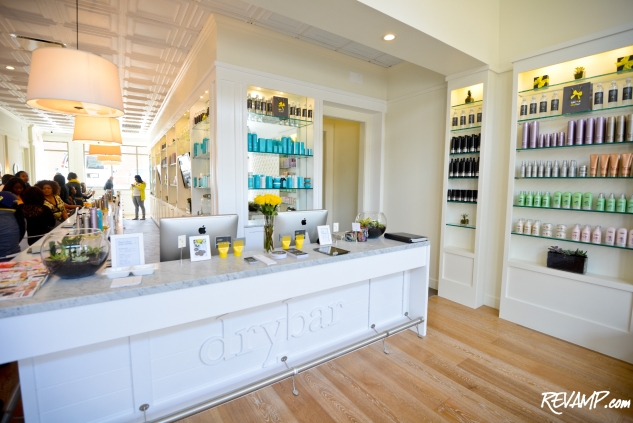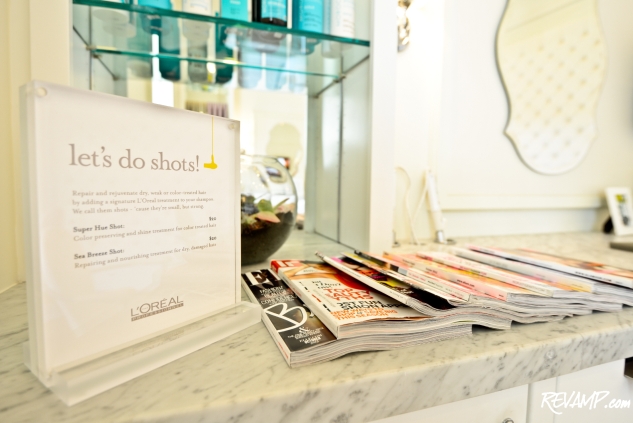 All the while, they get to indulge in Drybar's well-known tendency to pamper its guests, with amenities such as iPhone chargers, chilled glasses of champagne, and a playlist curated by one of the world's top-rated DJs.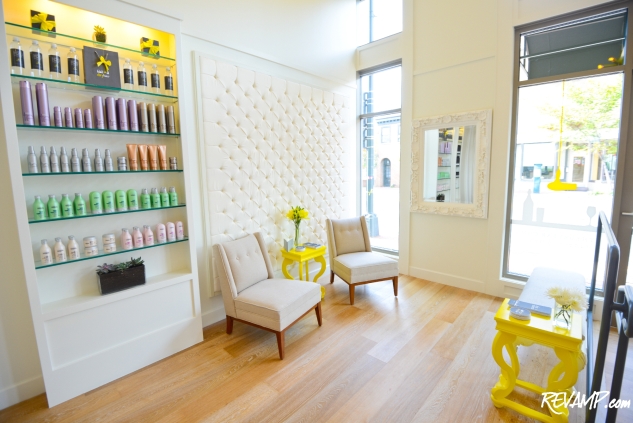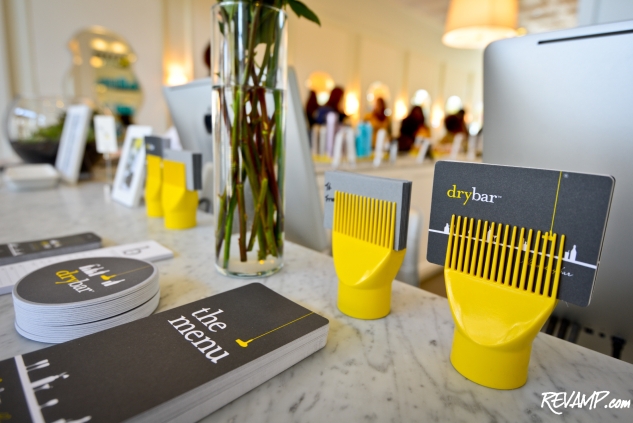 Picture perfect looks extend beyond the clients to Drybar's facilities themselves, with each hair boutique (don't call them salons!) boasting cool marble bars, plush chairs, and sunny dollops of yellow throughout.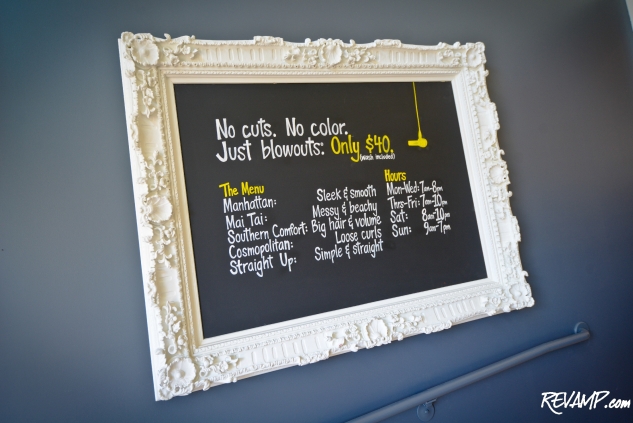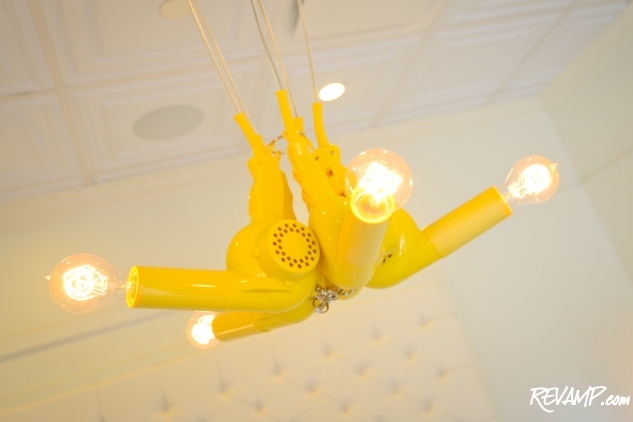 Buttercup
, Drybar's upside-down blow dryer mascot of choice, is also ever present in each location, from the menu board in front to the custom-designed chandelier at the center of the private VIP room.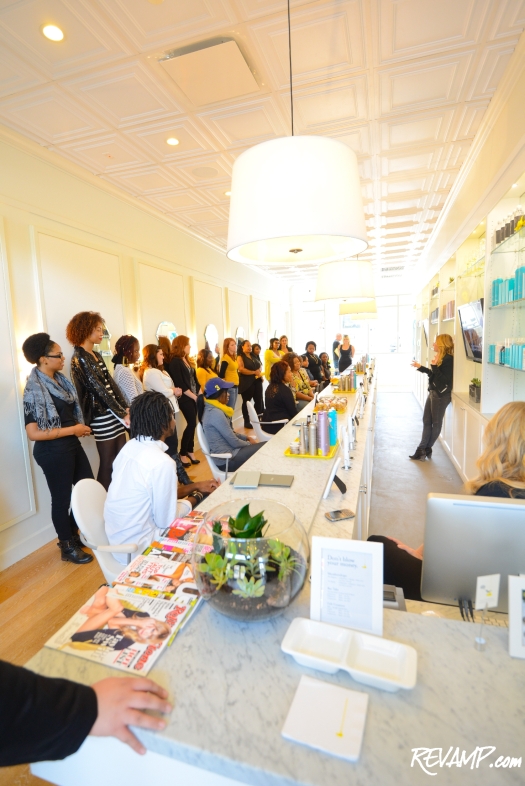 Peace, Love & Blowouts. Drybar is now in D.C.