GEORGETOWN --
Celebrity spotting in Georgetown is certainly not something out of the ordinary for District residents. But when close to two dozen of them are seen rumbling down M Street on gleaming Harley-Davidsons, passers-by take notice.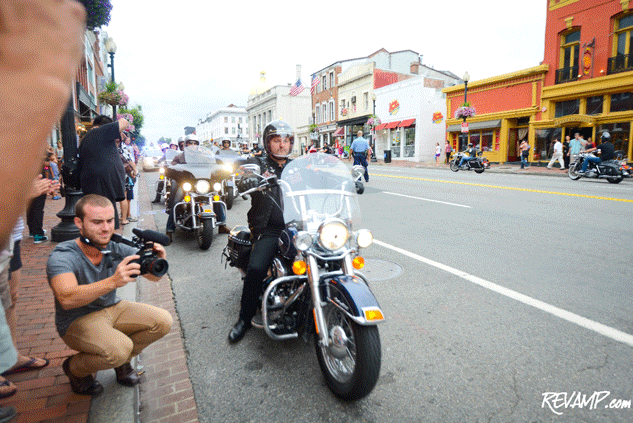 And so it was on Friday evening, as
John Corbett
,
Teddy Sears
,
Katee Sackhoff
,
Grant Reynolds
,
Tyson Beckford
,
Tricia Helfer
,
Marguerite Moreau
, and many more famous names rode up to the Georgetown
Kiehlís
store, for the final leg of the Kiehlís LifeRide for amfAR.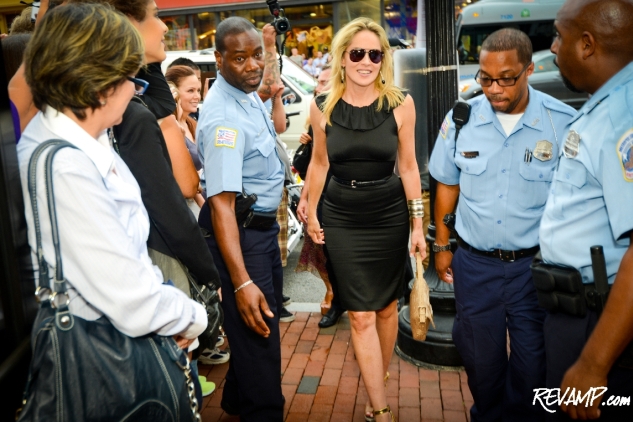 Actress and amfAR Global Fundraising Chairman Sharon Stone.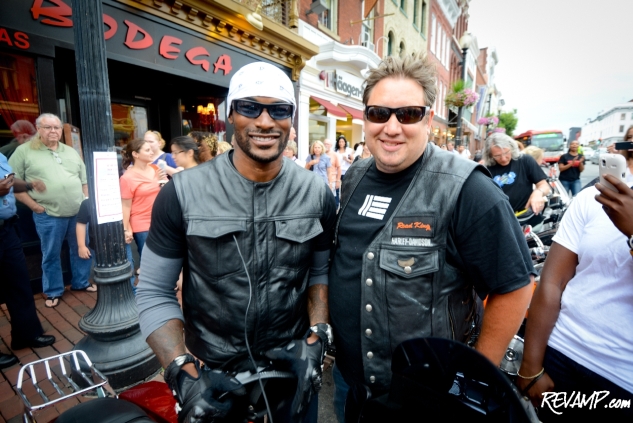 Actor/model Tyson Beckford and Rogue 24 Chef R.J. Cooper.
Now in its third year, the 2012 version of the philanthropic motorcycle ride was the companyís largest to date, spanning some 1,800 miles along the Eastern Seaboard of the U.S. Led by Kiehlís USA President
Chris Salgardo
, this yearís LifeRide began in Miami and ended on Friday night with a $115,000 check presentation to the
American Foundation for AIDS Research
(amfAR).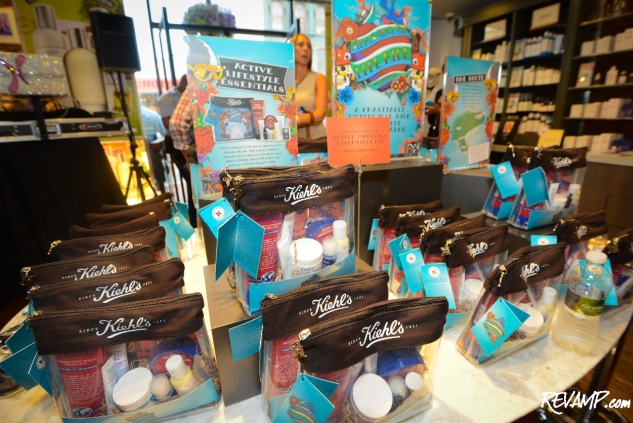 Kiehlís Limited Edition Active Lifestyle Essentials Kits.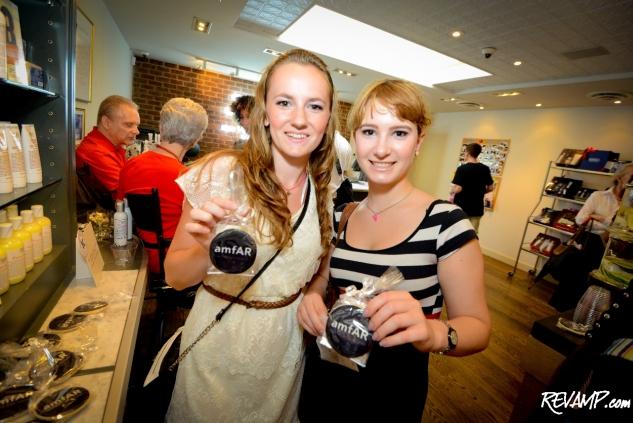 Additionally, in celebration of LifeRide, Kiehlís has introduced a limited edition ĎActive Lifestyle Essentials Kití at its stores nationwide, with 100% of net profits, up to $25,000, benefiting amfAR and its mission to support HIV/AIDS research.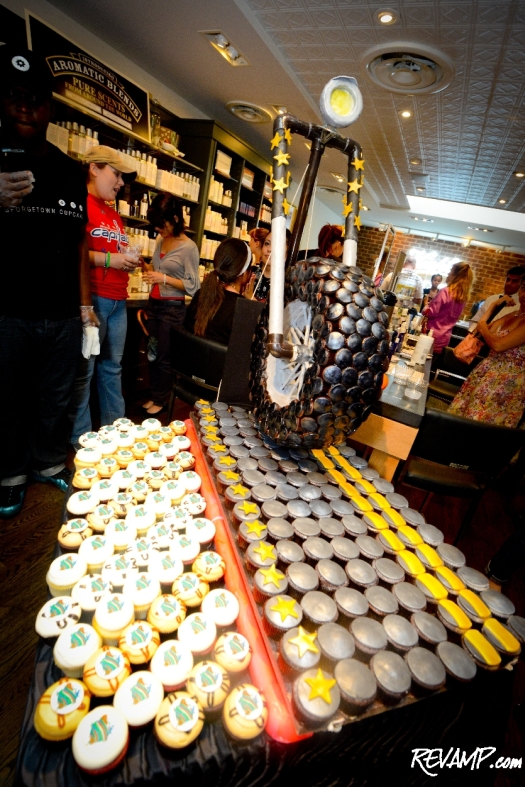 Georgetown Cupcakes created a motorcycle-themed edible display for the occasion.
In addition to the celebrity actors and models mentioned above who participated in this yearís Rolling Thunder-style event, a handful of Washingtonís own famous faces joined-in on the charitable fun, with noted area chefs
R.J. Cooper
(Rogue 24),
David Guas
(Bayou Bakery), and
Robert Wiedmaier
(Marcelís, Brasserie Beck, Mussel Bar, Brabo) all spotted in full riding gear pulling up to the store.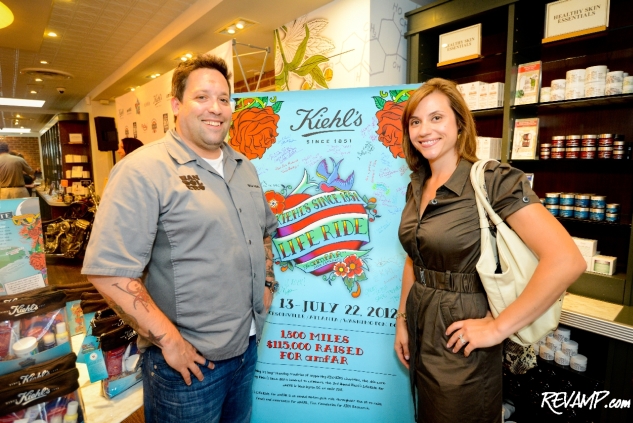 Chef Mike Isabella and Jennifer Resick Williams.
There, they were joined by Chef
Mike Isabella
(Graffiato), whose neighboring Mexican restaurant,
Bandolero
, served as the location for the nightís official after party much to the delight of their fellow diners.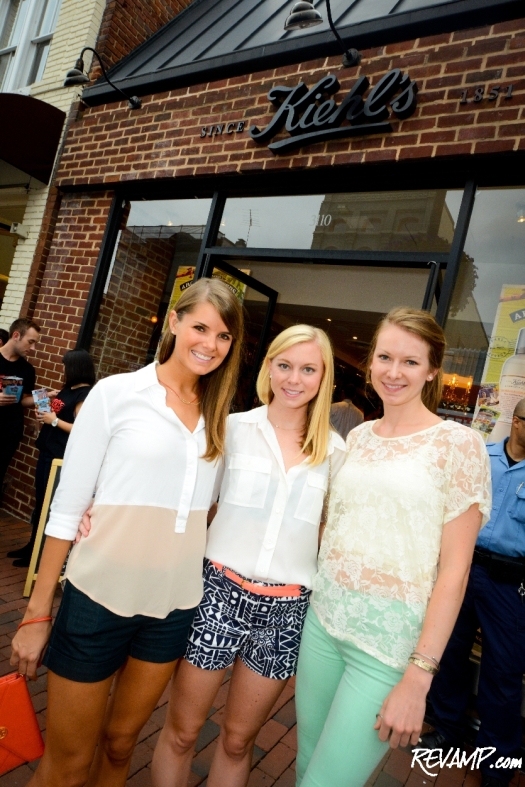 To be sure, it would take someone capable of stopping traffic to steal focus away from such an assembled group. And it was only the police-escorted arrival of amfAR Global Fundraising Chairman
Sharon Stone
that temporarily drew a hush (beyond the sound of camera flashes going off) from the crowd gathered outside.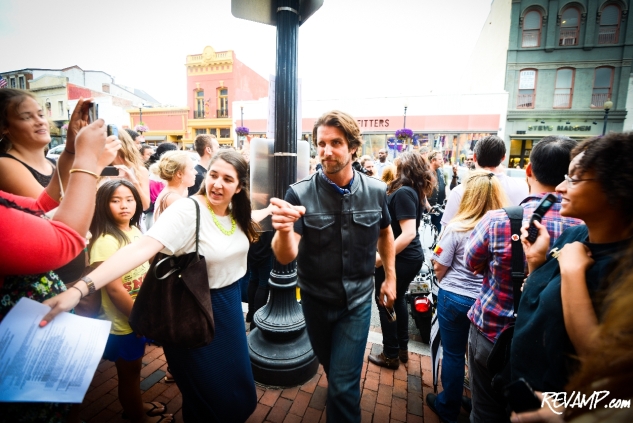 While commendable on its own as a generous act of philanthropy on behalf of Kiehlís, this yearís LifeRide and the location of its finish line is also noteworthy as a precursor to start of the
XIX International AIDS Conference
.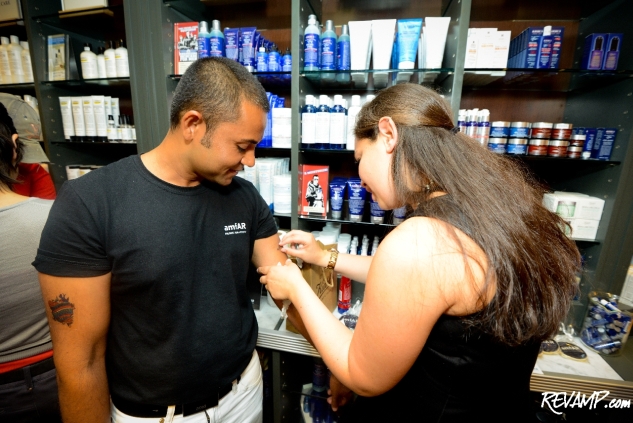 Temporary LifeRide tattoos.
After
President Obama
lifted the restrictions preventing people with HIV from entering the U.S. in 2009, the governing body of the prestigious gathering of scientists, researchers, diplomats, and medical professionals reciprocated by choosing Washington, D.C. as a host city for the first time in more than 20 years.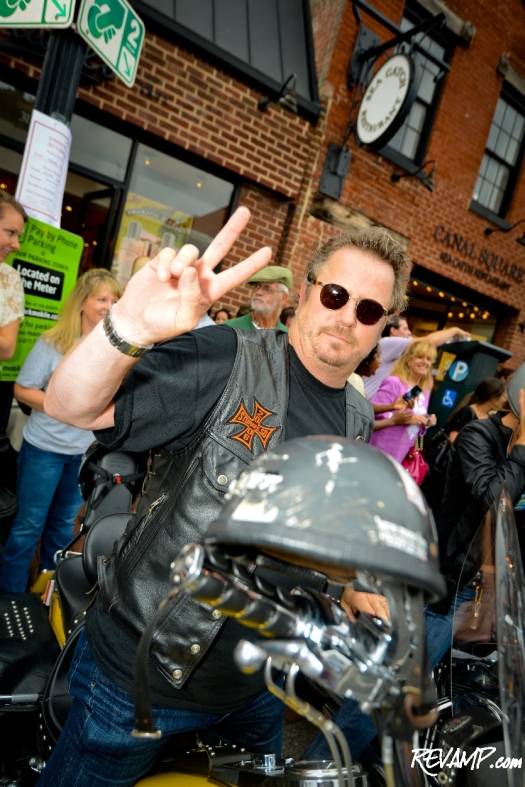 Chef Robert Wiedmaier.
Just another stop on the long road to Ďmaking AIDS history.í