U STREET --
Another sold out
9:30 Club
show took place on Saturday night. The mellow crowd came for the California-based band
Best Coast
, which basically consists of two members who never cross paths in the recording studio.
Bethany Cosentino
writes the lyrics and puts down the basic melody. She then sends each song on to
Bobb Bruno
, who reworks the melody if necessary and adds drums, bass, and other guitar influences to the track. This is the way they've completed two albums already and, based on the fan enthusiasm witnessed at their show, the formula works.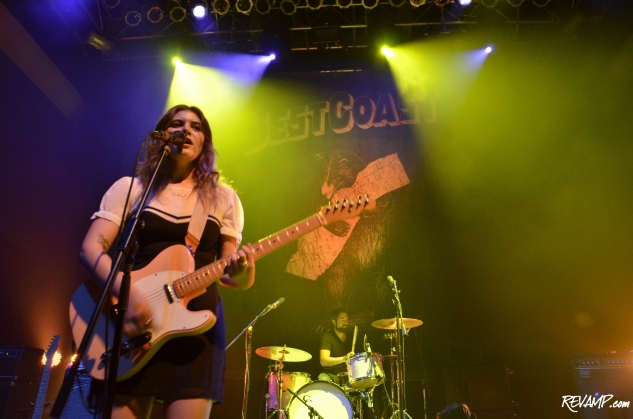 Photo: Frank Wilson / REVAMP.com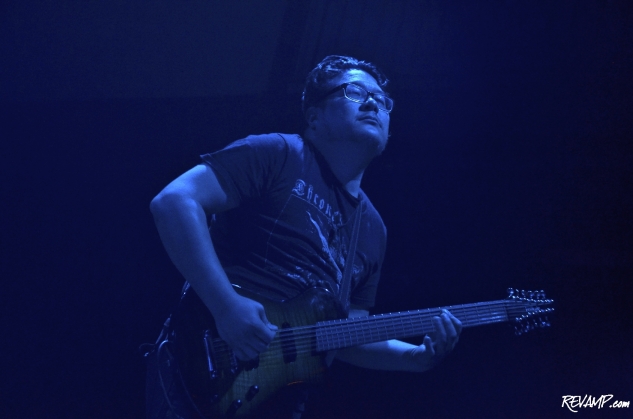 Photo: Frank Wilson / REVAMP.com
From the passionate crowd -- some wearing cat ears -- cheers of "Queen of the Beach" and "Bobb, we love you" rang out from the rows within ear shot of the stage. The show started with 'The End' and strolled through their new album, 'The Only Place', while splicing in popular tracks from 'Crazy for You'. All in front of their traditional 'bear-hugging-a-map' backdrop and ticketholders clad in the clothes Cosentino designed for Urban Outfitters.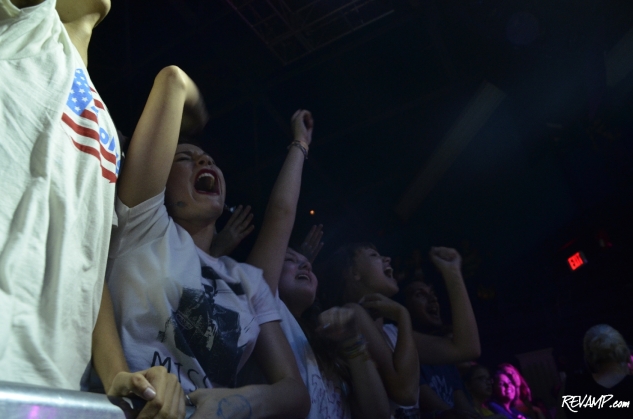 Photo: Frank Wilson / REVAMP.com
Concertgoers were actually so entertained, that for several songs at least, the bar was devoid of people, barren like prohibition. The fans were drawn to Bethany like men to Homer's sirens. And, in turn, the female frontwoman interacted with the crowd with gentleness and praise, singling out four members of the crowd for exemplary behavior.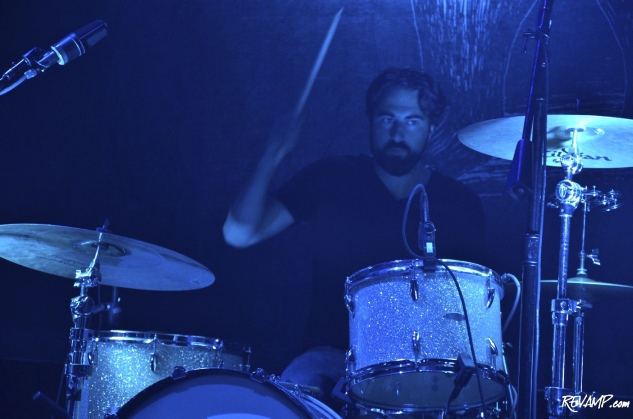 Photo: Frank Wilson / REVAMP.com
Fleetwood Mac is a big influence for Bethany and a cover of 'Storms' was on the set list for the concert. But the song felt flat and disconnected, lacking the sound and rhythm that most tracks allow your ears to coast on. The cover is a good step forward though, as experimentation in ones style often coincides with growth.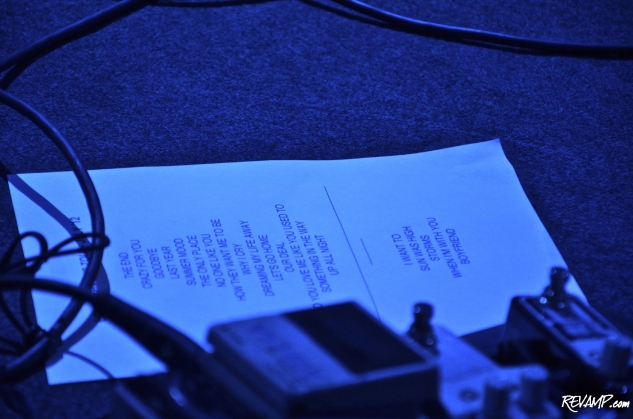 Photo: Frank Wilson / REVAMP.com
And the new album is a step in the right direction for Bethany, whose lyrics have evolved from 'Snacks the cat' and juvenile crushes on boys to more universal themes, like loneliness, self doubt, and love. 'The Only Place' fails to tell a complete story and lingers in the overproduced realm of surf pop, but can be enjoyed playfully in many settings, by many listeners.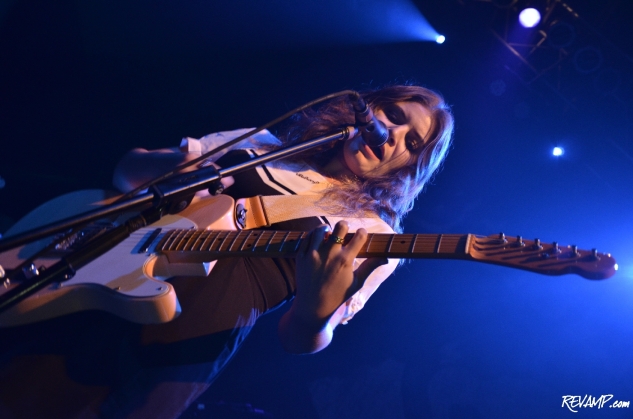 Photo: Frank Wilson / REVAMP.com
Friday's show wound down with 'Up all Night', before a four-song encore was played, and then finished with the crowd pleaser (and Best Coast's biggest hit), 'Boyfriend'. Bobb came out onto the floor following the set and was very generous with his John Hancock. While not officially the best coast, they do "[got] the ocean, got the babes, we've got the sun, we've got the waves." Which is enough for most.