Ashley Taylor and Matt Bronczek wed over the weekend at an oceanside ceremony in Los Cabos, Mexico (Photo courtesy of Shellie Anton).
LOS CABOS, Mexico --
Billy Idol himself couldn't have picked a nicer day for a white wedding than last Saturday, as
Ashley Taylor
and
Matt Bronczek
concluded their storybook courtship and engagement with a beautiful oceanside wedding in Los Cabos, Mexico.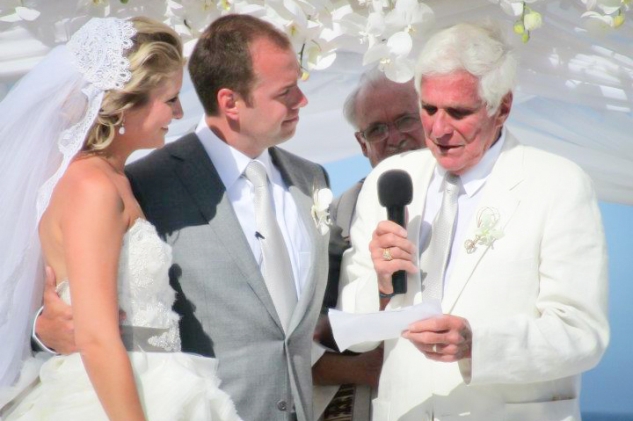 Photo courtesy of Beth Bumgardner.
Held on the sandy beaches outside the luxe
Hilton Los Cabos Beach & Golf Resort
overlooking the Sea of Cortez, the ceremony saw more than 200 friends and family – all-clad in various summery shades of white – gather to witness the happy couple tie the proverbial knot.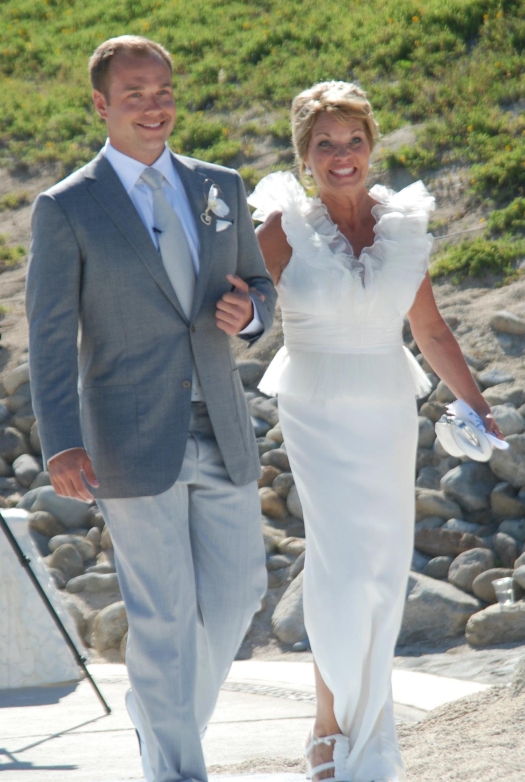 Photo courtesy of Shellie Anton.
Prior to the big day itself, many guests had flown in early for the chance to celebrate with the bride and groom at the world-class resort. And while standard vacation-style activities, such as horseback riding and relaxing spa appointments, certainly proved popular, it was nevertheless the cocktail-fueled cruise circling the distinctive El Arco rock formation (where the Pacific meets the Sea of Cortez) that truly set the joyous tone for the rest of the weekend.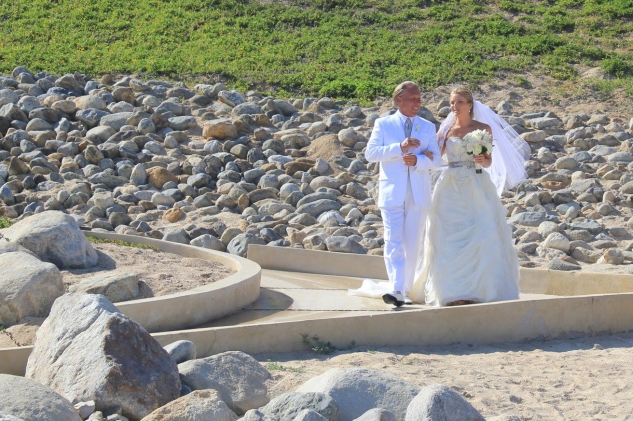 Photo courtesy of Gina Capuano.
"I've never seen a couple and their families more in love," said guest and longtime family friend
Winston Lord
. "It's been four days since the wedding and I'm still recovering. I've known Ashley for 8 years, and I've never seen her happier. She's a lucky woman that she found an amazing guy in Matt."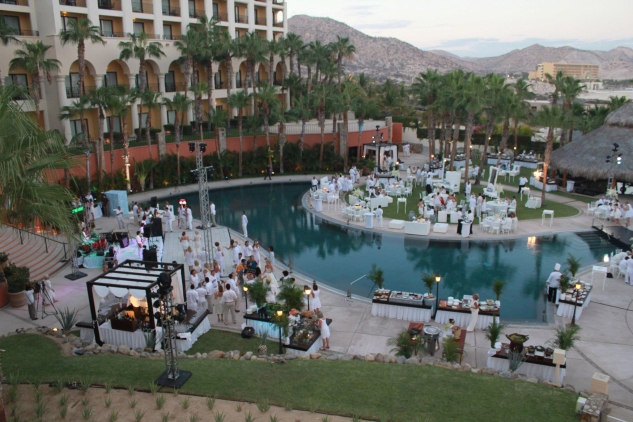 Photo courtesy of Gina Capuano.
With the formalities of the wedding ceremony behind them, the newlyweds were then free to celebrate late into the night, with a romantic poolside reception at the hotel. Eschewing the formalities of a stuffy sit down dinner, guests enjoy a gourmet Mexican buffet that boasted everything from a ceviche kiosk to a fresh sea bass station to a well-stocked dessert bar.
Naturally, plenty of dancing then ensued (Billy Joel was the artist of choice for the first dance and we also hear that the Macarena made a sudden comeback) with the guests' rowdy dance moves eclipsed only by a clothed nighttime swim, which itself was capped by Bronczek himself leaping (again, fully clothed) into the pool as LMFAO's "Sexy and I Know It" played in the background.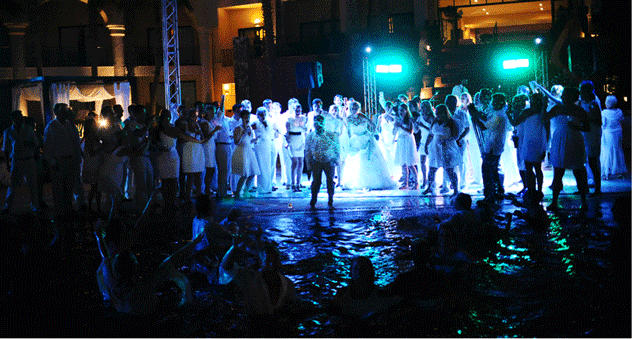 Video courtesy of Pepper Watkins.
As their family and friends flew home at weekend's end, Taylor and Bronczek relocated to another nearby hotel for a well deserved, week-long vacation. The couple will then spend their official honeymoon in Europe in the Fall.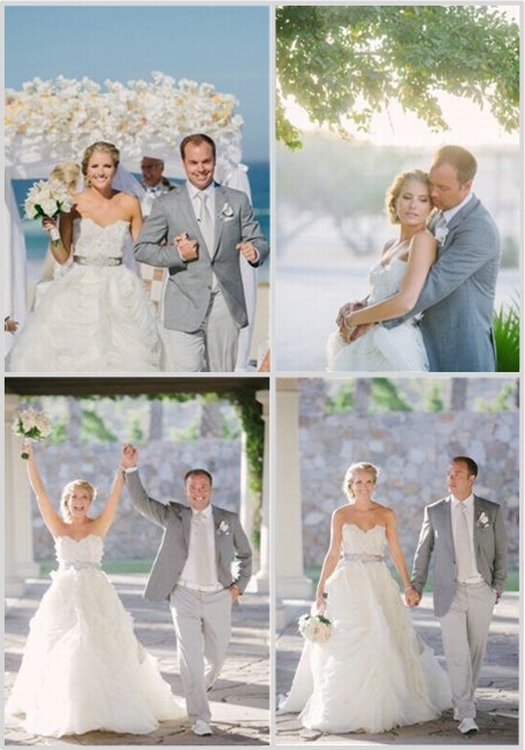 Photos by James Christianson.
Congratulations to them both!