Jeff Black enthusiastically thanks the industry-centric crowd during his acceptance speech for the "Restaurateur of the Year" award.
NORTHWEST --
Close to 1,600 guests streamed into the
Marriott Wardman Park
hotel early Sunday evening, for the D.C. restaurant industry's annual gala honoring the city's best and brightest.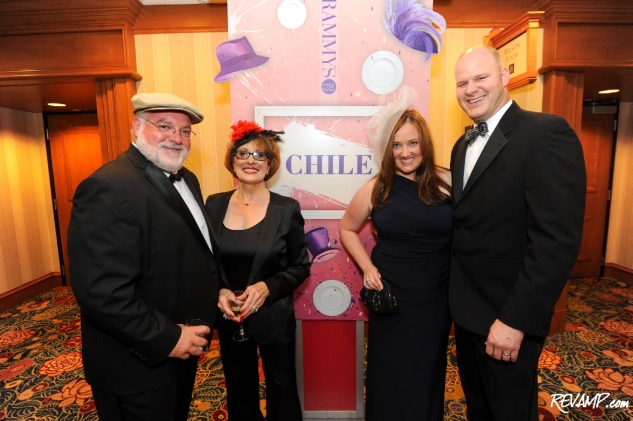 In a nod to the 2012 "Hats Off to Restaurants" theme, the crowd came adorned in a diverse and colorful sea of headwear, with top hats, cowboy hats, fasteners, and even a Monopoly piece hat on full display.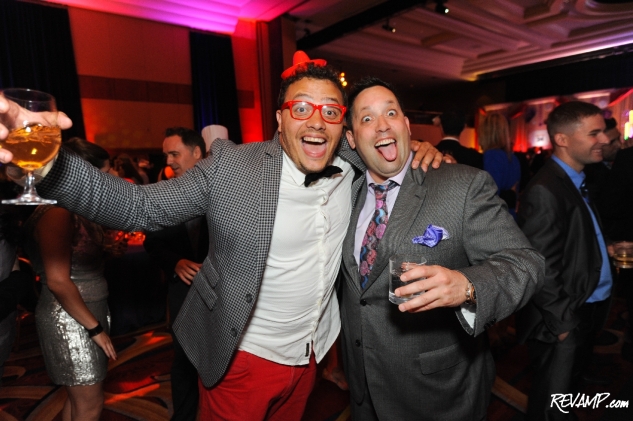 Taking the top marquee honors for "Best New Restaurant" and "Fine Dining Restaurant of the Year", respectively, was
Fabio and Maria Trabocchi
's
Fiola
and the Georgetown Four Seasons hotel's
Bourbon Steak
-- the latter led by Executive Chef
Adam Sobel
.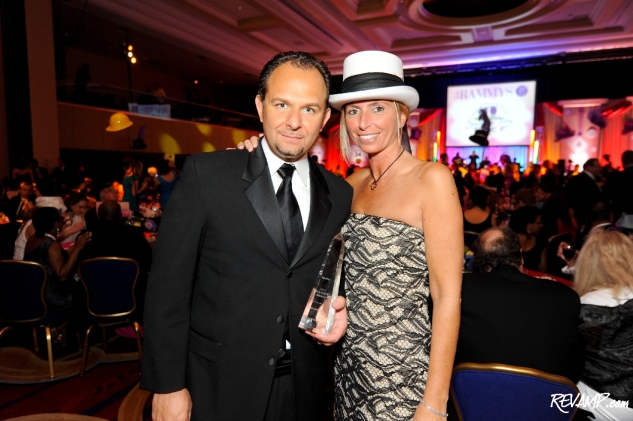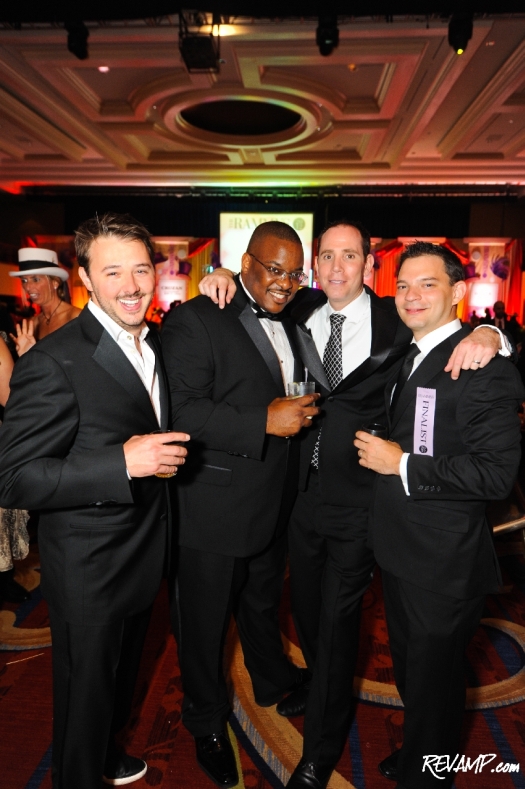 But
Jeff and Barbara Black
, owners of the omnipresent
Black Restaurant Group
, also won particularly big with two of their properties earning awards –
in addition
to them being named "Restaurateurs of the Year".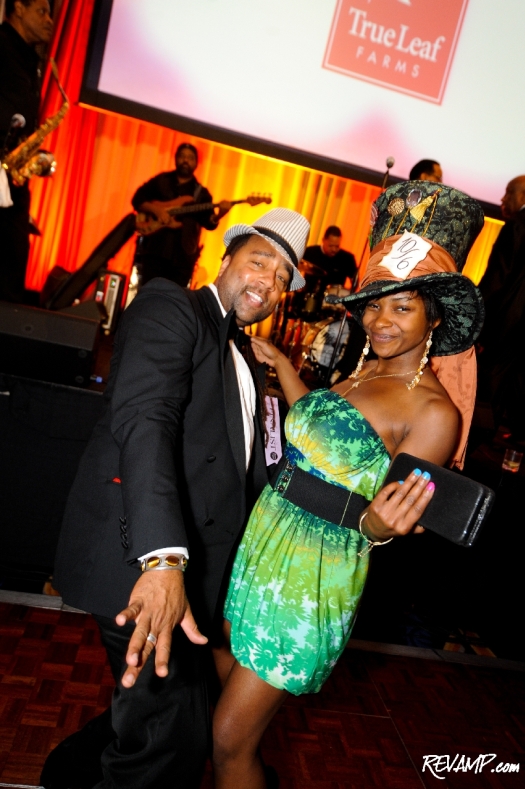 Popular 14th Street bar
Black Jack
landed the title of "Hottest Restaurant Bar Scene", while
BlackSalt Fish Market & Restaurant
was named "Upscale Casual Restaurant of the Year".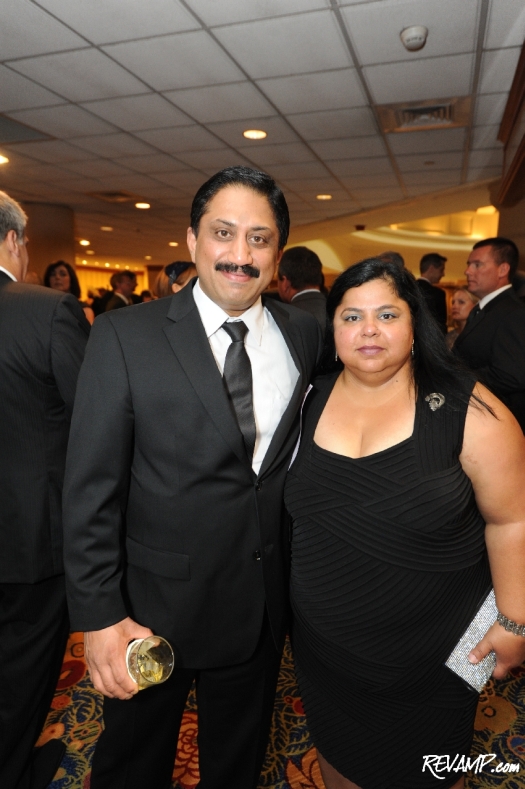 Chef
Vikram Sunderam
of
Rasika
and recently opened
Rasika West End
fame took home one of the most coveted awards of the night as the 2012 "Chef of the Year". And
Adour
's
Fabrice Bendano
kept his acceptance speech short and sweet, as he accepted the "Pastry Chef of the Year" prize.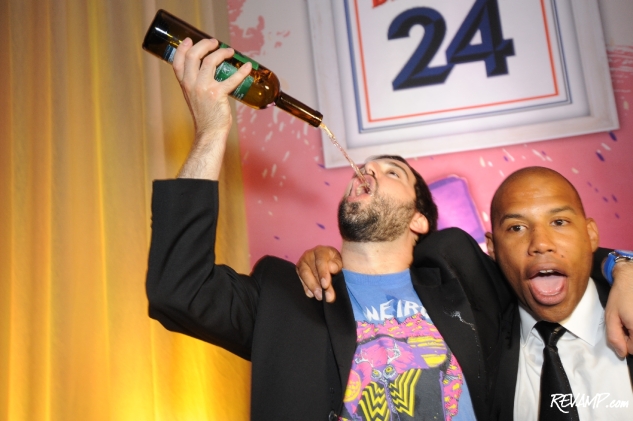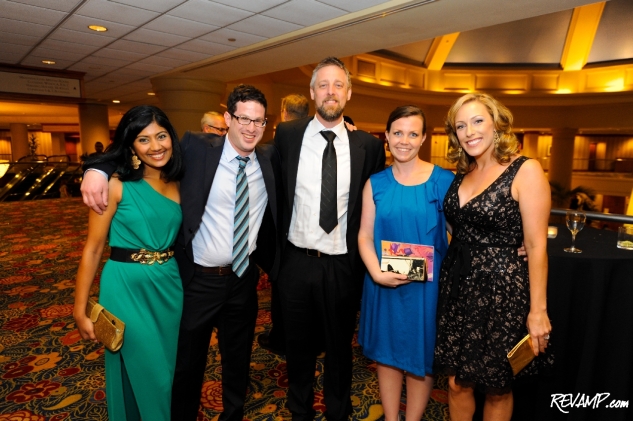 The District's bartenders, mixologists, and sommeliers were also, of course, well represented at this year's RAMMY Awards.
Mark Kuller
's
Estadio
won the award for "Beverage/Mixology Program of the Year" with
Cork Wine Bar
toasting their "Wine Program of the Year" honor.
The original location of
Founding Farmers
is apparently the place to people watch as the area's "Power Spot of the Year". But for those just looking to relax, they need look no further than the 2012 "Neighborhood Gathering Place":
Café Saint-Ex
.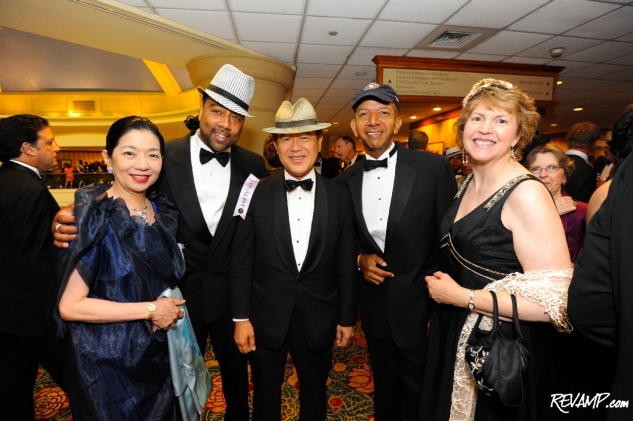 Former D.C. mayor
Anthony A. Williams
received a particularly warm welcome from attendees when he accepted this year's Duke Zeibert Capital Achievement Award for his pivotal role in helping develop parts of the city, which now, as a result, boast hundreds of new restaurants and bars.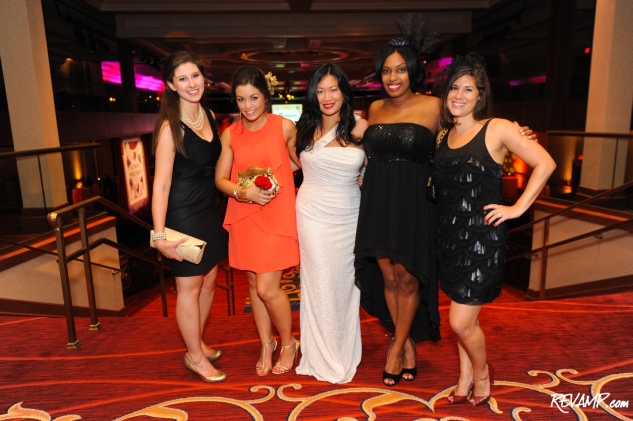 This year's RAMMY Awards followed the model of the last two ceremonies, with a theatre-style presentation followed by an evening of celebration. Guests were treated to a buffet dinner of gourmet delicacies from Australia, Spain, and Virginia, with the night's kick-off reception sponsored by the country of Chile.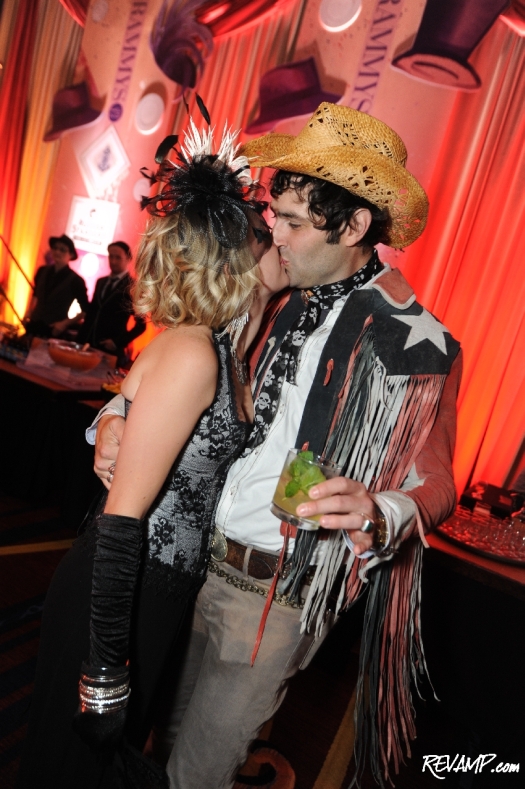 After parties stretched across the city, with Black Jack perhaps attracting the biggest crowd, including a playful bocce ball tournament featuring current and past RAMMY winners.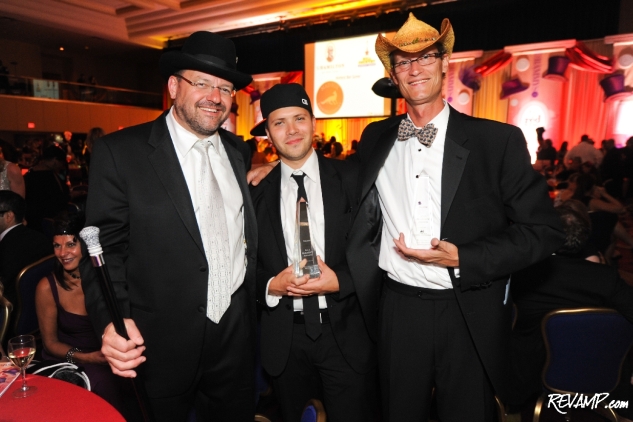 Hats off to restaurants, indeed!
Tags:
Marriott Wardman Park Hotel