NORTHEAST --
It might not have been the last supper, but anyone who was actually in attendance during Sunday evening's
Friends of James Beard Benefit Dinner
could surely have died happy at its conclusion.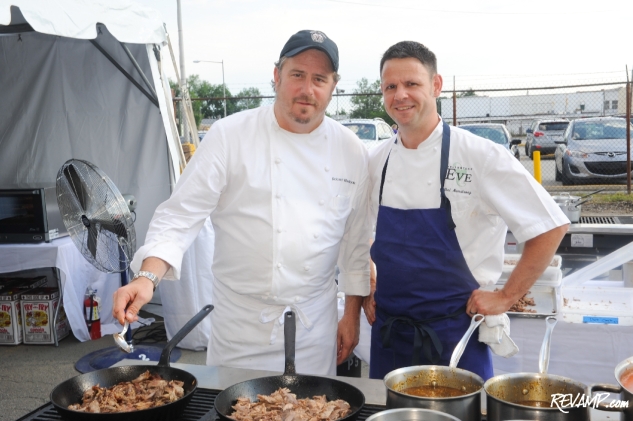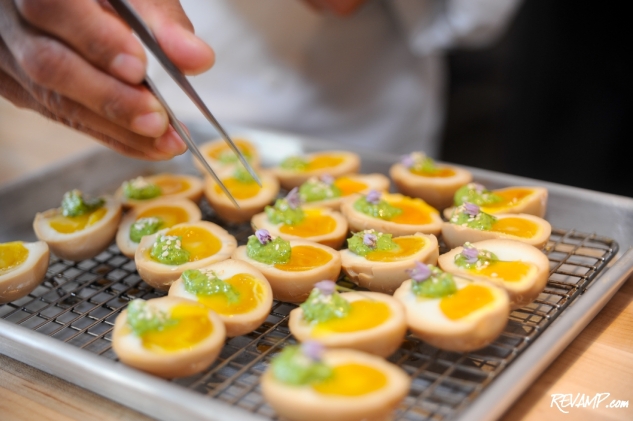 Boasting an all-star lineup of some of Washington's best chefs and mixologists, including, naturally, a handful of James Beard Award winners, the night served as a fundraiser for the
James Beard Foundation
and
FoodCorps
, with an approximately $100,000 take.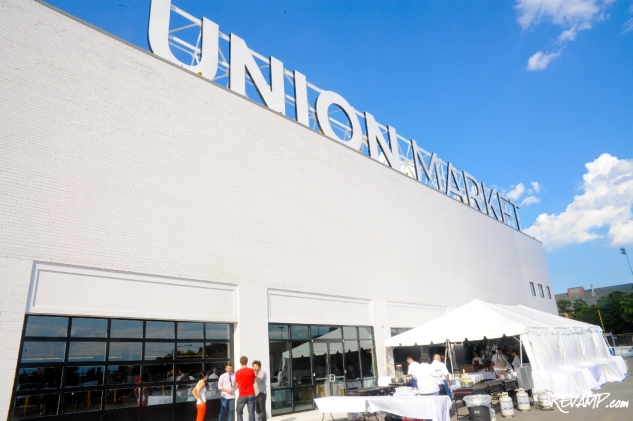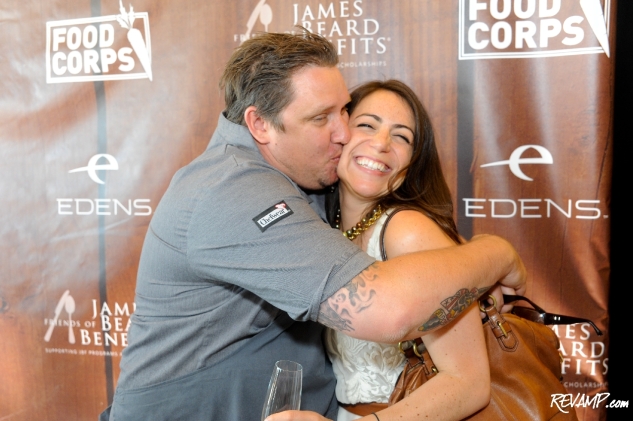 But the occasion also served a dual purpose as the inaugural trial run of real estate developer
EDENS
' newly renovated
Union Market
venue. Intended to serve as a year-round indoor artisanal food market featuring dozens of local vendors, the shopping center will officially open to the public on September 8th, 2012.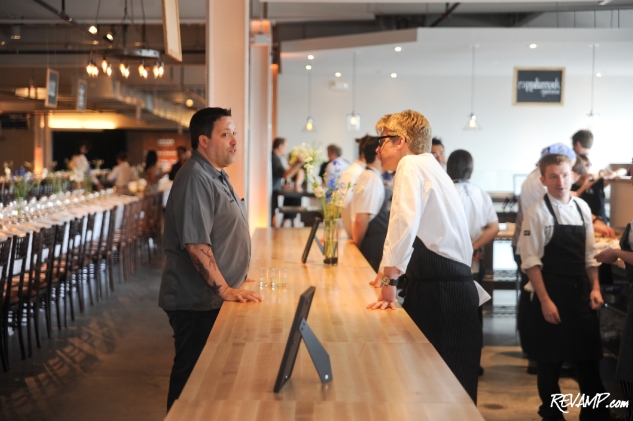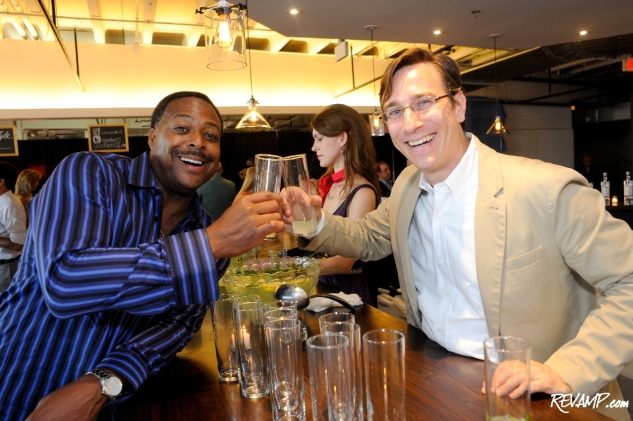 Guests to Sunday's gourmet festivities began the evening mingling about the building and speaking with many of the participating chefs and mixologists, including everyone from JBF Award Winner
R.J. Cooper
to
Bryan Voltaggio
to
Mike Isabella
to
Cathal Armstrong
to
Derek Brown
and
Gina Chersevani
.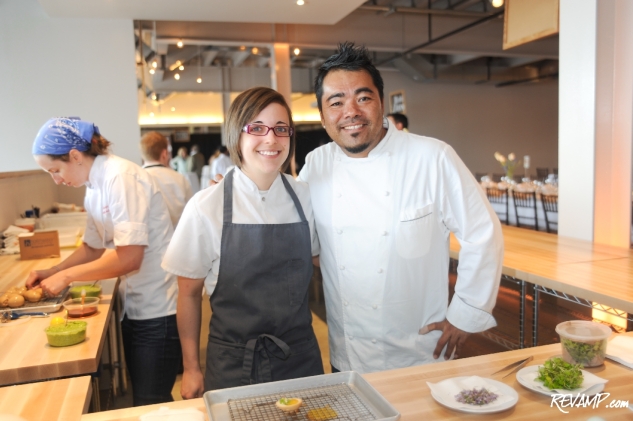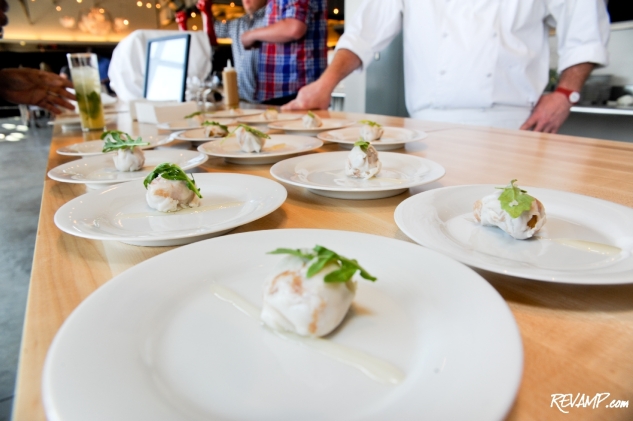 Simultaneously, they were treated to a variety of tasty hors d'oeuvres and drinks at stations scattered about Union Market, with Daikaya owner/chef
Katsuya Fukushima
's Japanese Deviled Eggs serving as a particular highlight.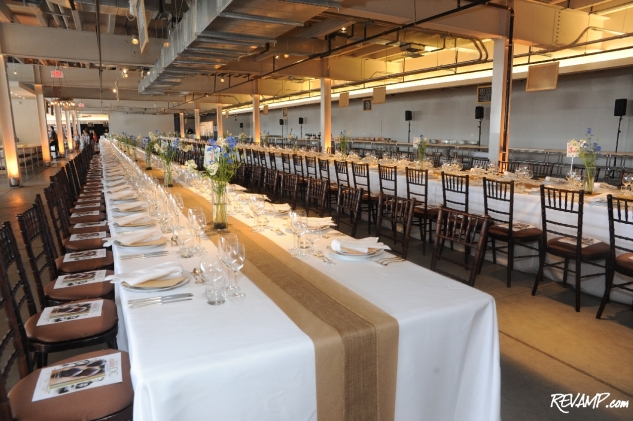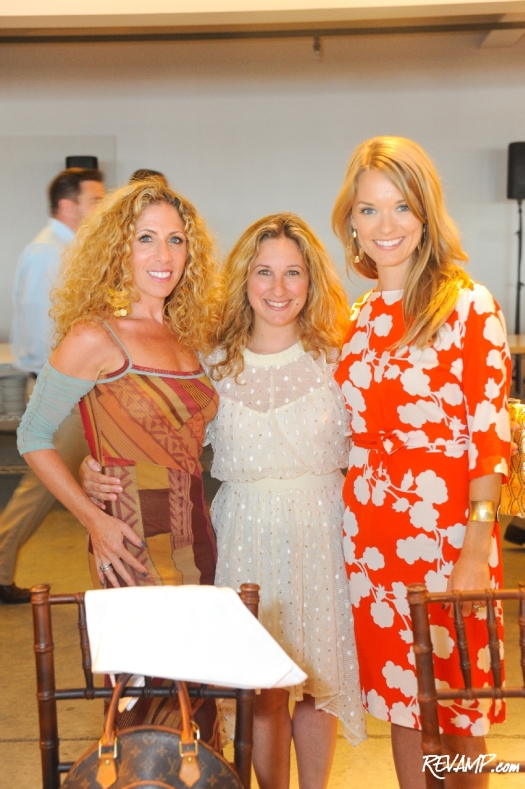 After taking their seats at one of the handful of communal tables (the event being billed as a family-style "Sunday Supper" after all), the real fun was ready to begin, however! And over the next two hours, a parade of heaping platters topped with everything from veal to crab to scallops to duck emerged from the makeshift outdoor kitchen courtesy of some of the world's top chefs.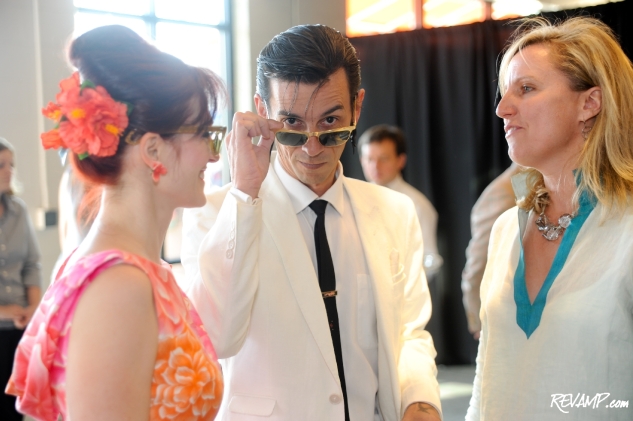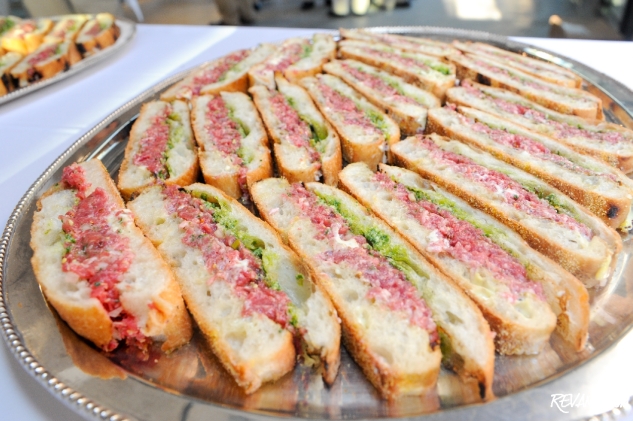 Indeed, if Sunday family dinners were always that good, Thomas Wolfe would have surely been proven incorrect in that everyone would, in fact, go home again!