NORTHWEST --
Designed to help Washington's power diners start off their day with an 'influential breakfast' of farm-to-table fare,
Blue Duck Tavern
has introduced a new early morning menu inspired by the American South.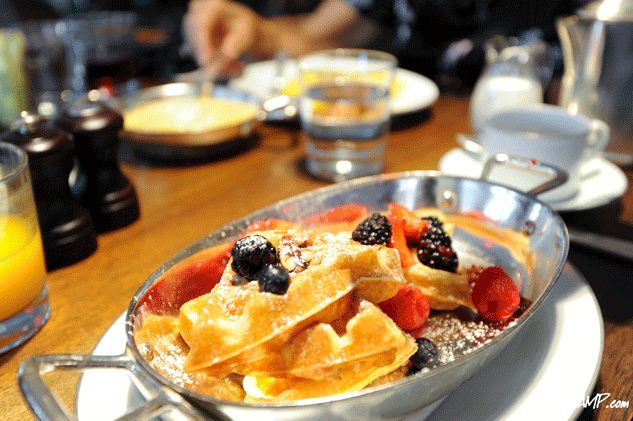 Drawing from his French roots (his grandfather owned a business with locations in Charlestown, Clemson, and Clinton, South Carolina),
Executive Chef Sebastien Archambault
set about crafting a series of tempting dishes that leverages the restaurant's famed penchant for using seasonal ingredients sourced from 65+ regional suppliers.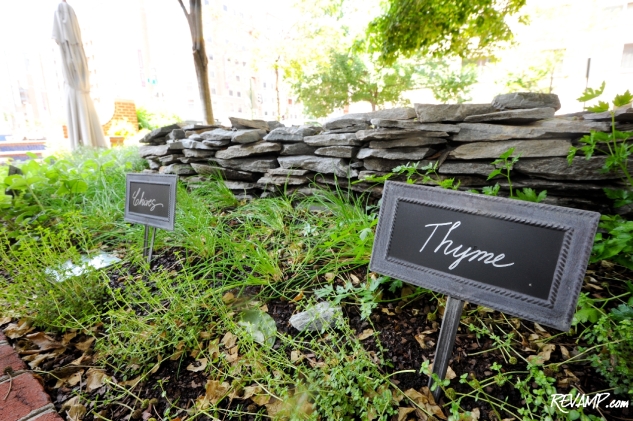 Herbs are freshly grown in Blue Duck Tavern's outside garden.
"Our desire is to make Blue Duck Tavern a favorite choice for breakfast, a comfortable welcoming experience that is also a great value in the neighborhood," said Archambault. "We are moving away from serving a standard hotel breakfast and embracing the Blue Duck Tavern philosophy for this important meal."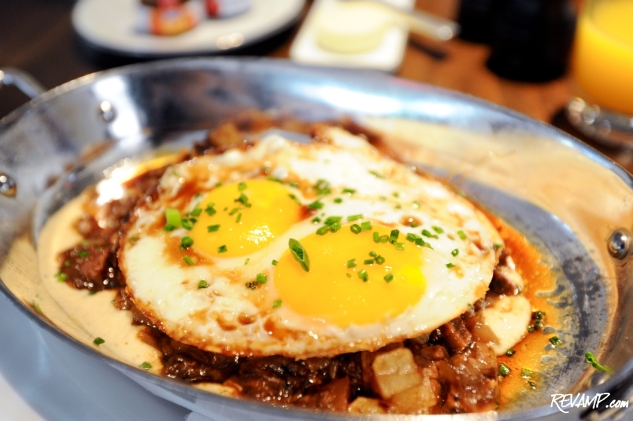 Short Rib Hash with Olive Oil, Poached Eggs and Horseradish Sauce is one of the restaurant's most popular breakfast items.
The new breakfast menu, which was first launched at the beginning of the month, is available daily to guests from 6:30 a.m. to 10:30 a.m. (Saturday and Sunday brunches are available from 11:00 a.m. to 2:30 p.m.) and offers a little bit of something for everyone. Piping hot croissants and pastries are made in-house, with fresh batches pulled from the oven at 6:00 a.m., 8:00 a.m., and 9:00 a.m.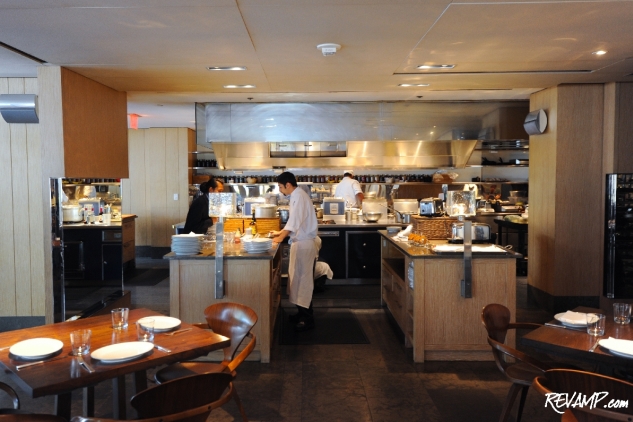 The kitchen is a whirlwind of activity even when the restaurant is closed to guests.
Blue Duck Tavern's eggs are delivered by a cooperative of Amish farms and the award-winning kitchen staff takes full advantage of such freshness in preparing dishes like Eggs Benedict with pork belly and Short Rib Hash with olive oil, poached eggs, and horseradish sauce.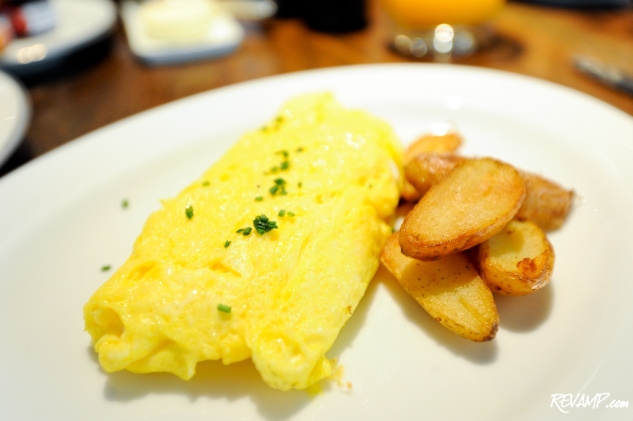 Goat cheese omelet with fingerling potatoes.
A new French toast offering is made from brioche bread pudding that is then pressed into slices and baked. Much like its waffle and pancake counterparts, it is served tableside with a bottle of Bliss Maple Syrup, which is a pure syrup that was aged in oak bourbon casks for several months before being bottled.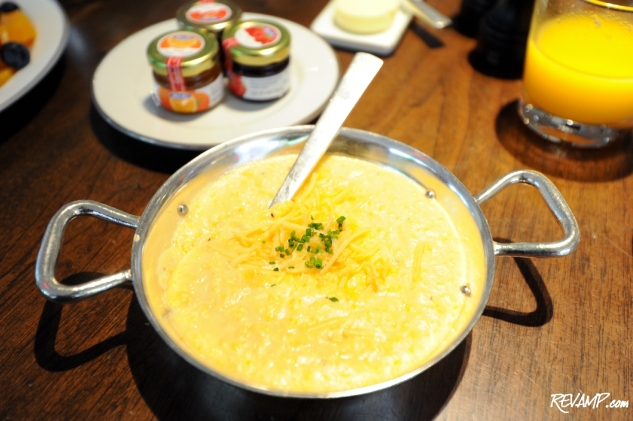 Anson Mills Grits with Smoked Gouda.
Cereal fanatics will rejoice at the house-made granola, puffed corn, artisan oatmeal and whole grain options that dot the menu – each served with a heaping portion of fresh blueberries or bananas on top. Hot biscuits and gravy, smoked gouda grits, fried chicken liver? They're all available too.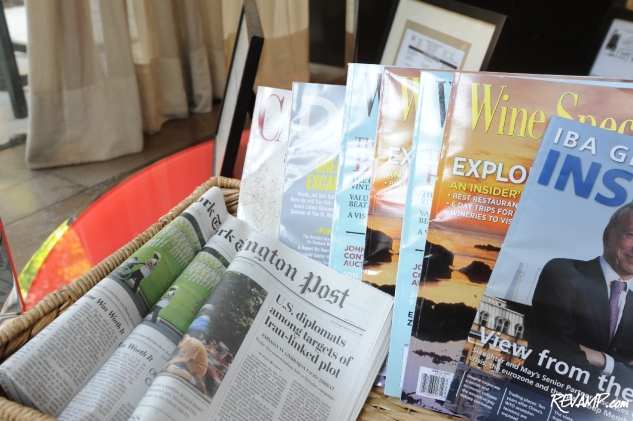 But the food is just one component of Blue Duck Tavern's plan to entice the District's early risers. No stranger to working lunches and dinners, the restaurant boasts everything from complimentary newspapers (in different languages no less) to free Wi-Fi to valet parking, in order to cater to the needs of its busy guests.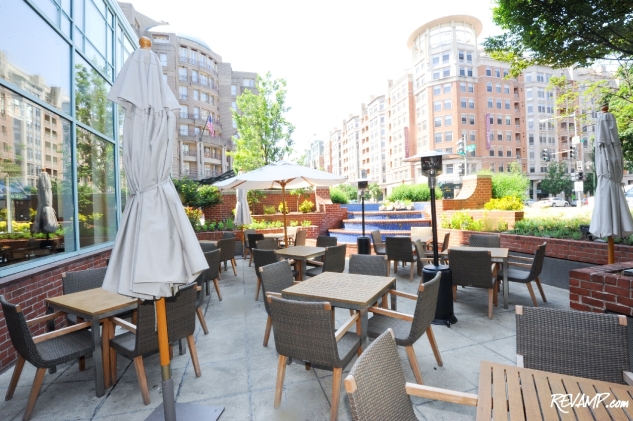 The most important meal of the day, after all, is not something to be taken lightly!