NORTHWEST --
After shuttering the doors of 14th Street-based Galileo III late last year, celebrity chef
Roberto Donna
quietly dropped-off the Washington restaurant map, as he regrouped and plotted his next move. And thanks to a partnership with local restaurateur
Hakan Ilhan
(Pizza Autentica, Gelato Dolce Vita, etc.), the James Beard Award-winning toque is now back behind a D.C. kitchen at Cleveland Park-based
La Forchetta
.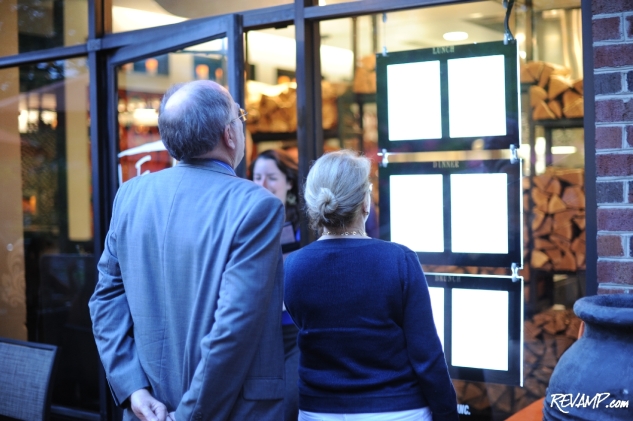 A decidedly neighborhood restaurant that caters to the casual culinary indulgences of nearby residents and American University students, the modern Italian eatery purposefully offers a little bit of something for everyone.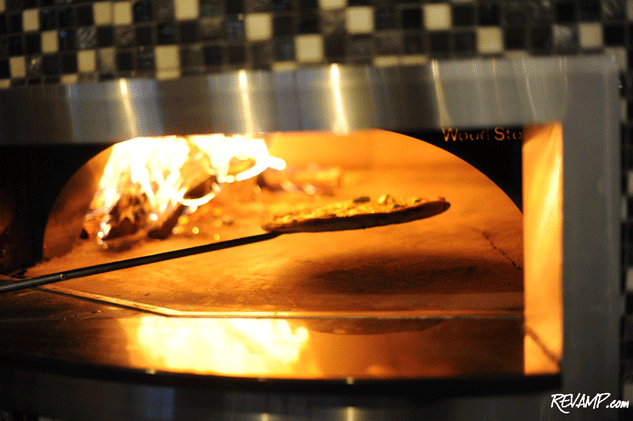 The wood-burning pizza oven is constantly in use.
Stealing focus away from the bar inside La Forchetta's main dining room is the restaurant's busy wood-burning pizza oven that serves-up a steady stream of artisanal Neapolitan pies.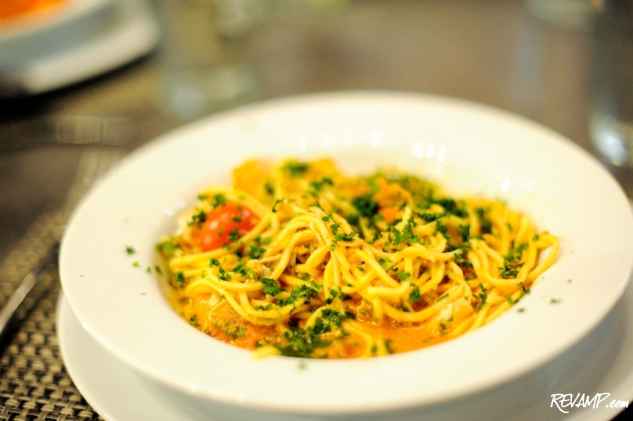 Homemade Pasta.
For those seeking perhaps a hearty pasta dish, however, a variety of homemade risotto, gnocchi, agnolotti, cavatelli, and tagliatelle dishes dot the menu – each topped with everything from a traditional Bolognese meat sauce to a more exotic butter, sage, and parmigiano reggiano coating.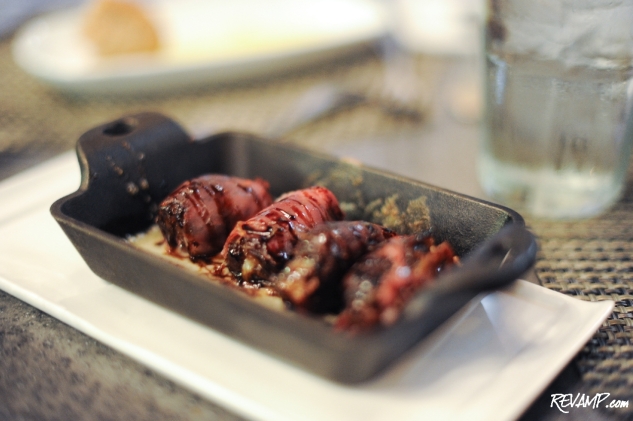 Prosciutto Wrapped around Gorgonzola Stuffed Imported Dates with a Honey-Balsamic Drizzle.
Small plates are equally varied, with homemade pickled vegetables and a roasted beet salad blending well with richer prosciutto-wrapped dates and pork belly starters.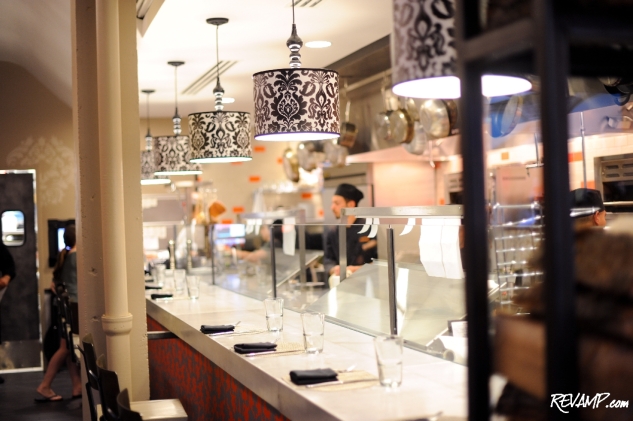 La Forchetta's exhibition kitchen.
The décor of La Forchetta is distinctly colorful and modern, with bright orange seating contrasting nicely with the white walls, art deco chandeliers, and panoramic windows. For those foodies seeking some prized facetime with the chef, a select row of seats lines the restaurant's 'exhibition kitchen' near the front entrance.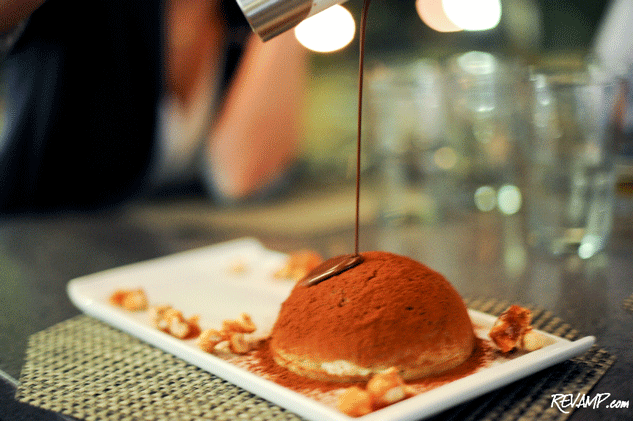 Hemisphere Tiramisu meant for sharing.
For both Donna and Cleveland Park, La Forchetta offers diners a welcome new flavorful start. We'll be back with neighborhood friend in tow.