NORTHWEST --
In anticipation of Saturday's
White House Correspondents' Association Dinner
, hundreds of celebrities have been filling the District's luxury hotels in the days leading up to the big event.
Photography by Vithaya Phongsavan.
Taking advantage of such a high profile influx, a variety of (relatively) small celebrations have popped-up around the city toasting virtually every worthy cause imaginable. One such event, co-hosted by
Lanmark Technology
and
ELLE
magazine, saw dozens of both locally and internationally recognizable celebrities come together to celebrate some of today's leading women in media.
Photography by Vithaya Phongsavan.
An annual event headlined by
The Creative Coalition
, the dinner saw everyone from Coalition President
Tim Daly
("Private Practice") to
Johnny Galecki
("The Big Bang Theory", "Roseanne") to
David Arquette
(the "Scream" series of movies, "Never Been Kissed") to
Omar Epps
("House") to
Rob Morrow
("Numb3rs", "Northern Exposure") to
Ginnifer Goodwin
"Once Upon a Time", "Big Love",
Walk the Line
) stop by.
Photography by Vithaya Phongsavan.
They were joined by a bevy of D.C.-based notables, including NBC4 news anchor
Angie Goff
,
Alex Wagner
of MSNBC's "NOW with Alex Wagner", and CBS Chief White House Correspondent
Norah O'Donnell
. Both Wagner and O'Donnell served as special guests for the night which also counted Lanmark Technology CEO
Lani Hay
and The Creative Coalition CEO
Robin Bronk
in attendance.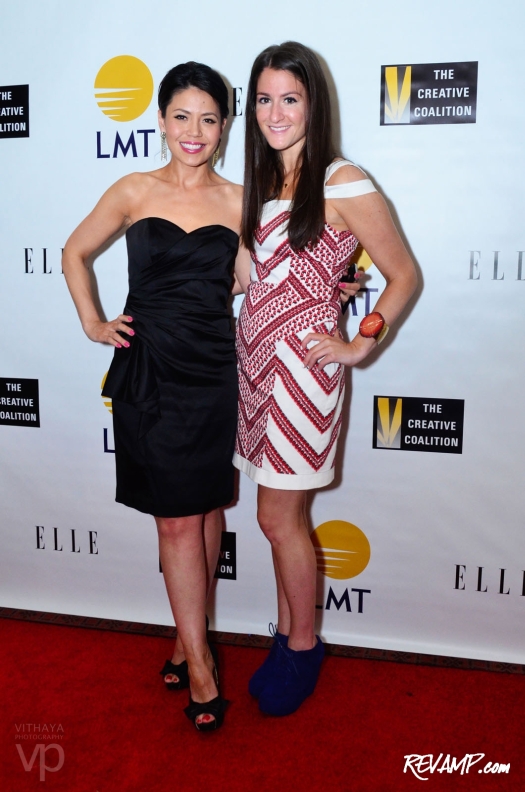 Photography by Vithaya Phongsavan.
All leading ladies to be sure!
Tags:
The Ritz-Carlton (Washington D.C.)