John Mayer and Buddy Guy jammed together on-stage for nearly 30 minutes at the 2012 GRAMMYs On The Hill Awards.
CAPITOL HILL --
Over a dozen sitting members of Congress, from both sides of the aisle, united on Wednesday evening in the pursuit of stronger intellectual property rights for artists, songwriters, and other music makers, at
The Recording Academy
's eleventh annual GRAMMYs On The Hill Awards.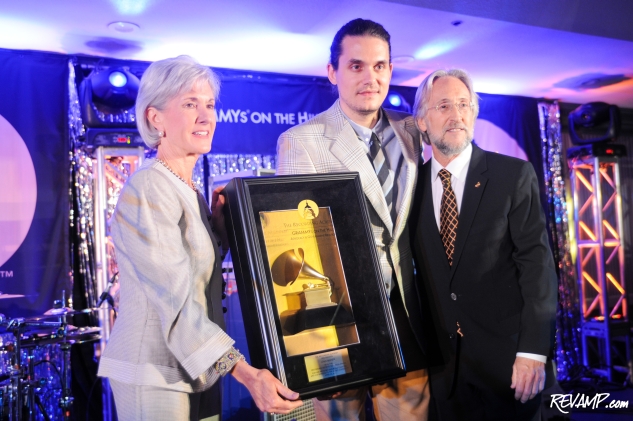 Secretary Kathleen Sebelius, John Mayer, and Recording Academy President/CEO Neil Portnow.
Returning to the grand ballroom of
The Liaison Capitol Hill
hotel for
another year
, yesterday's ceremony honored U.S.
Representative Howard Berman
(D-CA) and eight-time GRAMMY-winner
John Mayer
for their respective roles in advocating on behalf of the music community and leveraging the power of music to improve the lives of others.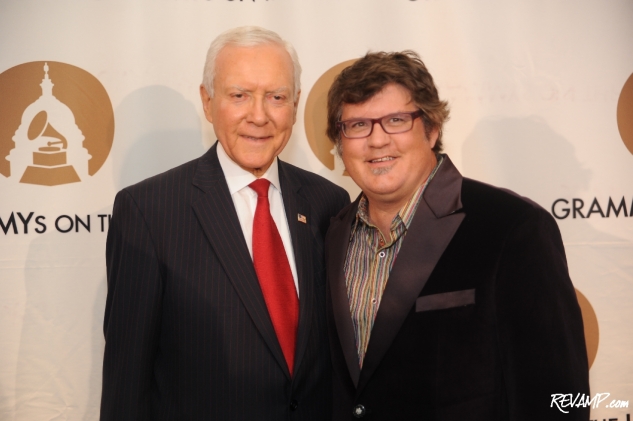 Senator Orrin Hatch, Monty Powell, and Anna Wilson (not pictured) collaborated on a song together for the night.
In addition to a sea of Congressional members, including
Senator Orrin Hatch
(R-UT),
Congresswoman Linda Sanchez
(D-CA),
Senator Frank Lautenberg
(D-NJ),
Congressman Hank Johnson
(D-GA), and
Congressman Joe Crowley
(D-NY), special guests for the occasion included Cheap Trick guitarist
Rick Nielsen
(who performed the National Anthem), Department of Health and Human Services
Secretary Kathleen Sebelius
, GRAMMY Award-winning producer
Jimmy Jam
, and event host
Luke Russert
.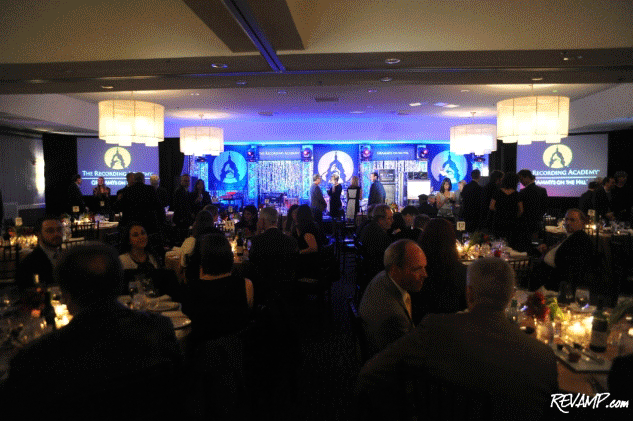 The evening struck the right chord between the serious and the humorous, with Congressman Berman even quipping that the title to the Mayer song 'Your Body Is A Wonderland' was the perfect way to describe how "the House feels about the Senate."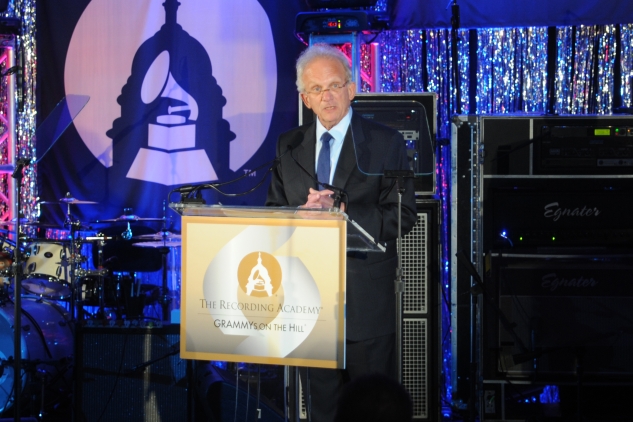 Congressman Howard Berman.
Yet it was Mayer who struck perhaps the most somber tone in his remarks concerning his experiences in working with returning combat veterans.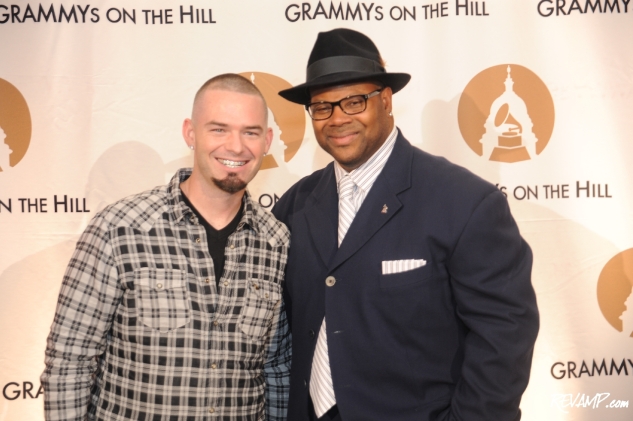 Paul Wall and Jimmy Jam.
The first and foremost goal of GRAMMYs On The Hill is to amplify the voice of music creators among national policy makers. And while the awards ceremony is perhaps the most glamorous part of the occasion, even more important is the day of advocacy that follows the event inside the walls of the Capitol itself.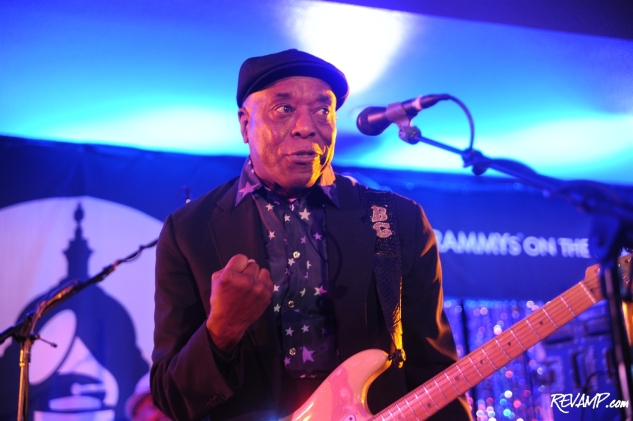 Buddy Guy.
But policymaking nevertheless was the last thing on the minds of guests yesterday, as soon as six-time GRAMMY-winner
Buddy Guy
took the stage for the event's closing performance. Accompanied by his backup band, he performed a nearly 10-minute set for the audience before asking Mayer to join him. And together, they then proceeded to carry-out a nearly 30 minute jam session, including a handful of guitar 'duals' (no winner emerged).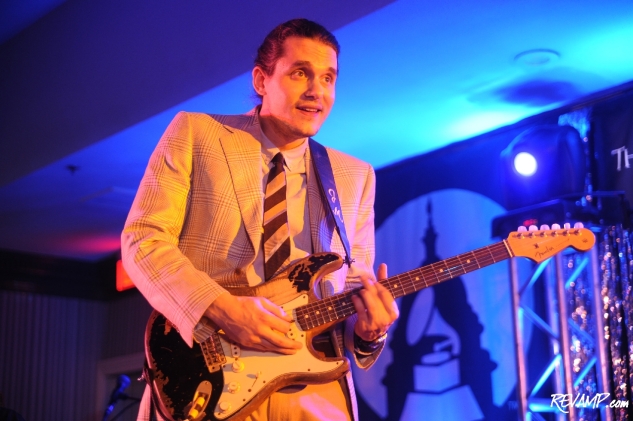 John Mayer.
Audible proof that the music community is indeed something worth fighting for!