MCLEAN, Va. --
Healthy skin took center stage on Tuesday evening, as a dozen or so of the Districtís newswomen (and a handful of supportive male colleagues) crowded
Kiehlís
gleaming new boutique at
Tysons Corner Center
for the locationís launch party.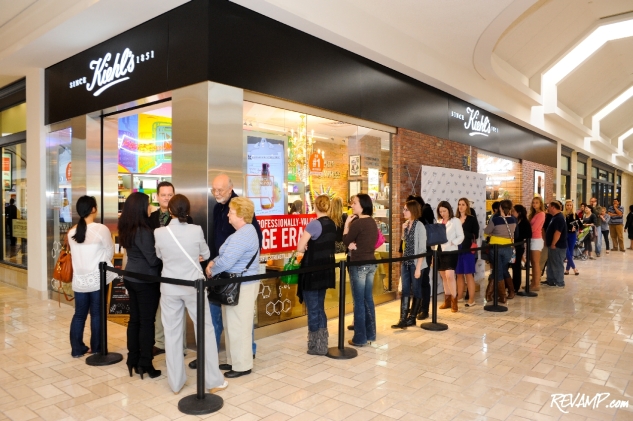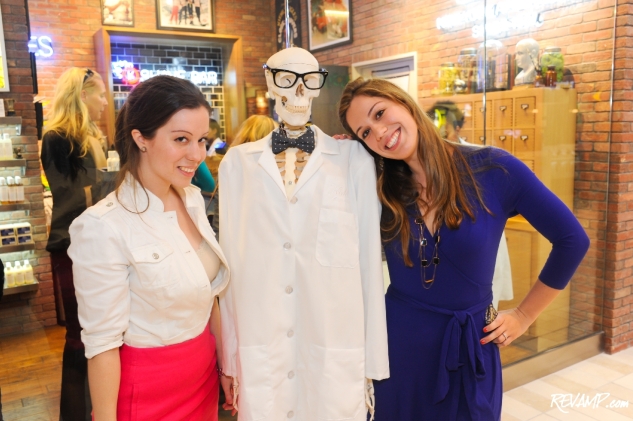 While the warmly lit store has been open for business now for several weeks already, yesterdayís crowded event nevertheless served as the official grand opening of the skincare retailerís latest area location.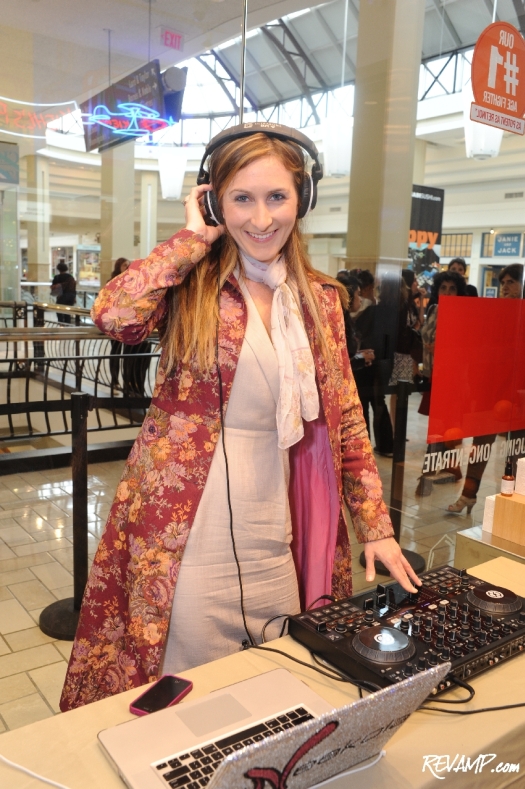 DJ Neekola spun the celebrationís soundtrack.
Approximately a hundred eager shoppers began lining-up just outside the cozy boutique during the mid-afternoon, as they patiently waited for the chance to browse Kiehlís much vaunted product line of moisturizers, cleansers, toners, serums, and balms (and the chance to score the swag bag full of goodies that was cheerfully gifted to early arrivals).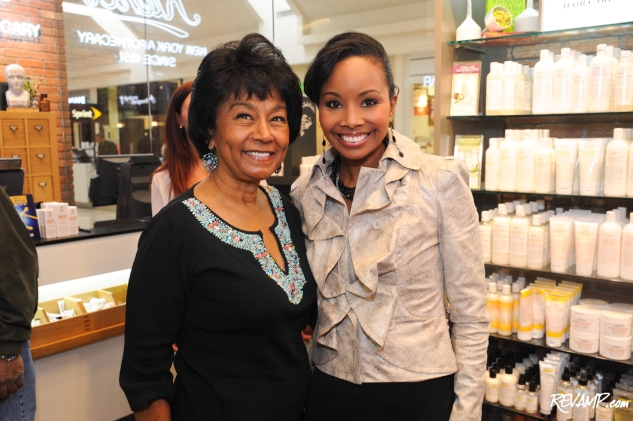 ABC7ís Cynne Simpson brought her mom!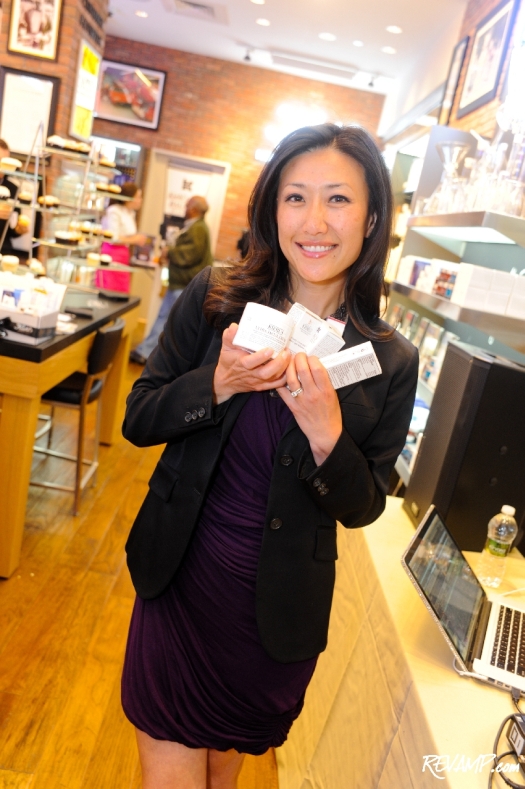 NBC4ís Eun Yang was already a devoted fan of the brand.
Lending their support to the celebration were well known D.C. news anchors
Angie Goff
,
Anita Brikman
,
Pamela Brown
,
Rebecca Cooper
,
Lesli Foster
,
Andrea Roane
,
Cynne Simpsons
, and
Eun Yang
, as part of their charity work with the annual
Newsbabes Bash for Breast Cancer
effort.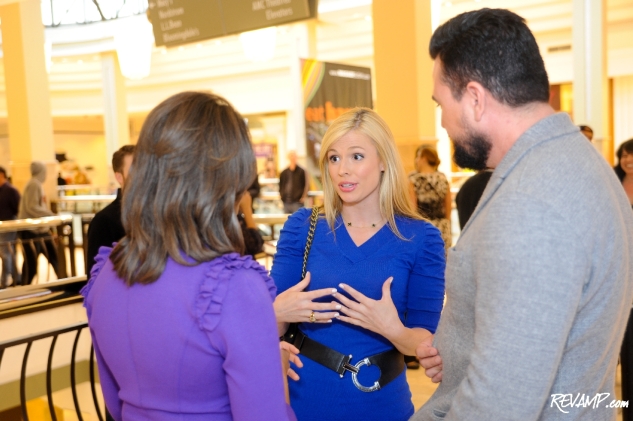 ABC7ís Pamela Brown chats with WUSA9ís Lesli Foster and Kiehlís President Chris Salgardo.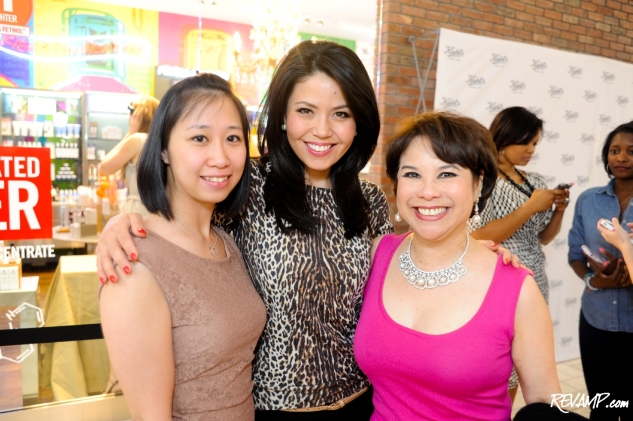 NBC4ís Angie Goff surrounded by fans.
Indeed, as a thank you for their support, Kiehlís President (and lifelong fan)
Chris Salgardo
presented the group with a generous $5,000 check benefiting the
GW Mammovan
(a traveling clinic that provides free breast cancer screenings to area residents who couldnít otherwise afford them).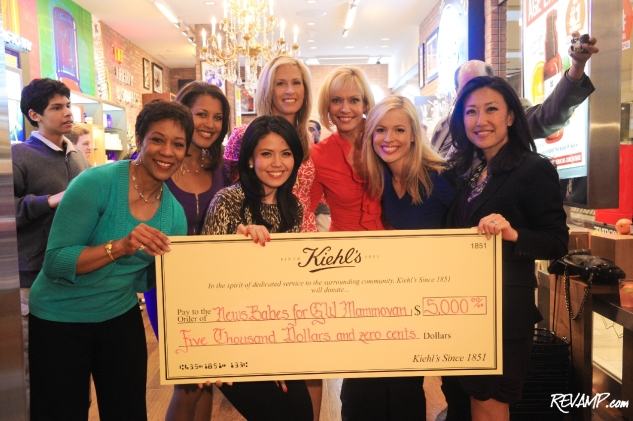 And Kiehlís customers also walked away winners after being provided the opportunity to meet and pose for photographs with some of their favorite area newscasters. One lucky attendee even won a prized $500 gift box, courtesy of the store, and lunch for two with a couple of the hosts!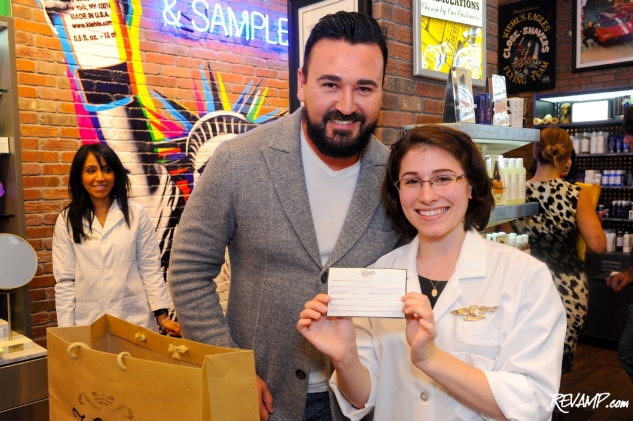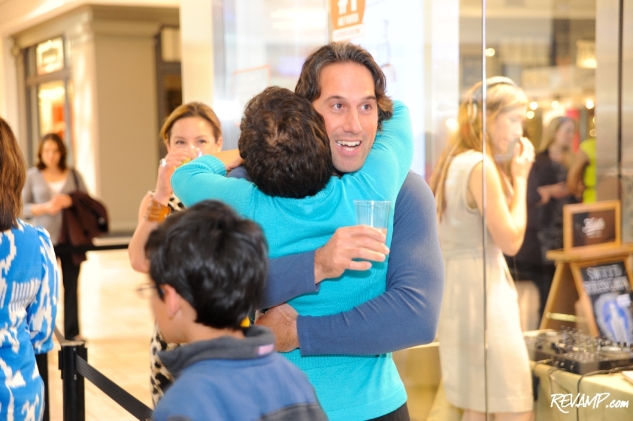 WUSA9ís Andrea Roane hugs a fan.
Between browsing the aisles and the occasional chat with a Ďnewsbabeí or two (or 12!), guests were also treated to chilled glasses of pink lemonade and a sumptuous spread of specially-branded
Georgetown Cupcakes
which had been donated by the D.C. culinary institution just for the occasion.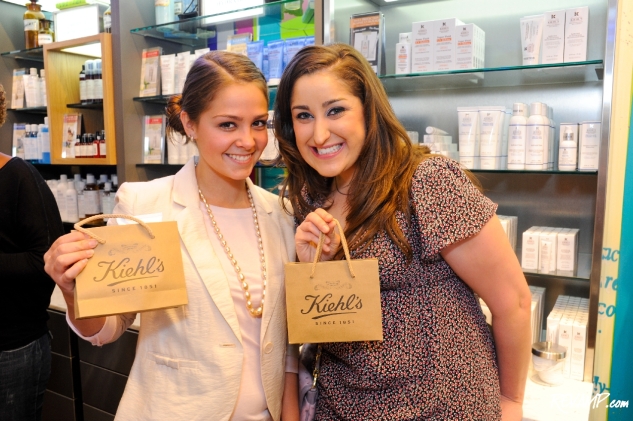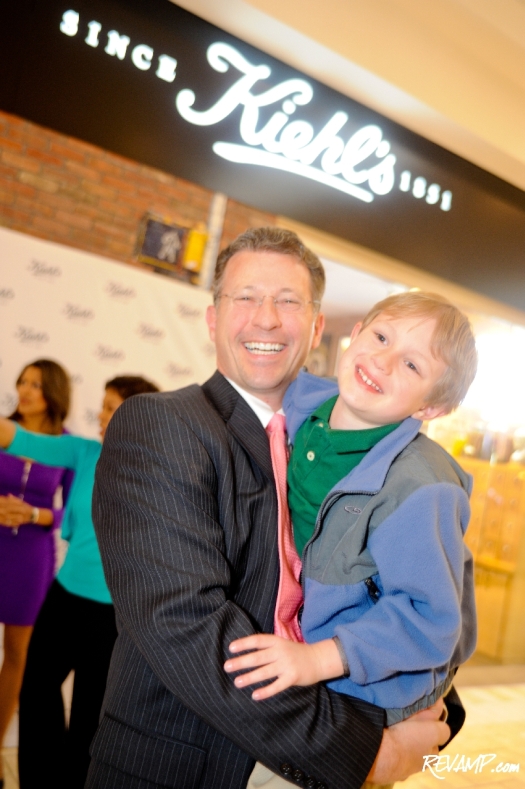 Sweet charity never looked so happy and healthy!