U STREET --
A gentle and wildly enthusiastic crowd, like a tree whispering its secrets in a breeze, packed a sold out
9:30 Club
on Friday night. Dressed in plaid, cowboy boots and apparel supporting Minnesota sports teams, they came to see
Trampled by Turtles
(TBT). TBT is a five piece indie bluegrass band from Duluth, MN, consisting of a guitar, bass, mandolin, banjo, and fiddle. Long popular in the world of bluegrass, TBT is starting to emerge as an easy introduction for many who are unfamiliar with the genre.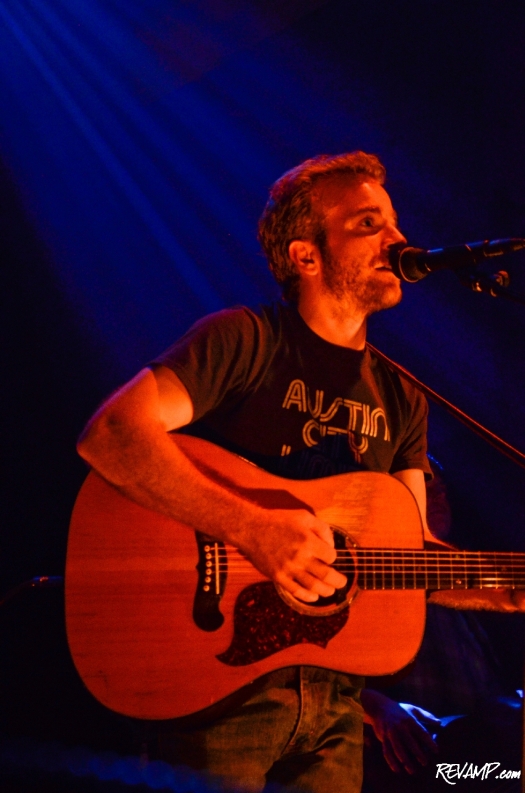 TBT recently dropped
Stars and Satellites
, their sixth and richest album, and played much of it during their April 20th show. They started with a soft introduction, opening with "Midnight on the Interstate." A song paced slower than some of their more recognizable work, but builds and climaxes when a fiddle erupts into a tantalizing fury. As the performance builds, songs like "Risk" and "Sorry" roar off the quartet's instruments at a pace that throws the crowd into fits of stomping, dancing and clapping. The dexterity featured by the members of Trampled By Turtles is rivaled by very few, bows and fingers, pluck and strike strings at breakneck speeds.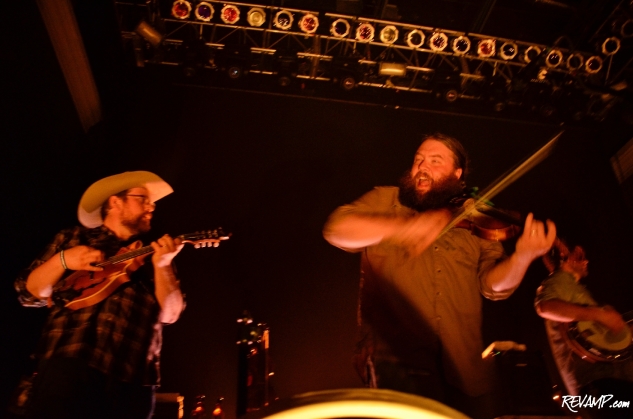 The show concluded with "Alone", the first single released from Stars and Satellites. The crowd nodded and swayed as the eerie sounding song of loss and the hardships of life on the road spread over the crowd. As the last notes dripped from the band's fingers, the crowd erupted into hoots, hollers, and savage applause. After only minutes, TBT reemerged for an encore. They rocked "The Weight" and "The Night They Drove Old Dixie Down" as the packed auditorium sang along to these timeless southern classics.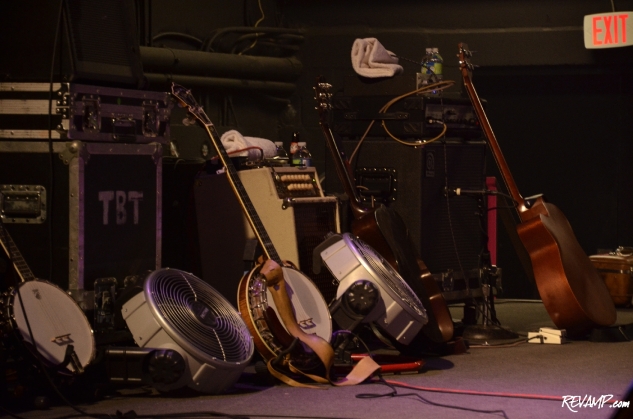 With the crowd filtering out, the band put their instruments away and made their way to the bar. They toasted to another successful show, poured Jameson shots, shook some hands, signed autographs, and boarded their tour bus bound for Baltimore.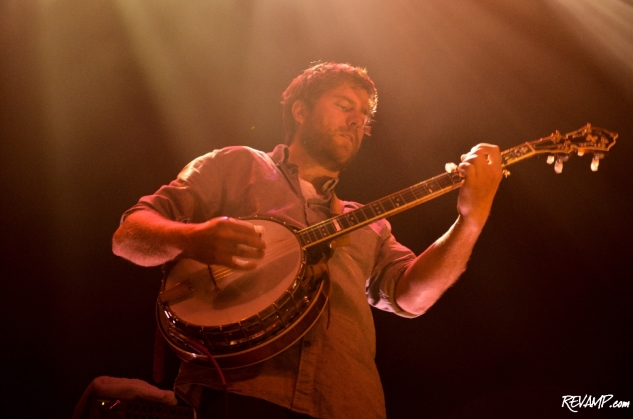 Whether TBT turns out to be stars or satellites is still up to the music astrologers, however, the ravenous consumption by the fans and TBT's bewilderingly raw performance, has echoes and glimpses of becoming the former.