2012 ARTINI Critics' Choice judges Gina Chersevani and Amanda McClements.
NORTHWEST --
Craft cocktail creativity came to the forefront of D.C. nightlife on Saturday evening, during the
Corcoran Gallery of Art
's signature annual 'ARTINI' celebration.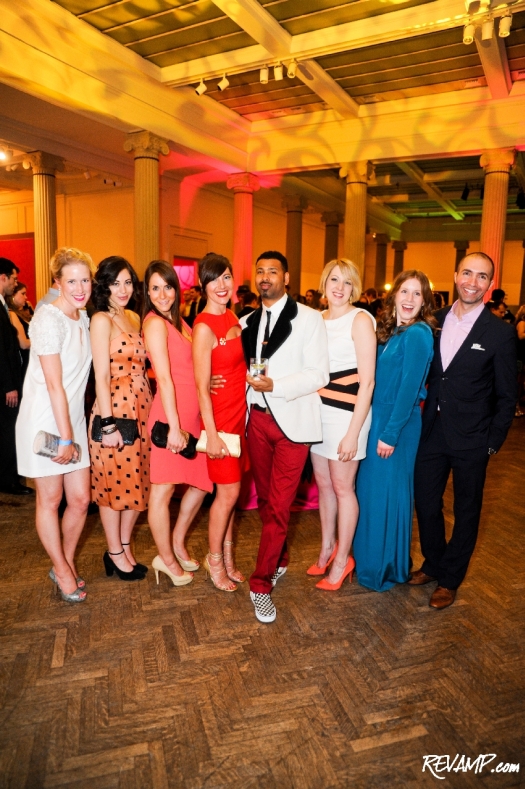 Hosted once a year by the non-profit's
1869 Society
, the event is equal parts party and cocktail competition.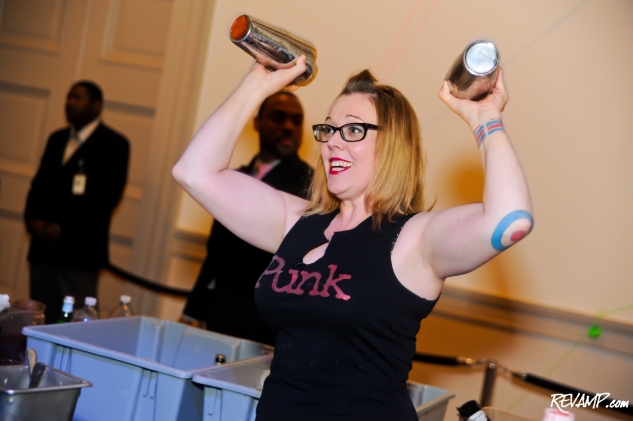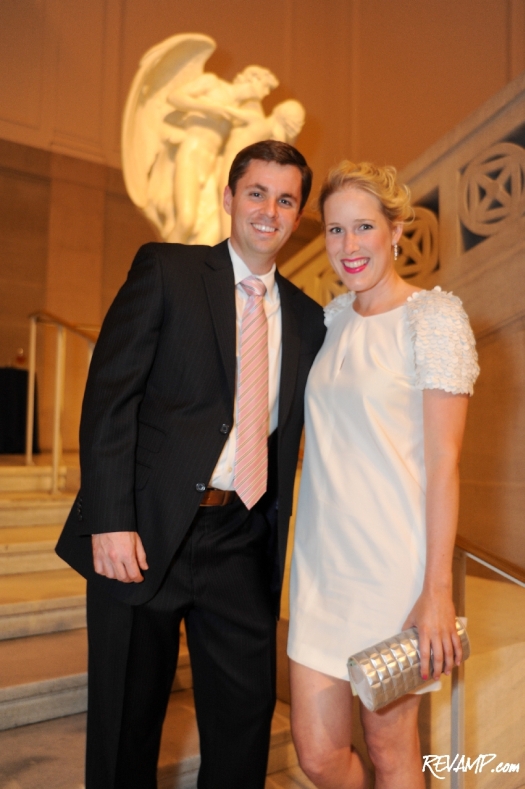 In the weeks preceding the always sold-out bash, a dozen or so of the city's top participating bars and cocktail lounges are invited to each create a unique libation inspired by one of the works of art that resides inside the Corcoran's fabled collection.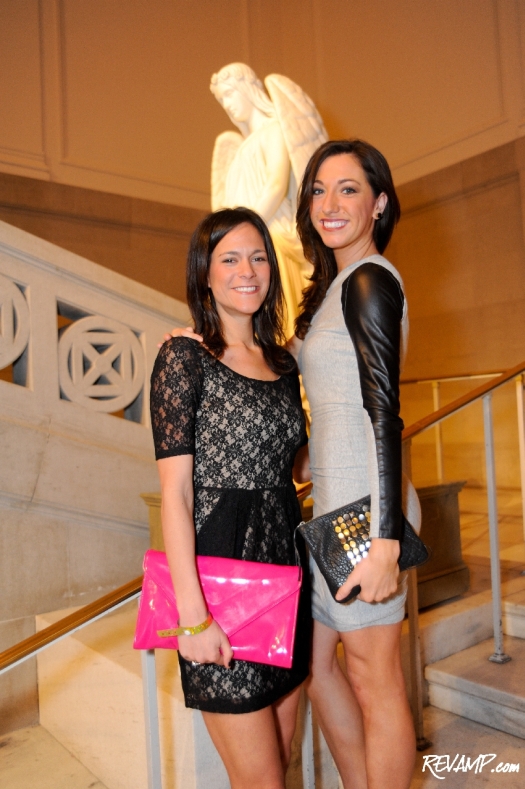 Washingtonians then have the opportunity to taste each artistically-inspired, custom cocktail during a series of 'feature nights' held prior to the ARTINI celebration.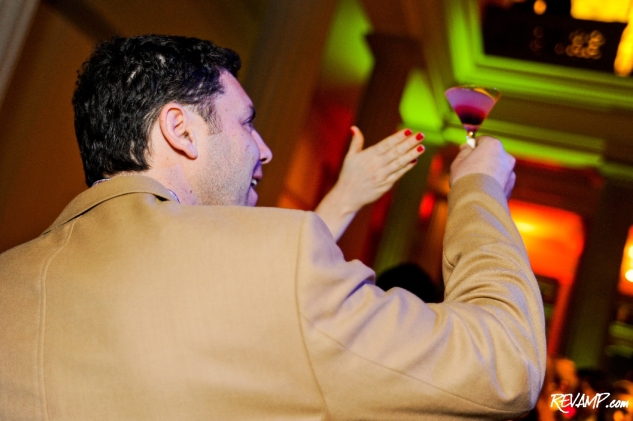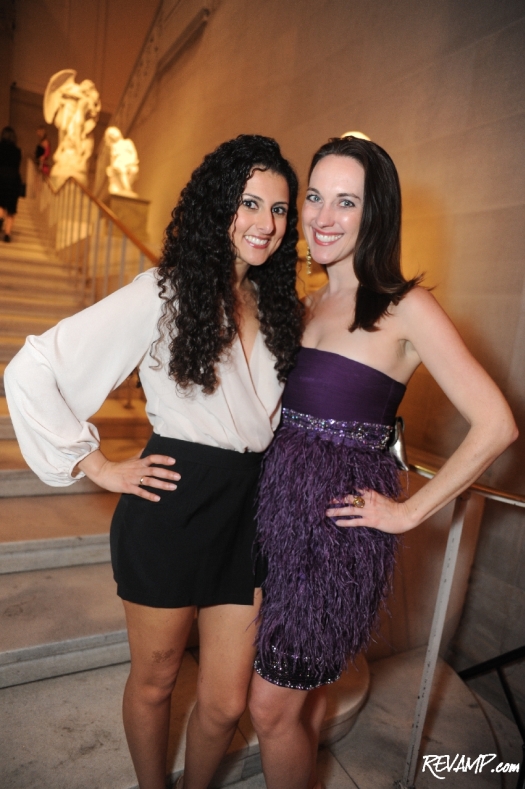 The two categories of competition for 2012, as they were the year before, were 'Fan Favorite' (a popular vote category that invited fans to vote for their favorite drink at
Washingtonian.com
) and 'Critics' Choice' (voted on by a panel of well-respected local judges).
Critics' Choice judge Gina Chersevani congratulates P.O.V's Joe Ambrose.
This year,
Ronald Flores
from
Art & Soul
on Capitol Hill, handily won the 'Fan Favorite' award with his 'Zeitgeist' ARTINI inspired by
Aaron Douglas
's
Into Bondage
work (1936, oil on canvas).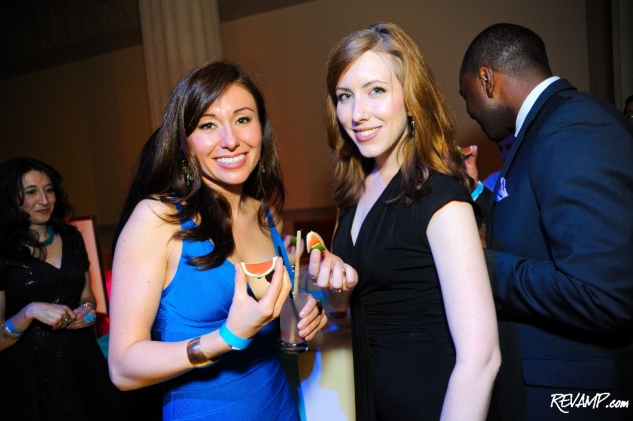 Simultaneously, it was
Joe Ambrose
from the
W, Washington D.C.
's popular P.O.V terrace and lounge overlooking the White House, who won over the Critics' Choice panel with his 'Theo's Flower' creation based on
Terry Winters
'
Theophrastus Garden 2
(1982, oil on linen).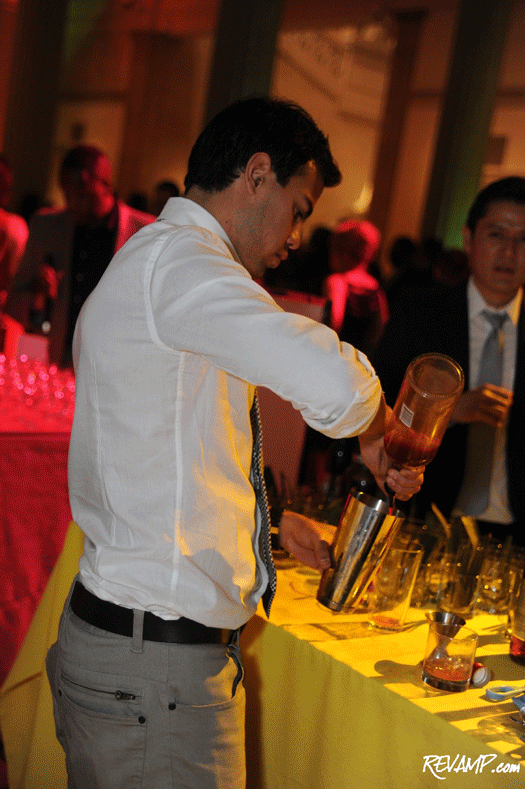 Art & Soul's Ronald Flores.
Cocktail triumph isn't new to Flores, however, with the mixologist
sweeping both categories
of the ARTINI competition in 2011.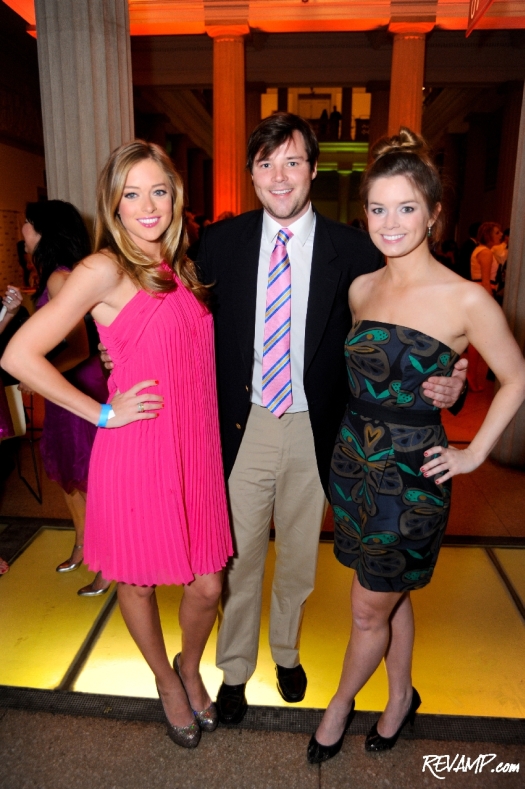 All proceeds earned from ARTINI are used to support
ArtReach
, the Corcoran's award-winning arts education program. The community-driven initiative is now celebrating its 20th anniversary this year.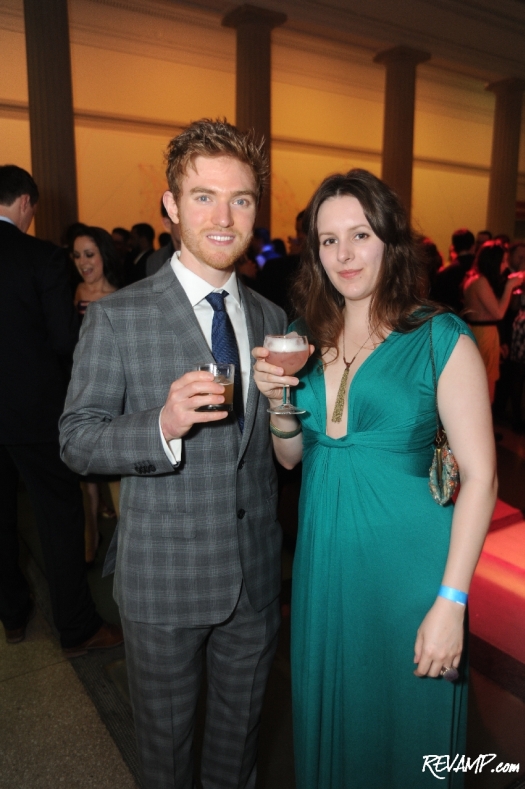 Cheers to that!