Photo: Robert S. Donovan / Flickr
WASHINGTON, D.C. --
What first started as a paltry $12 million jackpot has morphed into
a record $640 million haul
according to
USA Today
, thanks to the sudden influx of new ticket purchases over the past couple of days fueled by such a princely prize.
Always the helpful (read snarky) scamp, I thought about what exactly a Washingtonian winner could do with such a payday should you suddenly find yourself eclipsing
Lou Gehrig
, as the luckiest person on the face of the Earth.
Indeed, in order to win tonight's 9:59 p.m. drawing, you would have to be leprechaun lucky. You are 176 times more likely to be struck by lightning in your lifetime and close to four times more likely to be killed by fireworks this year (again, thanks
USA Today
for those dreary stats).
But should you buck the odds anyway, here's what you could do with your $324 million lump-sum, after-tax payout ($462 million pre-tax) in the District:
You and 49 of your friends (because no one likes a stingy lottery winner) could sup on the tasting menus of any of the city's top restaurants (think CityZen, Komi, Citronelle, Minibar, Rogue 24, Rasika, Fiola, etc.) every night for the next 88 years or so (including tip).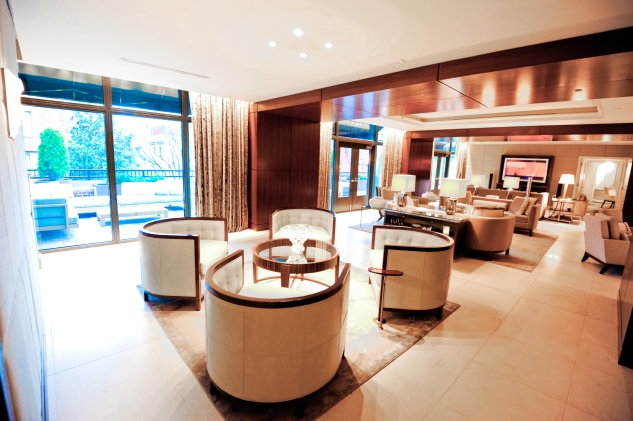 The living room inside the Royal Suite of the Georgetown Four Seasons.
You could call the Royal Suite of the Georgetown Four Seasons hotel (you know, the place heads of state and Oprah stay) home for the next 60 years ($15,000/night).


You could buy 432,000 floor seats to Madonna's upcoming September concerts at the Verizon Center.


You could buy Georgetown's Everymay Estate -- one of the District's priciest private residences at $22 million -- some 12 times over and still have plenty of money left over to pay the roughly $1.2 million in annual property taxes.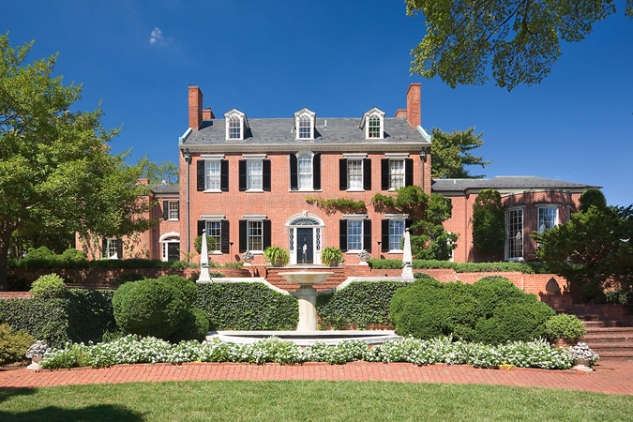 Historic Everymay Estate.
You could buy 324,000 of Serendipity 3's $1,000 'Golden Opulence' sundaes (provided you're not lactose intolerant).


At $14 a piece, you could splurge on 23,142,858 baked potatoes at Charlie Palmer (but you wouldn't have enough to cover tax and tip so be careful with your spud fetish).


If you borrowed another $4 million, you could buy the Washington Wizards basketball franchise, which Forbes recently appraised at about $328 million. Or just pay cash for the Los Angeles Clippers (ugh, I know).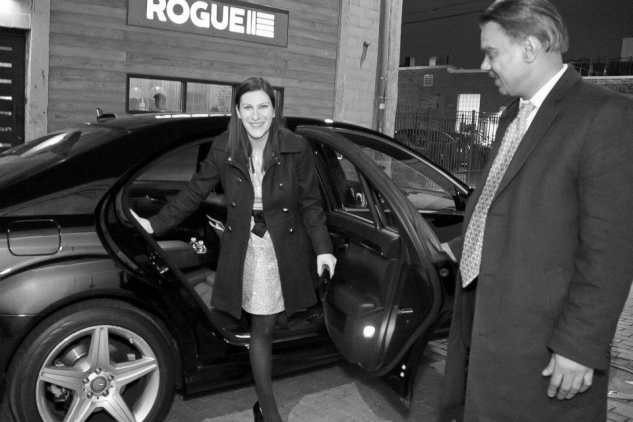 A happy Uber customer.
You could take an Uber to Baltimore and back every day, for about 3,000 years.


You could buy more than 1,600 seats aboard one of Richard Branson's Virgin Galactic spaceships (only 500 have been sold to date). The D.C. metro region is brimming with "accredited space agents" (seriously).


Of course, even with $324 million at your disposal, you still won't be able to buy unconditional love.
That's billionaire territory after all.