Fujiko Hara (center), the granddaughter of the Tokyo mayor who first gifted 3,020 cherry blossom trees to Washington, D.C. in 1912, honored the centennial anniversary of the occasion by planting a few new trees herself.
SOUTHWEST --
The original spirit of generosity and appreciation that was represented in Tokyo mayor
Ozaki Yukio Gakud
's gifting of the first Cherry Blossom trees to the District back in 1912 was rekindled on Monday afternoon, during an intimate reception held at the
Mandarin Oriental, Washington, D.C.
.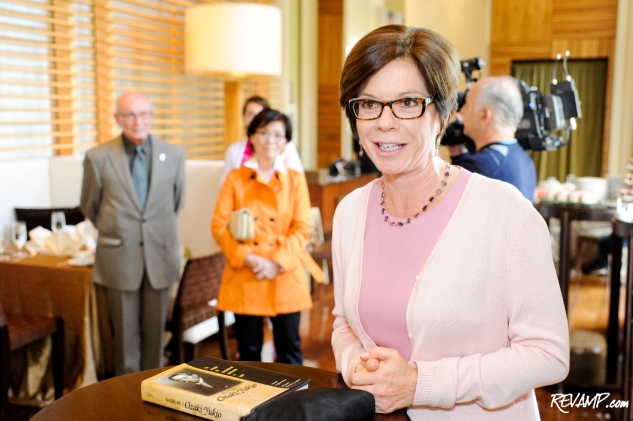 Before planting a handful of new Cherry trees amidst the hotel's tranquil garden bordering the Potomac,
Fujiko Hara
spoke briefly as to her grandfather's original motivation in presenting those 3,000-some (3,020 to be precise) flowering trees to the United States 100 years ago.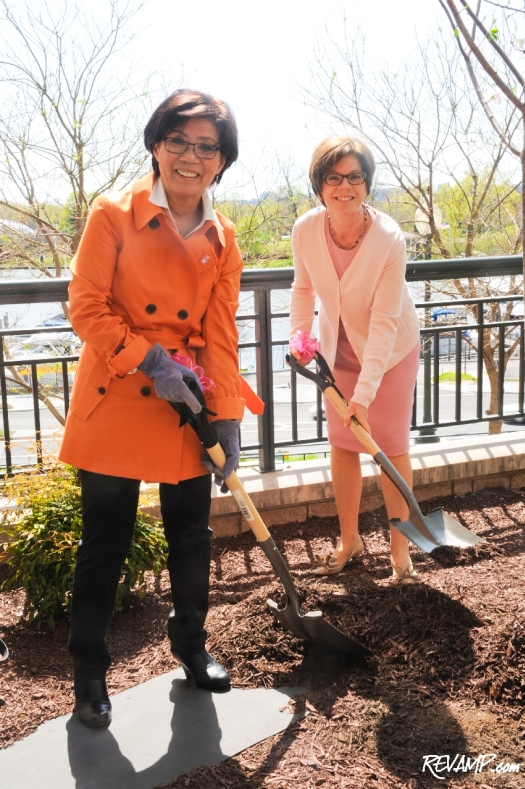 The occasion was made all the more memorable by the fact that just four years earlier, Hara's mother,
Yukika Sohma
, had stood in the same place before also herself planting a few trees in recognition of the beauty of the 'Sakura' tree and her family's commitment to peace and strong relations between Japan and the United States.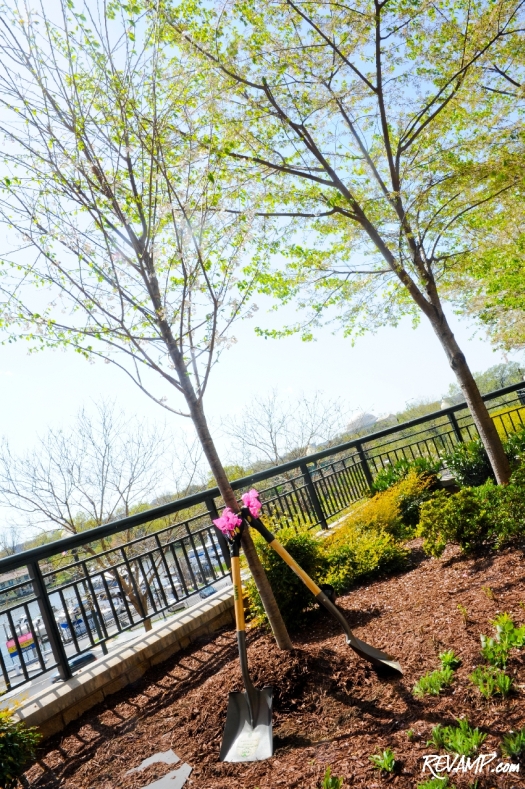 Hosting today's pink-tinged afternoon celebration was hotel General Manager
Amanda Hyndman
, who didn't flinch a bit before picking up a shovel to help Hara inside the garden, as a dozen or so guests (mostly D.C. government representatives) looked on.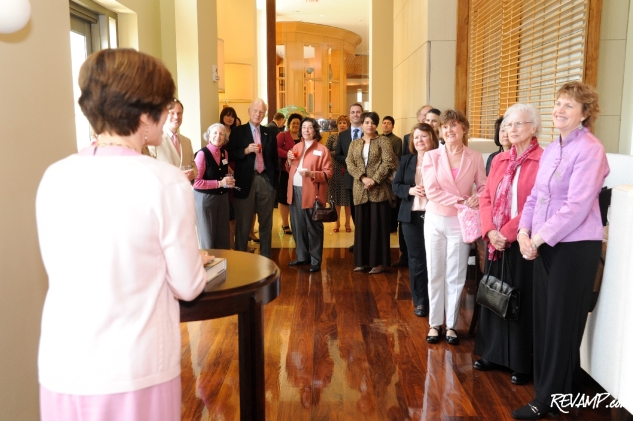 Afterward, attendees adjoined to the Mandarin's Empress Lounge, where a sumptuous tea had been prepared to fete the occasion – complete with cherry cocktails, cherry cupcakes, cherry tarts, and even cherry mousse cups.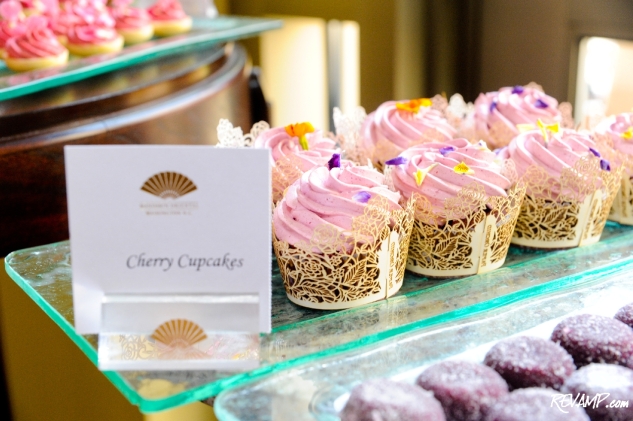 It just goes the show that planting seeds of friendship always yields sweet results.
Tags:
Mandarin Oriental, Washington, D.C.