NORTHWEST --
Standing across a football field from
Washington Redskins
tight end
Chris Cooley
is a pretty rare occasion. But standing across a pottery wheel from the record-breaking athlete is rarer still. Yet Washingtonians were treated to a live demonstration of Cooley's artistic ability and that of close to a dozen other D.C.-based artists on Saturday night, as part of the 2012 'Salon Party' hosted by
O'Neill Studios
.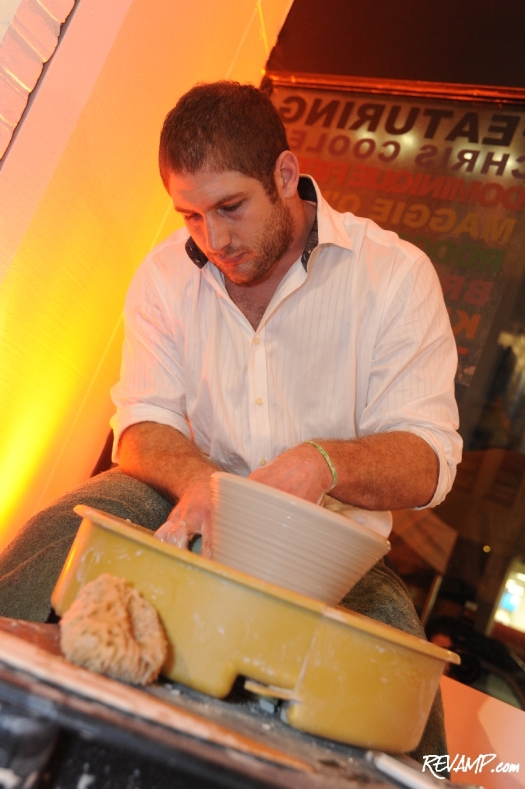 Equal parts celebration and charity fundraiser, the annual event invited guests to admire some 60+ original paintings, drawings, and sculptures – all the while enjoying brisk cocktails and savory bites from O'Neill Studios clients
Wooden Nickel Bar Company
(of Irish Whiskey Public House fame) and
Lincoln
.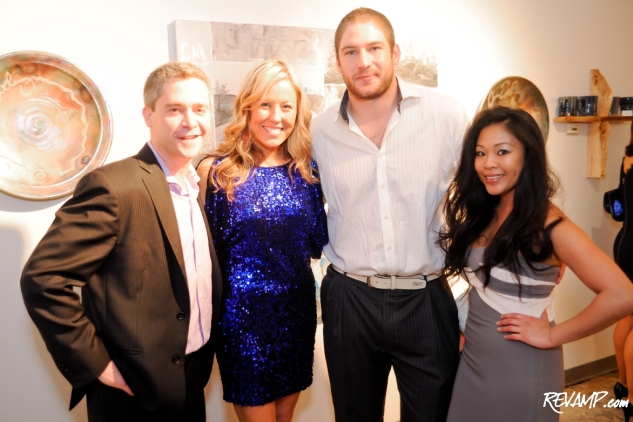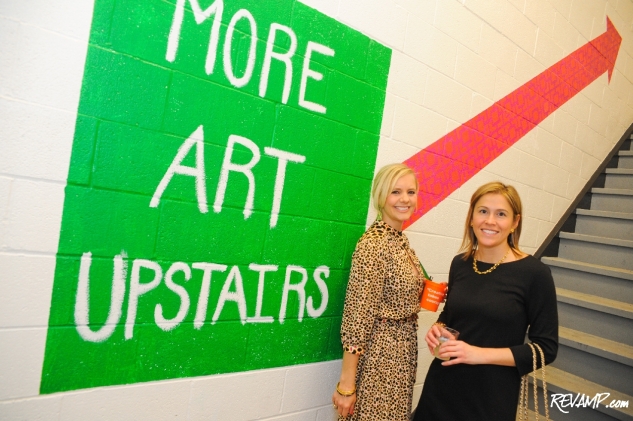 Now in its sixth year, the 2012 Salon Party was more crowded than ever as the all-evening event enveloped a soon-to-be-developed multistory commercial property on 20th Street.
DJ Big Des
kept the crowd flowing throughout the space, with the occasional stop to admire a live painting or sculpting session, make a purchase of one of the works on display or chat with one of the participating artists.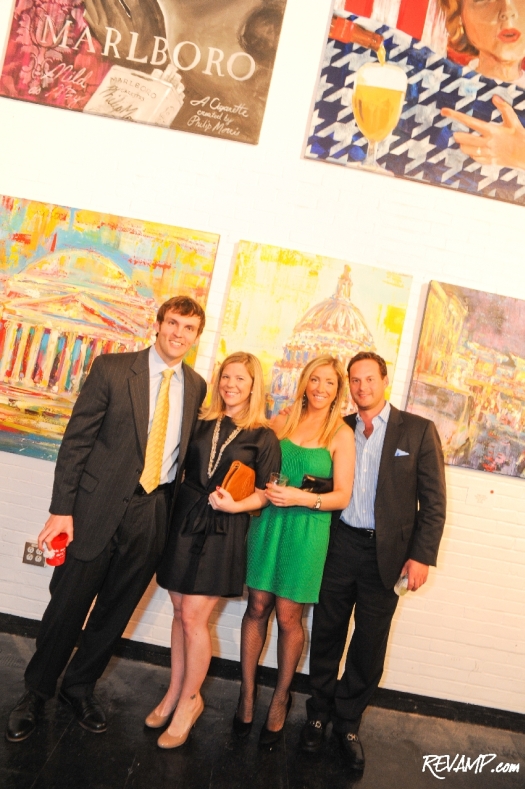 Everyone from
Dominique Fierro
,
Rodger Schultz
,
Brittany Sims
,
Karen Suderman
, and
Tina Palmer
was represented, although it was clearly a collaborative live art demonstration by host
Maggie O'Neill
and Cooley midway through the event that drew the most amount of attention.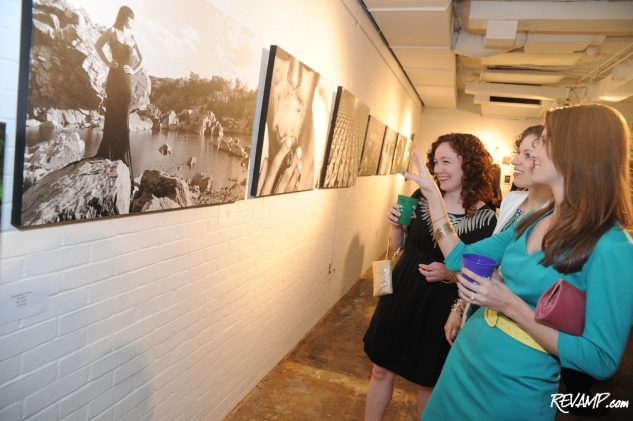 Proceeds from the evening benefited the
Research Down Syndrome
non-profit foundation, which supports biomedical therapies to treat the cognitive impairment of people of all ages with the genetic condition.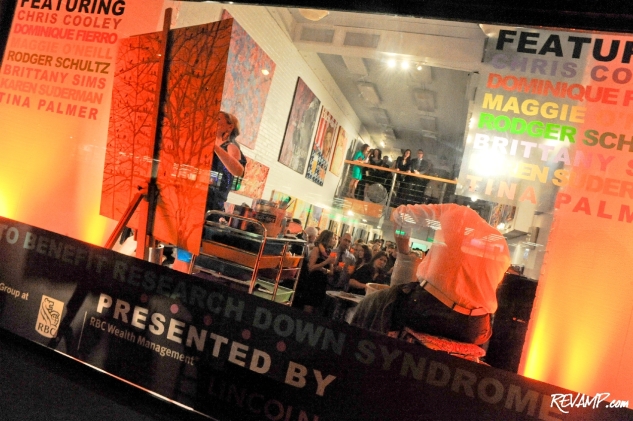 Finally, a great modern day salon! At night…
Tags:
Irish Whiskey Public House
Lincoln Restaurant