Chef Jose Andres' Pepe food truck is the first of a planned fleet of gourmet meals-on-wheels eateries.
WASHINGTON, D.C. --
Not content with letting hungry customers simply come to him (or rather the half-dozen or so restaurants he owns around the country), famed D.C. chef-turned-restaurateur
Jose Andres
took the lid off of his latest foodie establishment on Monday morning, in the form of a gleaming new food truck dubbed 'Pepe'.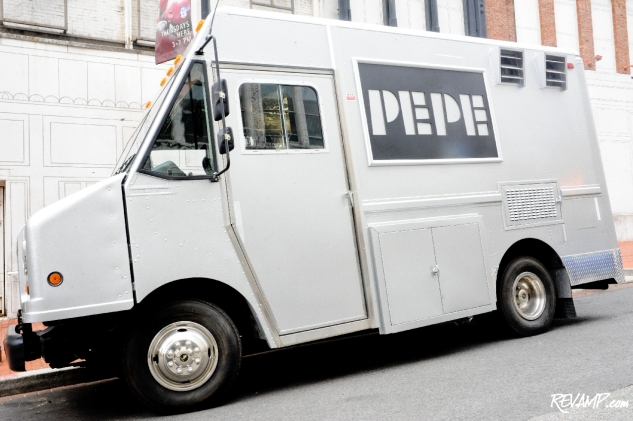 The
long rumored
arrival of the gourmet meals-on-wheels will finally open to the Washington public in the coming days (eager eaters should check
@pepefoodtruck
on Twitter or its corresponding
Facebook page
for dates and locations), with a decidedly Spanish-influenced menu.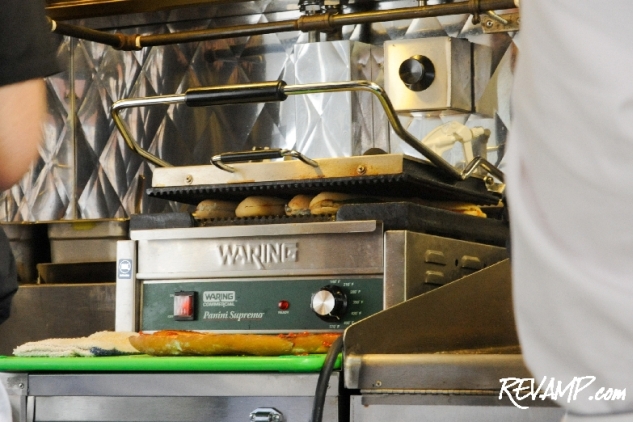 Sandwiches, such as a 'Spanish Grilled Cheese' (Manchego, Murcia, Valdeon, Membrillo and fresh goat cheese) or a 'Futbol Club Barcelona' (thinly sliced chicken, bacon, lettuce, tomato, and shallot mayo), comprise the bulk of the menu, with chicken noodle soup and chocolate and hazelnut ice cream flautas serving as welcome accompaniments.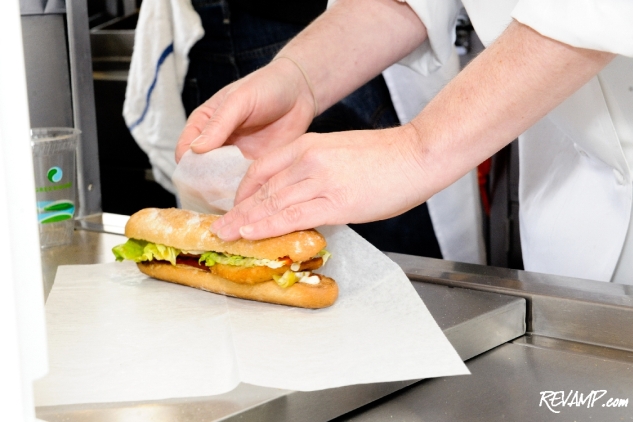 And while Pepe will proudly pour you a tall glass of sangria or 'Pepe Tonic' (Andres' take on a gin and tonic drink), the beverages will lack the alcoholic kick normally associated with such namesakes.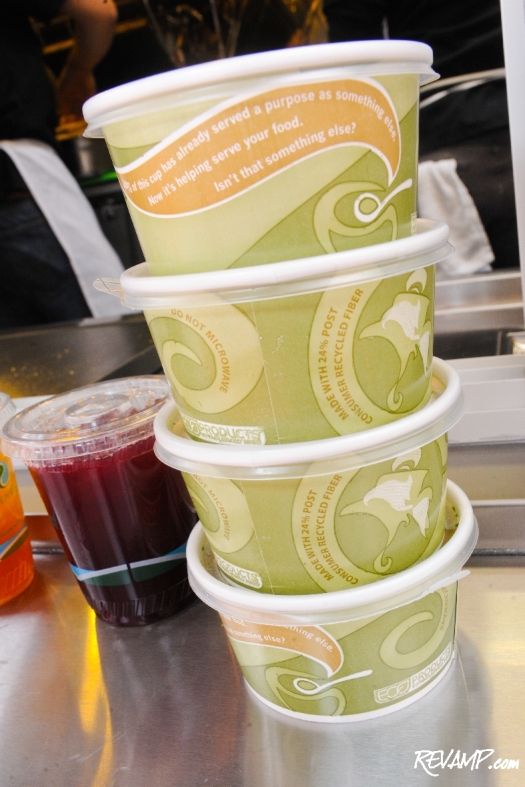 Tall bowls of chicken noodle soup.
But gourmet eats on the go don't necessarily come cheap. While most menu items are priced at $10 or less, the $20 'Pepito de Iberico' (seared Iberico pork and Serrano ham with roasted green peppers, caramelized onions and alioli) will surely raise eyebrows in addition to taste buds.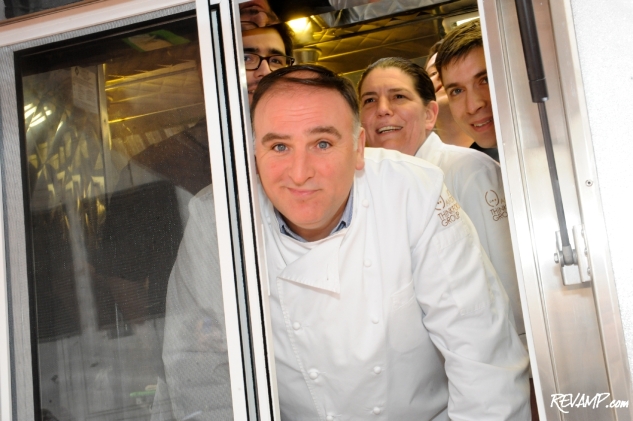 That's Pepe for you… Always one or two tricks up his sleeve!