From now until March 31st, the W, Washington D.C. will showcase an exclusive exhibit featuring the prints of iconic rock photographer Mick Rock.
NORTHWEST --
Up-and-coming indie pop band
Fitz and The Tantrums
literally rocked the
W Washington D.C.
on Thursday evening, in celebration of a month-long exclusive rock photography exhibit at the hotel by
Mick Rock
.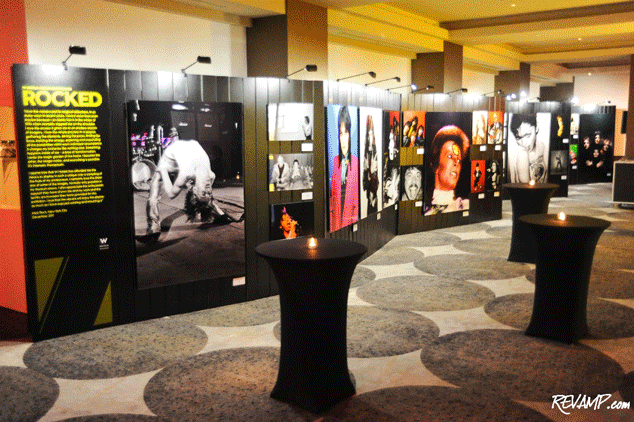 Often referred to as "the man who shot the seventies," Rock is the legendary shutterbug responsible for hundreds of the music industry's most iconic photographs, including the album covers for Queen's
Queen II
and Iggy and the Stooges'
Raw Power
releases. From now until March 31st, dozens of his photographs will be showcased on the ground floor level of the hotel, inside the W's sprawling and colorful 'Living Room' area.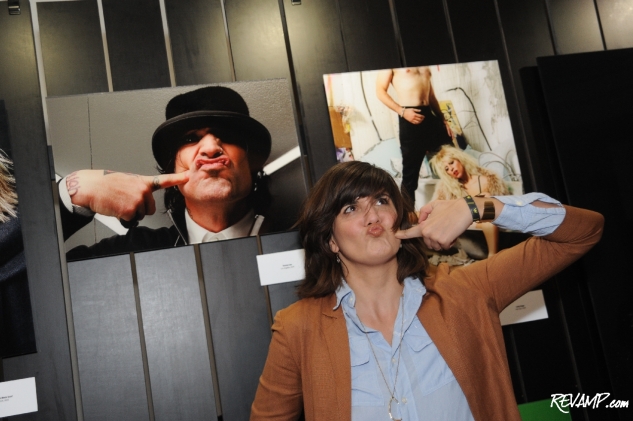 BrightestYoungThings' Svetlana Legetic rocks a pose!
Yesterday, the White House-adjacent hotel was bustling with activity from the early morning hours, as Rock kicked-off the day with a closed photo shoot of the band members from Fitz and The Tantrums. As the official photographer for the W Hotel's worldwide 'Symmetry' music compilation series (which features 'Fitz') for the past few years, he has been able to integrate contemporary artists -- such as
Janelle Monae
,
Cee Lo Green
, and
Ellie Goulding
-- into his storied portfolio, which spans more than 40 years and counts the likes of
David Bowie
,
Madonna
,
Lady Gaga
,
Bob Marley
,
Lou Reed
, and
Bono
as subjects.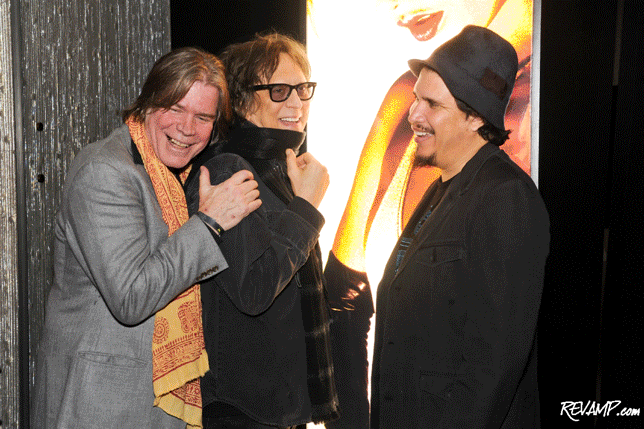 Last night's bash began in earnest at 6:00p.m., when the hotel opened its doors for an exclusive VIP gallery reception with the artist. Spotted mingling with Rock, W Hotel Global Music Director
Michaelangelo L'Acqua
, and hotel General Manager
Ed Baten
was a diverse group of Washington tastemakers from virtually all walks of life, including business, media, politics, fashion, and the arts.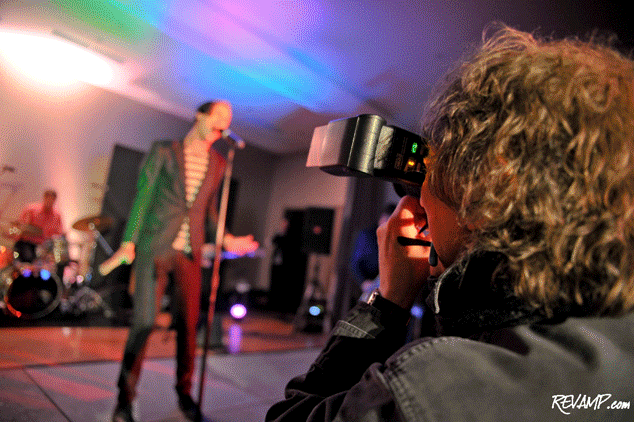 At 8:00p.m., still hundreds more of the hotel's friends spilled into the W's cavernous underground ballroom for a 90-minute live performance by Fitz and The Tantrums, followed by an equally lively post-show DJ set by
Rob Garza
and
Eric Hilton
of
Thievery Corporation
fame.
Rock's photography exhibits have circled the globe numerous times over the years and received glowing reviews at each stop along the way. His 186-print retrospective exhibition at the Tokyo Metropolitan Museum of Photography in 2003 was labeled "one of the finest collections of pop art to ever reach these shores" by local media. And his 2009
Kate Moss
exhibition in Amsterdam was praised as "hot, sexy, totally rock 'n' roll, and probably truer to the real spirit of the Divine Ms. Moss than any other photos ever taken of her." Rock has also had major exhibitions in London, New York, Berlin, Oslo, and San Francisco, with artists clamoring for the opportunity to work with him.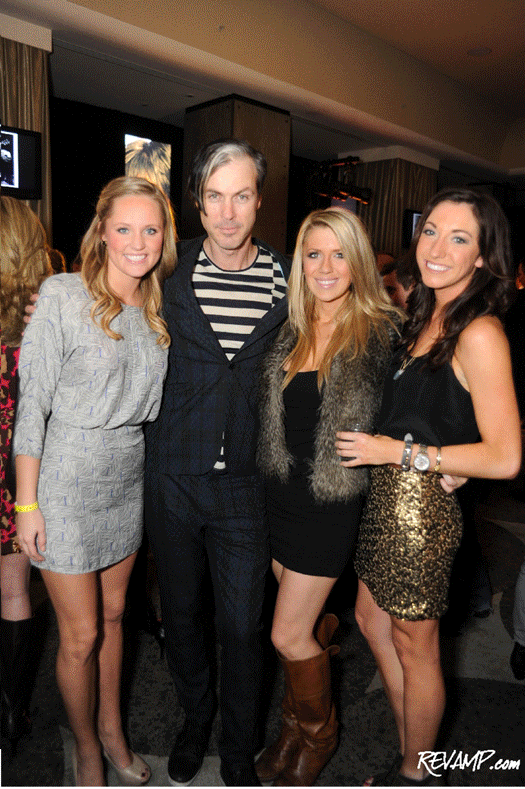 Indeed, when musing about which modern day musician he would most like to work with moving forward, Rock easily proffered Grammy Award-winning
Beyonce
as a desirable future collaborator.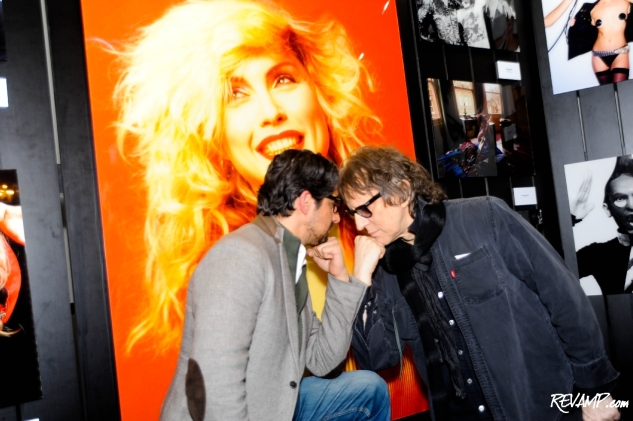 W Hotel Global Music Director Michaelangelo L'Acqua and Mick Rock.
Rock on Mick. Rock on…