HOT 99.5's Samy K, Erick V., Sarah Fraser, and Rob Kruz.
U STREET CORRIDOR --
With a trail of colorful balloons leading the way, dozens of happy revelers climbed the two stories to
Lost Society
's prized rooftop deck on Saturday evening, for a private birthday celebration held in honor of popular radio and television personality
Sarah Fraser
.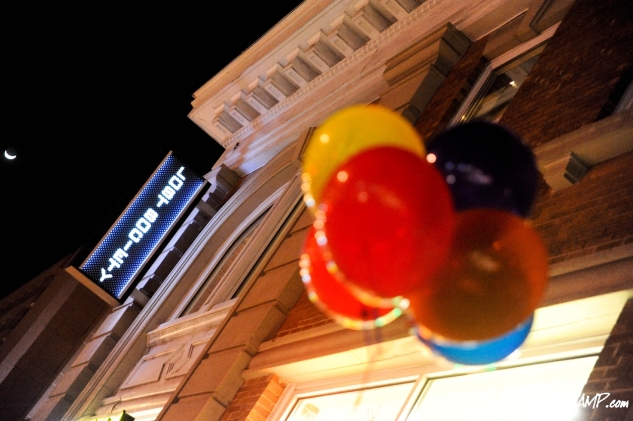 Fraser's self-described "21st… 28th… ok, 30th" birthday bash, the weekend party soon found itself crowded with friends, family (brother
Seth
, mom
Alicia
, and stepfather
Andy
were all in attendance), and, of course, plenty of on-air talent.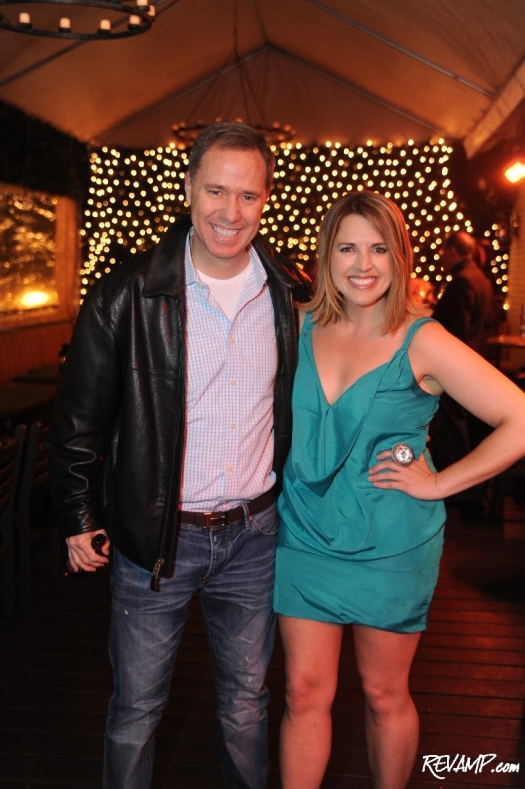 NBC4 news anchor Jim Handly and Sarah Fraser.
While the eponymous face behind nationally-syndicated
The Kane Show
(on which Fraser can be heard each weekday morning by Washingtonians) was unable to attend due to a nasty cold, everyone from fellow
HOT 99.5
radio stars
Samy K
,
Erick Villegas
, and
Rob Kruz
to
NBC4
news anchor
Jim Handly
and
ABC7
news anchor
Steve Chenevey
turned-out to toast the 'Fraz'.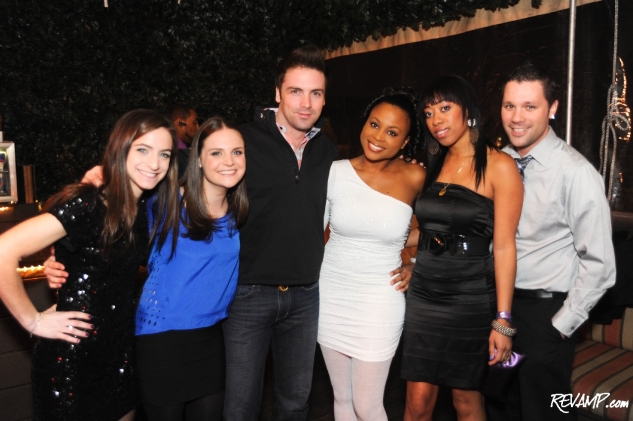 With platters of Lost Society's savory hors d'oeuvres and celebratory
Georgetown Cupcakes
providing the night's fuel, guests supped and sipped well into the crescent moon-filled night.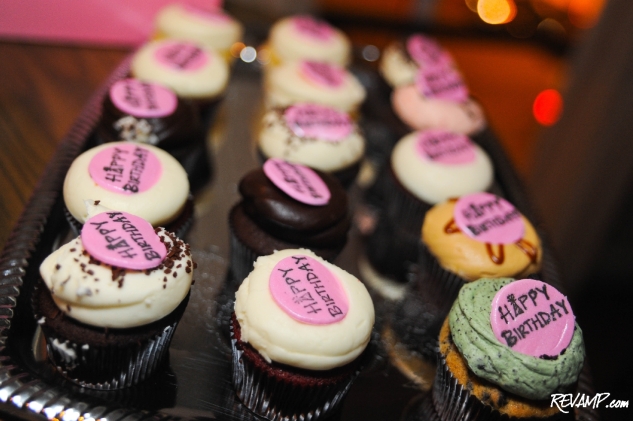 In addition to her role on The Kane Show, Fraser has endeared herself to fans through a variety of other outlets, including her own mid-morning HOT 99.5 program (The Sarah Show), guest stints on FOX5's 'Glee Chat' and 'Idol Chat' segments, and as the in-game co-host for the
Washington Nationals
.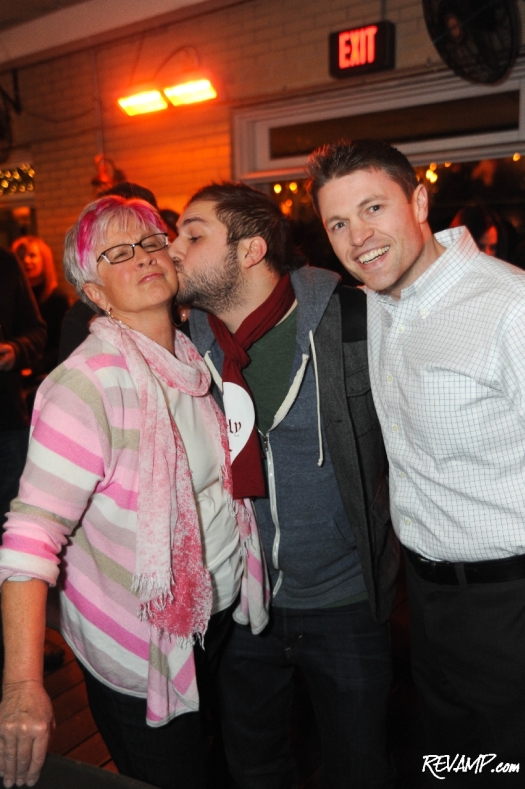 Samy K cozies-up to Sarah Fraser's mom and brother.
Happy birthday Sarah!