NORTHWEST --
Washington's Mardi Gras celebrations received a colorful jolt of fashionable and floral energy on Tuesday evening, as the locally-based fashion and beauty blogging group known as CapFABB celebrated its one year birthday at
Cities Restaurant & Lounge
.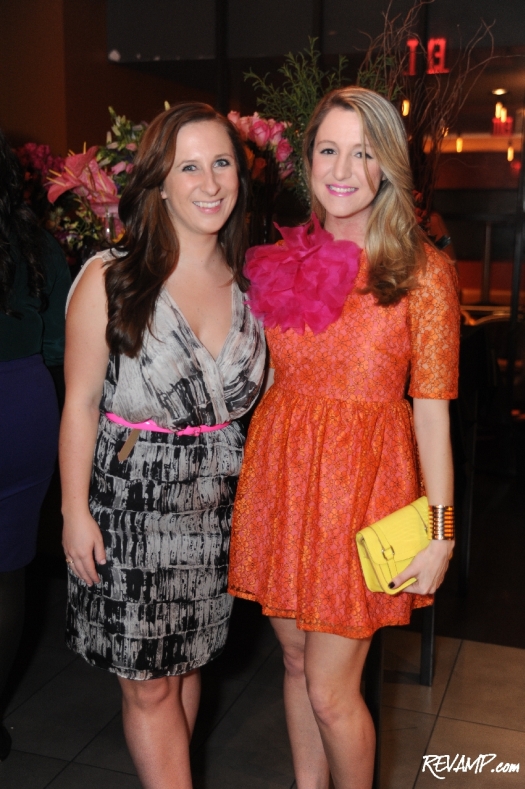 CapFABB Co-Founders Liz Fassbender and Lacey Maffettone.
Hosted by subscription-based luxury flower delivery service
H.BLOOM
, last night's festivities invited members to put on their 'favorite cocktail dress' for the by invitation-only, stylish soiree.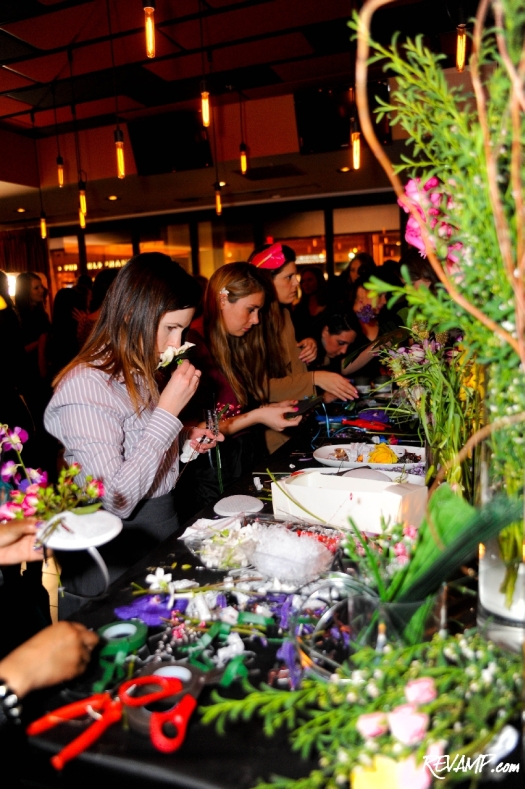 Guest sipped tall glasses of champagne and topical specialty cocktails, such as the 'Wall Flower' (Don Julio, St. Germaine, lime juice, agave nectar cilantro, Habanero syrup) or 'Cities Sangria' (white wine, St. Germaine, Schnapps, Dekuyper Peach, fresh berries), while catching-up and trading style and beauty news. Indeed, this month's Mercedes-Benz Fashion Week was a particularly popular subject.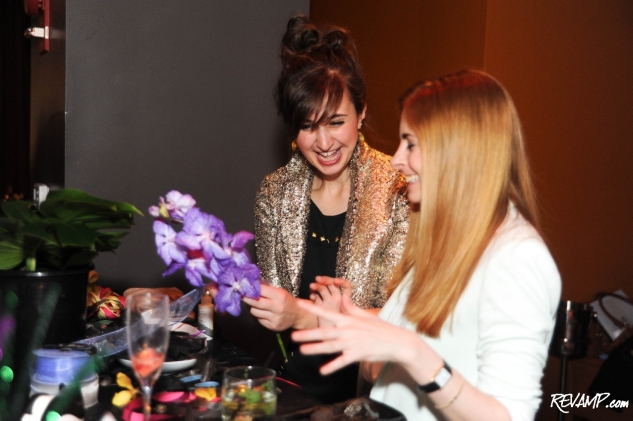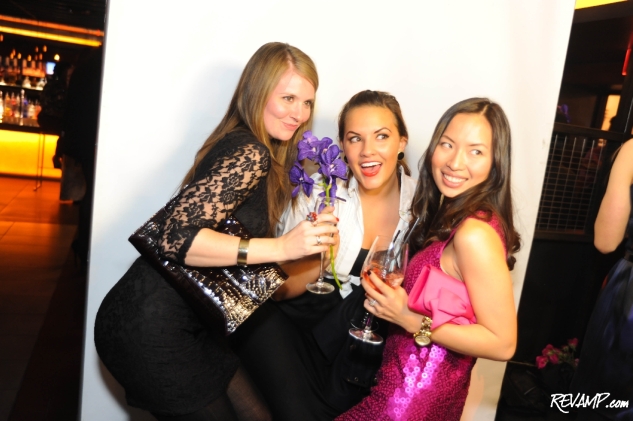 Of course, this being an H.BLOOM party, there were actually two bars setup for the occasion. While the first was earmarked for drinks, the second -- a special 'Bud Bar' -- provided attendees with all of the ingredients needed to design their own floral arrangements. They were then encouraged to have their pictures taken with their newly-created accessories inside a dedicated photo booth.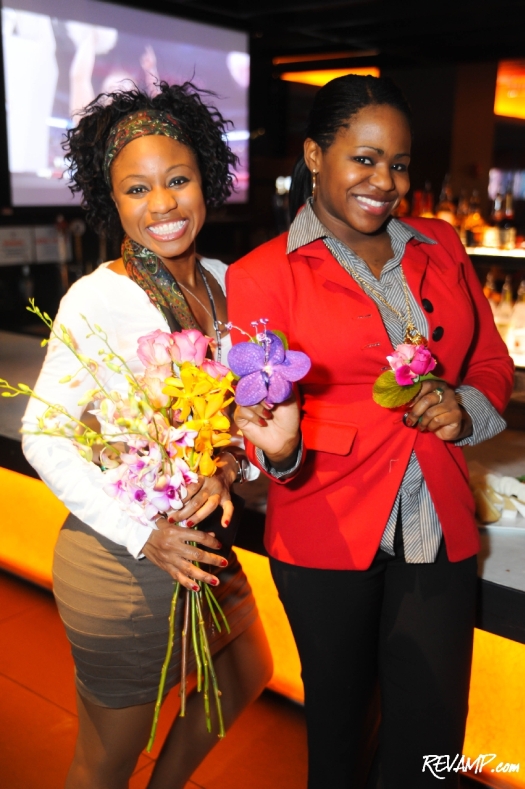 Founded as an informal Google Group in February of 2011, CapFABB (Capital Area Fashion and Beauty Bloggers) has quickly grown into a self-described 'vibrant and eclectic mix' of area writers and photographers. The organization now counts more than 350 members from the District, Virginia, and Maryland.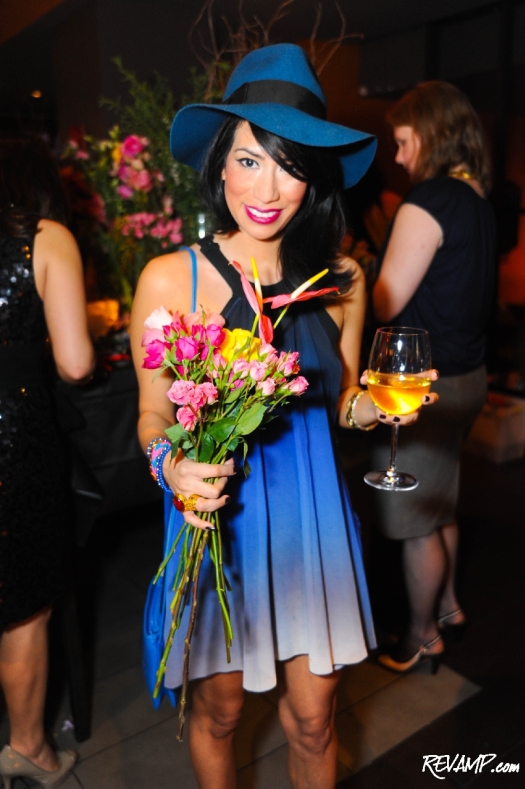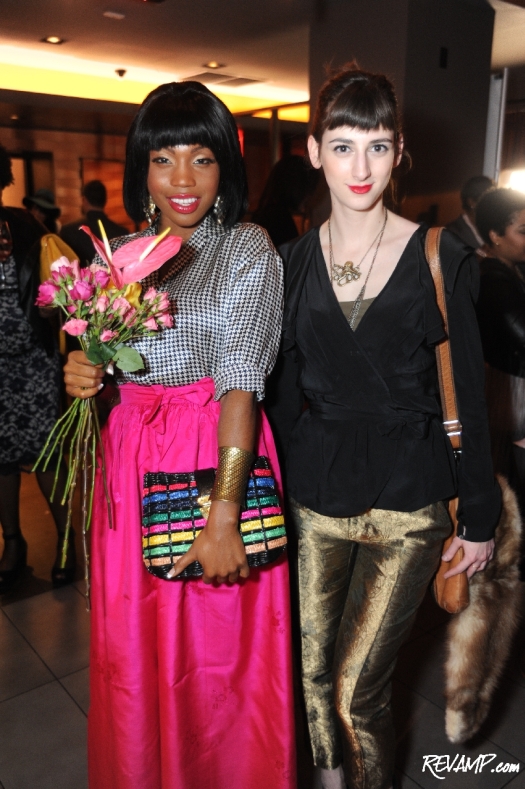 It just goes to show that good fashion is always in BLOOM in D.C.!
Tags:
Cities Restaurant & Lounge