The atrium to the Ronald Reagan Building went to the dogs on Wednesday night.
NORTHWEST --
The clinking of glasses and the clanging of forks hitting plates echoed throughout the soaring, 125-foot atrium of the
Ronald Reagan Building
on Wednesday evening, as the
Washington Humane Society
(WHS) celebrated its 11th annual 'Sugar & Champagne' affair.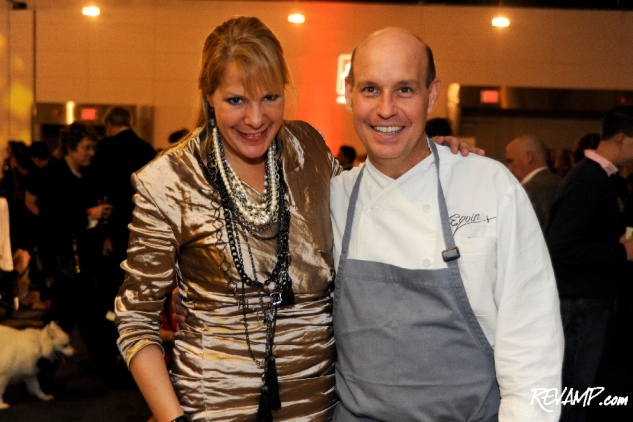 'Sugar & Champagne' co-hosts Ellen and Chef Todd Gray.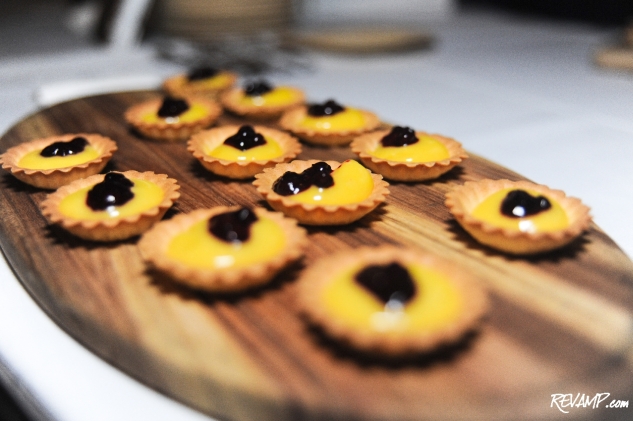 Pastries courtesy of Art & Soul.
A signature fundraising benefit for the non-profit, the foodie-focused event invites guests – both two-legged and four-legged – to sample a variety of both sweet and savory dishes from many of the District's top restaurants, in addition to seemingly bottomless glasses of both still and sparkling wine, cocktails, and premium whiskey blends.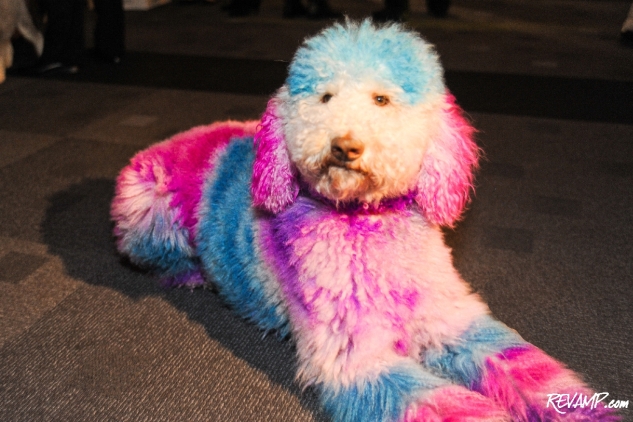 Colorful characters abounded.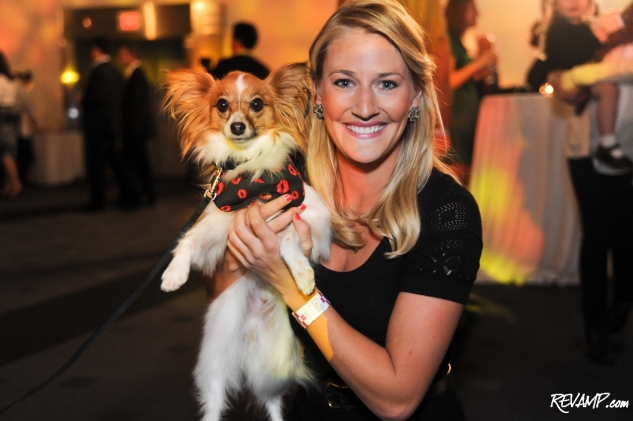 In exchange for a higher ticket price (all proceeded benefit the WHS directly), VIP guests were also treated to early admission and a special 'Chefs' Tasting Room' where they were free to mingle with some of Washington's most famous culinary stewards, including Marcel's Chef
Robert Wiedmaier
, Art & Soul's Chef
Wes Morton
, and Chef
Todd Gray
of Equinox fame.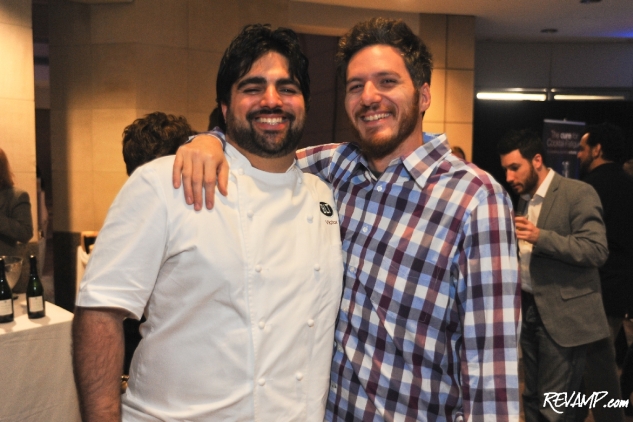 BLT Steak's Chef Victor Albisu and Good Stuff Eatery's Chef Spike Mendelsohn.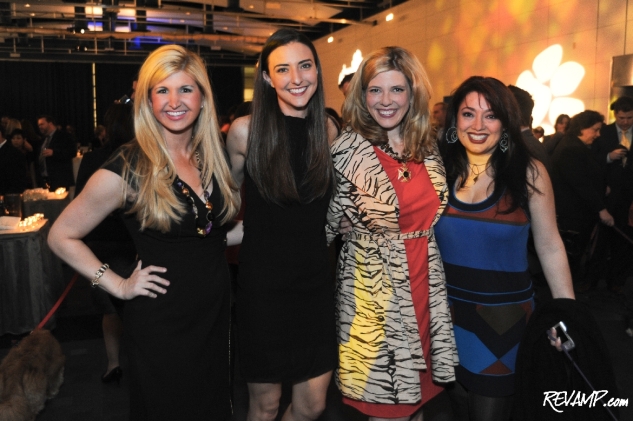 Gray, along with his wife,
Ellen Gray
, actually served as co-hosts for the occasion, which, in addition to providing a heavy dose of foodie fun, also serves a dual purpose in honoring the organization's local team of law enforcement officers, animal control officers, and humane educators.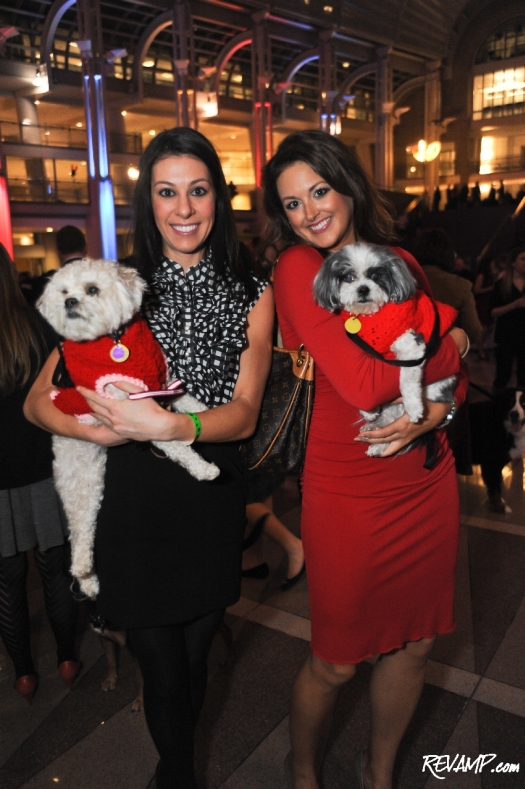 Always guaranteed to sell-out, the 2012 edition of Sugar & Champagne exceeded expectations for the WHS, with the more spacious host venue allowing even more supporters to attend than in years past.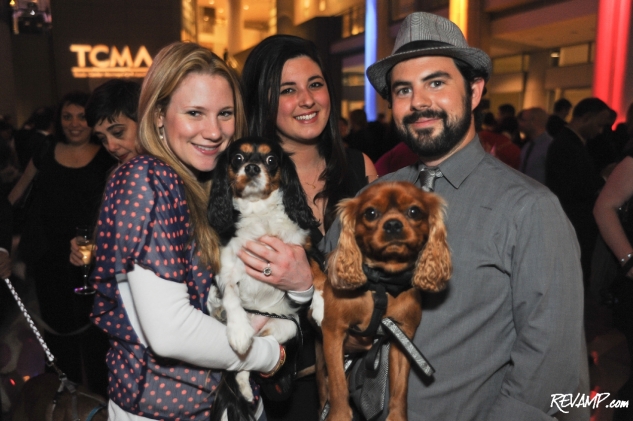 Delectable dining and dogs. Delightful!
Tags:
Ronald Reagan Building and International Trade Center