DUPONT CIRCLE --
A longstanding favorite destination among young Washingtonians looking to kick back and watch a sports game or simply enjoy a drink on the heated rooftop deck,
Public Bar
upped the ante on Dupont's late night entertainment scene yesterday, with the launch of a new live concert series.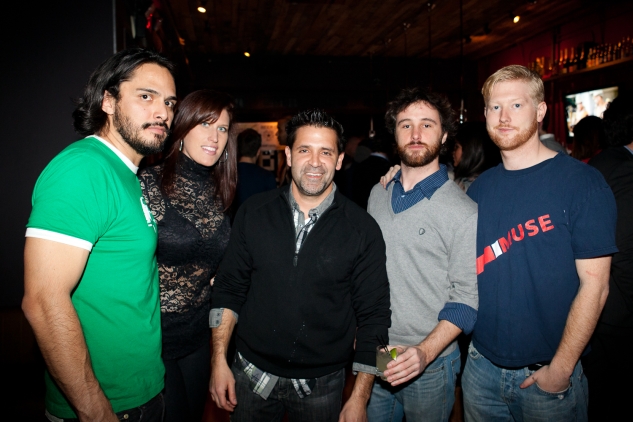 Public Bar co-owner Edwin Villegas is flanked by members of White Ford Bronco (Photo: Dave Phillipich).
Appropriately titled 'Public Rocks', the string of rotating performances invites popular bands (primarily local) to take over the four-story venue's main stage and DJ booth, for a single multi-hour set each month.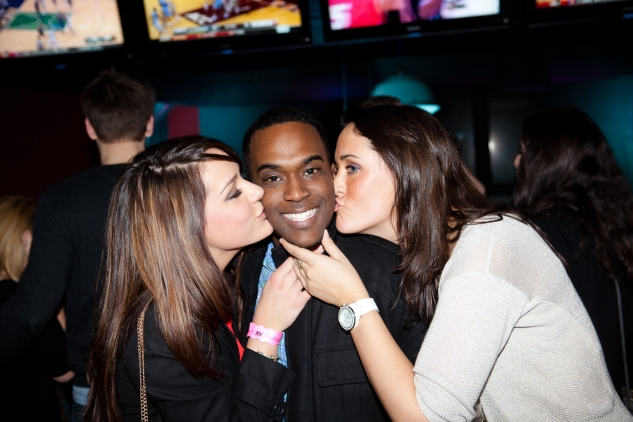 Photo: Dave Phillipich
Kicking things off yesterday evening was popular local '90s cover band
White Ford Bronco
, who energetically breezed through a song list that included favorites from the likes of the Dave Matthews Band, Melissa Etheridge, Counting Crows, and Tom Petty, among countless others.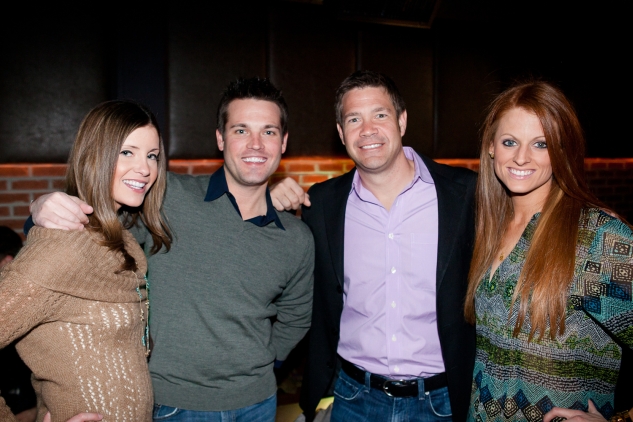 Izzy Shotwell, Paul Raphel, Steve Chenevey, and Kerry Duffy (Photo: Dave Phillipich).
Spotted in the crowd sipping complimentary Ketel One Oranje cocktails and frosted bottles of Starr Hill beer (sorry, launch party only!) were a bevy of well-known D.C. media types, including just announced ABC 7 morning and afternoon anchor
Steve Chenevey
, 94.7 FRESH FM radio personality
Tommy McFLY
, and
Washington Examiner
columnist
Nikki Schwab
.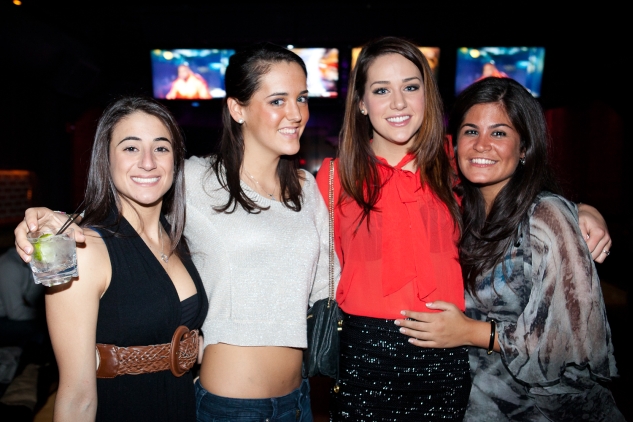 Photo: Dave Phillipich
"I always envisioned Public as not only a sports lounge, but a go-to spot for live music in DC," said Public co-owner
Edwin Villegas
who, along with co-owners
Todd Cummings
and
Paul DeFilippes
, could also be found mingling about throughout the event.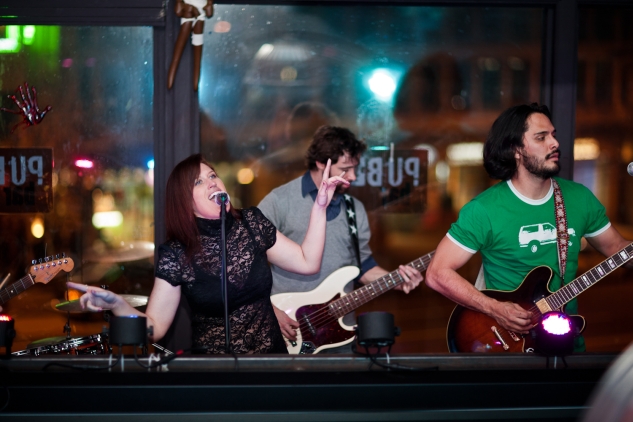 Photo: Dave Phillipich
Rock on!
White Ford Bronco will return to Public Bar again on February 9th before ceding the stage to the Philadelphia-based 3AM Band on March 8th.