Beast David Nellis, Foodie Nycci Nellis, and The Source's Chef Scott Drewno.
PENN QUARTER --
The D.C. metro region's only dedicated food and entertainment radio show,
Foodie and the Beast
, broadcast its playful blend of gourmet garb and banter live from inside the dining rooms of
Carmine's
flagship D.C. location on Sunday morning.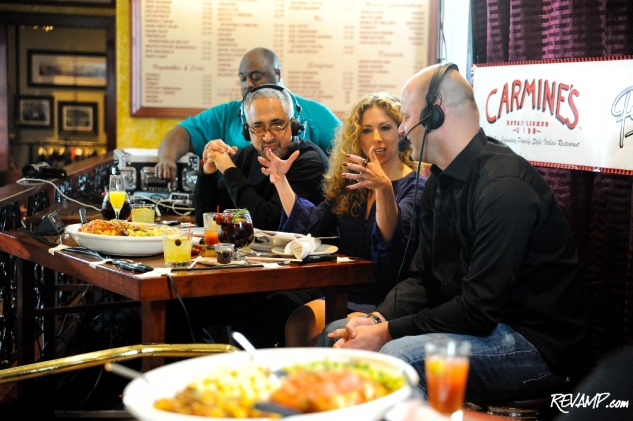 David and Nycci Nellis interview Chef Scott Drewno.
A weekly program hosted by the wife/husband team of
Nycci Nellis
and
David Nellis
,
Foodie and the Beast
airs every Sunday morning on 1500-AM. And yesterday's live broadcast represented the first such occurrence, in a quarterly series of live radio events that will take place at Carmine's over the next few months.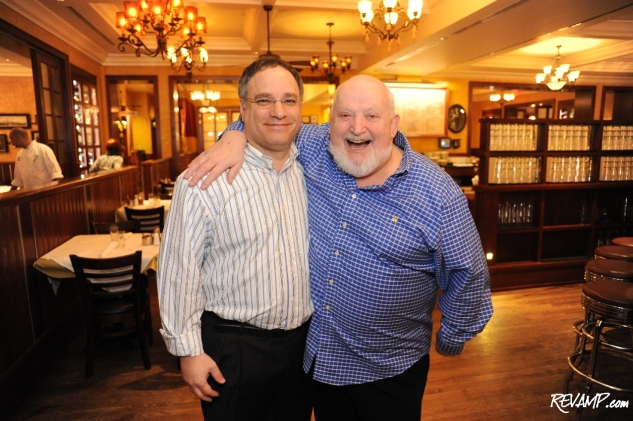 Carmine's CEO Jeff Bank and Chef Michel Richard.
For its inaugural on-location event, Nellis and Nellis rolled-out all of the stops, with an all-star guest list of local culinary talent and even an out-of-town visit from Carmine's CEO
Jeff Bank
.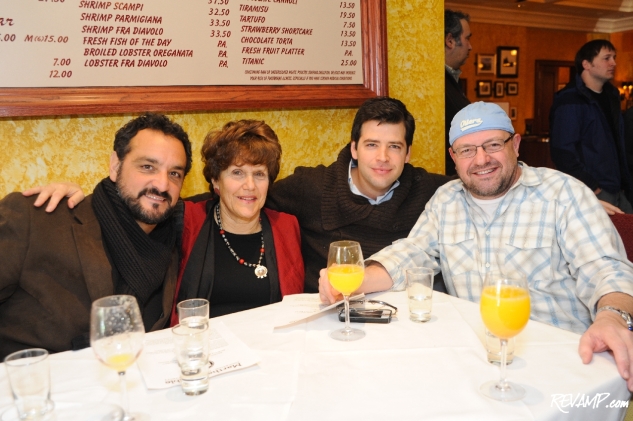 D.C. Central Kitchen's Brian MacNair, author Joan Nathan, Chef Nicholas Stefanelli, and Chef Jeff Black.
The one-hour program kicked-off with a string of two-on-one interviews with acclaimed chefs
Michel Richard
(Citronelle, Central, Michel),
Jeff Black
(BlackSalt, Pearl Dive, Black Jack), and
Scott Drewno
(The Source).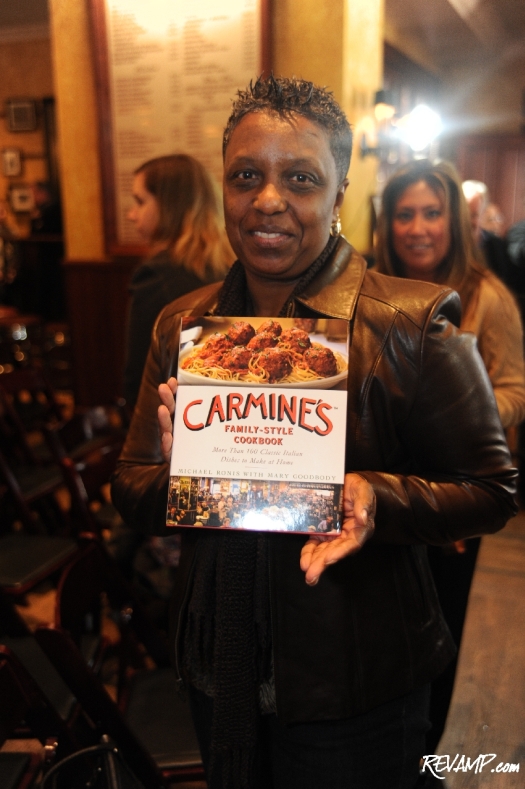 Some audience members took home copies of Carmine's prized cookbook.
A final, panel-style segment rounded-off the show featuring award-winning Bibiana chef
Nicholas Stefanelli
, D.C. Central Kitchen Chief Development Officer
Brian MacNair
, and James Beard award-winning cookbook author
Joan Nathan
.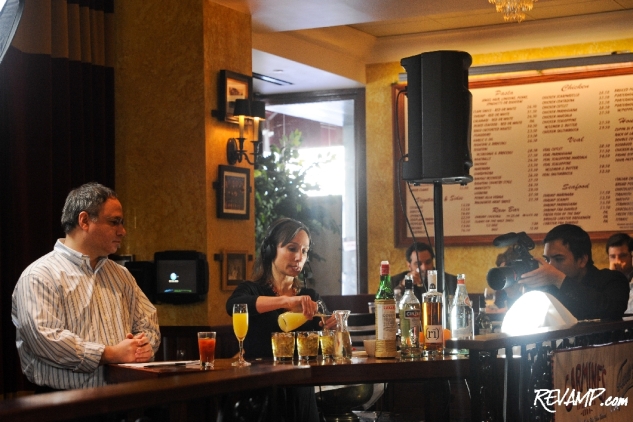 Carmine's beverage director Erin Ward mixes things up.
Between on-air guests, Carmine's showcased many of its family style gourmet fare, including a live mixology presentation conducted by beverage director
Erin Ward
.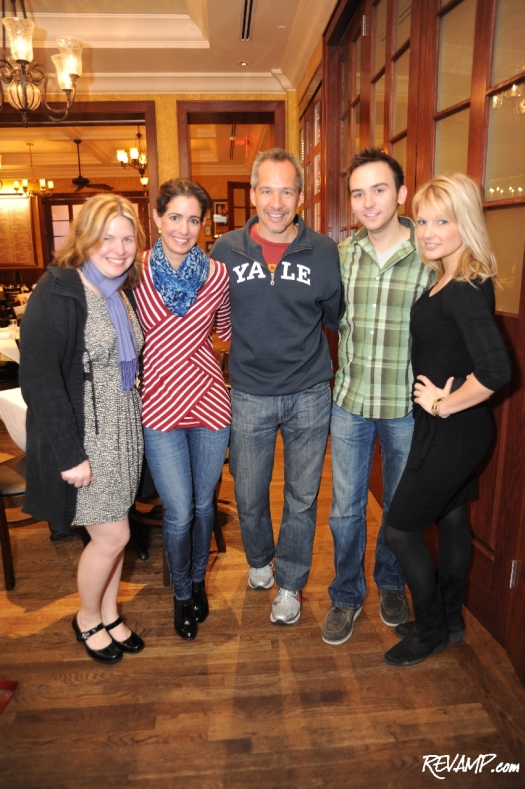 Long known for its heaping portions of savory Italian dishes, the New York City-based eatery also maintains a bustling bar in each location with an extensive cocktail menu (think glasses of sangria, 'Sinatra' ice tea, and frozen lemondrops).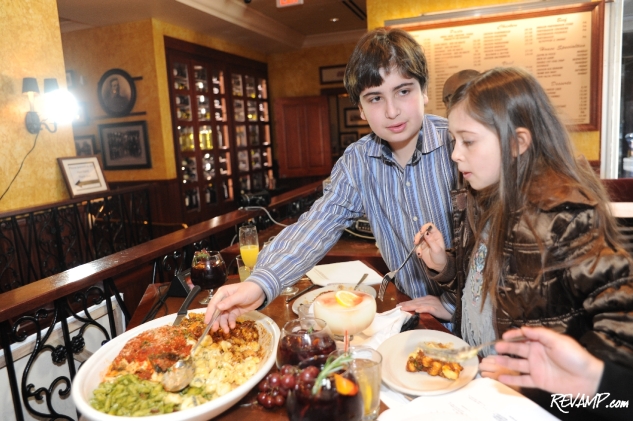 The kids were alright…
A tastier tale as old as time is hard to imagine…