Gilt City D.C. Curator Marissa Schneider, Rogue 24 Chef R.J. Cooper, and Metrocurean's Amanda McClements.
MOUNT VERNON SQUARE --
The weather outside might have been frightful for most of the day, but the party
inside
the warm, brick-lined walls of
Rogue 24
last night was nothing but delightful, as
Gilt City D.C.
kicked-off its newest foray into the locally-minded, luxury lifestyle market with the launch of an exclusive 'Insider' program.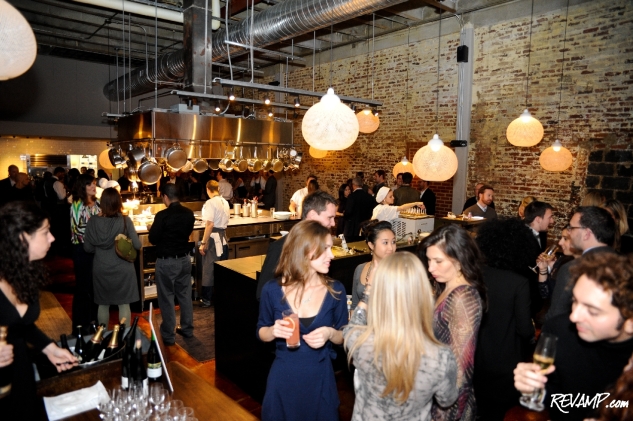 Essentially a series of rare and coveted D.C.-based experiences inspired by a carefully recruited group of local tastemakers, the Insider program hopes to provide District residents with access to the city "through the eyes" of these select men and women about town.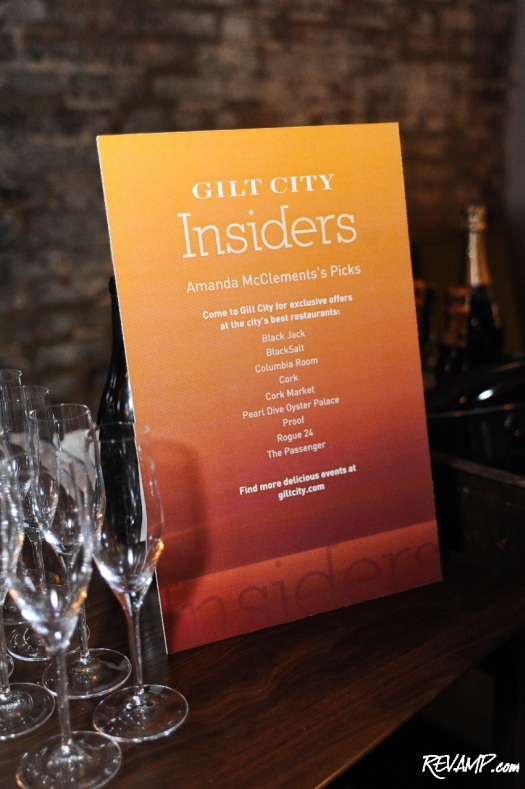 Beloved food writer
Amanda McClements
of
Metrocurean
fame was asked to serve as the inaugural insider and quickly set about crafting a series of exclusive offers for Gilt City D.C. members which, over the next few weeks, will guide them through some of her favorite spots throughout the city.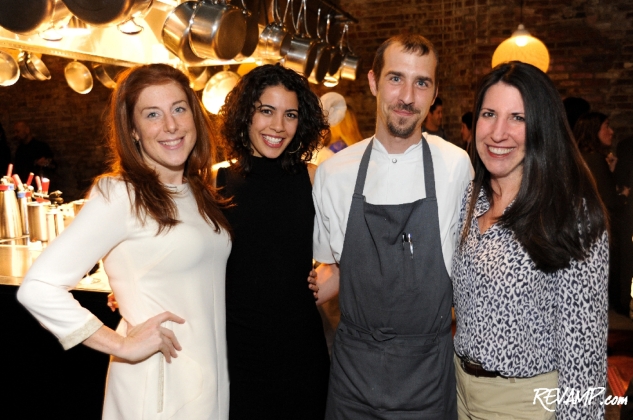 The program begins with a once-in-a-lifetime, 8-week culinary series at Rogue 24 featuring a rotating cast of world-renown chefs, including Washington's own
Scott Drewno
,
Jose Andres
, and
Bryan Voltaggio
, in addition to plenty of out-of-town talent (e.g., James Beard winners
John Currence
,
Nancy Oakes
, etc.).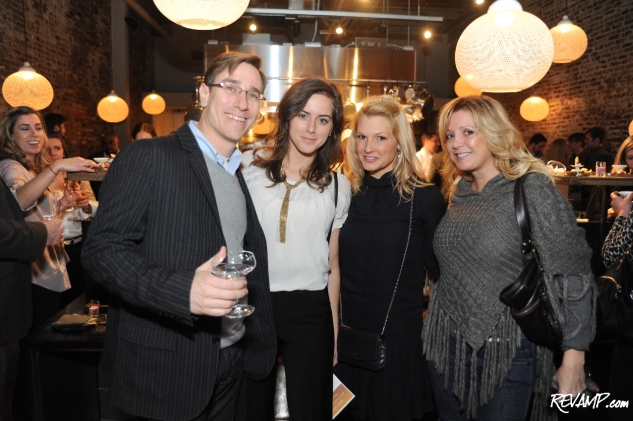 Rogue owner/chef
R.J. Cooper
will be undergoing open-heart surgery today to correct a genetic heart defect and 10 of his fellow chef friends leaped at the opportunity to keep the
recently launched
restaurant going during his recovery, with each chef providing his or her own unique culinary twist on Rogue's signature 24-course dinner (12 dishes of established Rogue favorites and 12 new ones).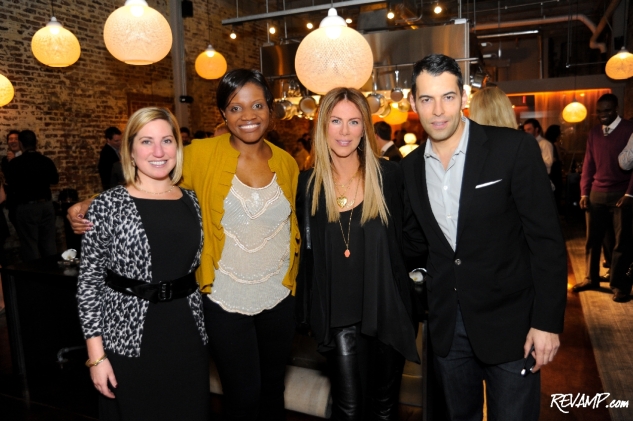 "The outpouring of support from the D.C. community for Chef Cooper and our Insider, Metrocurean's Amanda McClements, was a true testament to Gilt City's personalized approach to the market, curating events and experiences that bring our great city to life," said Gilt City D.C. Curator
Marissa Schneider
.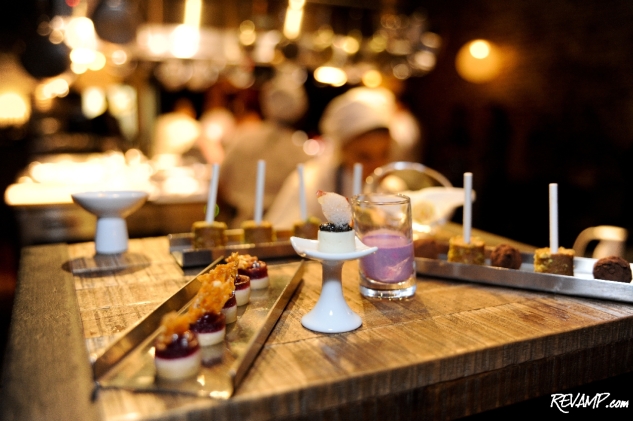 It was therefore quite appropriate that the Blagden Alley-based restaurant served as the host venue for yesterday evening's launch party (even more so since Gilt City D.C. hosted its
first event ever
in the city at Rogue 24 back in July). Guests sipped and supped on small plates and cocktails pulled straight from the restaurant's menu, as they mingled about with future Insider program participants and members of both the Gilt City local and national business teams.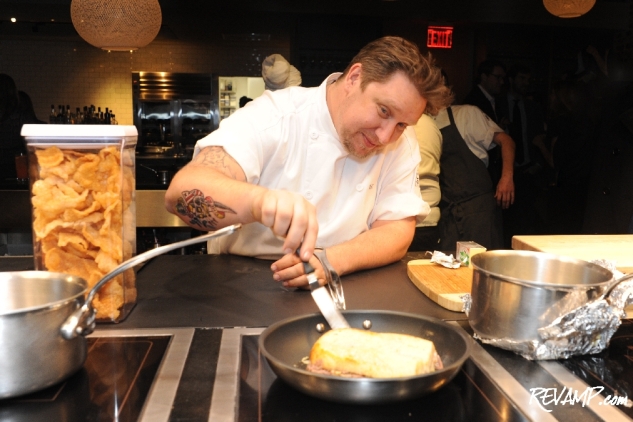 The Insider program will continue in the coming days with experiences at
Pearl Dive Oyster Palace
,
Black Jack
, and
The Passenger
to name but a few. Thereafter, McClements will pass the baton to another guest curator who will continue the program's mission.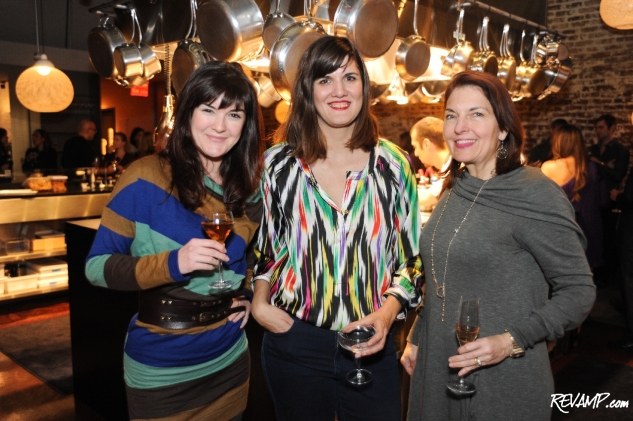 And with even colder weather expected ahead in the coming months, there's never been a better time to be an 'Insider'!