(R-L) Senator Scott Brown (R-MA), his wife, Gail Huff, and daughter, Ayla.
NORTHWEST --
With plenty of requisite gasps, groans, and, of course, laughs in supply,
The Daily Caller
Editor
Jamie Weinstein
was crowned the 'Funniest Celebrity in Washington' on Wednesday night, during a politically-infused night of improv benefiting the
Susan G. Komen for the Cure
.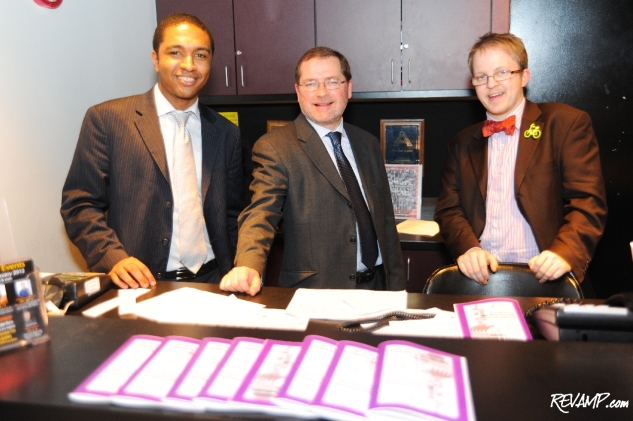 'Americans for Tax Reform' Prez Grover Norquist (center) behind the ticket booth at the DC Improv.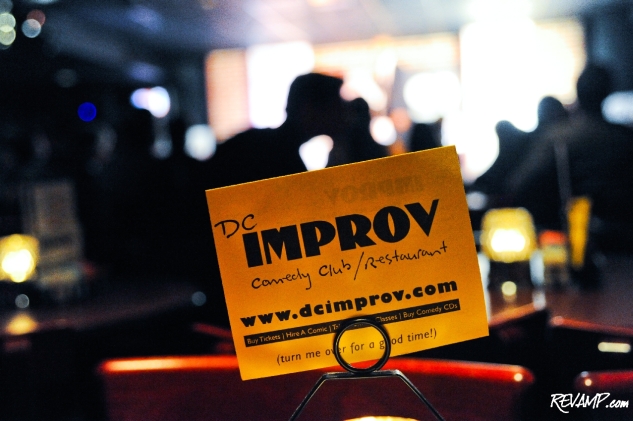 Now in its 18th year, the annual contest saw a handful of well known D.C. movers and shakers turn out for the event, including emcee
Jamie McIntyre
and
Senator Scott Brown
(R-MA), who delivered the evening's ceremonial first joke. Brown was joined at the
DC Improv
by his wife, journalist
Gail Huff
, and daughter,
Ayla Brown
, who delivered a special musical performance midway through the event (Ayla was a semi-finalist during the 2005-2006 season of
American Idol
).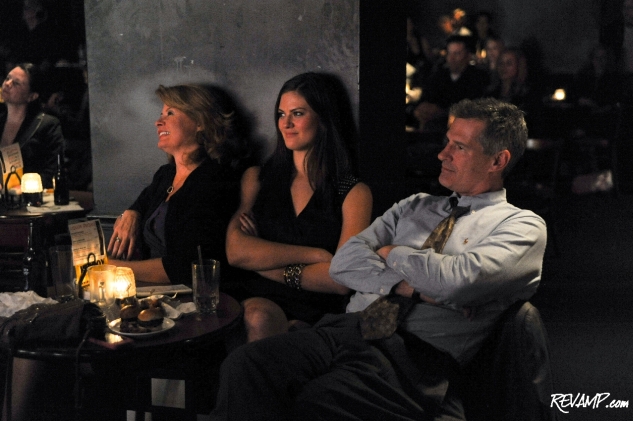 Senator Scott Brown and his family enjoyed the entire event, from start to finish.
Other notables in attendance, included
Congressman Allen West
(R-FL), who claimed third place,
Congressman Earl Blumenauer
(D-OR),
Congressman Rick Larsen
(D-WA), and headline-making
Americans for Tax Reform
President
Grover Norquist
.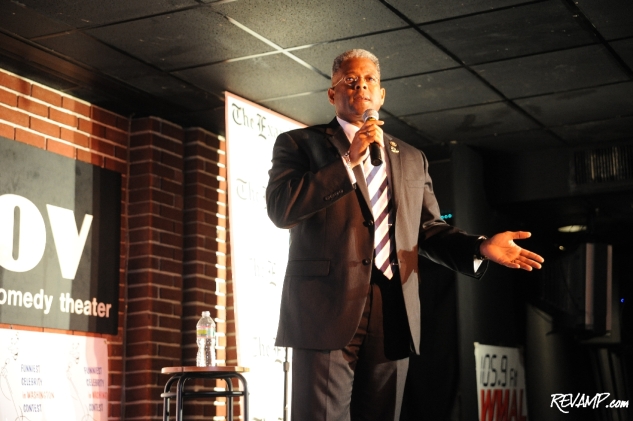 Congressman Allen West (R-FL).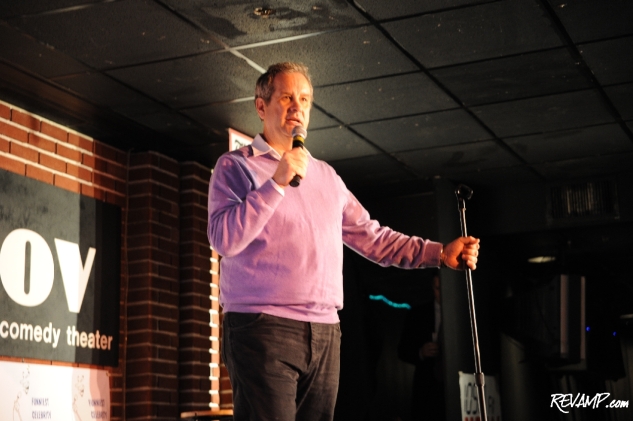 Evening emcee Jamie McIntyre.
Jokes during the contest generally touched-on issues and events near and dear to the politically-minded crowd in attendance, with Representative West perhaps delivering the most controversial punch lines during a set that made reference to "oreos" and "Uncle Tom".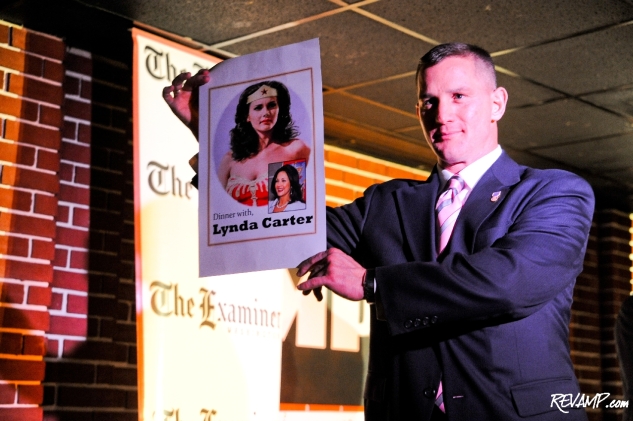 Senator Brown spent $1,000 for a dinner with Wonderwoman (aka Lynda Carter) during the benefit's live auction. Proceeds benefitted Susan G. Komen for the Cure.
Ultimately though, the judges – which included venerable
Chef Geoff Tracy
,
Washington Examiner
'Yeas & Nays' columnist
Nikki Schwab
, and 'Hogettes' member
Big Mac
, among others – found Weinstein's monologue to be the funniest, with former Maryland GOP gubernatorial candidate
Brian Murphy
coming in second.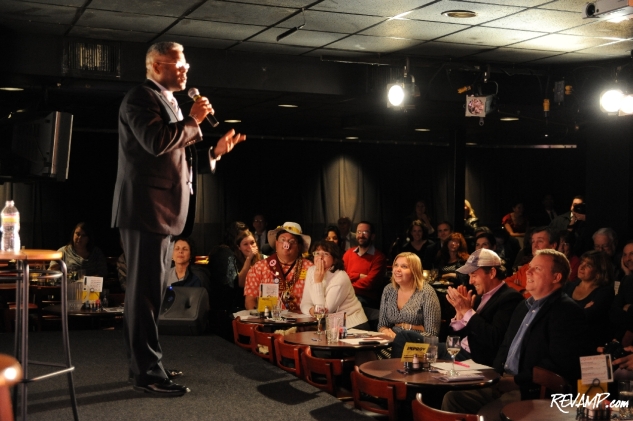 The judges sat front and center. For better or worse.
"I made a joke earlier that winning the funniest celebrity in DC is kind of like being the fattest peasant in Zimbabwe," said Weinstein in accepting his trophy. "Let me revise that. It is now like being in a room the best chess player. And there's only two people in the room. The other person is Garry Kasparov."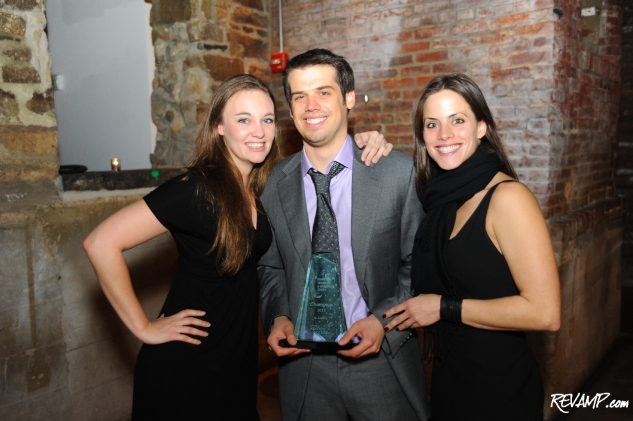 D.C.'s funniest celebrity, Jamie Weinstein, with his trophy during the after party at Georgetown's luxe L2 Lounge.
Ba-dum-bum.