Artists Claire Healy and Sean Cordeiro flank Australian Ambassador Kim Beazley.
NORTHWEST --
The
Corcoran Gallery of Art
opened the curtain on its latest exhibition of contemporary art on Tuesday night, during a private reception attended by everyone from Australian Ambassador to the United States, the
Honorable Kim Beazley, AC
, to members of the museum's growing
Corcoran Contemporaries
organization.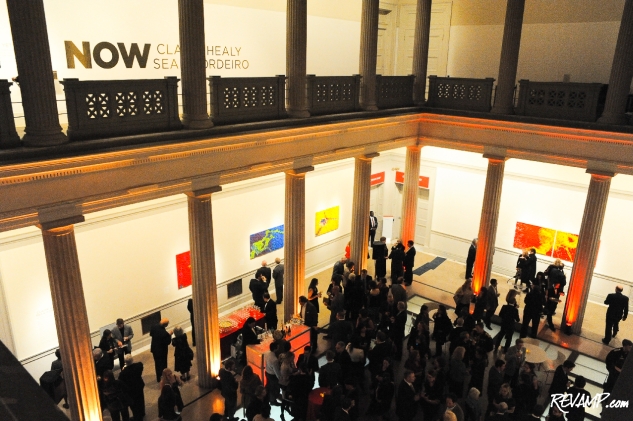 Commissioned by and created specifically for the Corcoran, its newest presentation serves as a testimonial on American history, literature, and popular culture by exploring the symbolism of space exploration, the paradoxes of food consumption, and the gulf between aspiration and reality.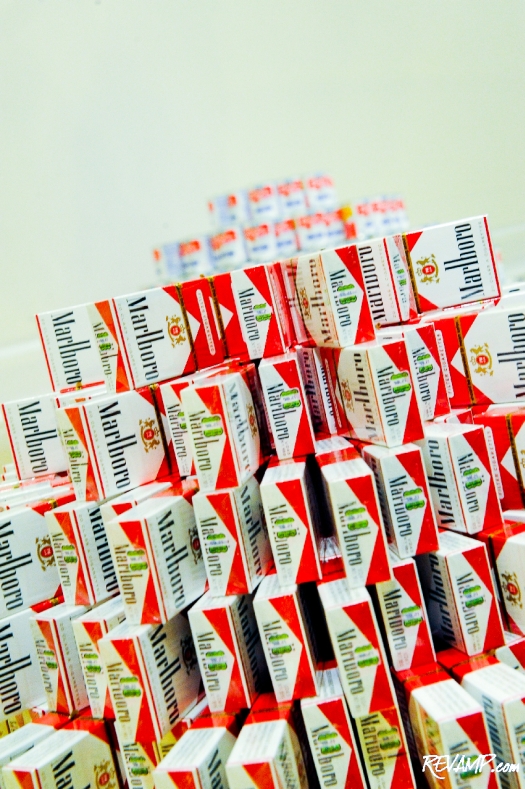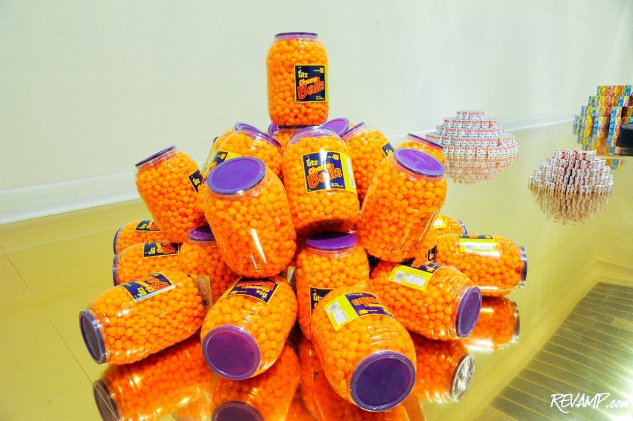 Anchoring the exhibition, on the museum's second floor, is a site-specific gallery installation that treats observers to a tableau designed to evoke the bedroom of an astronaut (complete with a genuine space suit donated by
NASA
) as well as the solar system, as represented by individual hemispheres of common household items.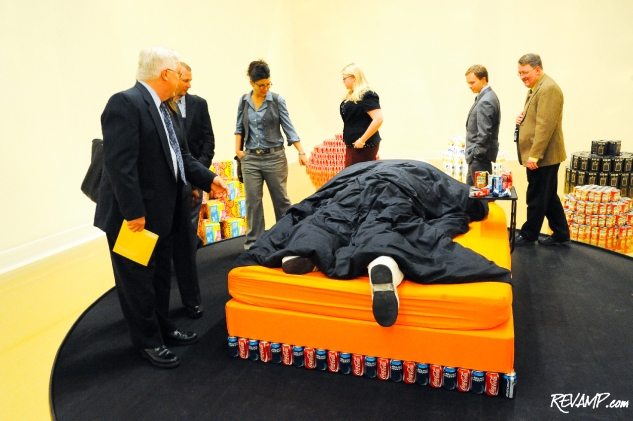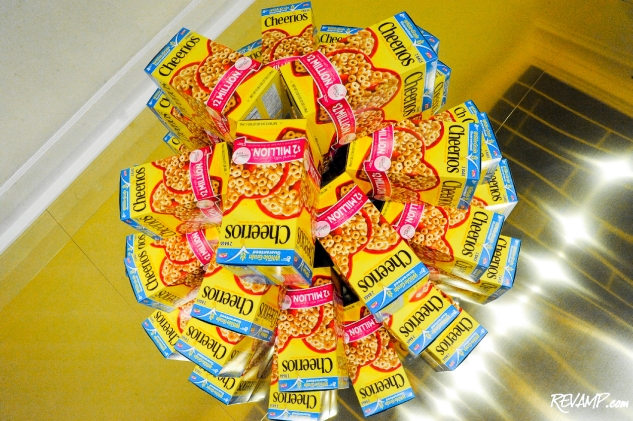 The individual consumer packaged goods used throughout the display, such as cans of soda and boxes of cereal, were specifically chosen because they reflect the most popular grocery items purchased in contemporary American society. And the gallery floor is covered in a luminescent reflective surface that references the final film sequence from
Stanley Kubrick
's iconic film,
2001: A Space Odyssey
.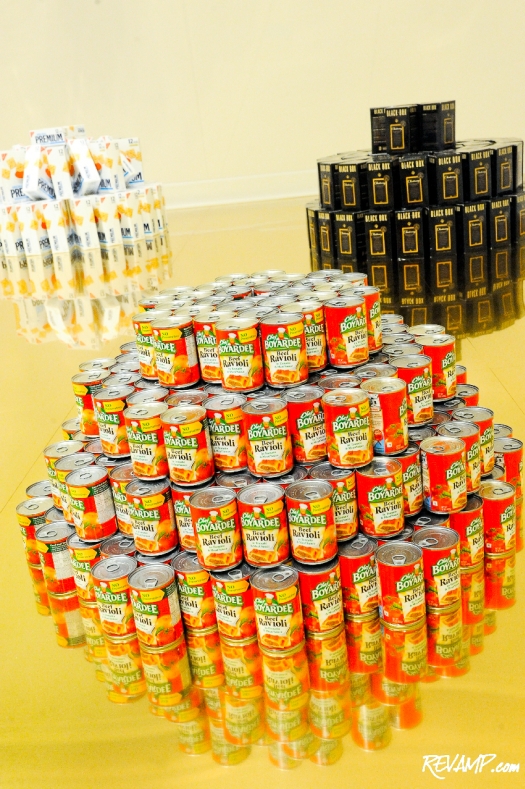 Even the portions of each package being presented were purposefully considered, with artists
Claire Healy
and
Sean Cordeiro
quantifying the amount of food required for an 'everyman' astronaut to make the roundtrip 520-day journey to Mars (1,976,000 calories if you're curious).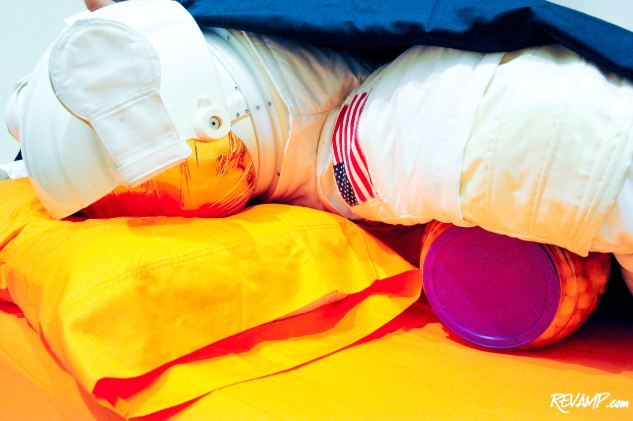 Also highlighting the central theme of the overall exhibit are a series of wall works, constructed from
Lego
blocks, that line a portion of the Corcoran's lower level. The 'canvases' serve as a continuation of the Australian duo's earlier series,
Where We've Been, Where We're Going, Why
(2010-2011).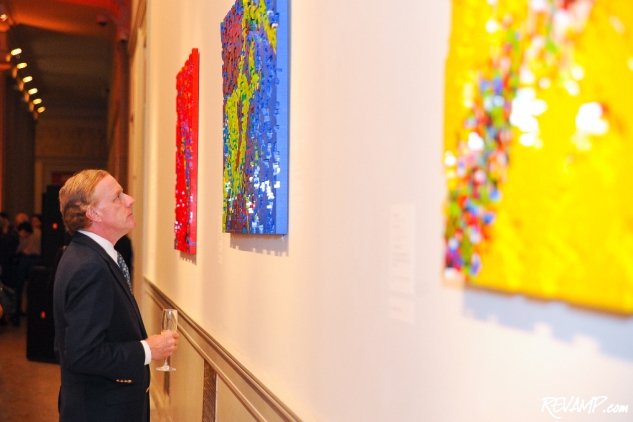 The
Are We There Yet?
exhibition is the very first in the United States by Healy and Cordeiro, who were also in attendance during yesterday evening's celebration.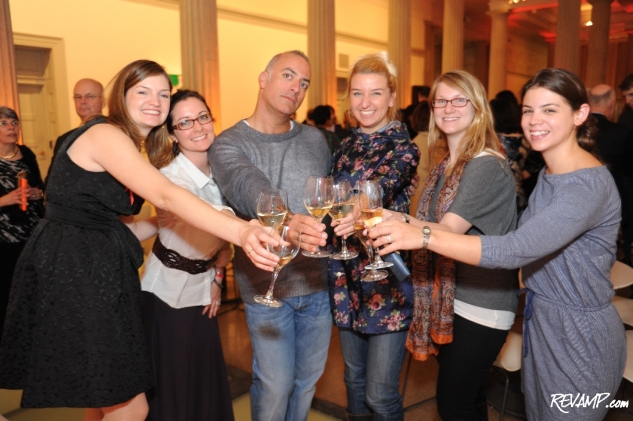 "Much of our work explores the models in which we live," declared the artists. "Just as when we go on a camping trip we must analyze what is considered essential to take with us, we must do so on an even more acute level when thinking about space exploration. This kind of thought must necessarily challenge our ideas of what is important for human happiness and survival and what is not."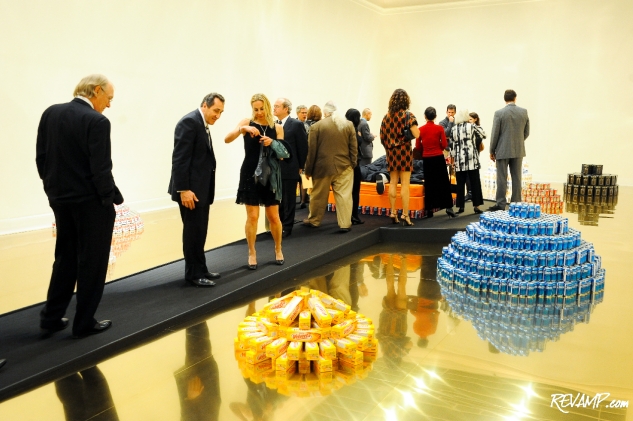 To infinity and beyond…