DUPONT CIRCLE --
After months with the doors closed amid a circus of controversy over the effect of the smell of their burgers on local lawyers,
Black & Orange
(formerly Rogue States) is back and better than ever, grilling up a storm for hungry patrons.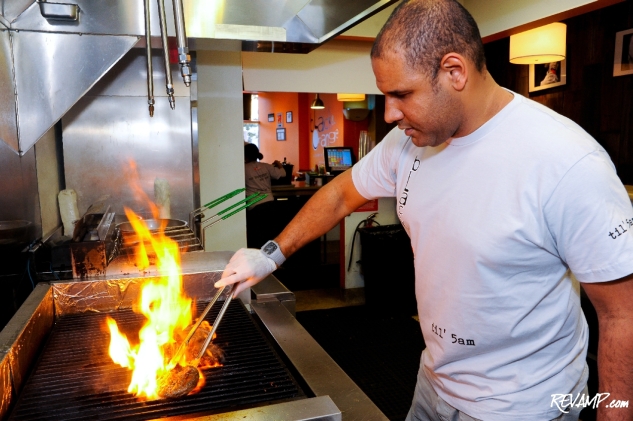 Chef Raynold Mendizabal behind the grill of Black & Orange's open kitchen.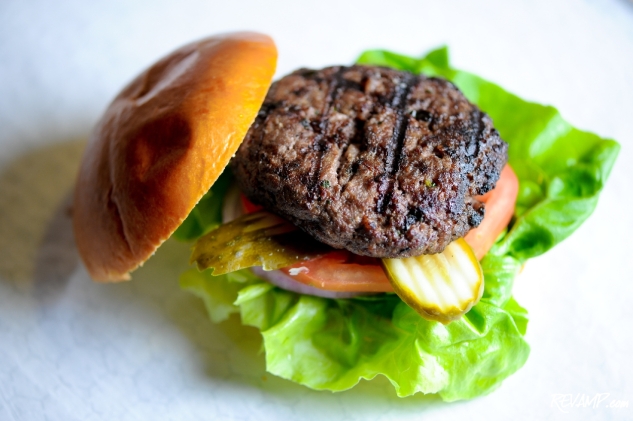 Burgers are grilled-to-order and freshly made on-site.
The signature sandwiches from the burger company build all their flavors from the freshest ingredients mixed right into every patty as opposed to piled on top. Whether it's the habanero peppers spicing up the 'No Burger No Cry' or the curry and cilantro flavoring the "Curried Away" burger; every item has bright colors and rustic seasonings to make each bite pop.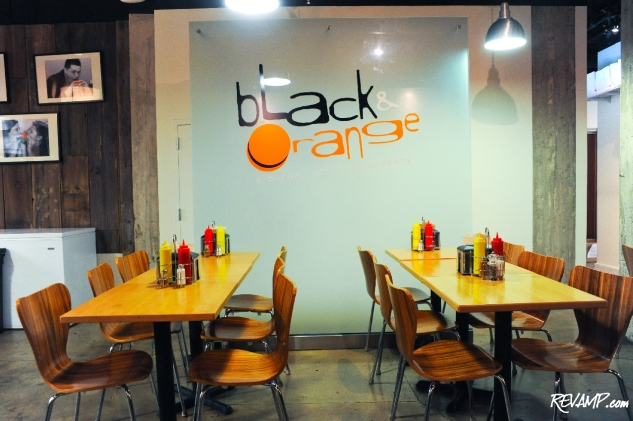 Rear dining area.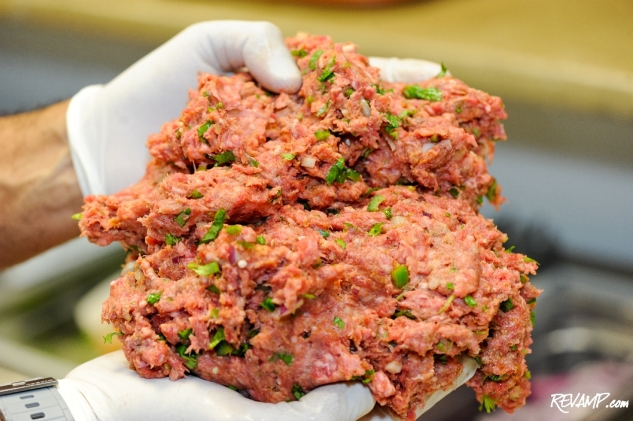 Many of the ingredients from each signature burger are mixed into each hamburger patty.
Chef Raynold Mendizabal
described how finding the right combination of ingredients is like chipping away at a block of marble for an artist; "and when you reach that perfect balance…it's a work of art." The bold but whimsical chef, whose background comes from mathematics and physics, designed each menu item to highlight the essence of the fresh ingredients he prepares daily.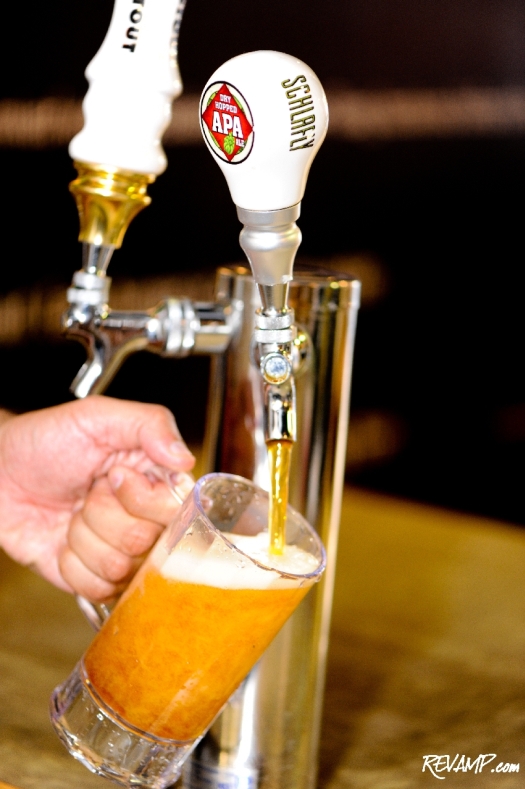 Black & Orange caters to the late night crowd, with a variety of beers on-tap.
Also lighting up the menu for those who want to give the cows a break are a grilled chicken, vegetable or turkey options; all charred to order over the restaurant's open flame grill. Complete any with crisp fries or onion rings and a cold beer and you're in for a treat.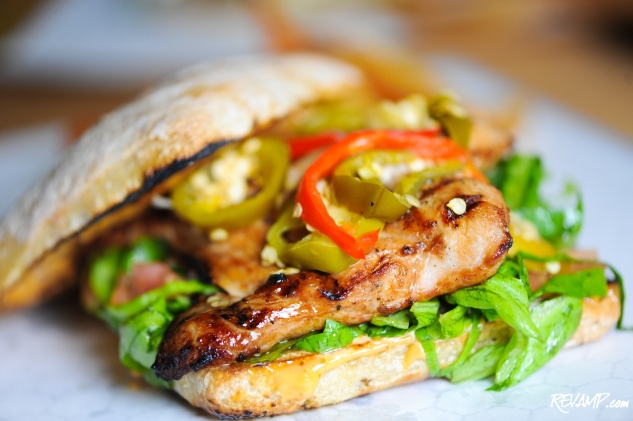 The 'Mr. Pollo' chicken sandwich, with marinated chicken breast, chopped lettuce, pico de gallo, hot cherry peppers, and chipotle mayo – all served on ciabatta bread.
After reopening this summer in Dupont, the restaurant is primed for expansion with a new location at 14th and U St which will open its doors in the coming weeks, offering the same great menu with some surprise additions to be announced later. Both locations will keep long hours to feed your burger cravings, open every day until 5am.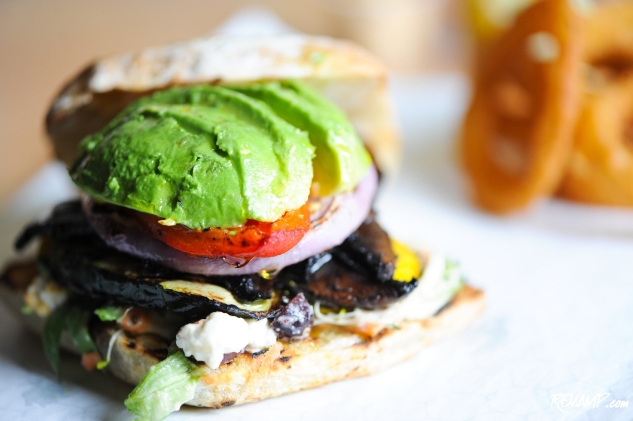 The vegetarian 'Old MacDonald' sandwich, with portabella mushroom, grilled vegetables, olives, chopped lettuce, hazelnut dressing, alfalfa sprouts, hot cherry peppers, goat cheese, and optional avocado -- all served on ciabatta bread.
When you want a burger, you need a burger. We'll take two.