WOODFORD, Va. --
It was as if the pages of the fall
J. Crew
catalog had come alive on Saturday afternoon, as hundreds of young Washingtonians turned out for the 24th annual 'Swine on the Vine' party hosted by
The Capital Club
.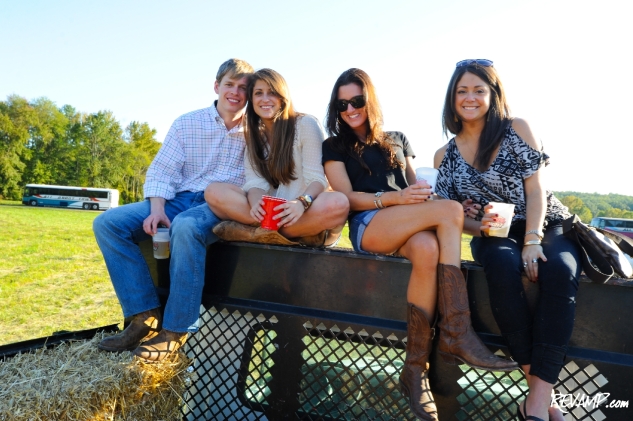 An upscale fall tailgating party held once each year on a private farm in Virginia, the all-day, all-American bash attracted a sea of primarily Georgetown and Glover Park residents clad in various shades of denim and 'BBQ chic' attire.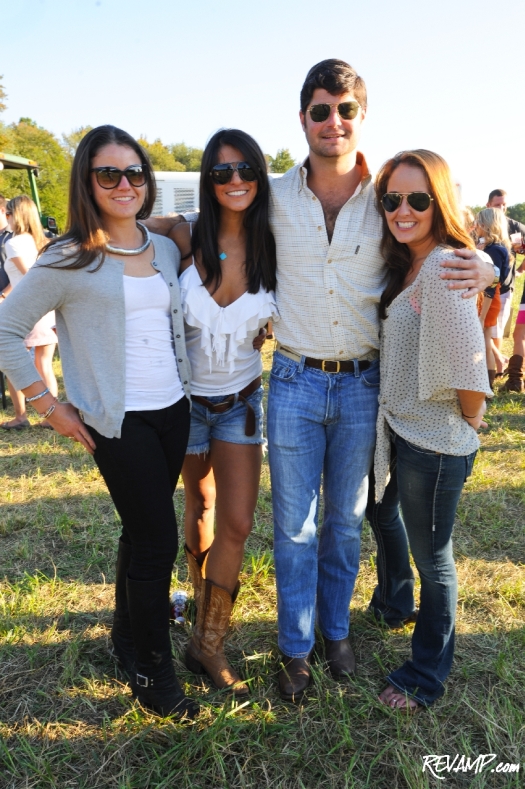 After boarding a caravan of chartered buses in the District, guests were shuttled about an hour south to a rustic outdoor field that had been temporarily outfitted with everything from state-of-art LCD televisions (to watch the games) to a catered BBQ truck to dedicated sparkling wine and beer bars.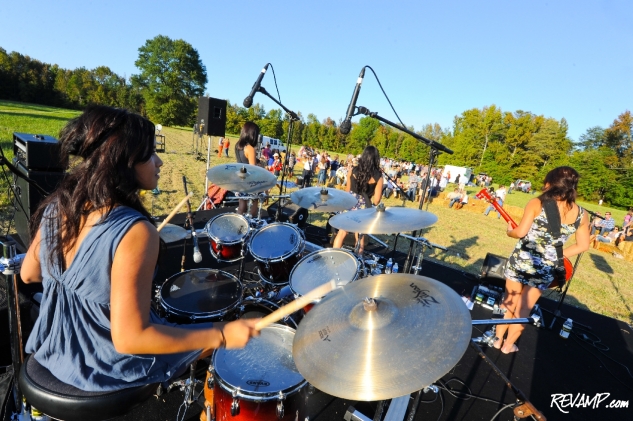 Between toasts and the occasional pass of the football, Capital Club members, guests, and friends gathered around a makeshift concert stage at the far end of the space, on which a rotating shift of local musicians performed throughout the afternoon, including singer/songwriter
Tom McBride
and the band known as
Ivy Rose
.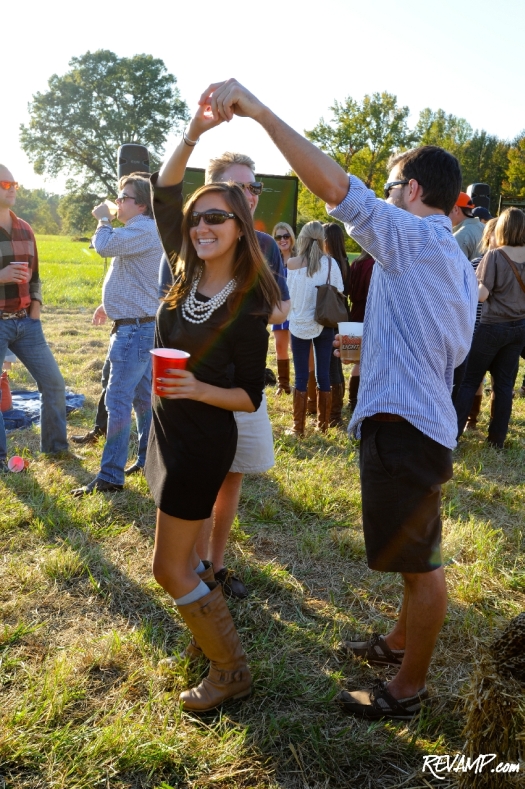 Foregoing the late night bonfires that sprung alive on-location in prior years, this weekend's 'Swine on the Vine' celebration ushered attendees back to the recently opened
Mason Inn
sports bar for the after party, complete with all of the amenities of a local tavern.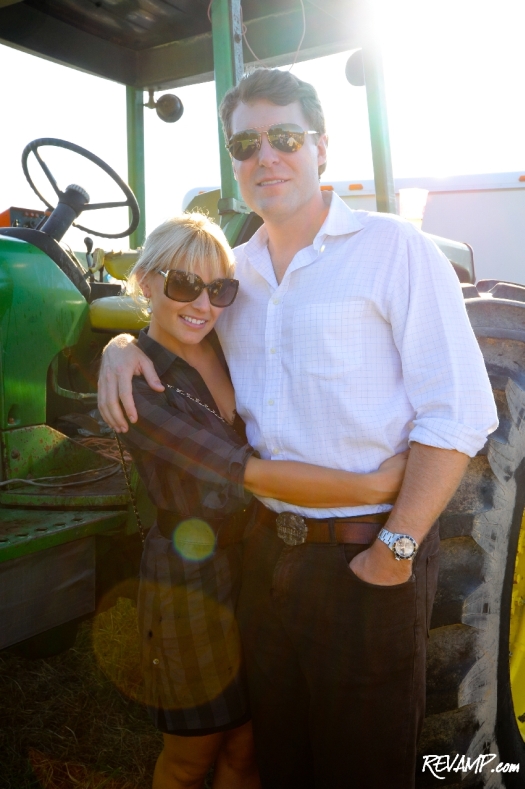 A perfect day for living high on the hog…